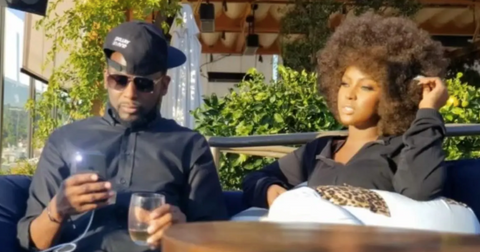 What's the Drama With 'Love & Hip Hop: Miami' Stars Amara and Jullian?
By Katie Garrity

Updated
Love & Hip Hop: Miami is a reality TV show that follows the day-to-day life of a select group of rappers, musicians, and entertainers eager to make it big on the Miami scene. Some might even remember that our beloved Cardi B started her career as a cast member of Love & Hip Hop. The current season of Love & Hip Hop: Miami has chronicled pregnancy scares, relationship troubles, trust issues, and, like all reality television, lots of hearsay and rumors.
One of the more controversial characters on the show is Jullian Boothe. Jullian has found himself in some of the most questionable and unforgiving positions on the show based off of the comments and stories told by his castmates, including Amara La Negra.
First, Jullian from 'Love & Hip Hop: Miami' allegedly stole from one of his clients.
According to his Linkedin profile, Jullian is the CEO at The Executive Club Worldwide, LLC. He then states that after interning and working his way up through the ranks of the music industry, he finally "helped A&R some of the biggest records and artists that Miami has offered to include Trick Daddy and female emcee, Trina to name a few."
It came out in the third season of Love & Hip Hop: Miami that Jullian allegedly stole $300k from Trina and promptly disappeared. It wasn't until he showed up later in the show to Trina's fellow cast member, Amara La Negra's, showcase party that things really hit the fan.
Jullian's lack of trust with his clients seeped into his relationship with Amara.
When Trina confined in Amara about her grievances with Jullian and warned her about his shady demeanor, it was up to Amara to make a decision as to keep Jullian around.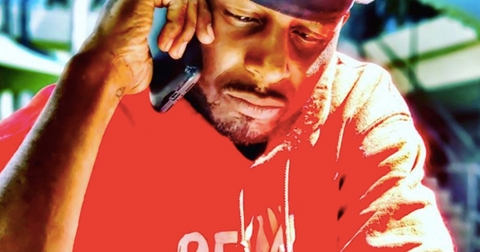 Amara did confront Jullian to discuss the situation with Trina, and he did everything he could to convince Amara that the $300k was his. Their discussion ends with Amara begging him to fix things with Trina so that her career won't be tarnished because of Jullian's bad reputation.
Things took a turn in Jullian and Amara's relationship when rumors began to spread.
On an episode of Love & Hip Hop: Miami, Jullian was accused of abusing his authority and position of power by "sliding into bed" with Amara La Negra while on a trip in Vegas.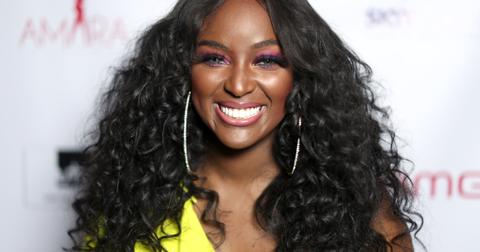 She promptly fired him after he made her feel uncomfortable and felt their working relationship was ruined. The charge to fire Jullian was led by Amara's boyfriend, Emjay. His motives became suspect when he later suggested he become her manager. The two later broke up.
On the season finale, Amara's frenemy, also known as PreMadonna, accused Amara of breaking up with Emjay because she was secretly sleeping with Jullian Booth. Amara didn't exactly deny the rumors. Will she fess up to the cheating at the reunion? Will Amara and Emjay get back together? The reunion may give us the answers we're looking for or lead to more drama.
Love & Hip Hop: Miami airs Mondays at 8 p.m. ET on VH1.