Here's Where Scott Peterson's Former Mistress Amber Frey Is Today
Amber Frey found herself involved with a married man and murderer, putting her at the center of Scott Peterson's trial. Here's where she is now.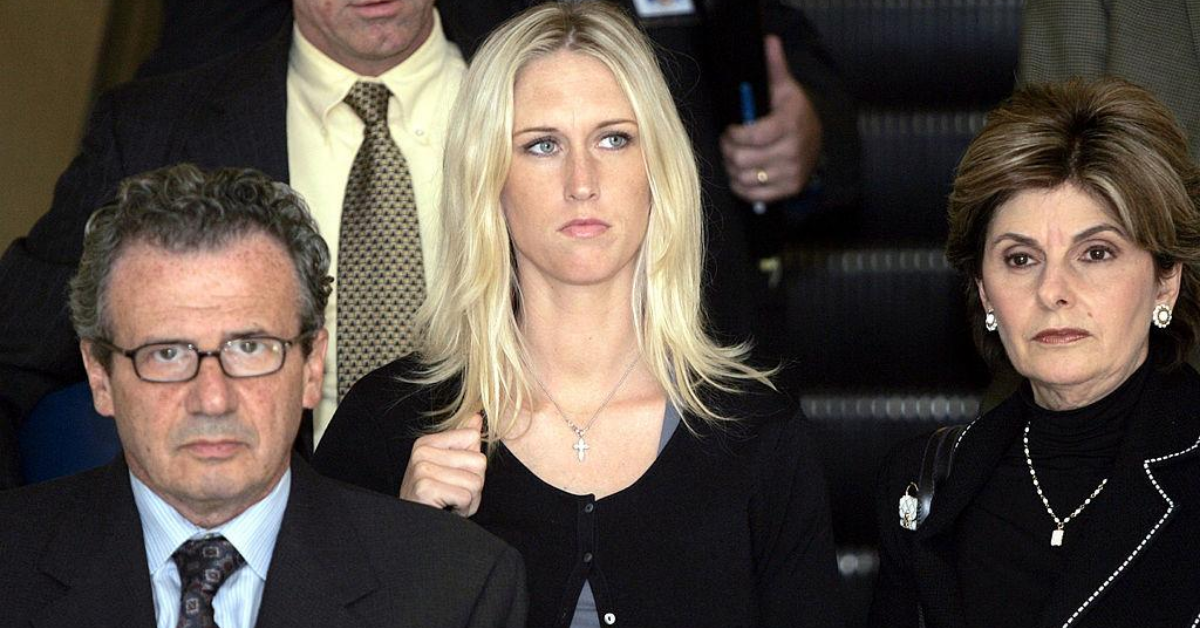 Scott Peterson's name is synonymous with the murder of his 27-year-old wife, Laci Peterson, and their unborn son, Connor Peterson. Laci Peterson was reported missing from her Modesto, Calif. home on Dec. 24, 2002.
Her body — and Connor Peterson's — were recovered in the San Francisco Bay four months later. The baby was due in February of 2003. Scott Peterson was convicted of first-degree murder of Laci Peterson and second-degree murder of Connor Peterson back in 2004.
Article continues below advertisement
Scott Peterson's motives are thought to be around his desire to have a future with his girlfriend, Amber Frey, without his wife standing in his way of the relationship. Amber Frey didn't originally know that Scott Peterson was married. They were set up on a blind date by a mutual friend whom Scott Peterson had just met at a conference. And their relationship lasted just six weeks from start to finish.
Still, she quickly found herself caught up in one of the nation's most high-profile murder cases. So, where is she now?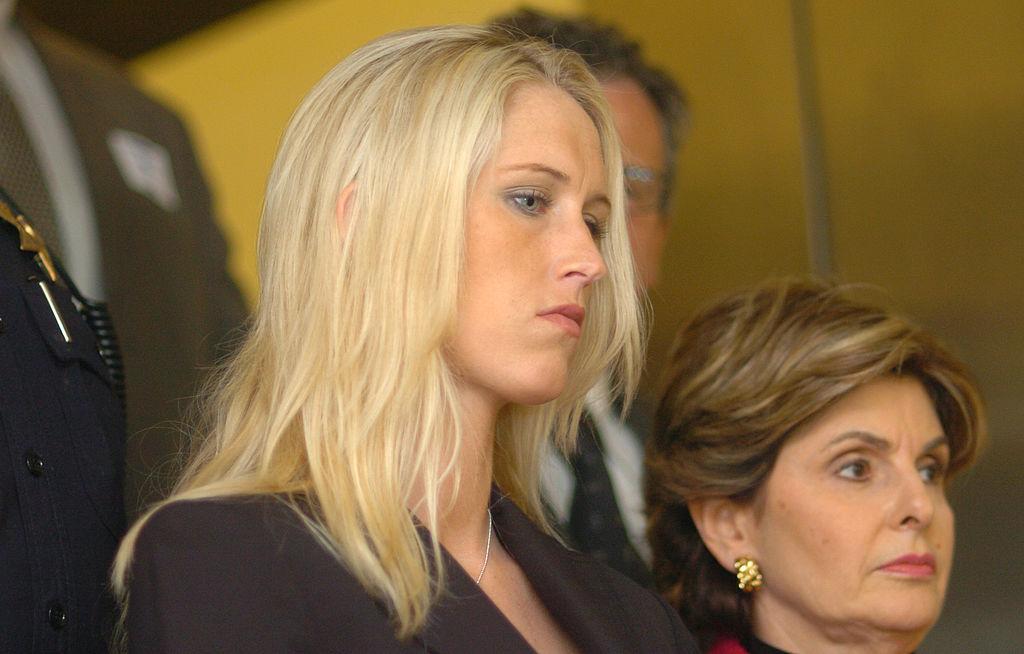 Article continues below advertisement
Amber Frey is just like us now; she seems to lead a totally normal life.
Now 46 years old, Amber Frey has managed to find some semblance of a normal life after finding herself as a lead prosecutor witness in the Scott Peterson trial. Today, she is still a practicing massage therapist (as she was when she first met Scott Peterson).
Frey did achieve her dream of opening her own day spa in central California, but Euphoria Day Spa failed sometime before 2015. She's also an avid traveler and proud mom of two children: Ayiana Frey and Justin Dean Markovich.
Article continues below advertisement
Amber Frey's family life has always been a bit rocky.
When Frey met Peterson, she was already a mother to Ayiana Frey, who was a baby at the time. For the longest time, Frey thought the father was her ex-boyfriend, Anthony Flores, but in 2005, a paternity DNA test revealed that the father was actually restaurateur Christopher Funch. Flores had been paying child support and felt hurt when he learned the truth.
Article continues below advertisement
After her relationship with Scott Peterson ended, Amber Frey dated Fresno chiropractor and longtime friend Dr. David Markovich in 2003, who is Justin Dean's father. In 2006, Amber Frey went on to marry law enforcement officer Robert Hernandez, whom her famed lawyer Gloria Allred told People she was "very happy" with. The couple divorced two years later in 2008.
Amber Frey has now spoken out numerous times about her role in taking down Scott Peterson.
Amber Frey's book, Witness: For the Prosecution of Scott Peterson, was released in January of 2005. In it, she shares her shocking realization that he'd been involved in the disappearance of Scott Peterson's wife and her journey helping the Modesto Police Department build their case against him.
This included recording personal conversations and reporting back to law enforcement. The tapes were reportedly played during Scott Peterson's trial as evidence against him and played a significant role in the trial.
Article continues below advertisement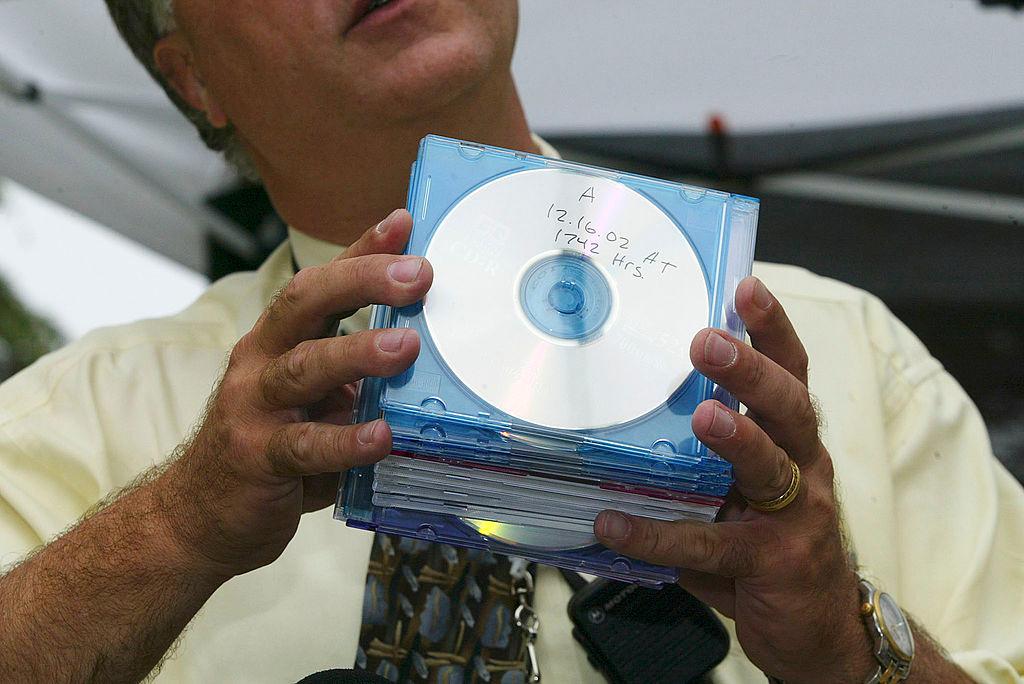 In 2020, the California court system overturned the death penalty for Scott Peterson and ordered a new trial. However, Allred said that Frey was "relieved" that his guilty verdict was not overturned.
In a 2017 interview on ABC's 20/20, Amber Frey revealed, "If there's a point ... that they need me to testify again, or whatever else, then I'd be available to do so."
That point may be coming soon.
A new episode of 20/20 will air on May 14 with updates on the Scott Peterson case at 9 p.m. EST on ABC.