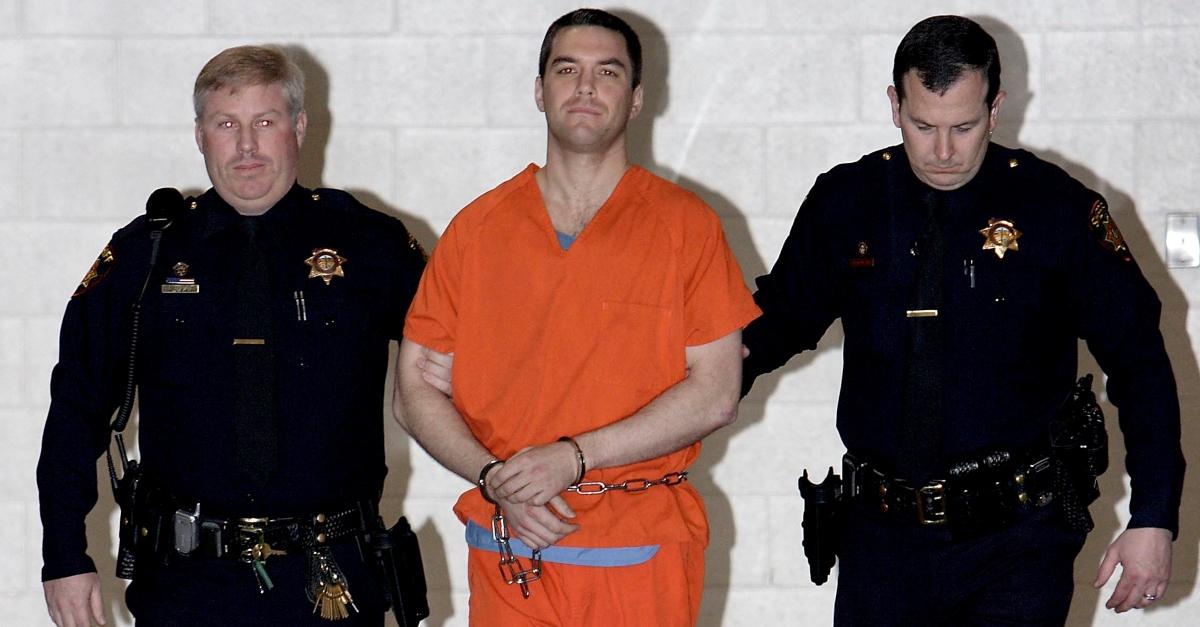 Amber Frey, Ex-Girlfriend of Convicted Murderer Scott Peterson, Will Appear on 'Dateline'
By Shannon Raphael

Dec. 20 2019, Published 1:41 p.m. ET
When Laci Peterson first disappeared on Christmas Eve in 2002, her family immediately crossed one person off the list of suspects: Scott Peterson. The couple had been married for five years, and loved ones said it was clear how in love they were. Plus, Laci Peterson was nearly nine months pregnant with a son they were planning to name Conner. Scott had seemed so excited about the new addition.
Article continues below advertisement
But massage therapist Amber Frey saw a familiar face in her newspaper one morning: her boyfriend, Scott Peterson. She was shocked to learn that not only wasn't he away like he said he was, but he was looking for his wife — the one he had told her he was estranged from. As Amber learned more about her boyfriend's deceit, she became a key player in his ultimate arrest, and his conviction for murder.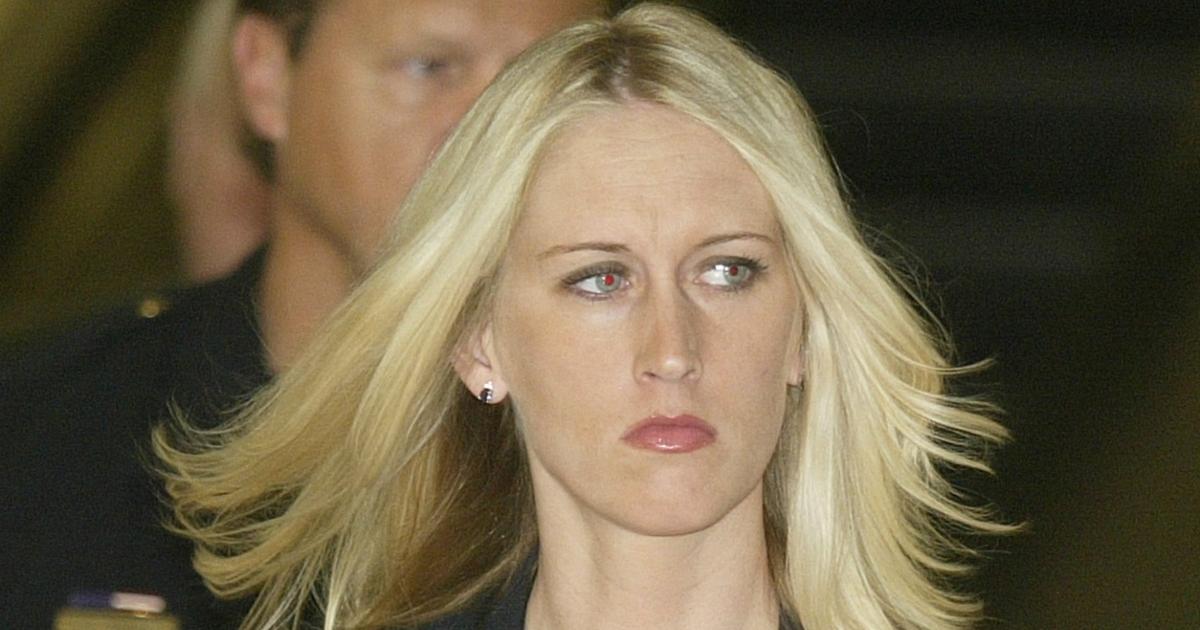 Article continues below advertisement
She sat down with Dateline for their Dec. 20 update on the Scott Peterson case. Who is Scott Peterson's ex-girlfriend Amber Frey? Read on to find out more about their relationship and how his lies caught up with him. Plus, we have the update on the status of any pending appeals, and if he's gotten an execution date. 
Who is Scott Peterson's ex-girlfriend?
At a work conference in 2002, Scott Peterson told a woman he met there named Shawn Sibley that he was looking for someone to settle down with. Sibley thought of his best friend, Amber Frey, and decided to set the pair up. What neither Sibley nor Frey knew at the time was that Scott Peterson was already married to Laci Peterson. 
Article continues below advertisement
Frey and Scott Peterson went on a date together, and they soon became intimate in late November of 2002. The couple grew close immediately, and Scott Peterson was attentive to Frey's daughter, Ayiana. 
There were several things that Frey later realized were red flags in her relationship with Scott Peterson. He made multiple remarks about never wanting to have kids, and he said he had never been married.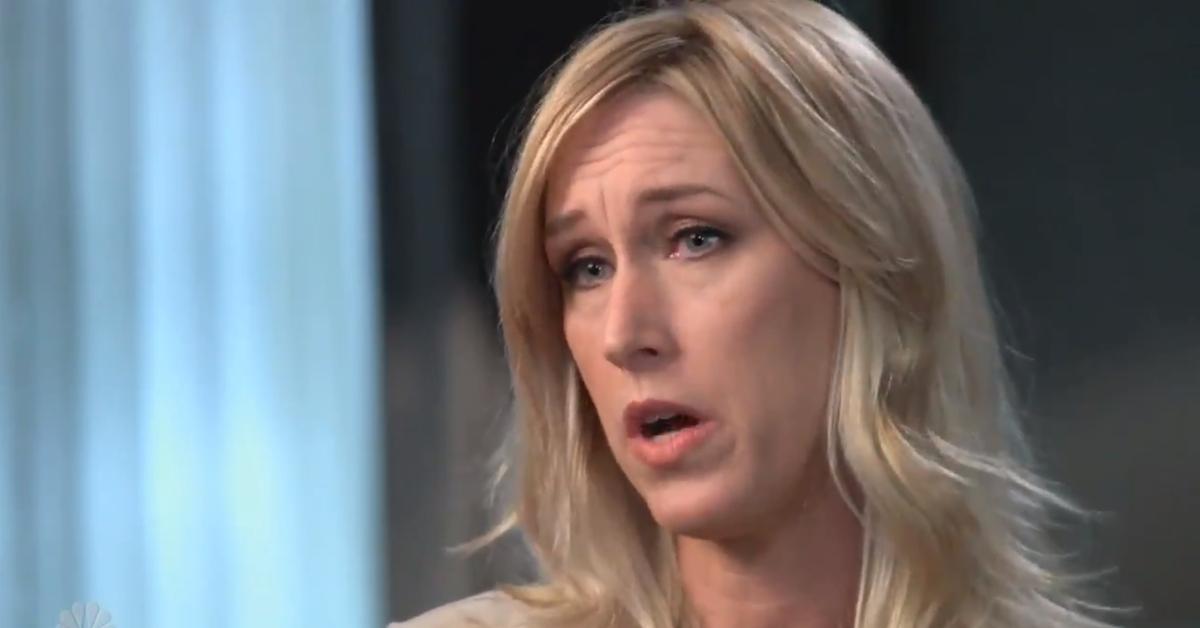 Article continues below advertisement
When Shawn Sibley learned that Scott Peterson was actually married, Frey confronted her beau. He later said that his wife had passed away, and it was too difficult for him to talk about. For Thanksgiving, Scott Peterson told Frey that he was going on a fishing trip in Alaska, while he was actually spending the holiday with his wife. 
He had also told Frey that it would be his first Christmas as a widower too. This was before Laci Peterson had even disappeared. 
Several weeks later, Frey first learned about Laci Peterson's disappearance from reading the news. 
"I just remember crying, I was in shock," Amber told Dateline about seeing her boyfriend's face splashed on screen and in the papers in connection with his wife's disappearance.  
She informed police that Scott Peterson was her boyfriend, and she even agreed to let them record a phone call between them. She would prove to be a crucial part in the case. 
Article continues below advertisement
In one of her recorded phone calls, Frey and Scott Peterson talked about how he was spending New Year's in Paris. He even told her that he was calling her from a spot right next to the Eiffel Tower. In reality, he was at a candlelight vigil held for his wife and unborn son.  
A few days later, he admitted that he hadn't been in Europe, and that she'd likely be hearing about him in the news. He acknowledged that his wife had disappeared.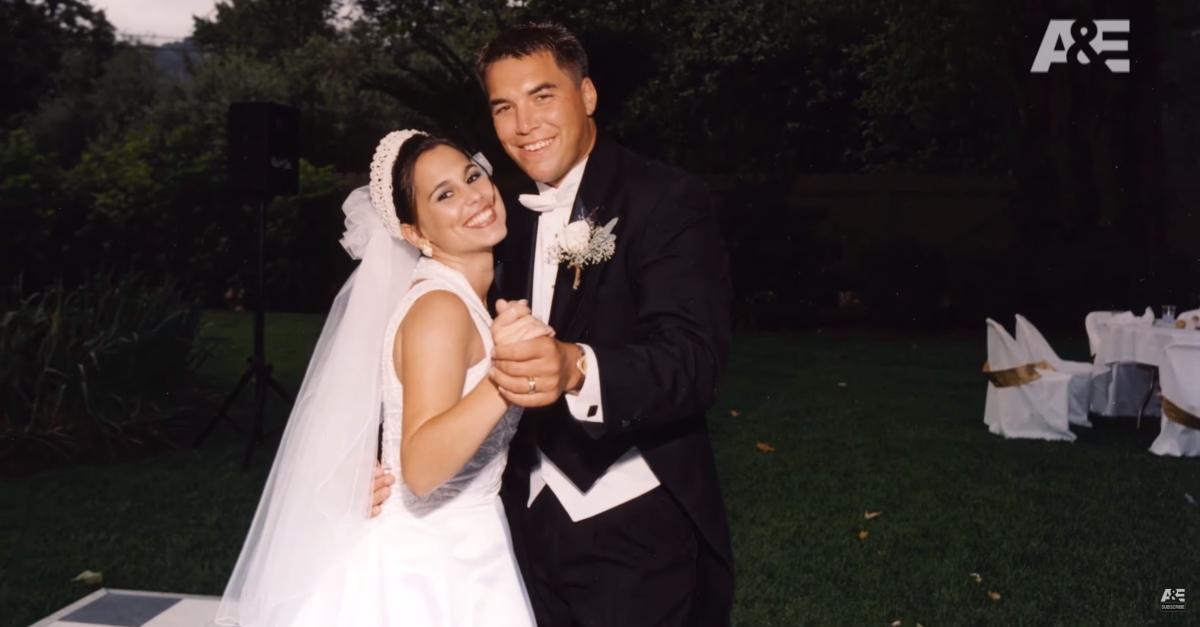 Article continues below advertisement
In 2003, a couple discovered the bodies of a fetus and a woman by a shoreline in San Francisco. They were later confirmed to be Laci Peterson and baby Conner. 
Five days later, Scott Peterson was arrested. His phone calls with Frey proved to be key pieces of evidence in the case. She also testified for the prosecution.
In the years since the murder, Frey has written a book, Witness: For the Prosecution of Scott Peterson and she had another child, son Justin. She has also told her side of the Scott Peterson affair to A&E's docuseries Truth and Lies: the Murder of Laci Peterson in 2017, 20/20 on ABC the same year, and now to Dateline. 
After divorcing a law enforcement agent in 2008, Amber has kept her personal life fairly private. She now works as a real estate agent.
Article continues below advertisement
Scott Peterson's appeal status revealed.  
Scott Peterson was sentenced to death when he was found guilty of his wife and unborn son's deaths in 2004. His subsequent appeal effort has not yet been heard by a court. Interestingly, in May of 2019, California Governor Gavin Newsom put a moratorium on all executions for his time in office. 
Article continues below advertisement
That means that all California death row inmates will not be executed until after Governor Newsom leaves office. He is expected to run for a second term, and if he wins, he could stay in office until 2027.  
While it would be expected that Scott Peterson's supporters view this suspension as a victory, his sister-in-law, Janey Peterson, told The Modesto Bee that it's more complicated than that.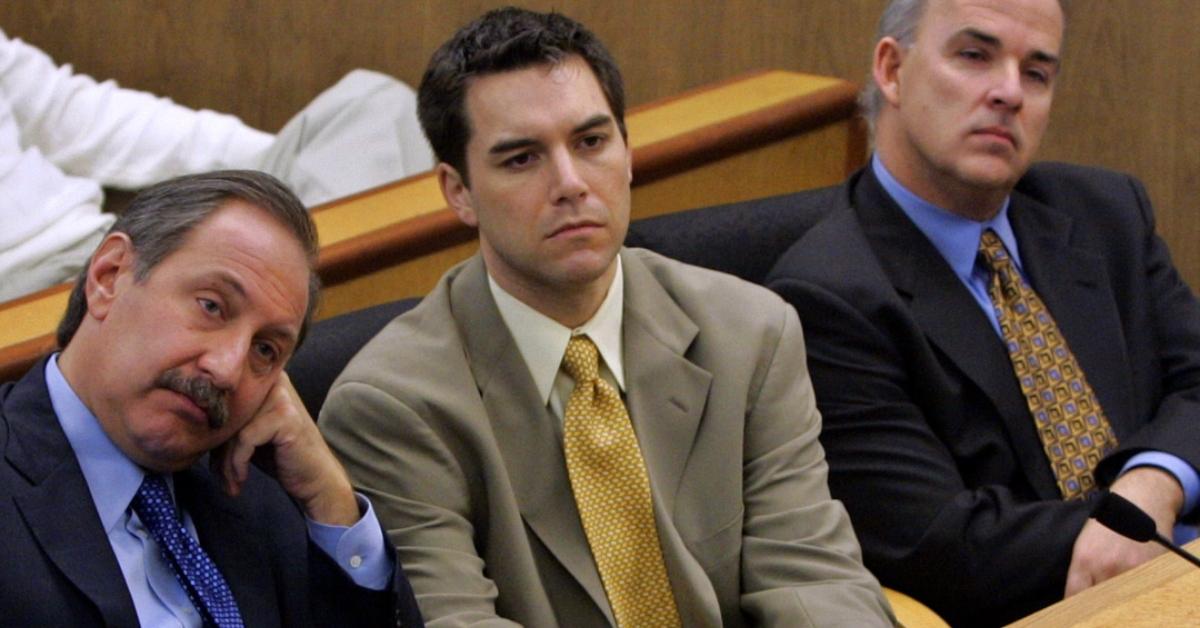 "Clearly, it's a relief," she told the outlet. "But it's hard to understand how it's going to impact our case, because the reality is that Scott's execution day wouldn't fall within Governor Newsom's term. It wouldn't be scheduled within those eight years."
Scott Peterson remains imprisoned on death row in California. The state has the most death row inmates in the country, meaning it will likely be a long time before the convicted killer gets an execution date. That is, if he gets one at all.