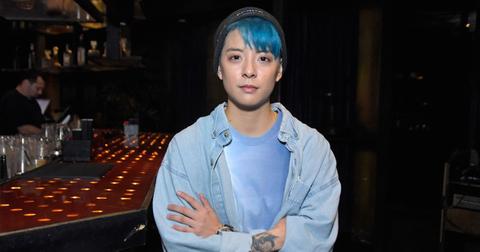 Fans Are Disappointed by Amber Liu's Racist Comments
By Lizzy Rosenberg
It's rather disheartening when your idol's skeletons begin to emerge from the closet. Currently, K-pop fans across the globe are incredibly disappointed over recent comments from former f(x) pop singer, Amber Liu. In fact, her latest unpopular take has led to ex-fans accusing her of racism.
The solo singer is facing major backlash — which has ultimately led to her "cancellation." She recently came forward and apologized after making some seriously controversial comments in a YouTube video, however, it's unclear if she'll be able to make a comeback from this.
And if you're looking to know more about Amber Liu's racism accusations, here is everything we know.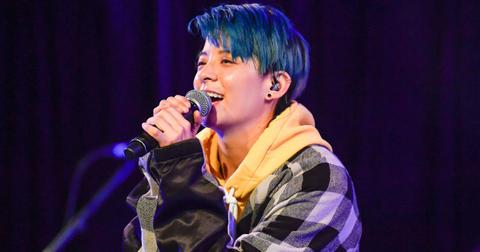 The racist comments occured when Amber Liu guest-starred on JustKiddingNews.
Popular YouTube channel JustKiddingNews invited Amber to guest star in a recent video, and that's when everything went wrong.
The hosts asked Amber what she thought about this video, which shows police arresting a black homeless man for eating a sandwich on the BART train platform in California... and her opinions weren't too popular.
The video has since been deleted, but according to Soompi, Amber stated the following opinion:
"He deserved it, I think he just deserved it because he's being super disrespectful, and you don't have to act like that toward a police officer. A police officer is still a police officer. You should still show some type of respect. Know your rights, but show some type of respect."
Many feel the man in the video was singled out because of his race.
While there are — in fact — rules about eating on a train platform, according to NewsOne, many believe the arrest was an act of racism, and it's leading to a civil rights lawsuit, as the man was singled out and "made an example" of in front of others who were also eating.
And why Amber had to voice her opinion on this highly controversial topic is unknown. But after facing backlash, she apologized.
Amber wrote an apology for siding with allegedly racist law enforcement in a note on her phone. She took a screenshot of said note, and posted it to Twitter.
It states that she is unaware of race-related issues in the U.S., apologizing for her "snap judgment." Check it out for yourself below.
Here's what Amber's fans are saying regarding her unpopular take.
Like I said, fans are extremely disappointed in Amber for her allegedly racist take on the man in the video. Scroll down to see what the Twitterverse is saying regarding the matter.
Others are accepting her apology.
A number of Amber's fans stan the apology, saying it was sincere. People make mistakes, so this could ultimately be a step in the right direction.
Will fans forgive Amber for her distasteful comments? Despite the pop star's apology on the matter, it seems as though fans are too disappointed to see past this. Hopefully Amber reads on the topic prior to stating an opinion next time — or even better — maybe she'll just stick to music.