Former F(x) K-Pop Star Sulli Was Found Dead in Her Home
K-Pop singer and actress Sulli was found dead by her agent in her home, according to local police. The star was formerly part of the group F(x).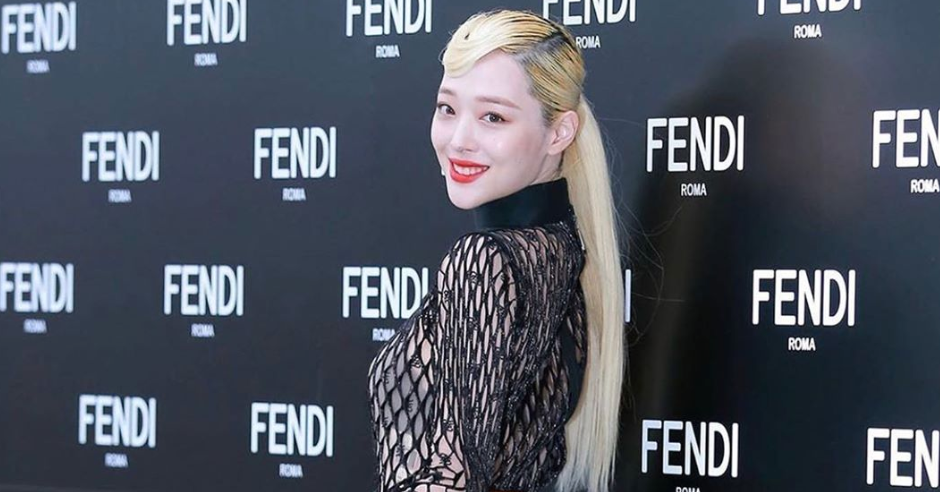 K-pop star Sulli, best known for her part in the Korean girl group f(x), was found dead on Oct. 14. Sulli was found on the second floor of her home in Sujeong-gu, Seongnam, and was announced dead by local law enforcement. According to CNN, there was a note found at the scene, suggesting that the star may have committed suicide, but law enforcement say they "will leave all possibilities open and investigate."
Article continues below advertisement
Sulli got her start in the k-pop group f(x) in 2009.
You know Sulli for her role in the k-pop group f(x). The group debuted in 2009, but despite the massive fame the group received, Sulli decided to take a hiatus in 2015 due to relentless online harassment and false rumors she was facing. She spoke about this harassment on a Korean TV show that discusses the realities of being a K-pop star.
She announced her official departure from the group in 2016.
From there, Sulli decided to focus on her acting career, not returning to music until 2018, when she made an appearance on South Korean R&B singer Dean's single "Dayfly."
In June of 2019, Sulli released her own solo album titled "Goblin."
Article continues below advertisement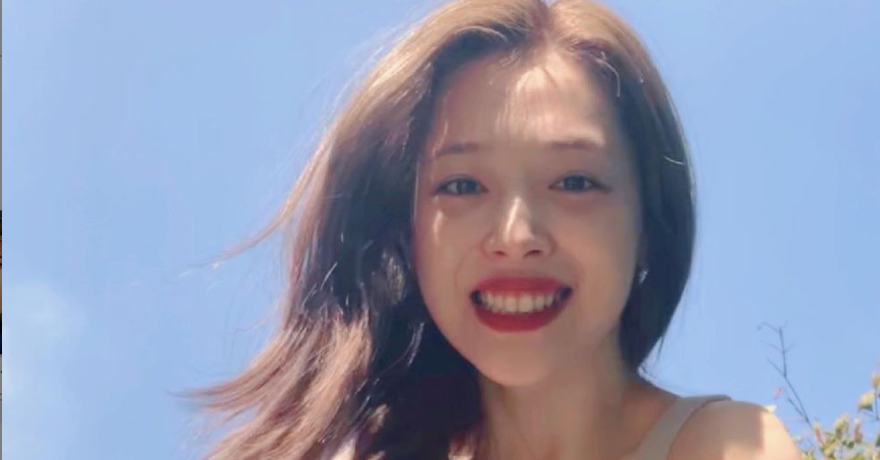 Before f(x), Sulli was an actress.
Before Sulli joined f(x), she auditioned for SM Entertainment when she was in the fourth grade, and was taken on as a trainee. She landed her first acting role at the age of 11, when she was cast as the Princess Seonhwa of Silla in the SBS drama Ballad of Seodong.
Article continues below advertisement
Sulli's birth name was Choi Jin-ri, but it was changed right before her professional acting career began. A reporter had suggested that she use a different stage name, since her birth name had religious ties, and the reporter felt it would anger some potential fans.
Fans react to Sulli being found dead in her home: 
Sulli's fans, as well as those who are fans of f(x), are openly grieving the loss of Sulli.
Many fans are pointing at the online bullying she faced as the likely reason for her apparent suicide.
Article continues below advertisement
"This is so heartbreaking. These idols are humans too and have emotions... I hope some of y'all realize that the things u say behind ur phone screens are actual words that either hurt or make them happy... r.i.p queen I hope u are happy where ever u are now." @Mi_Ca_Sa tweeted.
Article continues below advertisement
"If you are someone who is not familiar with who sulli is, kpop fan or not, look her up. learn about her group, f(x). about her solo activities. about her passions. about her feminism actions. about how the people who KNEW her loved her, and how the people who didn't bullied her," Twitter user @incorrect_loona tweeted.
Sulli was also known for her openly feminist ideals, taking part in the no-bra movement, and facing backlash from many in South Korea for it.
Article continues below advertisement
"When the news hit about Jonghyun, you don't understand the immense pain that went through my chest. I am so so sorry to her family, friends and fans. My deepest condolences. #Sulli" user @rated_namjoon said, referring to the death of Jonghyun, who was a member of the K-pop group Shinee before his passing.