Here's How You Can Watch 'American Trial: The Eric Garner Story'
'American Trial: The Eric Garner Story' is an unscripted film that shows what could have happened if there had been a trial after Eric Garner's death.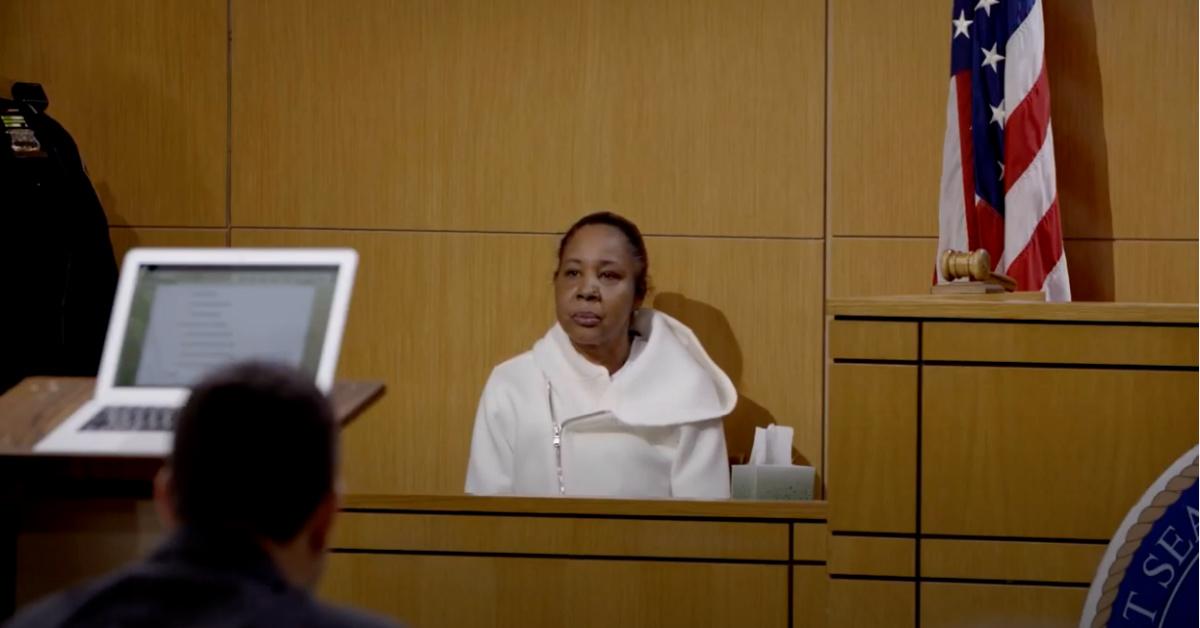 On July 17, 2014, Eric Garner died after Daniel Pantaleo, an NYPD officer, placed him in a prohibited chokehold. The medical examiner determined that Garner's death had been the result of homicide, and yet, a grand jury ultimately decided not to indict Pantaleo — a decision that led to nationwide demonstrations against police brutality. Eventually (five years after Garner's death), Pantaleo was fired from the NYPD, but he never faced a criminal trial. In fact, no one was put on trial.
Article continues below advertisement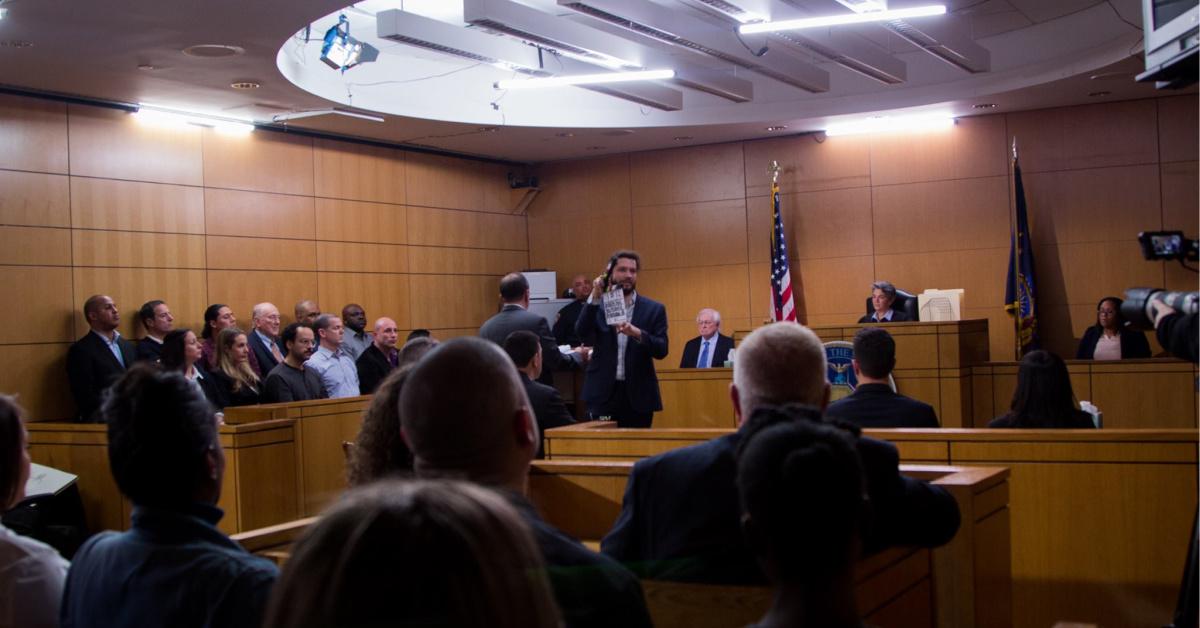 Article continues below advertisement
Here's where to watch 'American Trial: The Eric Garner Story':
Roee Messinger's unique unscripted courtroom drama/documentary was initially released on May 18, 2020 — just one week before George Floyd's killing in police custody became another flashpoint for the Black Lives Matter movement. Suddenly (and sadly), American Trial: The Eric Garner Story had a new layer of relevance to the current national conversation regarding racism and police brutality in the U.S.
In June, American Trial: The Eric Garner Story debuted on cable network Reelz, and it is now being more widely distributed online. The official website for the film directs audiences to watch it on Altavod, a streaming platform that allows filmmakers to market and distribute their own films. The film is available to rent for $9.99.
Article continues below advertisement
What is 'American Trial: The Eric Garner Story' about?
As we've already mentioned, American Trial presents an alternate reality wherein Daniel Pantaleo was brought to trial for his involvement in Eric Garner's death. The way the film does that is truly unique.
The film depicts what a trial for Daniel Pantaleo could have looked like, with unscripted testimonies from Esaw Snipes-Garner (Eric Garner's widow) and actual witnesses who were on the scene when Garner died.
Article continues below advertisement
Two real-life prosecutors (Steve Raiser and Tom Kenniff) present the state's case against Pantaleo, and two actual criminal defense attorneys (Priya Chaudhry and Julie Rendelman) handle his defense. The judge is a real judge. Credible expert witnesses appear for both sides, just as they would have in the case of an actual trial. Pantaleo himself does not appear in the film — he is the only person portrayed by an actor (Anthony Altieri).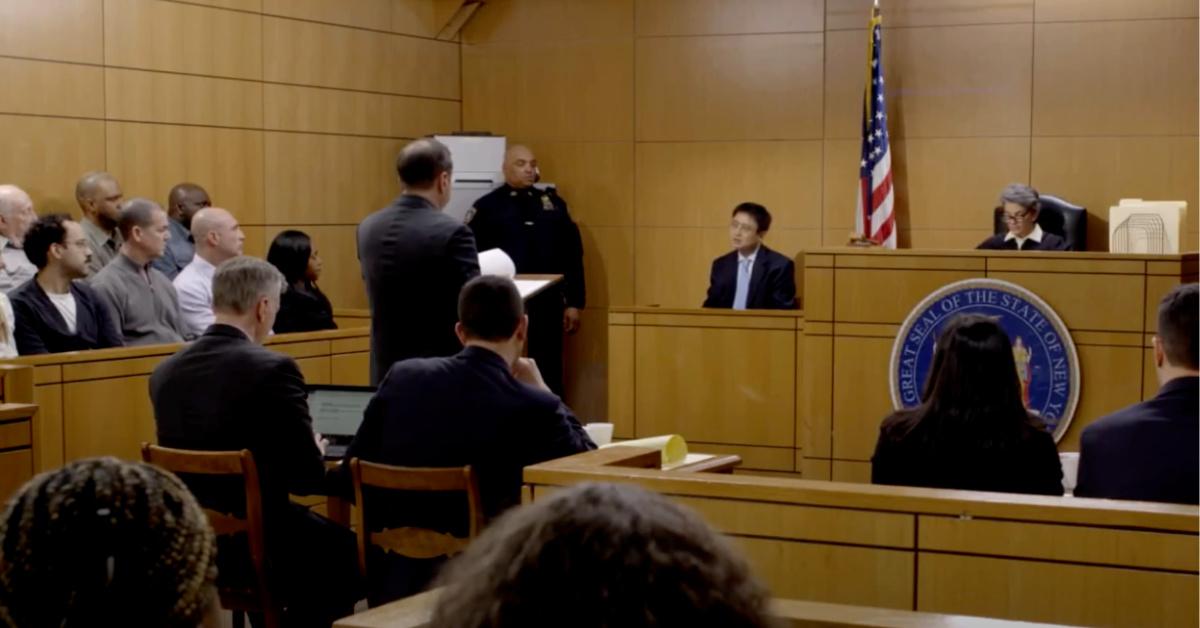 Article continues below advertisement
Speaking to The New York Times, Esaw Snipes-Garner said she had hoped the film (which was shot in 2017) would be released earlier, prompting prosecutors to reexamine the case. "I was thinking maybe it would give some insight to the legal people to, like take from what Roee put together and open up their minds to see what everybody else saw on camera," she said. "Unfortunately, it didn't happen that way."
Although the case against Daniel Pantaleo has not been reopened, Eric Garner's death did lead to some changes being made in the NYPD. In addition to Pantaleo being terminated in 2019, the New York state assembly passed the Eric Garner Anti-Chokehold Act, which stipulates that officers who injure or kill someone via the use of a chokehold can be charged with a Class C felony.
Article continues below advertisement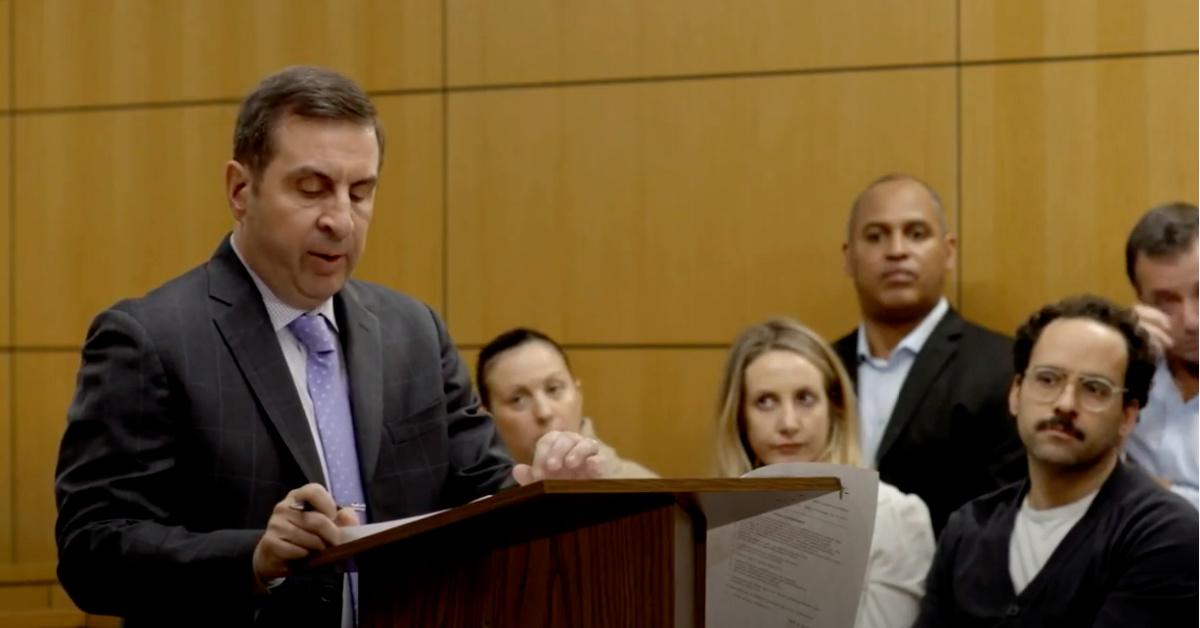 Obviously, this is only partially solving a very small part of a very large, systemic problem. We certainly still have a long way to go, but watching films like American Trial is one great way of continuing the conversation and making progress.
If you are looking for ways to donate your time or money to Black Lives Matter and other antiracist organizations, we have created a list of resources to get you started.