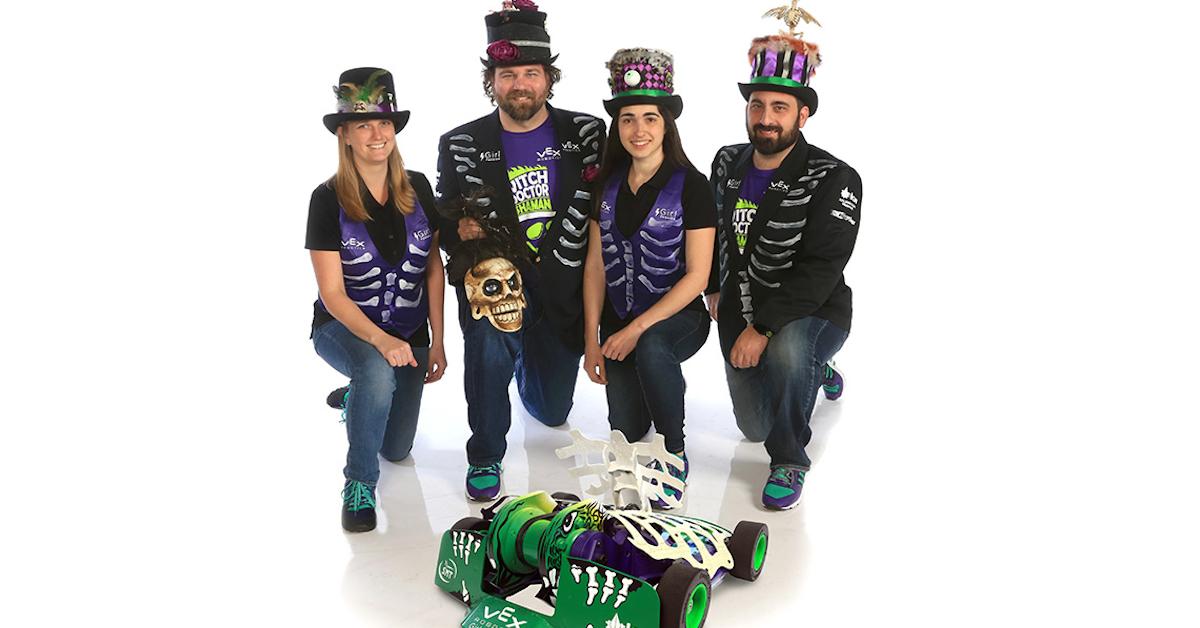 Andrea Suarez Is the Lovable Robo-Nerd Behind Team Witch Doctor in 'Battlebots'
Part of what makes BattleBots so interesting is that unlike other combat sports, the outcomes are very much up in the air most of the time. Not to say that upsets in boxing, kickboxing, and MMA don't occur, they do, it's just that in the BattleBots arena, there are other factors that come into play. Environmental hazards, for example, or maybe a particular part in the robot isn't working correctly that day. But for Andrea Suarez's Witch Doctor team, that doesn't seem to be as big of a problem.
Article continues below advertisement
Her win to loss ratio is pretty impressive by BattleBots standards, with a 100% win percentage. With four consecutive wins and zero losses, they're one of the biggest, baddest robot teams to beat.
In the second episode of the new season, we saw Witch Doctor best Shatter via the Judges' decision. Not the most exciting battle ever, but Andrea's team came out with the W.
Their next three matches, however, were a different story.
In Episode 5 when Witch Doctor went up against Captain Shrederator, they must've either had a great strategy on how to beat the very patriotic-themed robo-combatant, or just had a design built to nullify them, because they KOd the bot a minute and 10 seconds into their bout.
In Episode 9, they went up against Whiplash and scored themselves another Judges' decision, and the match was a back-and-forth battle that was super exciting to watch.
Article continues below advertisement
You can check out some of the slick moves that Andrea put on display here. There were impressive counters, intelligent robot control, and overall awesome maneuvering from both teams, but it was Witch Doctor who eventually earned the win.
In Episode 12, Witch Doctor put on an absolute clinic against Gigabyte, launching the colorful opponent into the air several times before finally KO'ing it 2 minutes and 17 seconds into their match.
Article continues below advertisement
Who is Andrea Suarez, founder of Team Witch Doctor, on Battlebots?
Witch Doctor's builder has been in the battle-robotics game for 15 years, and works as a biomedical engineer in Florida. Growing up, her favorite class was art and she always thought that she'd become an artist, but after joining her high school's robotic team she became obsessed with building and fighting robots.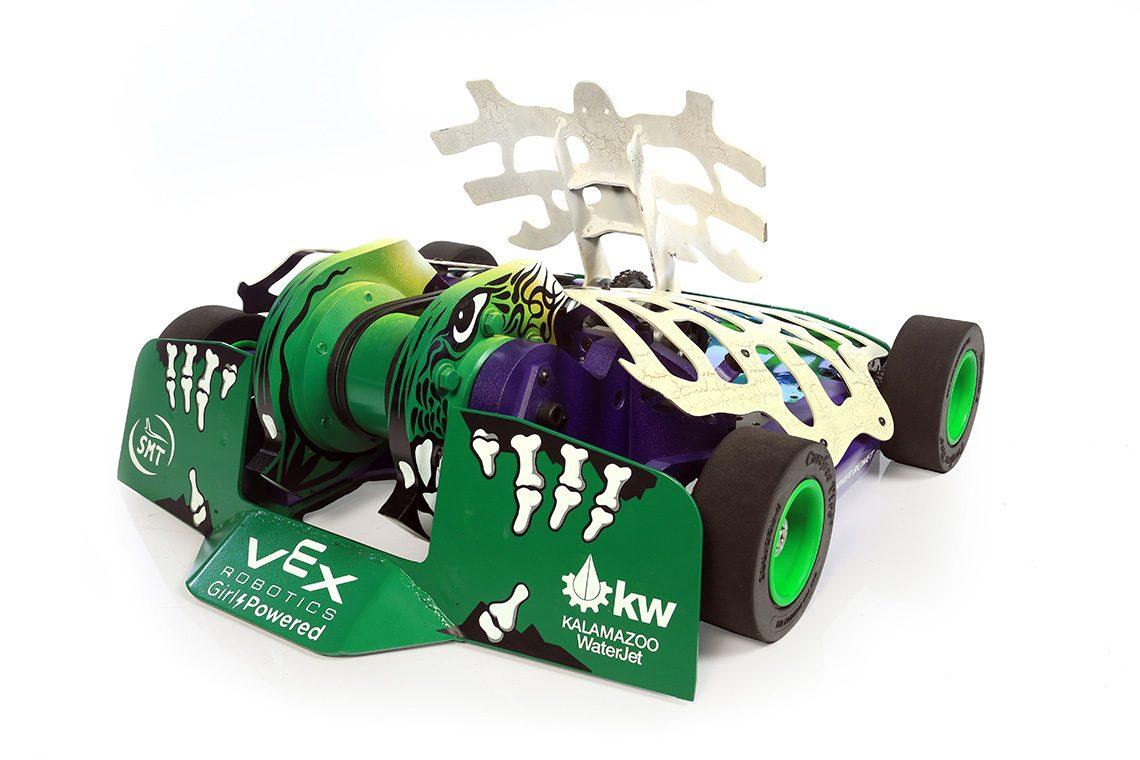 Article continues below advertisement
Andrea was only 14 years old when she built her first bot and even though the initial design was admittedly not that great for competition, they did manage to win some matches. For Andrea, the "destruction process" is actually a huge part of learning what designs will work in a fight and what won't. Which is why working as a biomedical engineer is a perfect vocation for her.
"I design medical devices for a living, and we would never put a device in a human without doing destructive testing. If you don't learn how something breaks, you can't learn how to design something that doesn't break! Learning how to build a good BattleBot means learning how to build something that can survive the harshest environments. Every time Witch Doctor breaks, we learn how to improve the design. That's exactly how the engineering process works in the real world."
Article continues below advertisement
Andrea also has a couple of medical patents to her; she doesn't just crush competitors in the BattleBots arena for a living. She is 100% about that engineering life, and it shows. She has as much passion for the "9 to 5" as she does for fighting robots on television and I think a lot of it has to do with her favorite quote from Arthur C. Clarke: "Any sufficiently advanced technology is indistinguishable from magic."
Article continues below advertisement
She's a young woman who believes that she is making magic day in, day out. If that isn't enough to get you out of bed in the morning, then I don't know what is.
BattleBots airs on Discovery, Friday nights at 8 p.m. ET. Will you be checking out the robo-destruction?