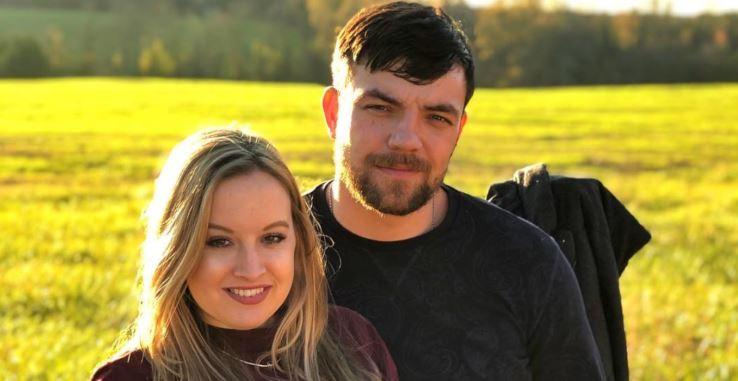 Did '90 Day Fiancé' Star Andrei Castravet Finally Find a Job?
Fans were first introduced to Elizabeth Potthast and Andrei Castravet during Season 5 of 90 Day Fiancé. The couple first met via a dating app, when the Tampa-native flew to Dublin to meet Andrei in person, taking their relationship off-screen. Though Elizabeth's family did not agree with her new Moldovan boyfriend, the pair got married in 90 days so he could move and live in the United States with his lovely new bride.
Article continues below advertisement
During Elizabeth & Andrei: What Now?, fans watched as Elizabeth's sisters continued to push their brother-in-law's buttons and question Andrei about finding a job. The couples' finances are a continued topic of conversation throughout the episode, especially when the pair announce that they are planning a second wedding. Yes, they want another wedding and don't care what anyone thinks!
Elizabeth and Andrei reveal that they want to have a Moldovan wedding in 6 months, as his family was not able to attend the first ceremonial nuptials. Though the pair have budgeted $15,000 for wedding No. 2, the Potthasts did not take the news well.
Article continues below advertisement
 90 Day Fianceé star Andrei gets questioned about not having a job. 
Once the couple broke the news that they were getting married (again), all hell seemingly broke loose. Elizabeth's family starts questioning Andrei on how he was going to pay for a wedding if he was not even working yet, and that he doesn't have his green card work permit either.
Article continues below advertisement
Andrei then gets into a heated discussion with Elizabeth's sister Jen when she continues to probe the reality star on his finances. "I'm trying to be realistic," she snaps back at him.
Elizabeth's dad echoed similar sentiments during a one-on-one interview, saying to the cameras, "It doesn't really fit in with what they're trying to do right now, which is get on their feet financially, him get a job, and get ahead of their bills. To me, it's not necessary to have a wedding when you're in the situation that they're in now."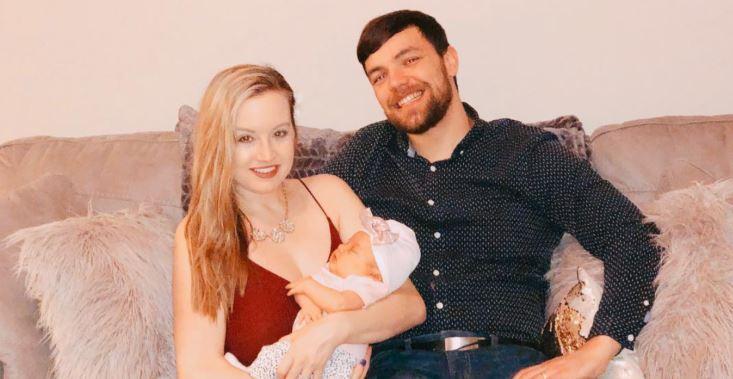 Article continues below advertisement
In the upcoming special, 90 Day Fiancé: Happily Ever After, fans will get an inside look into how the couple is doing financially, and according to Andrei's brother-in-law, Orlando, he is taking care of his family.
"Do I like Andrei? Yeah, Andrei is married to my sister-in-law... He's a good guy, he takes care of his wife, they got a baby coming," Orlando said on his morning show, Orlando Davisand the Freakshow. "So yeah, they're doing their thing."
Biggest update on Andrei and Elizabeth's life — they had a baby!
Yes, the duo's second wedding seemingly took a backseat as Andrei and Elizabeth welcomed a baby girl, Eleanor Louise, on January 23.
Article continues below advertisement
"We are so blessed to finally meet our baby girl, Eleanor Louise This is such joyful and amazing moment for us," the couple said in a statement to Us Weekly. "We have never felt this rewarded in our lives and we are looking forward to our bright future as a family of three. Thank you so much to our fans for their continued support and love during our journey."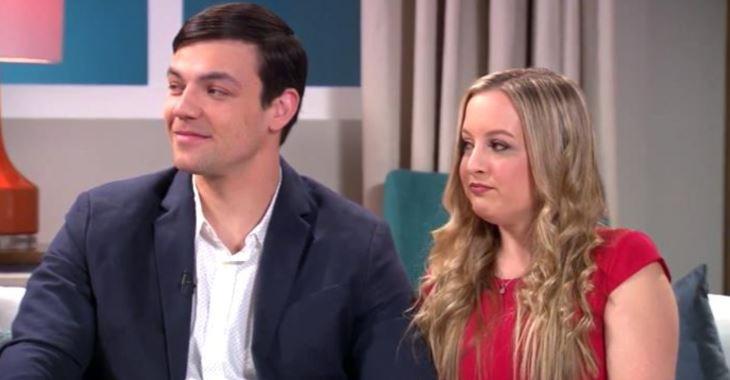 Article continues below advertisement
The pair initially announced they were expecting a child in October 2018 via Instagram. "We're so happy that we can finally share with you guys that we are expecting," she revealed to her Instagram followers at the time. "It's a sweet little baby girl."
We certainly can't wait to catch up with the duo and their new little bundle of joy on 90 Day Fiancé: Happily Ever After on TLC when it premieres on April 28.