Hero Adjusts Andrew Tate's Kickboxing Career Record After Greta Thunberg Diss
After Andrew Tate came for Greta Thunberg on Twitter and she slayed him with the ultimate comeback, someone changed his kickboxing stats on Wikipedia.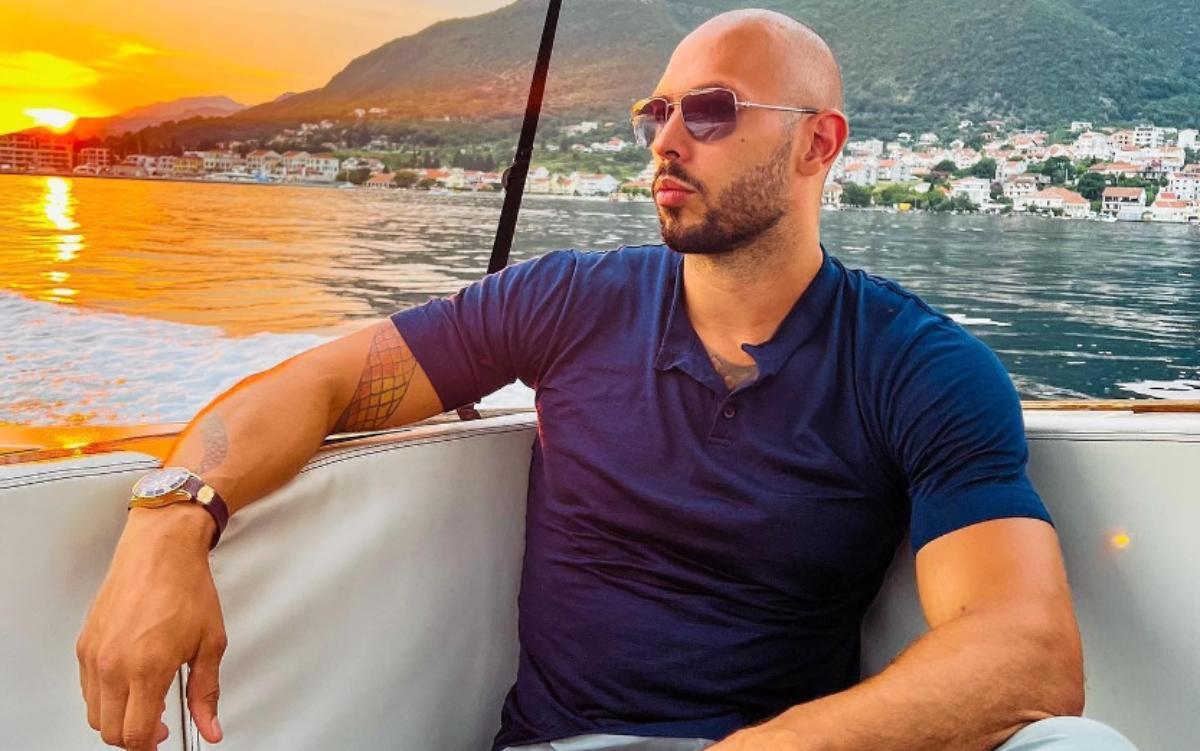 In case you missed it, kickboxer Andrew Tate was trolling environmental activist Greta Thunberg – which proved to be a mistake on his end. After tweeting at her on December 27, "Please provide your email address so I can send a complete list of my car collection and their respective enormous emissions," she hit back with probably the greatest comeback of all time. "Yes, please do enlighten me," she replied. "Email me at smalldickenergy@getalife.com."
Article continues below advertisement
As a result, Andrew Tate's kickboxing record was modified on his Wikipedia page by some unsung hero to reflect this Twitter slay as another loss to his record – and to be honest, we can't stop laughing. If you're curious about Andrew Tate's actual kickboxing record, keep reading to find out more!
Article continues below advertisement
Andrew Tate's kickboxing career record shows he lost his "Twitter streets" match to Greta Thunberg.
"Nah stop it, someone edited Andrew Tate's wiki page to say he lost to Greta," another Tweeter shared with the Twitterverse alongside the cry-laughing face emoji. "Possibly my favorite wiki edit to date."
Upon further investigation it appears as though his loss to Greta is now scrapped from his Wikipedia page, but as we all know at this day and age, screenshots live forever!
Article continues below advertisement
Andrew Tate's actual kickboxing record might be the only impressive thing about him.
Andrew Tate is a four-time winning kickboxing world champion and began his career at age 15. He's won a total of 78 fights, 23 wins by knockout, and nine losses out of the 87 fights he's fought in his career, per Revolutionary Program Design.
Andrew Tate spoke out following his "loss" to Greta Thunberg.
Andrew doesn't necessarily have a pristine track record for respecting women, which made it difficult to help himself following Greta's epic comeback to his trolling. "Greta's email address is 'I have small d*** energy'. Why would that be her own email? Strange," he shared in a follow-up video. "I don't want to assume her gender, it's 50/50, but it is what it is. I'm not actually mad at Greta."
Article continues below advertisement
Andrew Tate was seen in that same video receiving "non-recycled" pizza boxes – which got him and his brother detained in Romania.
It is believed that authorities were able to utilize this evidence to detain Andrew and his brother, Tristan, after confirming they were in Romania thanks to the pizza boxes being from famous Romanian pizza chain, Jerry's Pizza. The two are detained on suspicion of human trafficking, rape, and forming an organized crime group – and on December 30 it was revealed he will be held in the Bucharest Police Detention Centre in Romania for 30 more days.
Article continues below advertisement
The brothers have been under criminal investigation since April amid reports they held six women captive. Greta took to social media once again to address the news, writing, "This is what happens when you don't recycle your pizza boxes," in a tweet that also went viral.
Sounds like we won't be seeing or hearing much of Andrew anytime soon.