Angel Amescua Was Arrested for Murder Before Appearing in an Episode of 'Cold Justice'
After the murder of Jerry Don Humphrey was detailed on 'Cold Justice,' his former employee Angel Amescua was arrested for the crime, but where is he today?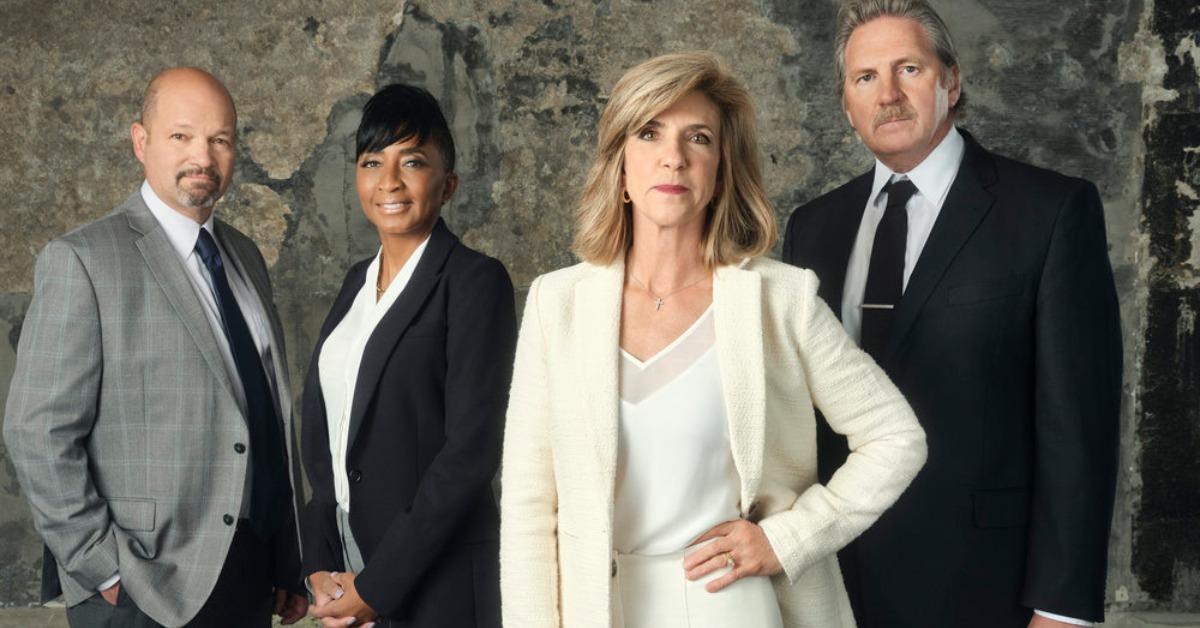 On December 22, 2003, Jerry Don Humphrey was shot dead as he slept in his bed. An episode of Oxygen's Cold Justice aired in July 2021 explaining the details of the case, but at the time, authorities hadn't come close enough to solving it.
The episode goes over Humphrey's death and the suspects surrounding his murder, but no one has been convicted of the crime just yet. However, with the Cold Justice episode comes a sort of clarity that hadn't been with the case before.
Article continues below advertisement
The episode also shifts the focus of Humphrey's murder to one of his former employees, Angel Amescua, who worked with Humphrey's tow truck and repo business. In the Cold Justice episode, the man is a clear suspect. And in 2020, Amescua was arrested and formally charged with Humphrey's murder. But those who have seen the episode are curious about where the accused killer is now.
Article continues below advertisement
Where is Angel Amescua today after 'Cold Justice'?
On March 25, 2020, Amescua was arrested by the Stafford, Texas police department and charged with the first-degree felony offense of killing Humphrey. His bail was set at $250,000. At this time, it doesn't look like Amescua has been convicted and it's unclear if his case has even gone to trial yet.
But the accusations against Amescua began when it came to light that Humphrey had fired him after learning of a relationship Amescua had allegedly had with an underage teen girl.
This gave Amescua a possible motive. And, in the eyes of those who watched the Cold Justice episode detailing Humphrey's murder, it means Amescua's arrest in relation to the crime couldn't have come soon enough.
In July 2021, the official Facebook page for the Stafford Police Department shared a link about the Cold Justice episode and wrote that the case "is still under investigation." So it doesn't look like much has progressed in terms of Amescua being declared guilty or innocent.
Article continues below advertisement
'Cold Justice' has helped big cases.
Unsurprisingly, Cold Justice has helped solve other crimes in the past. Or, it has at least shed more light on cases that were once believed to have hit dead ends. While the episode about Humphrey's tragic murder doesn't exactly get to the bottom of what happened to him, Amescua's arrest may be a step in the right direction.
Article continues below advertisement
Thanks to Cold Justice, arrests were made in the cases of 31-year-old Cynthia Smith, who was found decapitated decades before her death was explored on the show, and 26-year-old single mom Heyzel Obando, who was found dead in her apartment on Valentine's Day in 2016.
Cold Justice isn't necessarily dedicated to solving crimes, but it does make it possible for cold cases to see the light of day again with fresh eyes and ears.
In November 2019, Texas prosecutor and Cold Justice star Kelly Siegler appeared on Oxygen's Martinis & Murder podcast and shared that one of her "life missions" is to work on cold cases featured on the show, even if she can't solve every single one.
"You [don't] get everybody's hopes up for nothing," she said of the relief that comes with solving cases. "Mothers and fathers' hearts are still breaking, [but] somebody's gotta do this job."