Did LSU Player Angel Reese "Taunt" Iowa's Caitlin Clark? The Internet Reacts
During the 2023 NCAA women's basketball national championship tournament, LSU's Angel Reese and Iowa Hawkeyes' Caitlin Clark stirred up trouble.
On Sunday, April 2, Louisiana State University won the 2023 NCAA women's basketball national championship tournament against the Iowa Hawkeyes. However, not all of the ladies appeared to be demonstrating good sportsmanship during the game.
Article continues below advertisement
LSU player Angel Reese made a controversial gesture toward Iowa's Caitlin Clark that has since sparked a large conversation among social media users. Was Angel bullying Caitlin? Well, it depends on how you look at it. What if we told you that Caitlin also made the same gesture prior to Angel's move? Let's unpack this.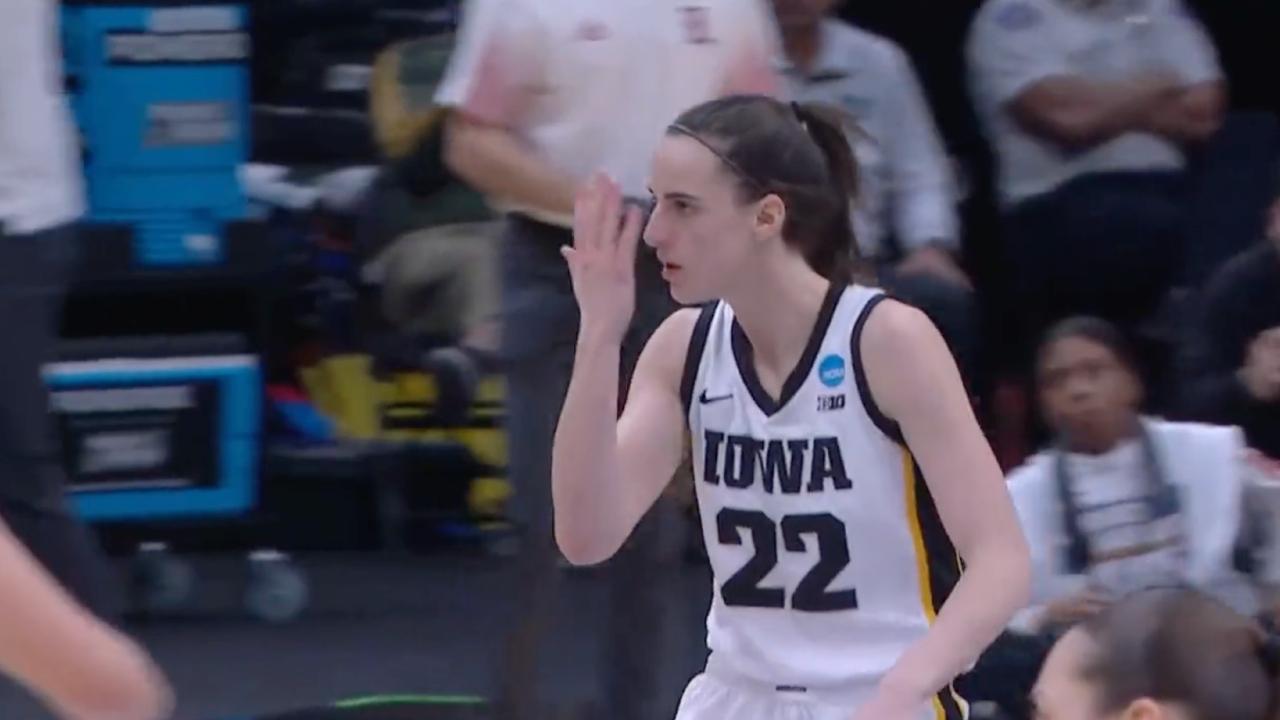 Article continues below advertisement
Did Angel Reese "taunt" Caitlin Clark? Reactions vary.
In a now-viral clip from the game that's been re-shared across the internet, Angel is seen waving her hand in front of her face as she approaches Caitlin.
This move was popularized by WWE star John Cena to mean "you can't see me." Angel is also seen pointing to her ring finger in a gesture that many interpreted as Angel telling Caitlin that that's where her newly acquired championship would go.
"What a f--king idiot," tweeted sports/political commentator Keith Olbermann alongside a video of Angel doing the hand signals.
Another user wrote that Angel was a "classless piece of s--t" for treating Caitlin like that.
Article continues below advertisement
But while many folks were quick to criticize Angel for her bad attitude, it was actually Caitlin who started this gesture war.
Earlier in the tournament, Caitlin is seen on video doing the exact same "you can't see me" hand movement at another player, but to a lesser extent.
Article continues below advertisement
One user wrote on social media that Caitlin's move could not compare to Angel's move. "Not the same, Caitlin Clark did it casually as a reference, the other was taunting ... Up close."
Meanwhile, NFL linebacker and Fox Sports analyst Emanuel Acho tweeted in defense of Angel.
"If it wasn't 'classless' when Caitlin Clark did it, don't call it classless when Angel Reese does it. Let the women compete, it's sports," he wrote.
Article continues below advertisement
ABC and ESPN analyst Jalen Rose also took Angel's side. He tweeted: "How Angel Reese is being vilified by many highlights exactly what @dawnstaley was talking about."
In his tweet, Jalen was referring to a recent comment that University of South Carolina's head coach Dawn Staley had said after a reporter compared her team to "bullies."
Article continues below advertisement
"We're not bar fighters. We're not thugs. We're not monkeys. We're not street fighters," Dawn said in defense of her team. "This team exemplifies how you need to approach basketball on the court and off the court. And I do think that that's sometimes brought into the game, and it hurts."
Article continues below advertisement
She added, "Don't judge us by the color of our skin. Judge us by how we approach the game," implying that the reporter's comment had racist undertones.
After the game, Angel addressed her actions toward Caitlin in a press conference.
"All year, I was critiqued for who I was. I don't fit the narrative," she said, adding, "I don't fit the box that y'all want me to be in. I'm too hood. I'm too ghetto. Y'all told me that all year. But when other people do it, and y'all don't say nothing."
Angel also shared some thoughts on Twitter. "I LOVE BEING A BLACK QUEEN," she tweeted. Later, she followed up to that tweet with "and no I'M NOT KEEPING IT CUTE."