It's True, Anthony Bourdain's Voice Was Replicated by AI in New Film
Many are arguing that Morgan Neville's documentary 'Roadrunner: A Film About Anthony Bourdain' is not as authentic as it seems.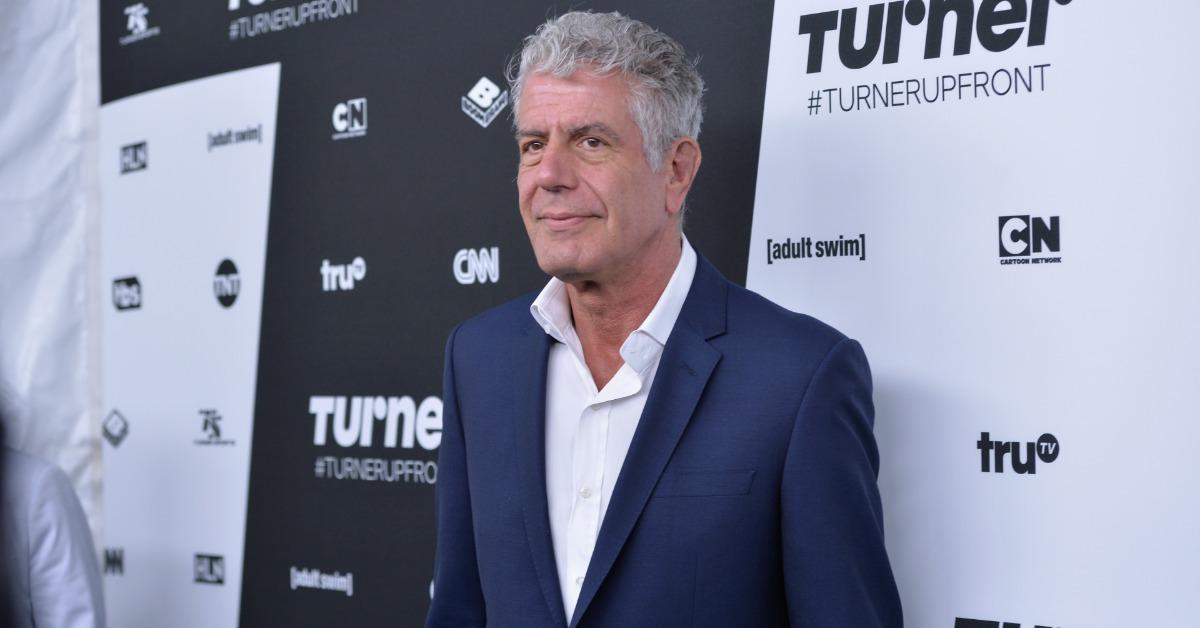 The premiere of Roadrunner: A Film About Anthony Bourdain on July 16, 2021, showcased a side of the mega-famous chef and television personality that was previously unexplored through his various shows and books. By offering a unique perspective on his life through vocal snippets, recollections from close friends, and a bevy of photos and videos, the documentary painted a clear picture of Anthony as an individual beyond his culinary prowess.
Article continues below advertisement
Nonetheless, for however much the film offers firsthand evidence of who the No Reservations host really was, it doesn't completely rely on original content. In fact, it has been confirmed that artificial intelligence, or AI for short, was used in the film to replicate Anthony's voice. This new technology being implemented in such a capacity is something that moviegoers haven't really seen before, so how was it done, and what did director Morgan Neville have to say about it? Here's what we know.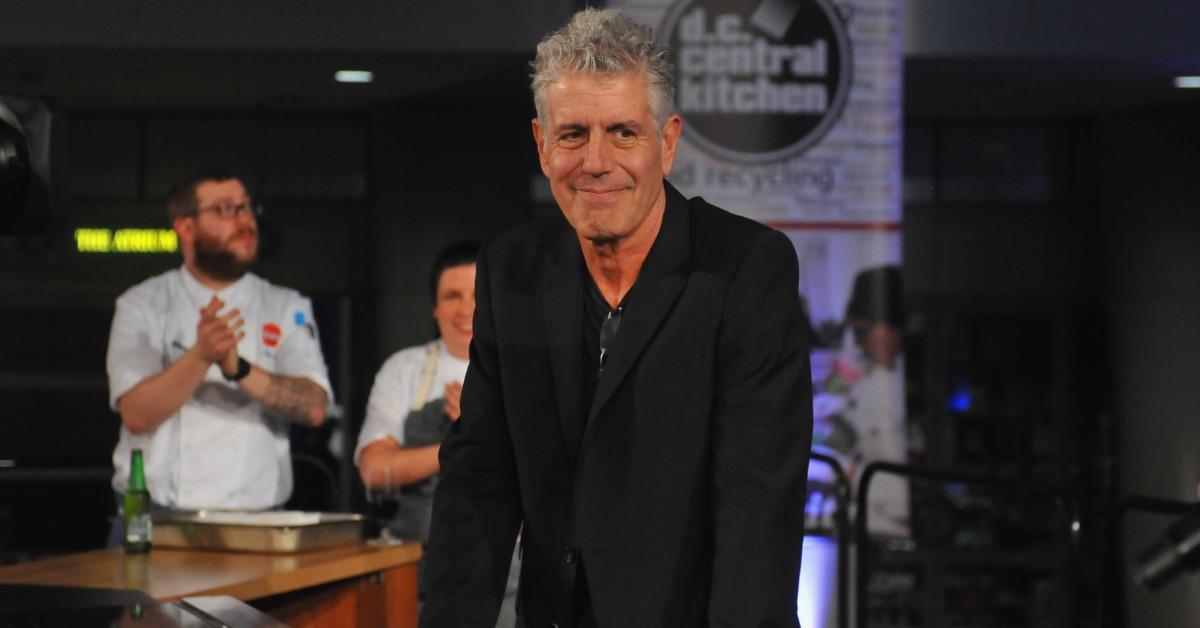 Article continues below advertisement
How did producers replicate Anthony Bourdain's voice? According to Morgan Neville, they fed "10 hours of Tony's voice into an AI model."
Artificial intelligence technology is still new and scary for many, but it somehow made its way into the film. During a new GQ interview, Morgan admitted that they had to rely on it in order to get some quotes from Anthony that he never actually said in any recordings. The technology was implemented for three quotes, to be exact.
"...I came across a few things he wrote but that he never said. And so, I had this idea to create an AI model of his voice, which we did," Morgan explained to the publication, going on to add that, "If you watch the film, other than that line you mentioned, you probably don't know what the other lines are that were spoken by the AI, and you're not going to know."
The director said that the process was tedious: "We fed more than 10 hours of Tony's voice into an AI model. The bigger the quantity, the better the result. We worked with four companies before settling on the best."
Article continues below advertisement
Morgan said his use of AI was co-signed by Anthony's living family members. "I checked, you know, with his widow and his literary executor, just to make sure people were cool with that," Morgan said, "And they were like, Tony would have been cool with that. I wasn't putting words into his mouth. I was just trying to make them come alive."
Article continues below advertisement
Fans were quick to question the use of deepfake technology, and Morgan issued another response to defend its usage.
Between fans and critics alike across a variety of social media platforms, the overall tone regarding the usage of AI in the film was one of confusion and even a questioning of ethics. Noted film critic Sean Burns took to Twitter to question the integrity of the film after it was revealed that AI was used to make a "deepfake" of Anthony's voice.
"When I wrote my review I was not aware that the filmmakers had used an A.I. to deepfake Bourdain's voice for portions of the narration. I feel like this tells you all you need to know about the ethics of the people behind this project," he wrote in his tweet, which was interacted with thousands of times by other users.
Article continues below advertisement
In response to such criticisms, Morgan offered another defense of the utilization of AI to deepfake Anthony's voice, telling Variety, "There were a few sentences that Tony wrote that he never spoke aloud. With the blessing of his estate and literary agent we used AI technology. It was a modern storytelling technique that I used in a few places where I thought it was important to make Tony's words come alive."
It seems as though the director doesn't feel as though the technology's usage is that big of a deal. His overall take on it? Well, according to The New Yorker, he said: "We can have a documentary-ethics panel about it later."