'Top Chef' Alum Dale Talde on Season 18, 'Top Chef Amateurs,' and His New Show (EXCLUSIVE)
'Distractify' caught up with 'Top Chef' alum Dale Talde on guest-judging Season 18 of the series, 'Top Chef: Amateurs,' and his newest TV show.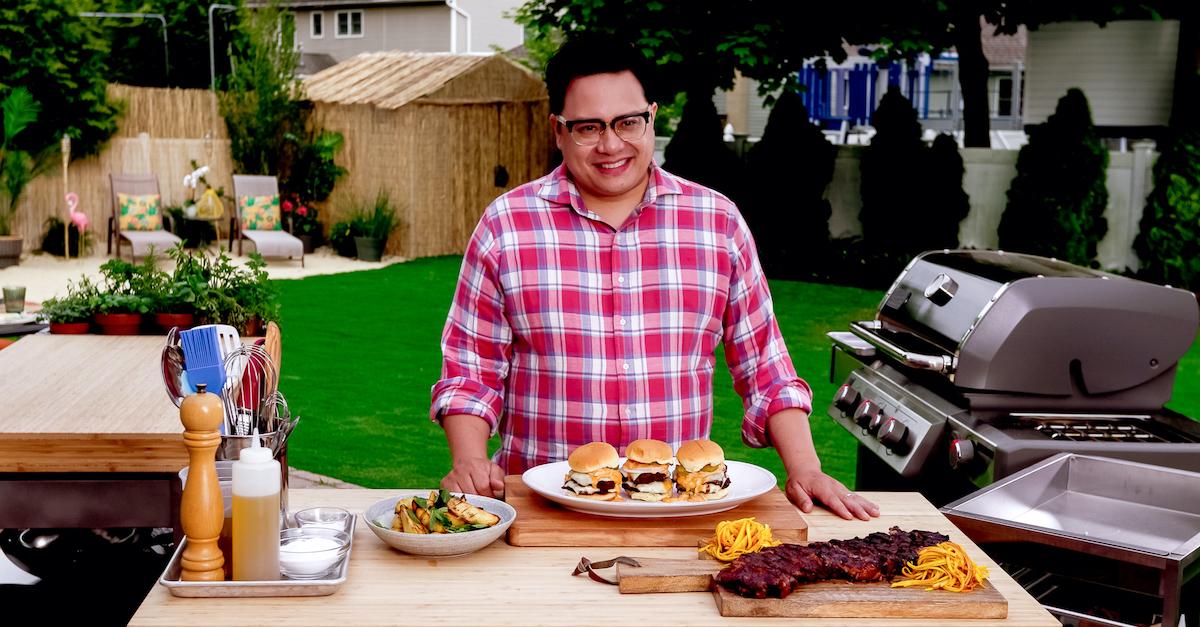 Many talented chefs have emerged from Bravo's Top Chef, including two-time contestant Dale Talde. The Asian American Chicago native has opened several restaurants, written a cookbook, is currently a judge on Top Chef Season 18, will appear on Top Chef Amateurs, and has an upcoming cooking series called All Up In My Grill on Tastemade.
Distractify caught up with Dale via Zoom, where he spilled some tea on Top Chef Season 18, told us about Top Chef Amateurs, and gave us the scoop on his new show.
Article continues below advertisement
"[I was judging] alongside people I'd never met before — Melissa King, Gregory Gourdet, Nina Compton, Amar Santana, Carrie Baird — I got to meet these people and hang out with them," Dale says, fondly recalling judging Season 18. "We felt so much closer, and I hope when you watch it, it reads that way."
"It was such an honor to get to do this, because we knew post-pandemic, people wanted a sense of normalcy. And to watch Top Chef feels like normal."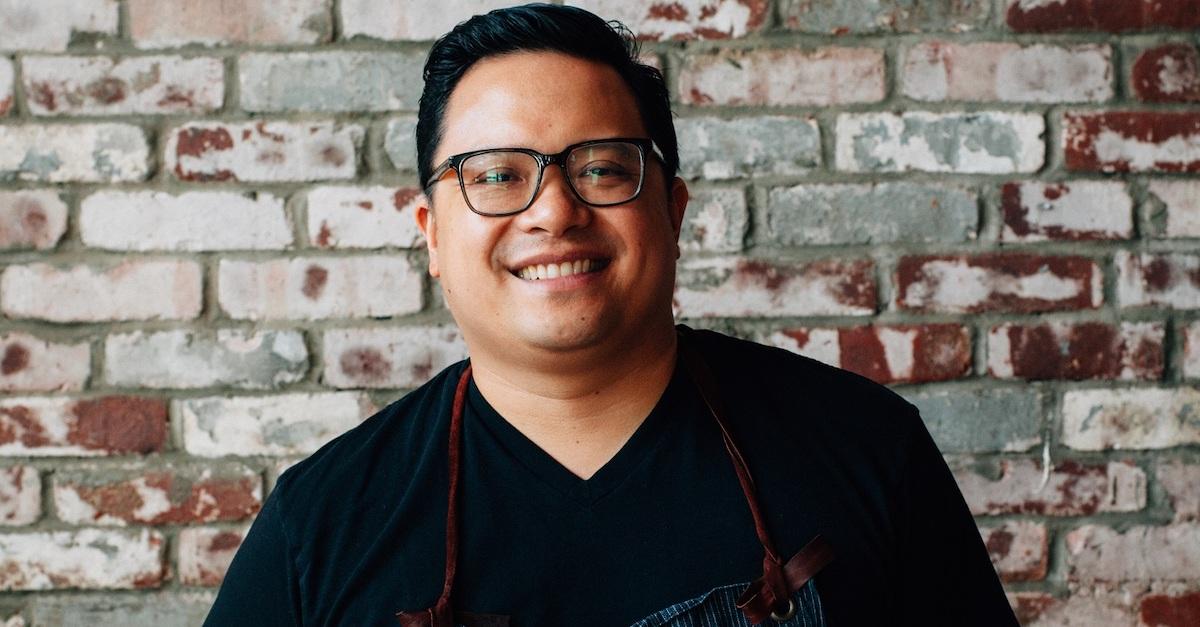 Article continues below advertisement
Dale credits Bravo for safely filming 'Top Chef' during the COVID-19 pandemic.
During the COVID-19 pandemic, many TV shows, unfortunately, had to stop filming, leaving network employees, casts, and crews out of work. But Talde tells us that Bravo managed to safely get 150 Top Chef cast and crew members to quarantine and wear masks. The show went on as planned, and Talde says it was a huge honor to be able to be a part of it.
"It was great to kind of be out there and to know that this series could still happen during the time of COVID," Dale says. "It proved that quarantining and wearing masked works. Over 150 cast and crew, and none of us got COVID. We took the precautions, did everything we needed to do, they used a ton of money to keep us safe, and it worked."
"The magical elves at Bravo nailed it," he laughs.
Article continues below advertisement
Dale has become especially tight with Gregory Gourdet.
Dale tells us it was truly an honor to sit behind the judges' table and work alongside so many incredible former All-Stars. Although Talde says they all became incredibly close, he's become especially good friends with Season 12 and Season 17 alum, Gregory Gourdet — and really, can you blame him?
Article continues below advertisement
"I just had dinner with Gregory Gourdet, and he is an amazing soul," Dale gushes. "I just want to cook with him and learn from him. ... [His food] doesn't miss a beat. I would just want to learn from him because he's such an amazing chef. And he's the nicest person on Earth."
Article continues below advertisement
Dale was blown away by this season's talent — but he felt Sarah was eliminated too early.
Sarah Hauman, also known as "yogurt queen," would have been awarded the title of fan favorite for Season 18, if she had appeared on an earlier season when that title held weight. Her creations were innovative and her relentless positivity was infectious.
Many thought she would ultimately win, including Dale — until she was eliminated after Restaurant Wars. Talde says he found this disappointing, not only because of her incredible talent but also because he saw some of him in her.
"When it's your time to go, it's your time to go. But I felt for [Sarah] because I felt like it was a little bit of what I went through," he explains. "She could easily have won, and I actually had thought she was going to win. Her food was on, it was that good. But high risk, high reward, you know? If you're going to go for it, that's what happens sometimes."
Article continues below advertisement
"Sarah's built for the show. She goes for it. You know what I mean?" Dale asks. "She doesn't play it safe. Some people here play it safe, but she's a very cerebral chef whose like, 'I'm going to go for it.'"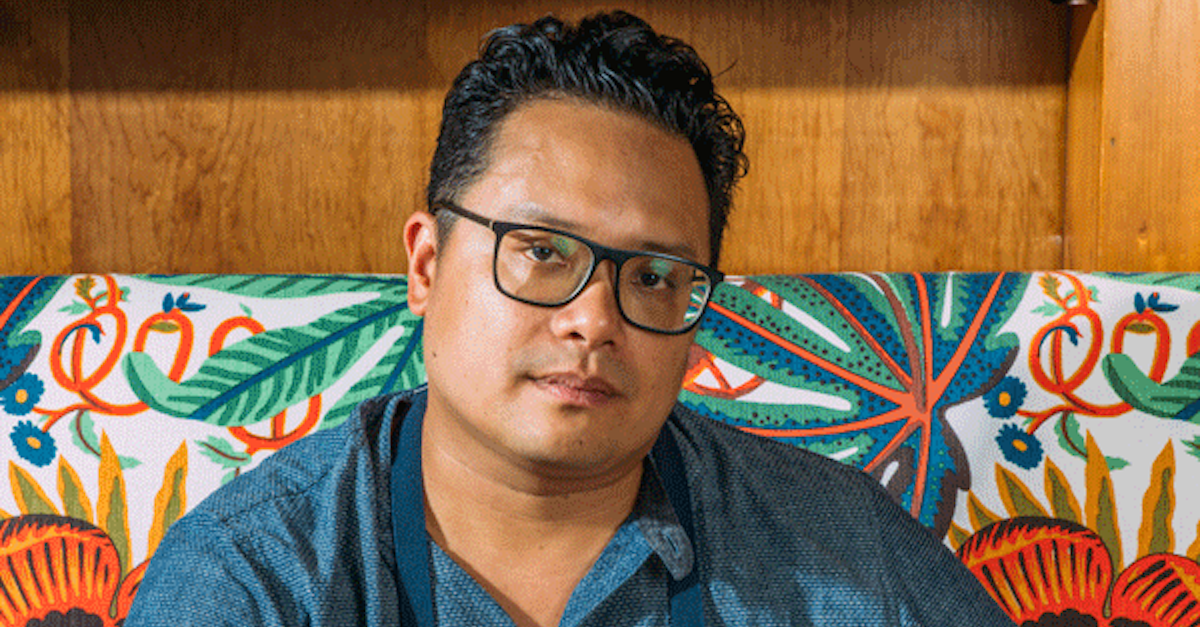 Article continues below advertisement
For 'Top Chef Amateurs' contestants, Dale has some pieces of advice.
Bravo has yet another Top Chef spinoff on its way called Top Chef Amateurs. It's exactly what it sounds like. Instead of professional chefs competing against each other, everyday home cooks will battle for the coveted title.
Dale, who is appearing as an All-Star that's paired with the contestants, is excited for the series to air. He laughs telling us what piece of advice he'd give to the contestants.
"Listen, if you're coming to Top Chef Amateurs, and you're getting on with this, get ready — prepare yourself for this," he says. "We do the same. If we know we're coming back to cook, we practice. So do the same. Get your chops together. Don't overthink it. Simple is always best, as opposed to having this crazy technical and super innovative dish you can't execute."
Article continues below advertisement
He says he's having the time of his life on the show.
"It's really fun!" Talde tells us. "It's fun to see their faces when they're like, 'Oh my god!' But sometimes, they see you and they're like, 'Oh I wish it was Richard Blais,' and it's like, 'Of course you did. Everyone wants to work with Richard Blais.'"
Article continues below advertisement
Right now, Dale is mostly focusing on his upcoming TV series.
Currently, Talde is gearing up for the premiere of his Tastemade series called All Up In My Grill. The show basically aims to "unlock the potential of [a home cook's] grill" by demonstrating that a BBQ can consist of more beyond the rudimentary hot dog and hamburger.
"It's a really fun and cool show that we put together. ... Hopefully, the things we do on the show can give you inspiration to get out there and grill and make some fun food — even if it is just burgers and hot dogs, but dressing it up and making it fun," he explains.
One thing we look forward to seeing him make? A classic recipe he makes at home.
"I make it all the time for my family — it's like a lobster boil," Talde says. "You get these lobster bakes and lobster boils at places, and it's like steamed lobster with steamed clams and butter and lemon. ... And we're like, 'Is there nothing else with this? What about the liquid this was cooked in? Because that's gotta be good.'"
Article continues below advertisement
He says the recipe takes the juice from the seafood and adds other tasty touches like dashi, sausage, XO sauce, butter, and chiles.
"That's how I cook at home. I wanted it to be really authentic," he tells us. "That's what I make when my relatives come over in the summertime. We're elbow deep in lobster shells and clamshells. I love it. It's my jam."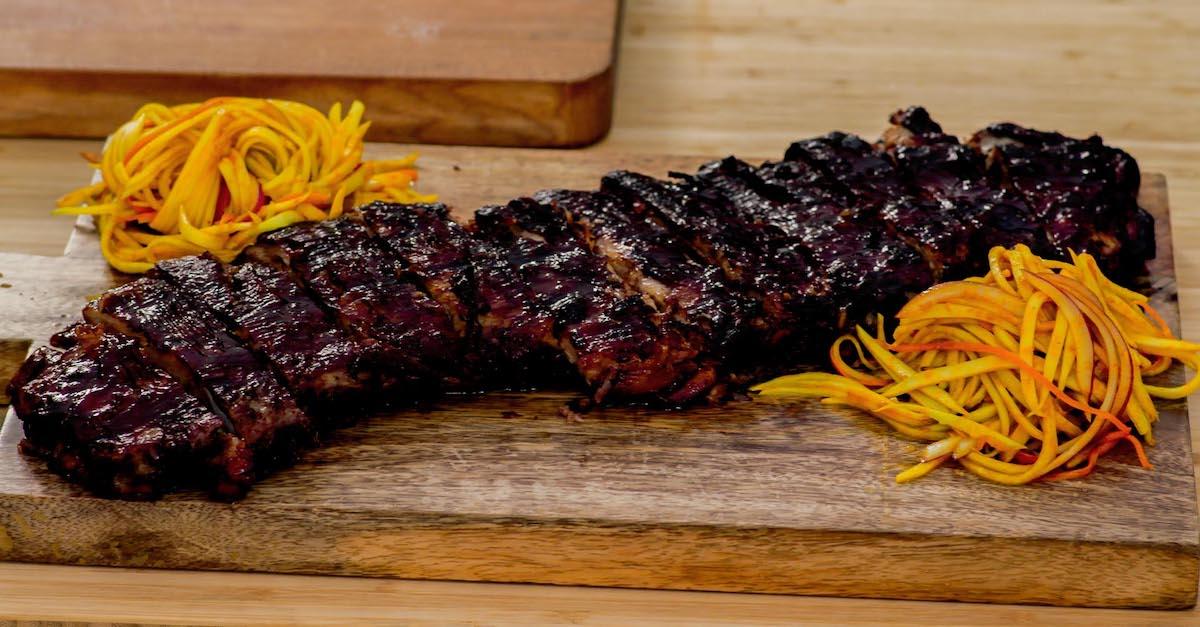 We can't wait to see Dale make his seafood feast as well as the other grilled masterpieces in the upcoming series.
Catch the premiere of All Up In My Grill on Wednesday, June 30 at 7 p.m. on Tastemade.