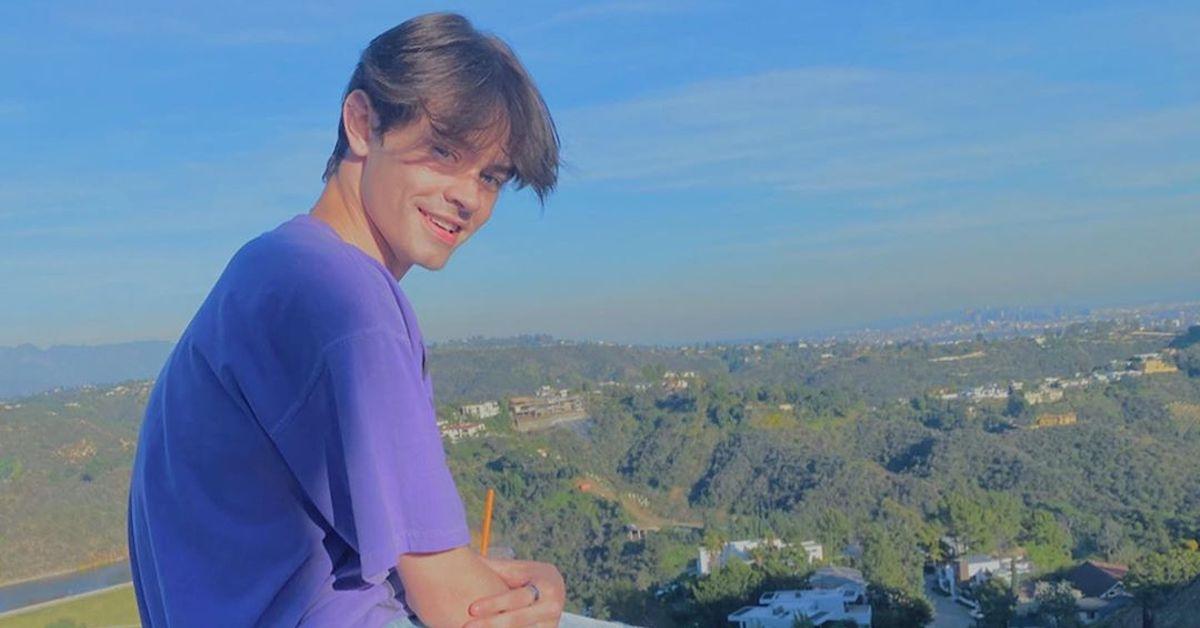 Anthony Reeves Is Selling His Signed MAGA Hat and Donating the Proceeds to Charity
What's the deal with Anthony Reeves' hat? The TikTok star faced some backlash after a MAGA hat was spotted in his room, and he's now selling it.
With more than nine million followers on TikTok, a coveted spot in the Sway House, and as one half of a top TikTok power couple, Anthony Reeves has a lot of influence online.
The 18-year-old began his @LuvAnthony TikTok account in 2019, and he soon got a lot of attention online. By the end of that year, he was an official member of Sway House, and he began dating Avani Gregg (who has more than 22 million followers) in March of 2020.
Article continues below advertisement
As one of TikTok's top content creators, Anthony has a hoard of diehard teen fans. When one noticed that there was a "Make America Great Again" (MAGA) hat in the background of a video he made with Avani, Anthony soon began to receive a lot of buzz.
What's going on with Anthony Reeves' hat? Details on how he and Avani defended themselves against negative comments, and what he intends on doing with the proceeds from the sale of the hat.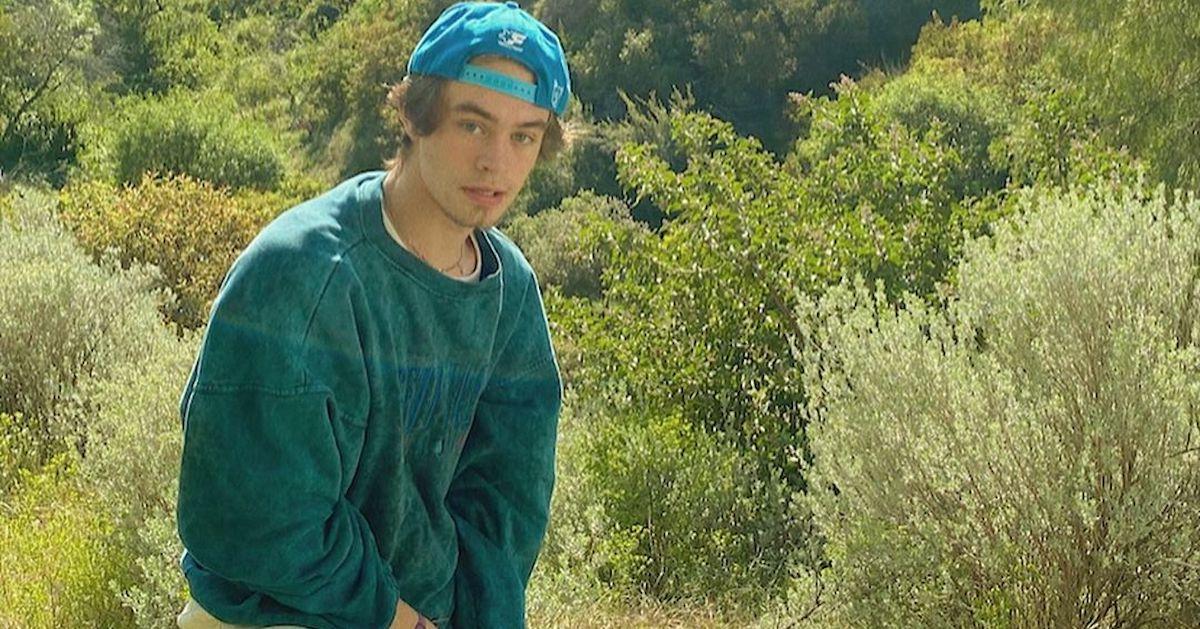 Article continues below advertisement
What's going on with Anthony Reeves' hat?
In a TikTok video that has since been deleted, user @Ronnielukyanov created a duet with a video of Avani and Anthony, and he zoomed in on a red hat that was in the corner of Anthony's bedroom.
Both Avani's original video and the duet from @Ronnielukyanov have since been deleted, but a screen recording of the interaction was posted on the Instagram account @TikTokRoom on July 14.
Article continues below advertisement
Avani and Anthony received hate online for inadvertently featuring the hat in their video, and the two soon began to defend themselves online. Anthony claimed that he had been sent the hat, and he then joked about wanting to sell it for a profit.
"I'm not gonna get canceled for that damn hat. the only reason i have that hat is because i got it as a 'gift'. Only reason I accepted it is cause the hat is worth 3k and ya boy is trying to make a bag," he tweeted on July 14.
He then stated that he never wore the hat, and that it was in his room because it was in a pile of hats that he intended on selling.
Article continues below advertisement
"There's a reason why I never wore and it's also sitting behind OTHER HATS IM SELLING. Y'all can cancel me for this but fr [for real] it's a free 3k."
When his Twitter followers questioned why the hat could sell for a few thousand dollars, Anthony revealed that it was signed by President Trump himself.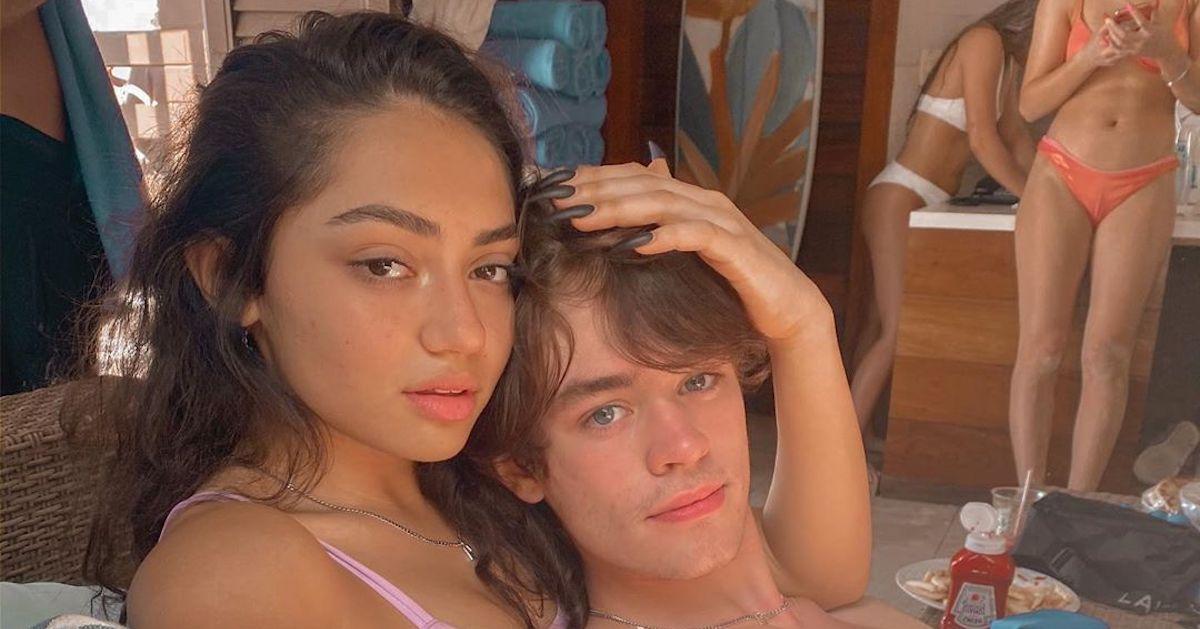 Article continues below advertisement
"It's signed that's why it's worth that much," he wrote in a follow-up tweet.
He then posted a poll on Twitter about whether or not he should sell the hat for a profit. Nearly 40,000 people voted, and Anthony later placed the hat up for sale on eBay.
When one user asked Anthony to consider donating the proceeds from the sale of the hat to charity, Anthony confirmed that he would divide the profit into three parts.
"1k to two different BLM charities and another 1k to the Yemen Crisis," he stated about his plan.
He has not discussed whether the hat has been sold or not.
Article continues below advertisement
Avani Gregg also defended herself and Anthony.
Like her famous beau, Avani also took to both her Instagram comments and her Twitter page to discuss the hat's presence in Anthony's bedroom.
"First off, not my room and second, he got that as a gift, so did a bunch of other boys and instead of burning it like I wanted, he's gonna sell it since it's worth $3k and profit off a dumb Trump supporter. Once again, I do not support Trump PLS STOP," she wrote on Instagram.
Article continues below advertisement
"He's boutta make a bag off a dumba--. Pls stop trying to make me look like a supporter an orange [sic]. I'm so done with y'all reaching. I AM NOT A TRUMP SUPPORTER ASK ANYONE," Avani wrote in a tweet alongside a screenshot of her Instagram comment.
"Yes he still has it CAUSE HE JUST GOT IT and just finished moving into his new place. Thank you," she followed up.
Avani later discussed her frustration with the ordeal.
"YALL MAKE ME WANNA RIP MY HEAD OFF AND PUT IT IN A BLENDER," she posted in another tweet.
"Yeah no I'm not apologizing for y'all making stuff up in ur head and then believing it <3 I'll apologize when i need to for things that actually happen. Have a nice day," she continued.
Article continues below advertisement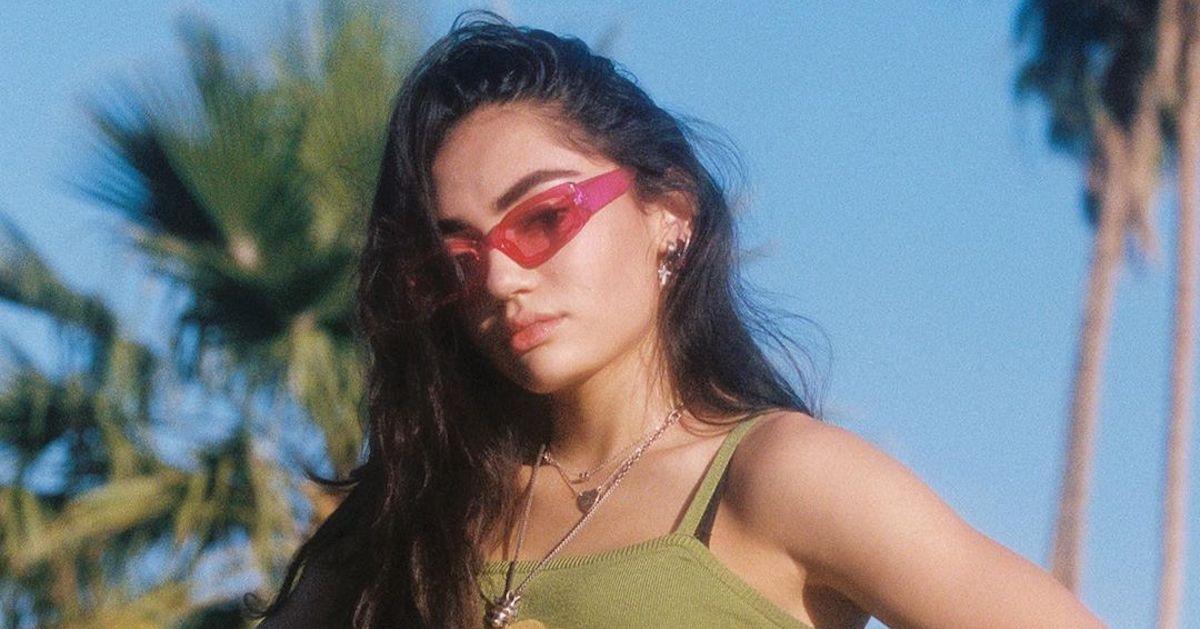 Her final thought on the matter was about Anthony's decision to sell the hat.
"Also the hat is signed, that's why it's 3k yes a dumb white supremacist will pay 3k for a hat signed by their 'leader,'" she tweeted.
The two have not publicly commented on the matter again, and they've both since gone back to tweeting about other issues.