Who Is Antonio Banderas Dating? His Girlfriend Low-Key Saved His Life
Antonio Banderas has been with Hollywood royalty, but who is he dating now? Meet the gorgeous financier who once saved the actor's life.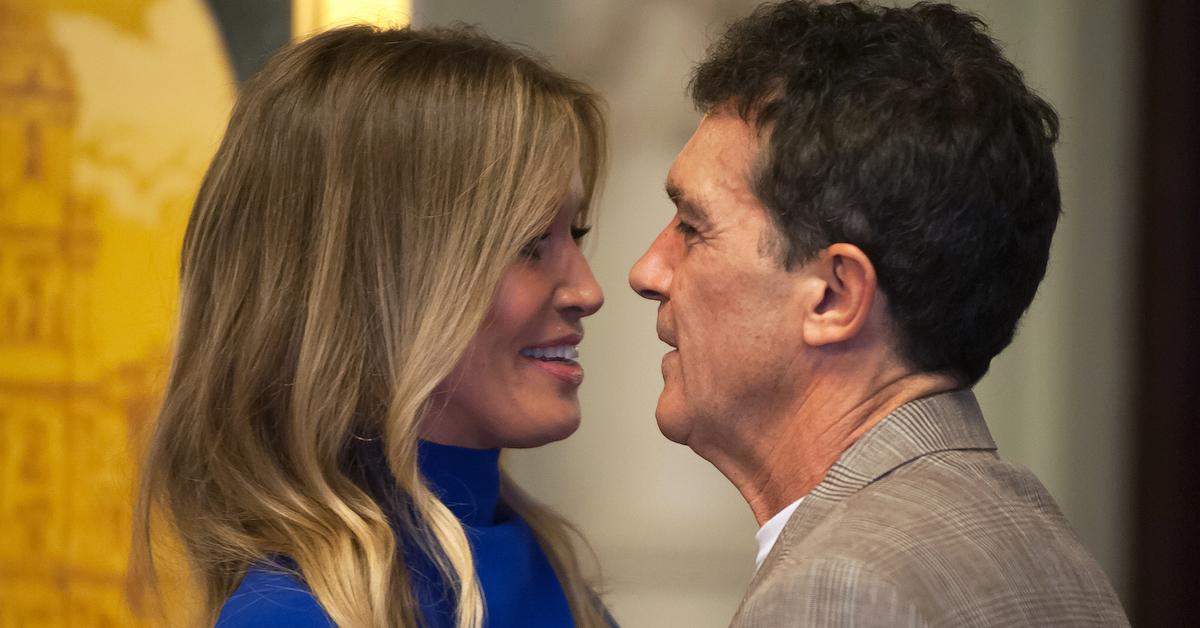 Antonio Banderas is making the red carpet rounds for his role as director Salvador Mallo in Pedro Almodóvar's semi-autobiographical new film, Pain and Glory, but many are wondering who his beautiful blonde date this awards season is.
Article continues below advertisement
While Antonio has been in a relationship for almost five years now, many of his fans are curious about who the stunning woman in his life is. Keep reading for everything you need to know about the woman Antonio Banderas is dating.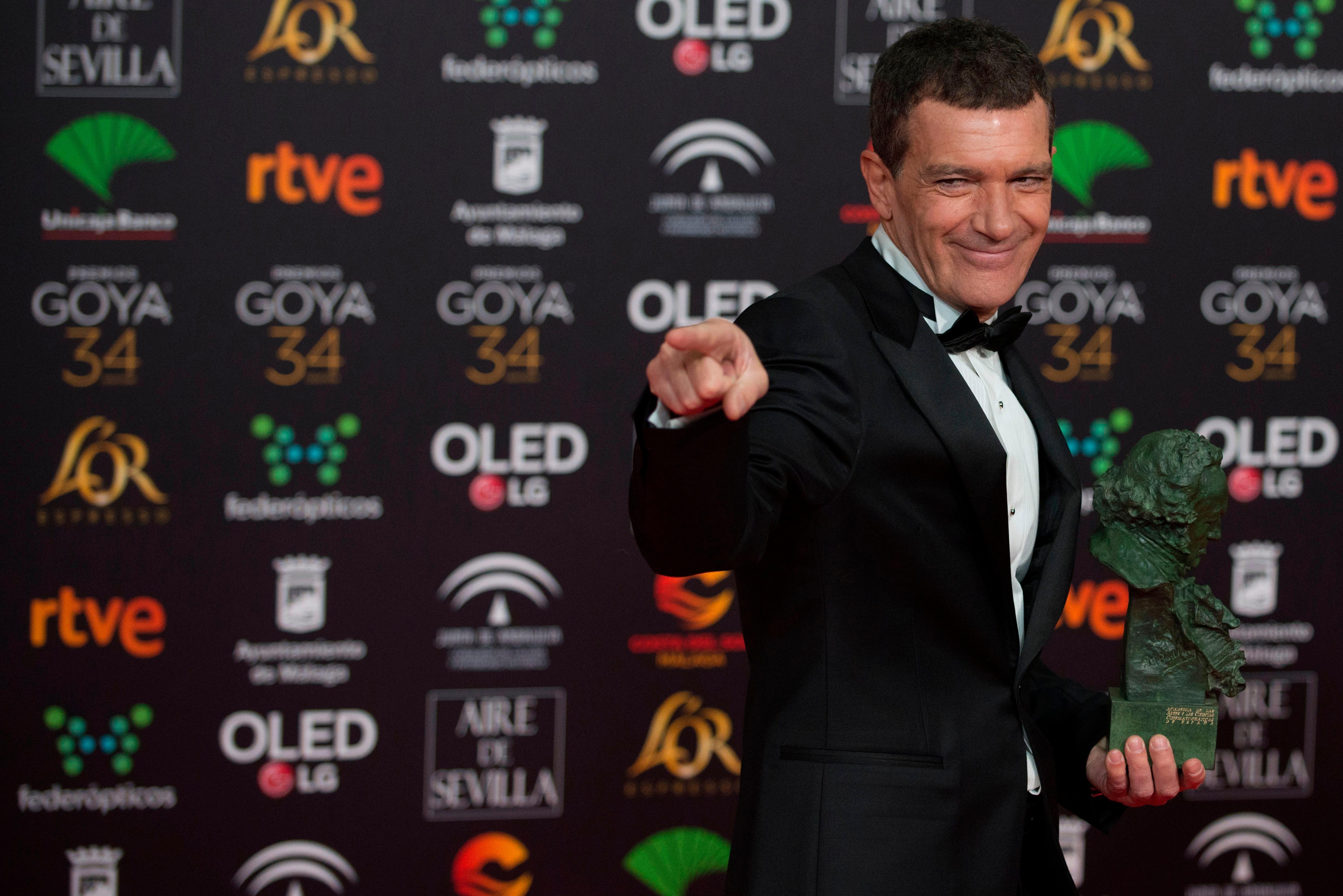 Article continues below advertisement
So, who is Antonio Banderas dating now?
These days, the Desperado actor is dating Nicole Kimpel. They have been a couple for about five years now, and they first got together following Antonio's split from his then-wife, Melanie Griffith.
Although Antonio and Melanie were married for 18 years, the actors' split was amicable and he says he still considers the Working Girl star "family." The two share a daughter, Stella Banderas, and Antonio keeps a very close relationship with Melanie's kids from other marriages, Dakota and Alexander, as well.
Article continues below advertisement
Just a brief aside about how close the family actually are, Dakota (as in Fifty Shades' Dakota Johnson, Melanie's daughter from her previous marriage to Don Johnson) has known Antonio since she was four and still calls him "Paponio," an adorable portmanteau of papa and Antonio.
While the couple split in 2015, the whole family still gets together for the holidays and communicates often.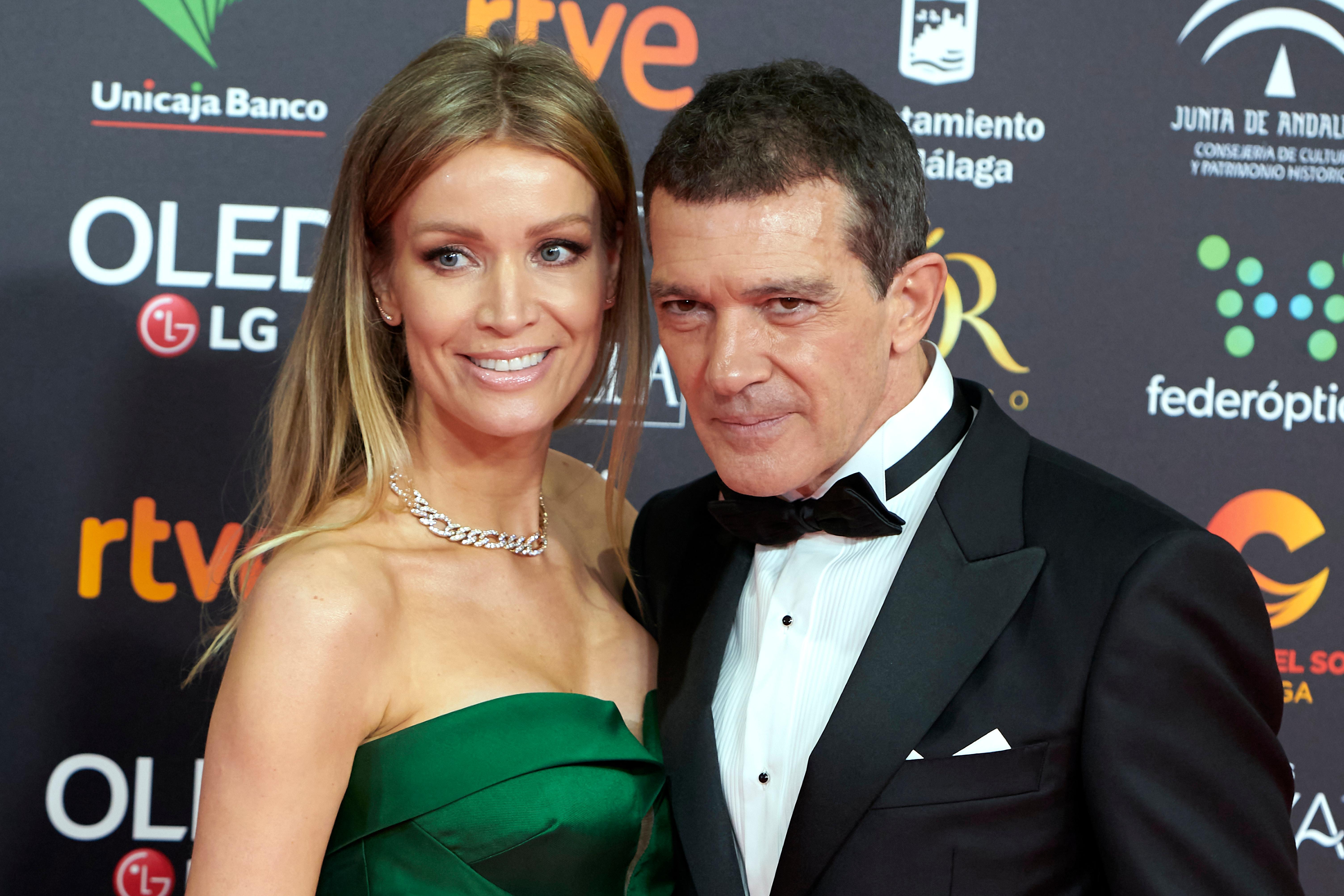 Article continues below advertisement
But these days, Antonio is also inseparable from his new girlfriend Nicole, and the two frequently post about each other on social media — follow Nicole on Instagram, here. And while theres a 20-year age gap between the couple, Nicole is an accomplished woman in her own right and can certainly hold her own next to the Oscar nominated actor.
Nicole Kimpel is a multi-lingual financier.
Nicole is a Dutch native who now lives in London, and speaks five languages. Clearly, she has both brains and beauty!
Unlike the actor's ex-wife Melanie, who was basically Hollywood royalty and very enmeshed in his industry, Nicole worked in finance as an investment banker before starting her own business with her sister Barbara.
Article continues below advertisement
"She is shy and doesn't have anything to do with my work, which is no bad thing," Antonio said back in 2014, when he and his new love were still "in the process of getting to know each other."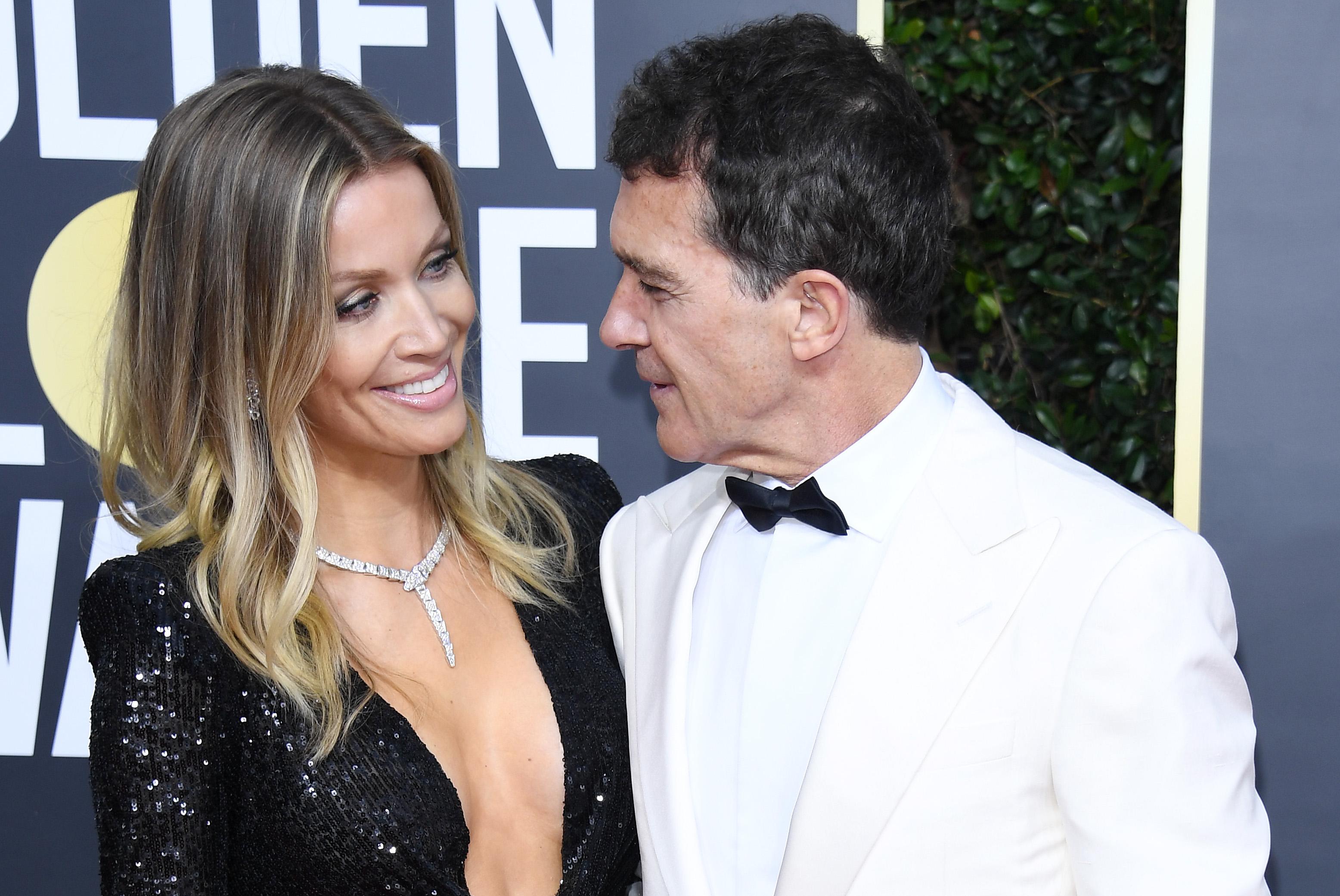 Article continues below advertisement
No big deal, but Antonio's girlfriend also saved his life.
During an interview with Jimmy Kimmel, Antonio opened up about a scary moment in his life: when he had a heart attack and his girlfriend saved him. He explained to Jimmy how the night before he had the attack, Nicole had a headache, and had gone to the store to buy some aspirin.
As she was paying, she dropped the aspirin accidentally, but in what could be described as a stroke of divine intervention, the cashier noticed immediately and Nicole brought the pills home.
Article continues below advertisement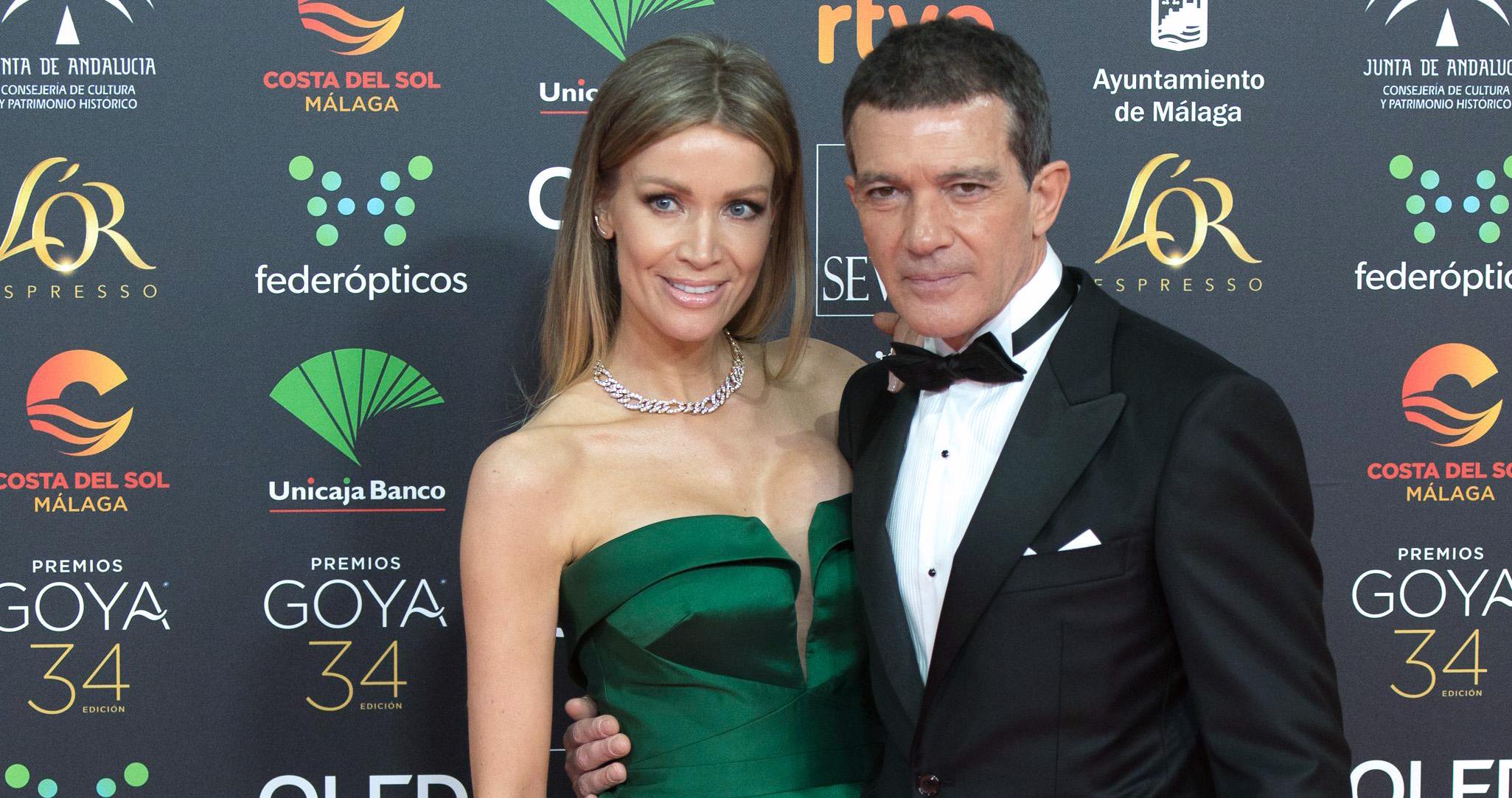 "The next morning," Antonio recalls, "when I started having the symptoms and I clearly knew what was going on, she put one of those aspirins inside of my tongue and that saved my life."
Article continues below advertisement
Since his health scare, the 59-year-old has been giving a lot more time and attention to the things that matter to him, like his loved ones and his career.
We wish Antonio and Nicole the very best in their lives together and hope that the actor nabs a well-deserved Oscar for his role in Pain and Glory.
The Academy Awards are streaming this Sunday on ABC at 8 p.m.