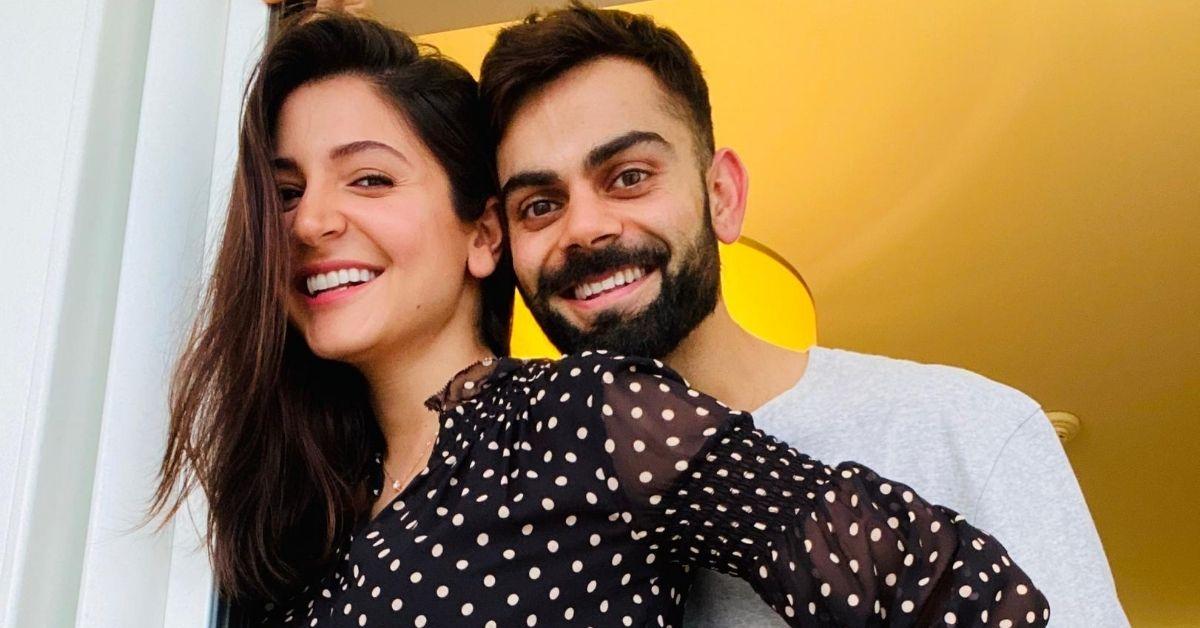 Anushka Sharma and Virat Kohli Are Expecting Their First Child
Actress Anushka Sharma and cricket player Virat Kohli announced on social media that they were expecting a baby. When is Anushka's due date?
Happiest of vibes are in order for actress Anushka Sharma and her husband, cricket player Virat Kohli. The two shared the good news that they are expecting. Anushka is pregnant with the couple's first child and their fans are so excited for them. We've got all the details available so far, including Anushka Sharma's due date.
Article continues below advertisement
What is Anushka Sharma's due date?
Both Anushka and Virat took to their social media profiles to share the news that they're expecting their first child together. Sharing an adorable photo of the two of them, in the picture there's a glimpse of Anushka's growing bump, accentuated in the black and fitted dress with white polka dots.
It's hard to ignore the beautiful smile on both of their faces as they share their happy news with their fan base. Messages of congratulations flooded in with people sharing in the excitement to the news. Anushka received nearly 5 million likes on her photo within hours and there were over 103,000 comments. Virat, who shared the same message and photo on his Instagram profile, received close to 10 million likes and more than 278,000 comments.
Article continues below advertisement
Anushka and Virat shared that they're expecting their baby to be born in January 2021. That would put Anushka approximately in her second trimester — around 20 weeks pregnant — at the time of the announcement which read, "And then, we were three! Arriving Jan 2021."
At the time of their announcement, the couple didn't share if they knew the sex of the baby.
Article continues below advertisement
When did Anushka and Virat marry?
Bollywood actress Anushka married her cricket player partner, Virat, on Dec. 11, 2017, during a secret ceremony in Italy. They are considered royalty to their fans, both being high profile in their perspective jobs. According to CricketTimes, the pair had to use "fake email ids and names to plan their wedding," so that the secret wouldn't be blown.
Article continues below advertisement
The two are clearly in love and Virat says that even though they never formally got engaged, their wedding and relationship has been so good for him. He called himself "self-centered" before he met Anushka adding, "I say that because when she came into my life, everything negative in me changed for good. I have always mentioned that before I met her I was very self-centered. Very focused on what I like to do, what I need to do. Having my comfort zone was a big thing."
He continued, "When you meet a person that you love, you want to do things for the other person. You have to open up. And the constant conversations we always had was — it is not always thinking about yourself, it is about companionship." Adding, "And that is something she taught me when she came into my life ... My life completely changed because I started looking at her and what can I do for her."
Congratulations to the growing family!