Rep. Alexandria Ocasio-Cortez Credits Her Parents for Her Strong Voice
Rep. Ocasio-Cortez credits her parents for raising her as a strong woman and to never accept abuse. So — who are Alexandria Ocasio-Cortez's parents?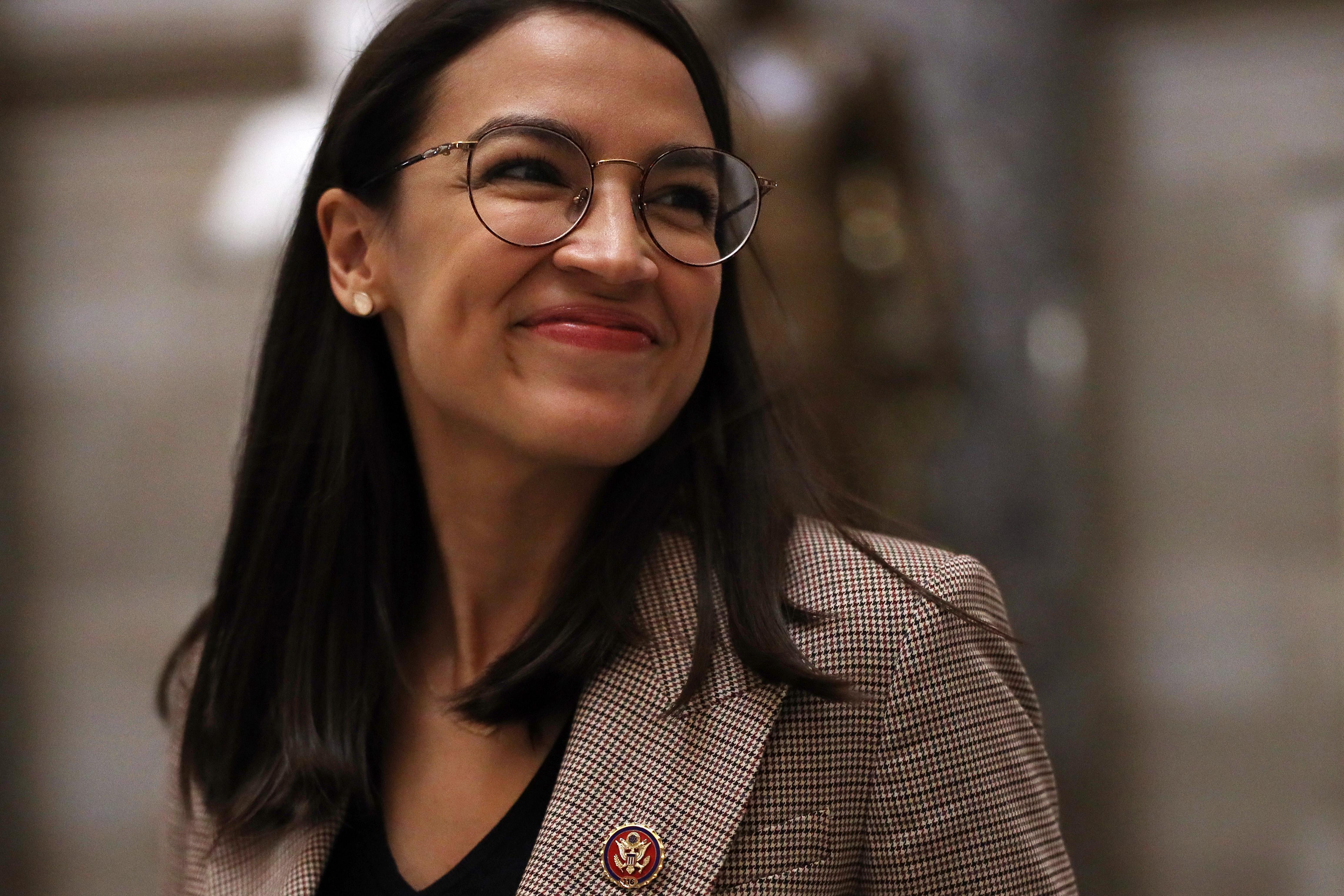 Representative Alexandria Ocasio-Cortez aka "AOC" is no stranger to speaking her mind and standing up for herself (and others). She once again had the floor in the House of Representatives and condemned Republican Representative Ted Yoho for his sexist attack on her in front of the U.S. Capitol Building over comments she had made connecting crime rates to economic marginalization.
Article continues below advertisement
After he told Alexandria that she was "disgusting" and "freaking out of her mind," she then responded that he was being "rude." As Representative Yoho walked away from her, within earshot of a reporter from the Hill, he then called her a "f--king b---h."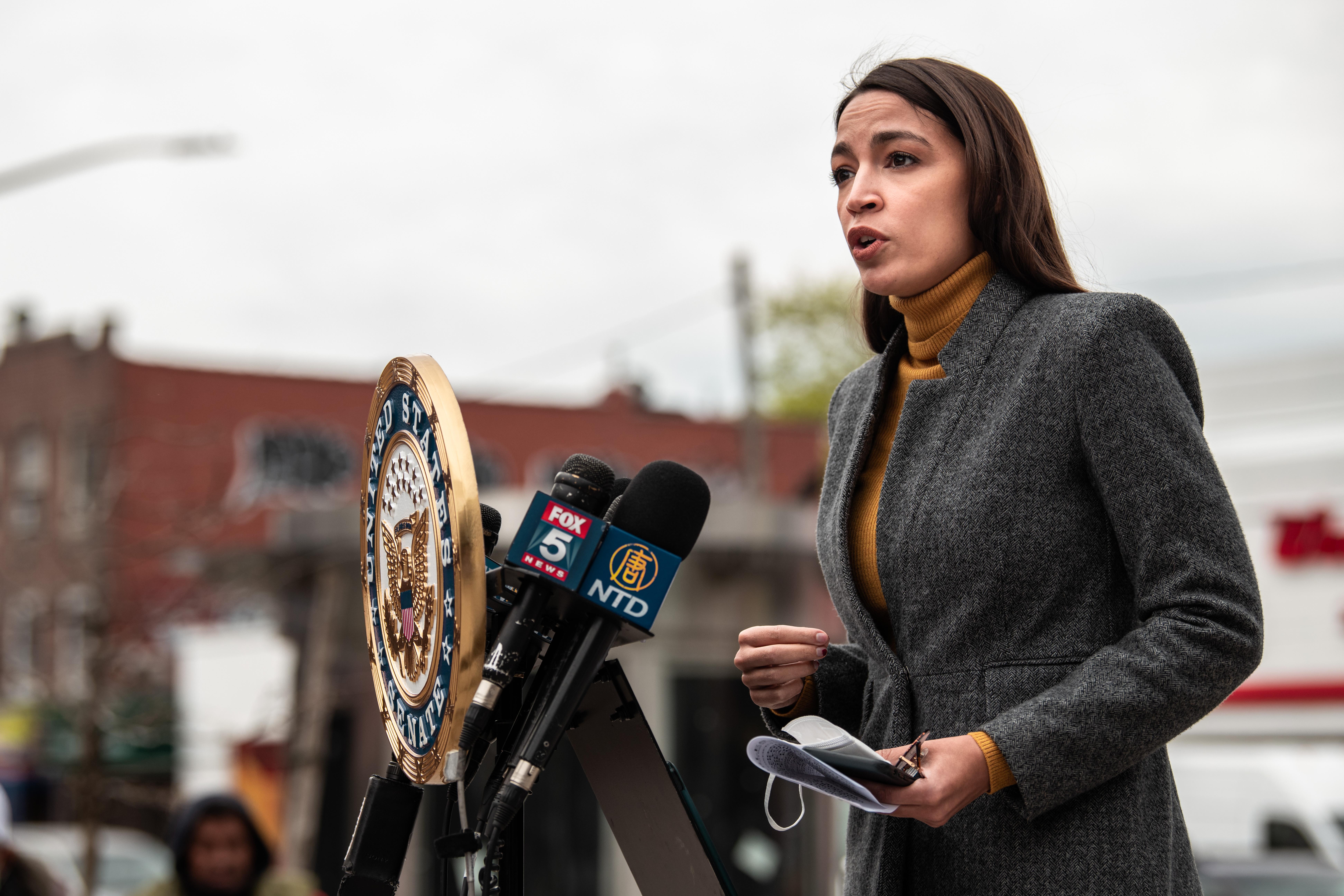 Article continues below advertisement
"I am two years younger than Mr. Yoho's youngest daughter," said Rep. Ocasio-Cortez. "I am someone's daughter, too. My father, thankfully, is not alive to see how Mr. Yoho treated his daughter... I am here because I have to show my parents that I am their daughter and that they did not raise me to accept abuse from men."
Rep. Ocasio-Cortez credits her parents for raising her as a strong woman. So, who are Alexandria Ocasio-Cortez's parents?
Alexandria Ocasio-Cortez's father, Sergio Ocasio, died in 2008.
Sergio Ocasio was born and raised in New York City and met Blanca Ocasio-Cortez, Alexandria's mother, while visiting Puerto Rico as a young man.
Article continues below advertisement
In an Instagram post honoring her mother, Alexandria Ocasio Cortez wrote, "She [Blanca] met my father, a Bronx boy visiting isla family, at a young age. They married + moved to NYC – she didn't even speak English. My parents started from scratch: new languages, new life, new everything. Then came me, and they moved to start over again so I could have an education."
Article continues below advertisement
Sergio Ocasio also founded a company called Kirschenbaum Ocasio-Roman Pc. The company, now closed, specialized in building and land inspection services, and also provided landscape contractors and lawn maintenance, architectural services, and engineering services. When Alexandria was 19 years old, a sophomore at Boston University, Sergio died of cancer.
Alexandria credits her mother, Blanca, for all her success.
After being sworn into Congress, Alexandria Ocasio-Cortez took to her Instagram and thanked everyone who had sacrificed to make her journey to Congress possible. Mainly, she thanked her mother, Blanca, writing, "Mami mopped floors, drove school buses, + answered phones. She did whatever she needed to do, for me."
Article continues below advertisement
When Alexandria was a young girl, her family left The Bronx to move to Yorktown Heights — an area with good public schools. Alexandria says that her family was the "underclass" in the new neighborhood. She also says that Blanca pitched in, working as a house cleaner to help support the family. Over the years, she says, her mom also drove a school bus and answered phones, doing whatever she could to help provide for the family.
Article continues below advertisement
"The thing that people don't realize is that wherever there is affluence, there's an underclass. There's a service class. And that's what I grew up in, scrubbing toilets with my mom," Alexandria told Bon Appetit.
She also reminisced about how friendly her mom has always been, mentioning how they used to make friends with Dunkin Donuts employees and invite people over for special Thanksgiving dinners where pernil — Puerto Rican style roast pork shoulder — was served alongside the turkey.
Article continues below advertisement
Blanca held the Bible for Alexandria when she was sworn into Congress.
"As I raised my hand for the oath, my mother held the holy book & looked into [Nancy Pelosi]'s eyes. Afterwards, the Speaker said to her "you must be so proud," and my mother began to cry," Alexandria wrote on her Instagram.
Blanca holding the Bible for her daughter's swear-in seemed only appropriate as her mother mentioned that raising Alexandria was always an adventure because she has always been this passionate.
"She would engage in political discussions passionately." Blanca told the New York Times, "There was nobody who could shut her up. I saw the political tendencies since she was very, very young."