Vantage Is the Newest Legend to Join 'Apex Legends'
Vantage is the newest Legend to join the Apex Games, who was added to 'Apex Legends' in the Season 14 update. Here's a rundown of her abilities.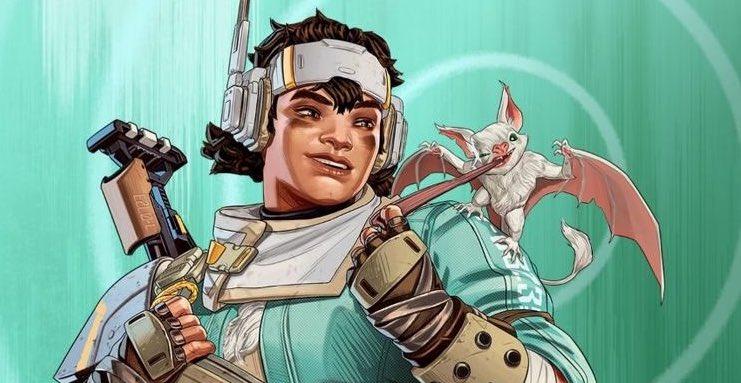 There's another season of Apex Legends underway, and with it comes a new Legend entering the games. Vantage has "been shooting since I was a baby. I was a very dangerous baby." As a sniper, she offers another set of particular skills to help players in their matches. Here's a rundown of all of the abilities Vantage offers and a better look at who she really is.
Article continues below advertisement
Vantage comes to 'Apex Legends' with the Hunted update.
Vantage makes her debut in Apex Legends as part of the release of Season 14. According to her bio, Vantage was born Xiomara "Mara" Contreras on the ice planet Págos. Her mother raised her alone, and by the time she was big enough to hold a sniper rifle, Mara knew she was gifted with guns.
She's joined the Apex Games now in an effort to free her mother from the prison she was sent to after saving Mara's life.
Article continues below advertisement
"When Mara was 18, she discovered the wreck of the G.D.S. Vantage. Against her mother's wishes, Mara snuck in, only to learn that she had been lied to. Her mother hadn't grown up on Págos: she was brought there on the G.D.S. Vantage as a prisoner," Mara's bio reads. "Disturbed by the intrusion, the ship collapsed into a crevasse, trapping a wounded Mara. Her mother only found her after a baby bat Mara had rescued circled the crevasse holding Mara's signature whistle. By the time Xenia got to her daughter, the injuries were too severe for her to treat. To save her daughter's life, Xenia set off the prison ship's SOS beacon, but was imprisoned once more in return."
The baby bat, now named Echo, joins Mara as she dons the moniker Vantage in the Apex Games, hoping to raise awareness to her mother's cause and get her free.
Article continues below advertisement
What are Vantage's abilities?
Being a sniper, Vantage's different abilities are great to use at a distance. Her tactical ability, Echo Relocation, allows you to send Echo the bat to a different spot within your sight and then launch to him, allowing you to travel large distances at a quicker pace.
Spotter's Lens, Vantage's passive ability, allows you to see where your bullets will land when you aim through your eyepiece, offering more precise shots.
Lastly, her ultimate ability, Sniper's Mark, allows you to use the custom sniper rifle Vantage is equipped with to mark your enemies. When those enemies are then shot by you or your teammates, there's an additional damage bonus added.