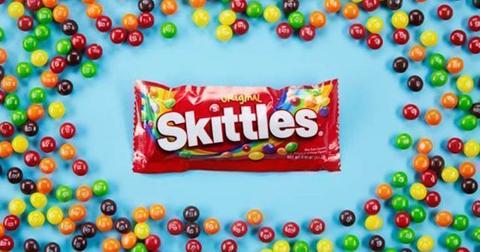 How You Consume Skittles Says A Lot About You, Studies Show
By Lizzy Rosenberg

Updated
Skittles recently unveiled a study that delves into the psychology behind Skittle consumption habits — some people eat each color individually, while others eat them by the handful.
And with that, you may be wondering about the rumor that assumes each candy tastes the same. So, are all Skittles the same flavor? Here's what you should know regarding the candy's flavors, as well as what your Skittle-eating habits say about you. 
First thing's first... let's clear up something important.
Are all Skittles the same flavor?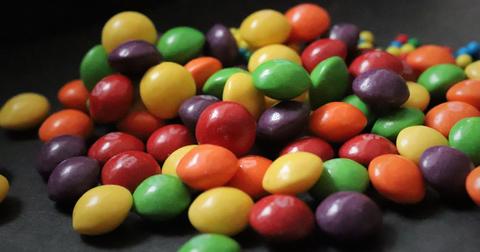 By now, you have most likely heard that earth-shattering rumor, which states that all Skittles taste the same, and your perception of their flavor is entirely based on the color of the Skittle. 
And while that would be an absolutely riveting fact, it's totally wrong. Phew.
I was able to speak with a Skittles representative, who informed me that in a pack of the colorful candies, each individual Skittle "has a unique flavor profile," comparing it to a fingerprint or even a snowflake. 
The representative went on to say that each flavor in every pack of Skittles actually has its own recipe, so no two Skittles ever really taste alike. Crazy, right?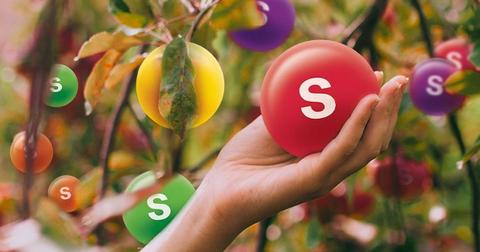 With that, the company has revealed quite a few things, regarding consumer's Skittles consumption habits. 
The candy brand conducted a highly confidential survey, which delved into Skittle flavor preferences, behaviors and interests. And as a result, they learned everyone's Skittle consumption says a lot about them. 
Check out the video, below, for a little information on their findings, and make sure to take notes... it's fascinating stuff, really.
It turns out that your favorite Skittle color says a lot about you.
According to the brand, Red Skittles fans identify as "hopeless romantics"... too cute!
Green Skittles fans, on the other hand, are 50% more likely to have been ghosted by someone else when single. Sorry guys!
Purple Skittle fans are introverts, so give them space as needed.
Yellow Skittles fans, the anomaly of Skittle consumers, are more likely to leave their read receipts on... tsk tsk!
Orange Skittles fans are often fans of local sports teams... go Mets!
... And so do your consumption habits.
According to the brand, those who prefer eating Skittles one-at-a-time are more likely to binge-watch T.V. shows, have meticulous ways of doing things, and hang their toilet paper in the "over position." Also, those who take more than one day to eat their way through a bag are more likely to make their bed in the morning.
Those who prefer eating them by the handful (yikes!), on the other hand, are more likely someone to leave a party without saying goodbye.
Forget personality tests, tarot cards, and horoscopes... this is all we need from now on.