Edge and Christian Are One of the WWE's Most Popular "Brother" Tag Teams
Edge and Christian are both Canadian, both have long hair, and are one of the WWE's most recognizable "brother" tag teams, but are they related IRL?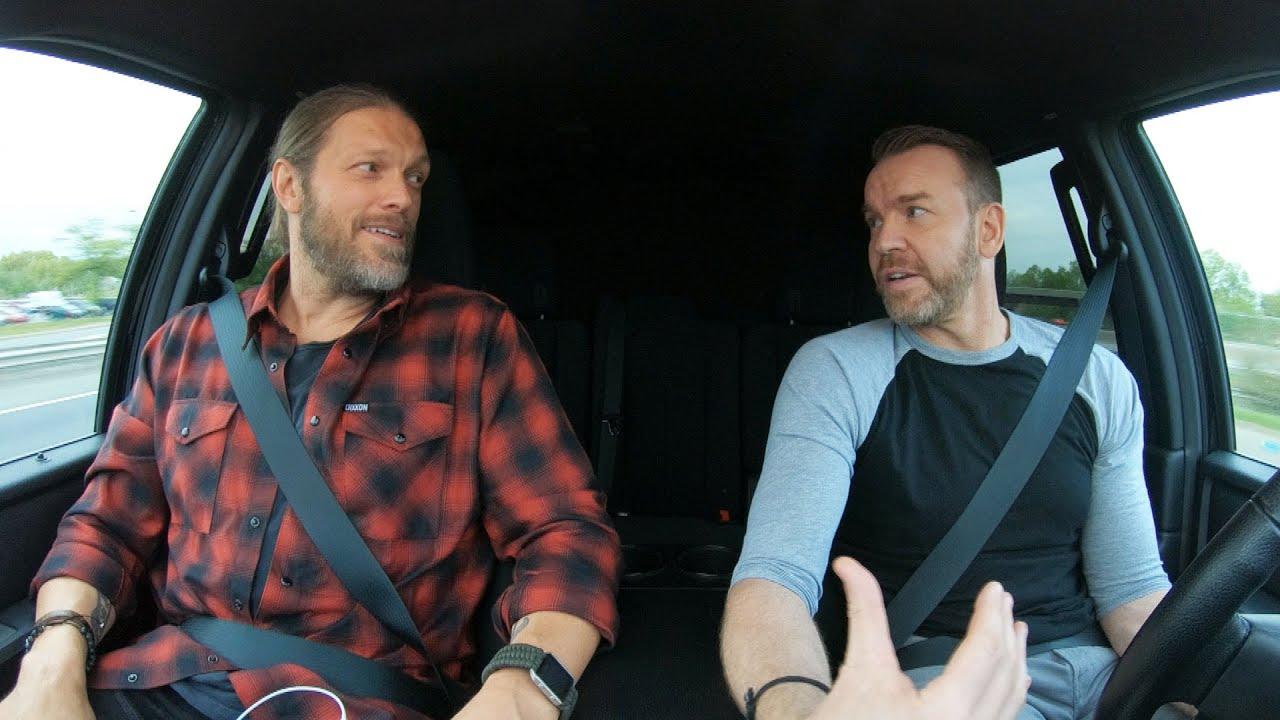 Edge and Christian are some of the WWE's most recognizable Superstars and are huge fan-favorites, which is no easy task considering the "era" that they made their bones in. I'm talking about the "Attitude" days when guys like The Rock, Stone Cold Steve Austin, Kurt Angle, and Mankind were all the rage. If you were able to make a name for yourself in that absolute shark tank of talent, then you've got some serious skills.
One thing fans always wondered about them is if they're really brothers.
Article continues below advertisement
The WWE and professional wrestling as a whole has had its fair share of brother tag-team duos. The Harris Brothers. The Usos. The Hardy Boyz. The Wild Samoans. The Steiner Brothers; the list goes on and on. And while a lot of these teams consisted of fellas who were actually related, there are also several that played the part of being brothers, like the Dudley Boyz, who, as part of kayfabe, acted as if they were half-siblings.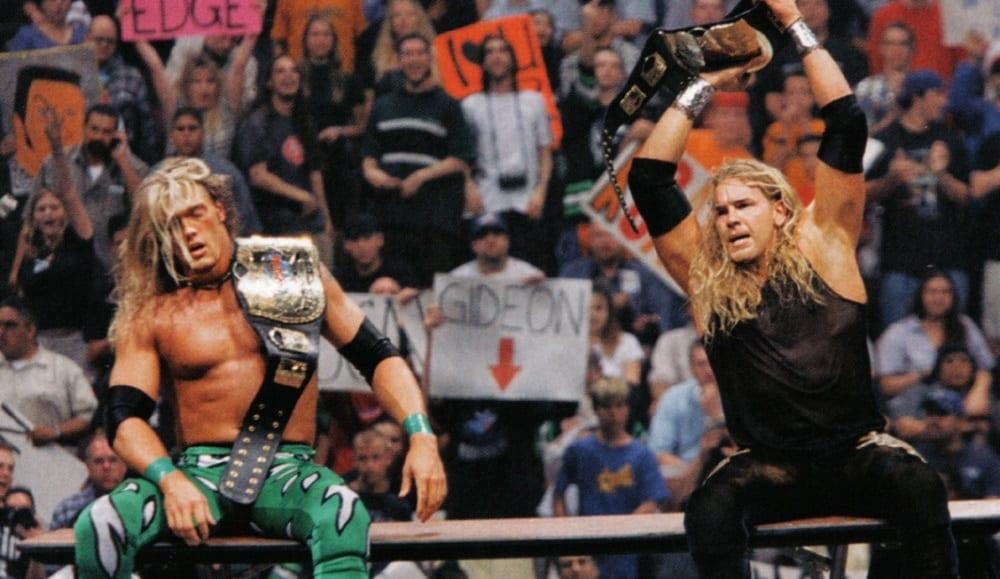 Article continues below advertisement
Are Edge and Christian brothers in real life?
Adam Copeland and William Reso were in-ring brothers as part of their tag-team personas. While they were grinding on the independent circuits, the two were known as the "Suicide Blondes" and played close friends instead of being actually related.
Once they transitioned to the WWE, however, they went with their "Edge" and "Christian" monikers and, as part of their new personas, acted as if they were brothers.
In reality, the two are just very, very good pals.
Are Edge and Christian still friends?
They grew up together and even attended school together and started their professional wrestling careers together. Not only were they an incredible tag team, but even when they stopped wrestling entirely (although Edge has made some appearances in the WWE and seems to be back in business), they continued to work on other projects together.
Article continues below advertisement
Their E&C's Pod of Awesomeness covers a wide variety of topics, but is heavily steeped in pro-wrestling stories, commentary, and in-depth interviews with other stars. They've had a veritable who's who of Superstar talent like Randy Orton, Sheamus, Ron Killings, Maverick, and many more.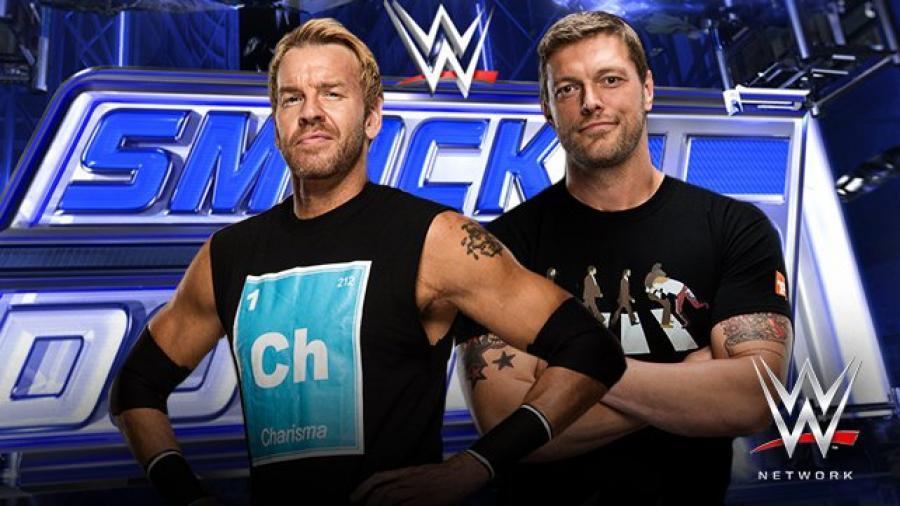 Article continues below advertisement
In an interview featured on Tripod around the time the two were signed, the duo talked about how hard their road to the WWE was. Anyone who's ever worked in the professional wrestling business knows how difficult it can be to make it to the big leagues and this was certainly the case for the two friends.
"From sitting in the backyard saying what we're going to do, like we're going to be tag champs, we're going to the WWF, and now actually doing it, it's pretty cool I think," Christian said.
He continued, "We trained together, grew up together, we went all through school together, roommates in college, the whole thing."
Copeland talked about sticking to his dream, even though he knew those around him probably didn't believe he'd ever make it: "I think everyone behind my back was probably laughing. I think I had a few people who supported me, one of them being my mother."
Article continues below advertisement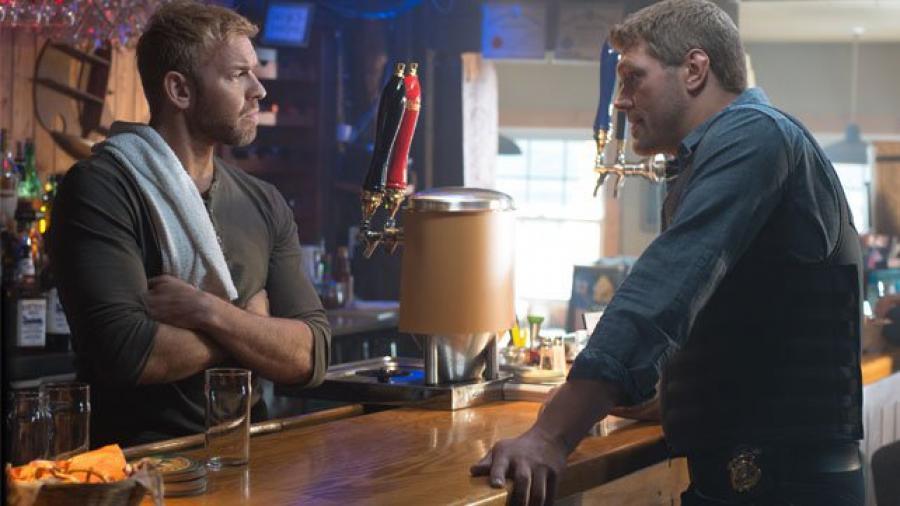 Edge said that even the people he went to high school with who congratulated him on his success when he first entered the WWE weren't always his greatest supporters, "Now when I see people from high school, they come up to me and say 'wow your actually doing it, that's great. But I know they were always doubting me before. I never doubted myself though, that's the important thing."
Article continues below advertisement
They wrestled in "a barn in Tennessee in front of six people and ate a can of tuna a day" in order to make ends meet. They paid more for gas to get to a gig than what they were getting offered to wrestle in the first place. However, those years of grinding ultimately paid off and they're some of the most beloved WWE stars to date.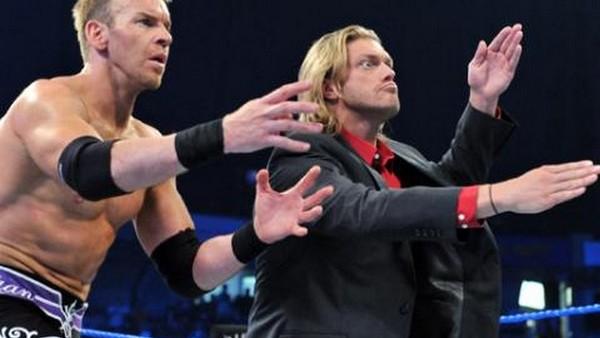 While their tag-team days of crushing it in the ring are probably behind them, Edge and Christian are still big fixtures in the pro-wrestling community.