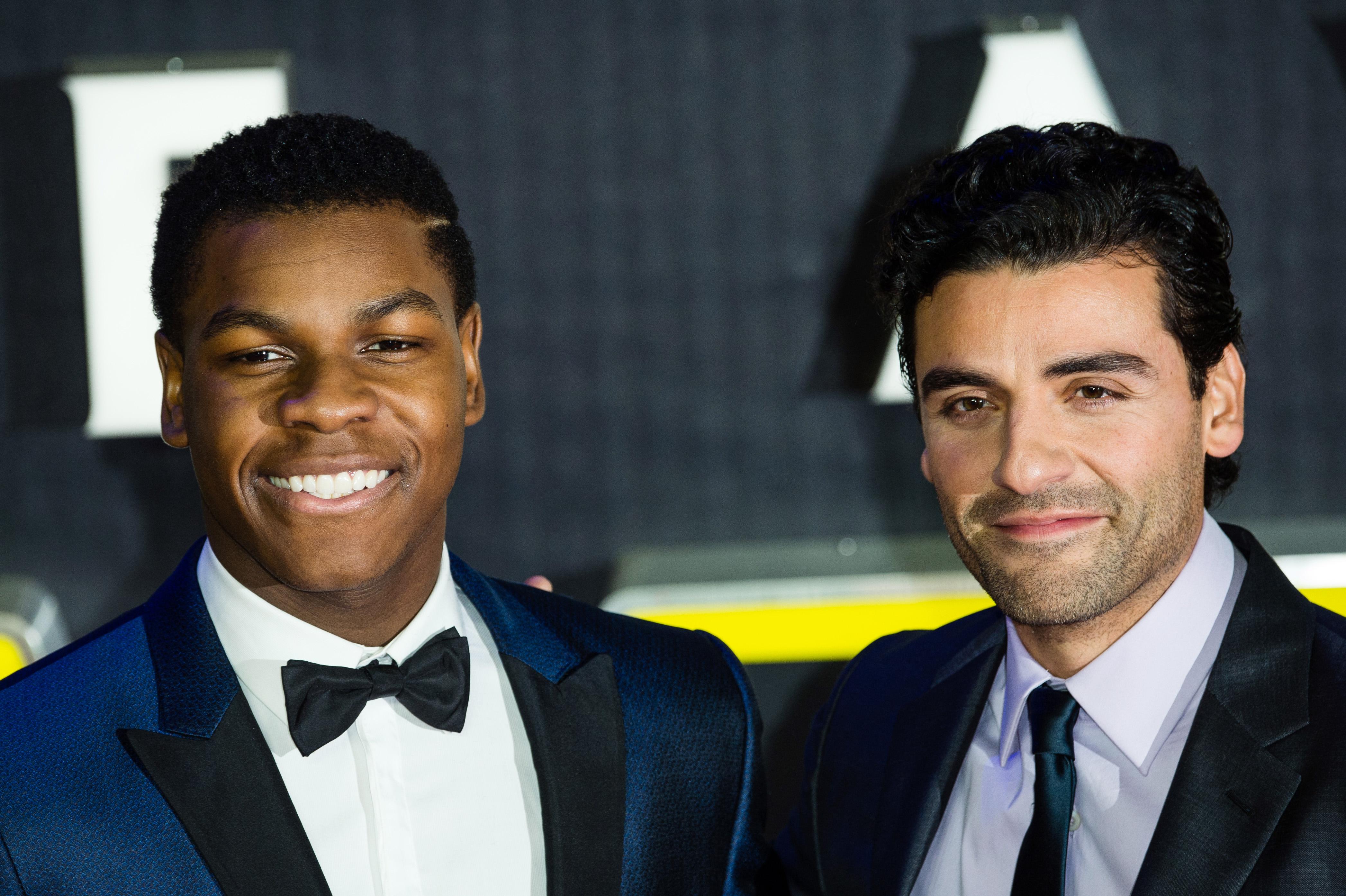 J.J. Abrams Confirmed That Finn and Poe Are Not Together in 'Rise of Skywalker'
Since Star Wars: The Force Awakens, fans have been calling out the chemistry between John Boyega and Oscar Isaac on screen, with many people hoping for a future relationship between their two characters, Finn and Poe, and naming their ship StormPilot. Even the actors themselves have spoken about the characters having a potential relationship in the future.
Article continues below advertisement
But we're sorry to report to all those hoping for a romantic relationship between the Star Wars heroes that director J.J. Abrams has confirmed that Finn and Poe will not be together in Star Wars: The Rise of Skywalker.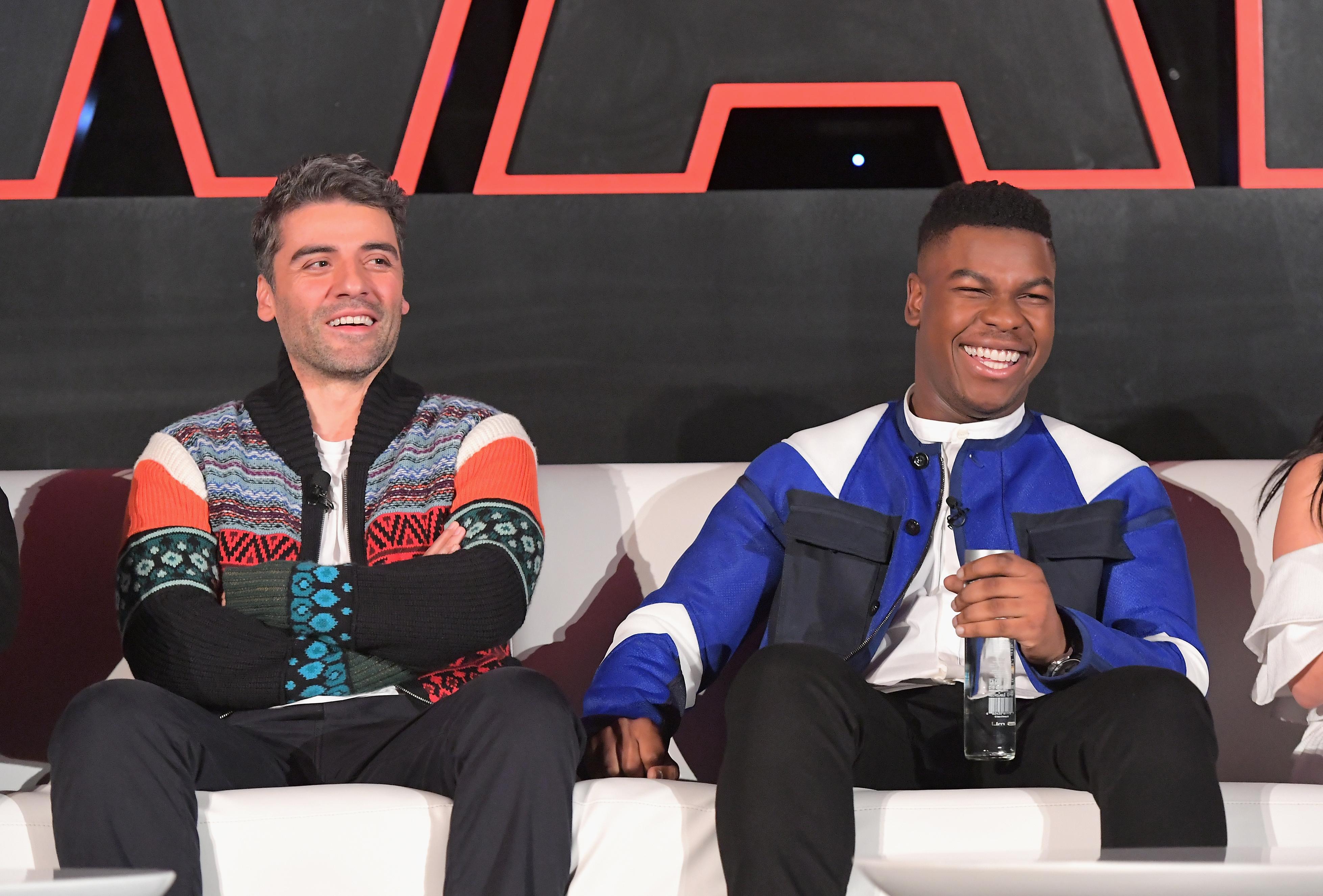 Article continues below advertisement
Are Finn and Poe finally getting together in Rise of Skywalker?
Sadly, this ship is not going to set sail. With Rise of Skywalker being the last in the Skywalker Saga, this film would be the last chance for us to see Finn and Poe get together. But in an interview with Variety, J.J. confirmed that the pilot and the ex-stormtrooper's love is not meant to be, saying that their relationship is deep, but not in a romantic way.
"That relationship to me is a far deeper one than a romantic one," J.J. said. "It is a deep bond that these two have, not just because of the trial by fire in which they met, but also because of their willingness to be as intimate as they are, as afraid as they, as unsure as they are, and still be bold, and still be daring and brave."
Article continues below advertisement
How do Oscar and John feel about the lack of romance?
Both Oscar and John also spoke to Variety about the relationship, both agreeing with J.J. about the deepness of their connection, but also stating that it would remain a friendship only.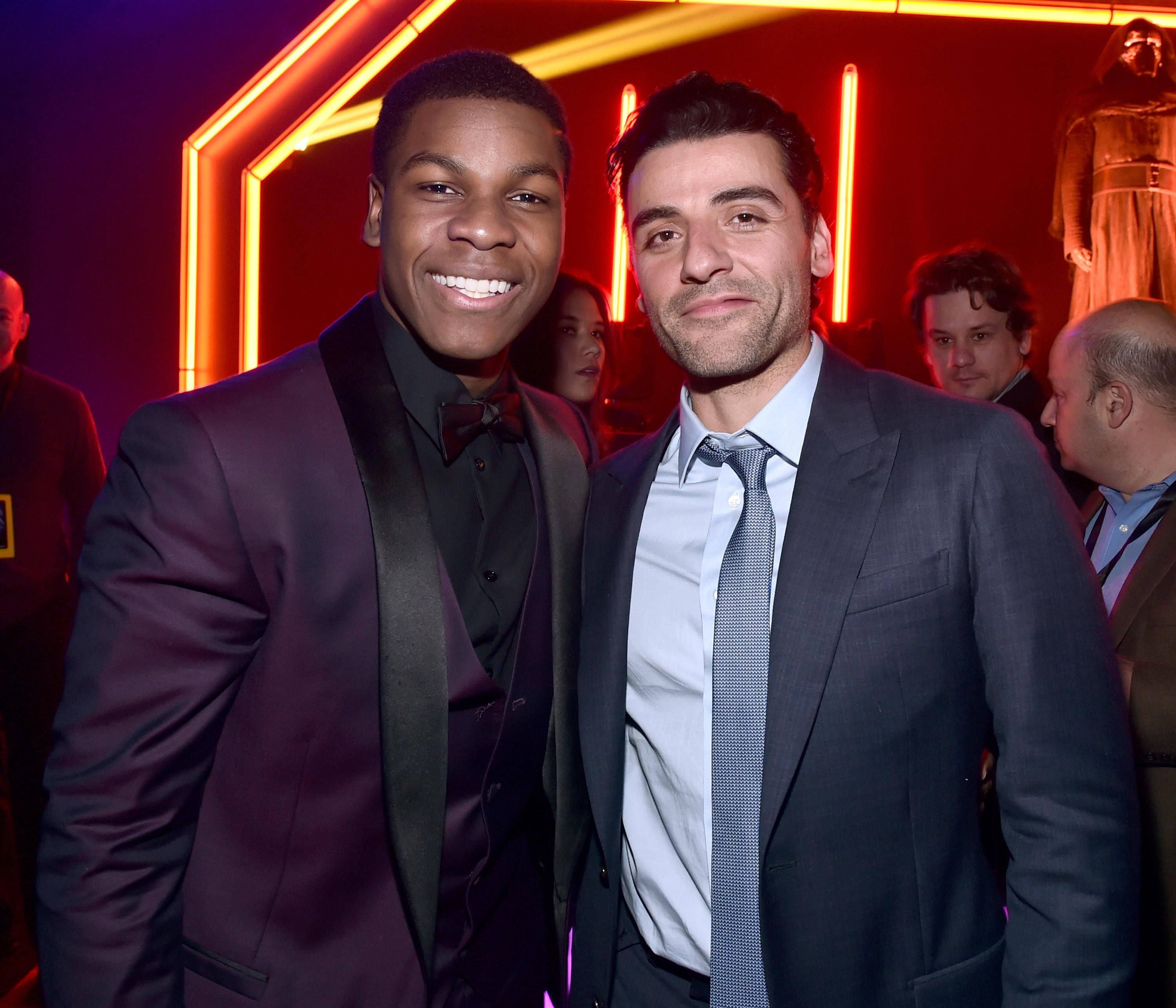 Article continues below advertisement
"They've always had a quite loving and open relationship in which it wouldn't be too weird if it went beyond it," John said. "But at the same time, they are just platonic at the moment."
John's statement backs up what he said to Mashable in 2017 and HuffPost in 2018, when he stated that fans already had their answer about Finn's future relationship, hinting that the kiss with Rose Tico assured their relationship was the endgame. That being said, John has tweeted about StormPilot before, though such tweets may only be jokes.
Article continues below advertisement
Oscar has been a bit more outspoken about his disappointment in StormPilot not happening. To Variety, he said, "Personally, I kind of hoped and wished that maybe that would've been taken further in the other films, but I don't have control. It seemed like a natural progression, but sadly enough it's a time when people are too afraid, I think, of… I don't know what. But if they would've been boyfriends, that would have been fun."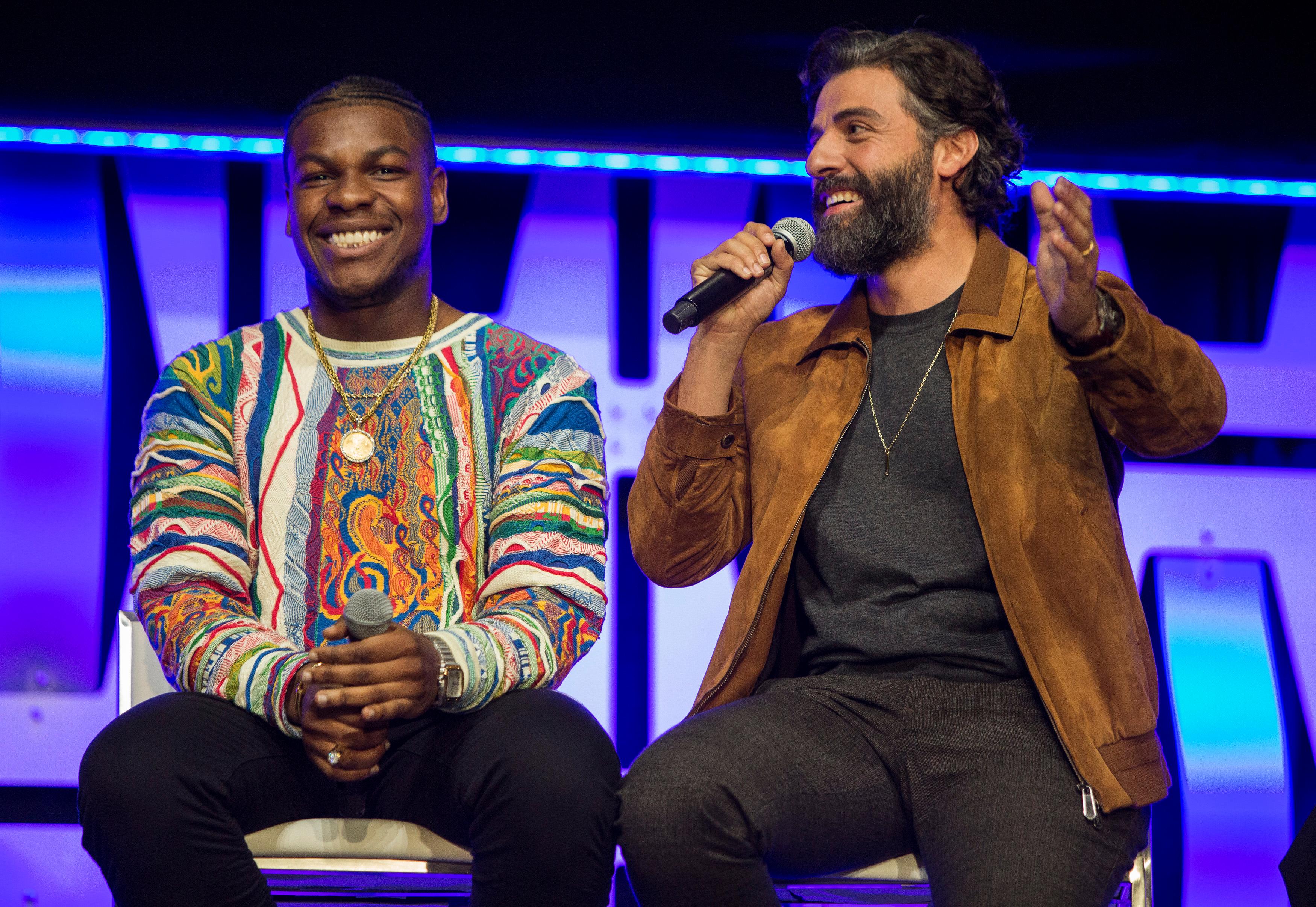 Article continues below advertisement
So is there no LQBTQA+ representation in Rise of Skywalker?
J.J. also told Variety that it was important to him that "people who go to see this movie feel that they're being represented in the film" and he specified that he meant that in particularly "in the case of the LGBTQ community."
But not everyone is very satisfied with that answer. Fans took to Twitter to express anger over J.J.'s claim that they will see representation of LGBTQ characters and suggested that he is simply "queerbaiting" fans who are upset over the loss of their favorite ship.
Article continues below advertisement
This claim harkens back to Star Wars' past representation of the LGBTQ community, including promoting that Lando Calrissian is pansexual and that Admiral Holdo is queer despite never actually saying that they identify as such in the films themselves.
We will all have to wait until Dec. 20 to see if J.J. makes good on his promise.