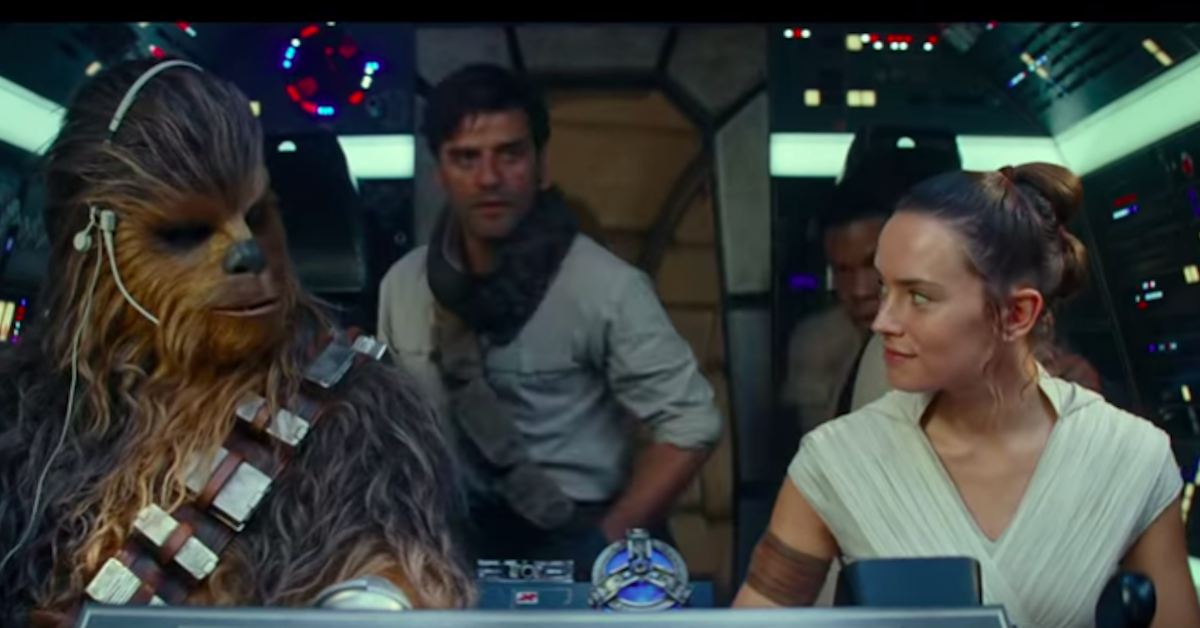 The New 'Star Wars' Trailer Spoils a Lot of the Movie's Plot
By Mustafa Gatollari

Oct. 22 2019, Updated 2:42 p.m. ET
Star Wars fans went absolutely ballistic when the final trailer for The Rise of Skywalker dropped. Mostly because the film series has some of the most die-hard devotees in cinema, but also because the newest taste of what viewers can expect when it finally hits theaters reveals a lot of information about the movie's upcoming plot. When I say a lot, I mean like a lot a lot, almost to the point of spoiling the film if you take a few minutes to really break it down.
Article continues below advertisement
A breakdown of the spoilers in the new Star Wars: Rise of Skywalker trailer:
The trailer opens with Rey running through the jungle with her lightsaber drawn and activated. She appears to be deflecting blasts with the greatest of ease in what looks like a training exercise.
Like the previous trailer of her back-flipping in the desert, this demonstrates how much the young woman has grown as a Jedi master. Rey ain't no one to mess with. 
Not only are we seeing what Rey's become in this trailer, but we're seeing what she was: a scavenger.
Article continues below advertisement