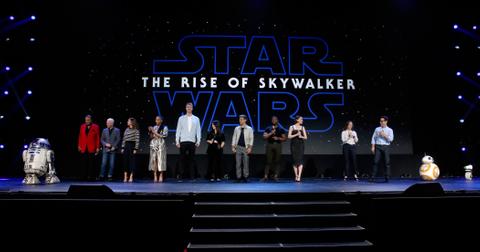 Rian Johnson Says We Probably Won't Find Out Who Rey's Parents Are in 'Rise of the Skywalker'
By Jacqueline Gualtieri

Updated
Whether you loved The Last Jedi or you hated it, you were likely left with one question that the film didn't answer: Who are Rey's parents? Fans who had been developing theories on Rey's parentage since The Force Awakens came out were left disappointed and wondering if we'd ever discover her origin. 
While some people believed that the final film in the Skywalker Saga, The Rise of Skywalker, would answer the question, The Last Jedi director says that the final film isn't undoing anything he did in his movie, including saying that Rey's origin didn't matter.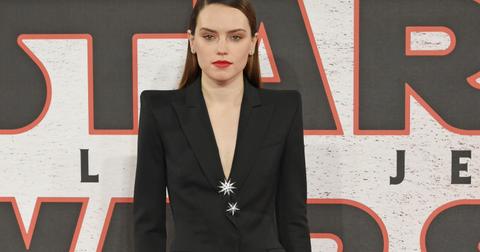 Who are Rey's parents? Rian Johnson says nobodies.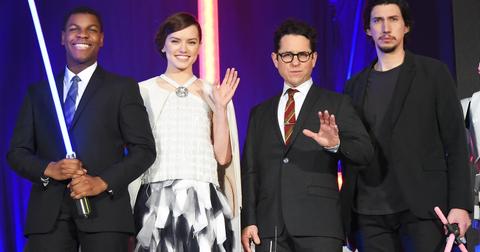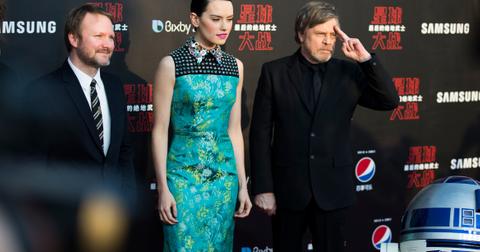 Will we find out in The Rise of Skywalker?
Because J.J. had agreed with Rian on the choices for The Last Jedi, including the choice that Rey's parents not be connected to the characters we already know, Rian says that J.J. will not be changing that in the final film.
Following The Last Jedi, there were rumors that said that J.J. was unhappy with what Rian had left him to work with for the final film, but J.J. says that's simply not true. In an interview with Empire, J.J. stated that he would not be "retconning" what The Last Jedi created.
"I never found myself trying to repair anything," he told Empire. "Having worked on television series, I was accustomed to creating stories and characters that then were run by other people. If you're willing to walk away from the thing that you created and you believe it's in trustworthy hands, you have to accept that some of the decisions being made are not gonna be the same that you would make. And if you come back into it, you have to honor what's been done."
While it may be possible that we'll find out more about Rey's parents in The Rise of Skywalker, it seems like the answer isn't going to be Luke or Leia or Han or anyone we already know.