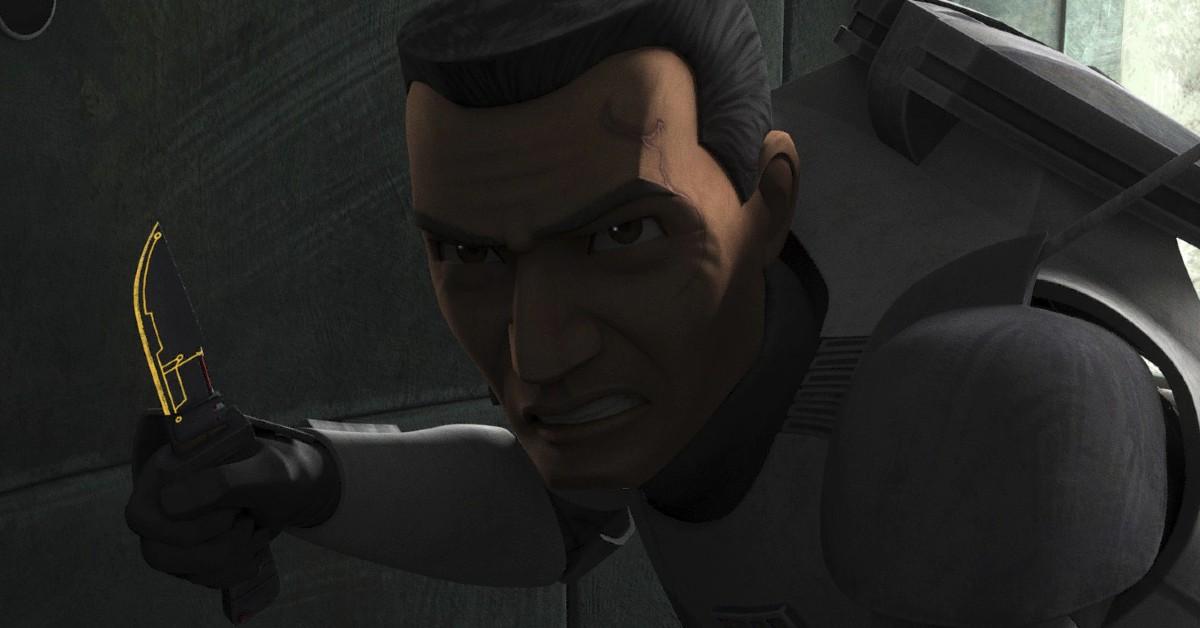 Here's Where You May Have Seen Cody From 'The Bad Batch' Before
When the first trailer for The Bad Batch Season 2 first premiered in 2022, many longtime Star Wars fans were thrilled to see another familiar, former clone trooper appear on-screen.
Cody has become an important character in the era of the Clone Wars — but you wouldn't know that if The Bad Batch is the first time you've seen him ... or the first time you remember seeing him.
Article continues below advertisement
That's right — chances are you actually have seen him before, even if you've never watched The Clone Wars TV show where he often appeared. His backstory has a sad twist, and it just got even sadder.
Who is Cody from 'The Bad Batch'? He was in a 'Star Wars' movie.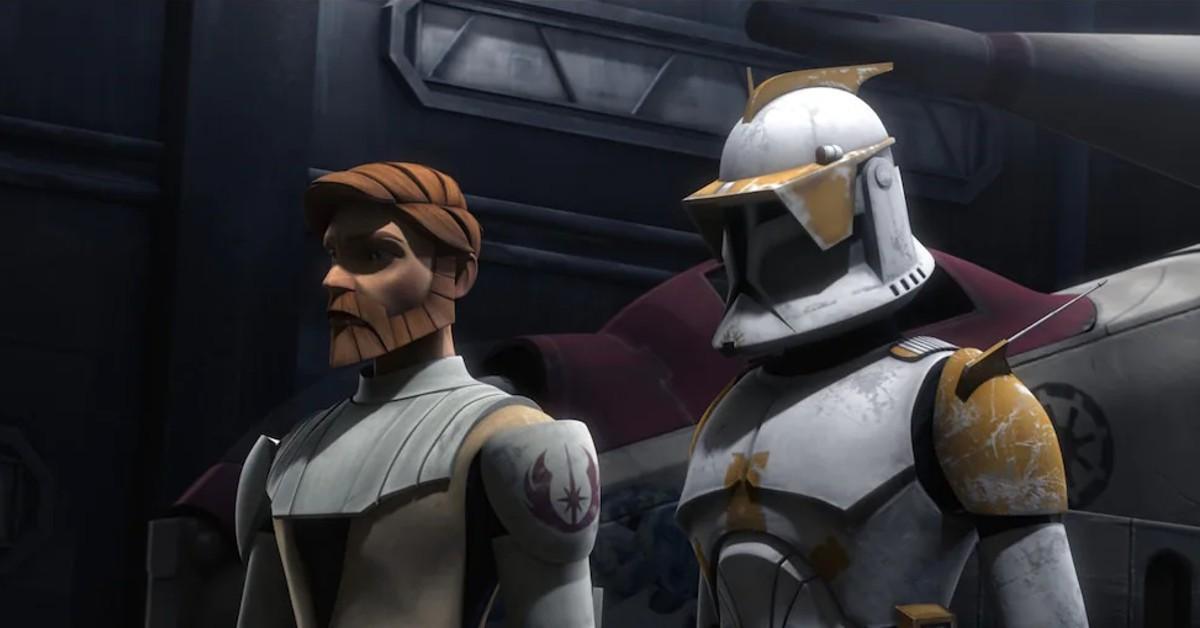 Article continues below advertisement
In fact, he played a pivotal and tragic role in the larger overarching Star Wars story.
You may remember Cody from that moment in Revenge of the Sith — he's the first clone that responds to Palpatine's message to "execute Order 66." Cody is the one who orders his fellow soldiers to shoot down Obi-Wan Kenobi in obedience of the order. And that's not even the worst part about it.
What makes the moment even more tragic is that Cody and Obi-Wan served together throughout the Clone Wars. Up until Order 66, Cody was completely loyal to his general and would have easily given his life to save him. Moments before commanding the other clones to strike Obi-Wan down, Cody even returns the Jedi's lightsaber, the weapon largely keeping him alive.
His appearance in The Bad Batch might promise good things for the former clone. However, It might also hint at further bad luck.
Article continues below advertisement
What happened to Cody in 'The Bad Batch'?
Toward the end of The Bad Batch Season 2 episode "The Solitary Clone," corrupt officer Rampart reveals Cody, who stayed in the military when the Galactic Republic became the Empire after the war, has gone A.W.O.L. After his mission with Crosshair, it seemed the commander had doubts about whether or not the Empire was doing the right thing.
Article continues below advertisement
It's unclear whether or not Cody actually defected from the army or if his pending disloyalty made him one of Rampart's targets. It's quite possible Cody has actually been sent away to a prison somewhere ... or worse.
While Star Wars has spent a lot of time showing the clones are valuable beyond their intended purpose, it's also gone to great lengths to show that the Empire thinks most of its subjects are highly expendable.
New episodes of The Bad Batch drop Wednesdays on Disney+.