While there are many somewhat established couples on this season of Bachelor in Paradise, one of the duos I find myself rooting for the most is Hannah Godwin and Dylan Barbour.
And although Hannah was initially unsure about her feelings toward the 25-year-old tech entrepreneur, it seems as though her decision to give Dylan the rose during Episode 5 has ultimately paid off. Recent investigations show the couple could actually still be together... fingers crossed it's true!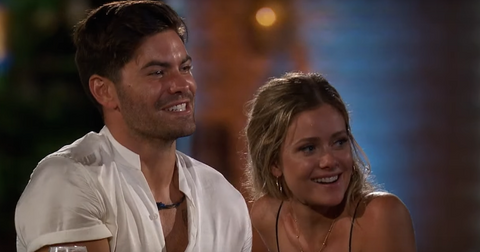 You may remember Hannah initially wasn't totally committed to Dylan.
Anyone with an active Twitter account has most likely heard about Blake Horstmann's "love pentagon," which unfortunately involved Hannah for the first few episodes of this season.
However, Dylan revealed his undying commitment to Hannah, making sure she knew that he didn't have eyes for anyone else. And when it was her turn to give out a rose, she ultimately ended up giving it to Dylan.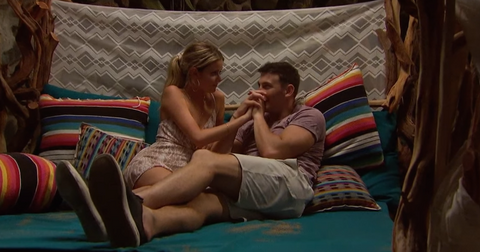 As the episodes have aired, Dylan has been defending Hannah at every opportunity.
Though Dylan and Hannah haven't been able to reveal their relationship outside of the show (that'd be a major spoiler!), it seems as though Dylan is still at Hannah's beck and call. Fans who stan the former Bachelorette contestant have been calling out Hannah G. for dating around, and he keeps coming to her defense.
"Give her a break y'all," he said in a tweet on August 13. "I know what I signed up for."
They appeared to have been in the same place, at the same time.
Looking at their social media pages, it seems as though Hannah and Dylan were in the same location around the same time.
Oh, and according to RealityTVWorld, Hannah G. and Dylan are still together — and engaged!
It seems they were meant to be together from the beginning. Based on a report from RealityTVWorld, the two lovebirds will be leaving this season of Bachelor in Paradise engaged.
Yes, you heard that loud and clear, folks. And while this hasn't been confirmed by either party, I'd totally believe it to be true. Hannah and Dylan seriously balance each other out better than any couple I've ever seen.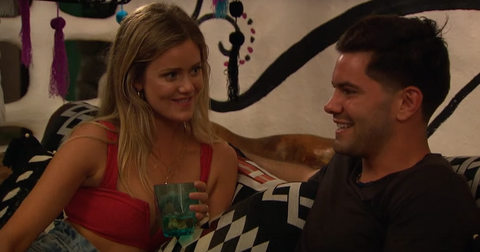 Like I said, it seems like Hannah G. and Dylan are definitely still together... even after she gave him the rose in episode five.
The two of them reportedly met up in California, he relentlessly defends her online, and — of course — spoilers reveal they get engaged at the end of the season. The proof is basically in the pudding, guys, and if I don't get an invitation to this cute AF wedding, I'll be so bummed.