Teresa and Joe Giudice Are Spending Their 20th Anniversary Apart — but Are They Divorcing?
Are Teresa and Joe Giudice still together? The couple is about to do their first joint post-prison interview, and address their relationship status.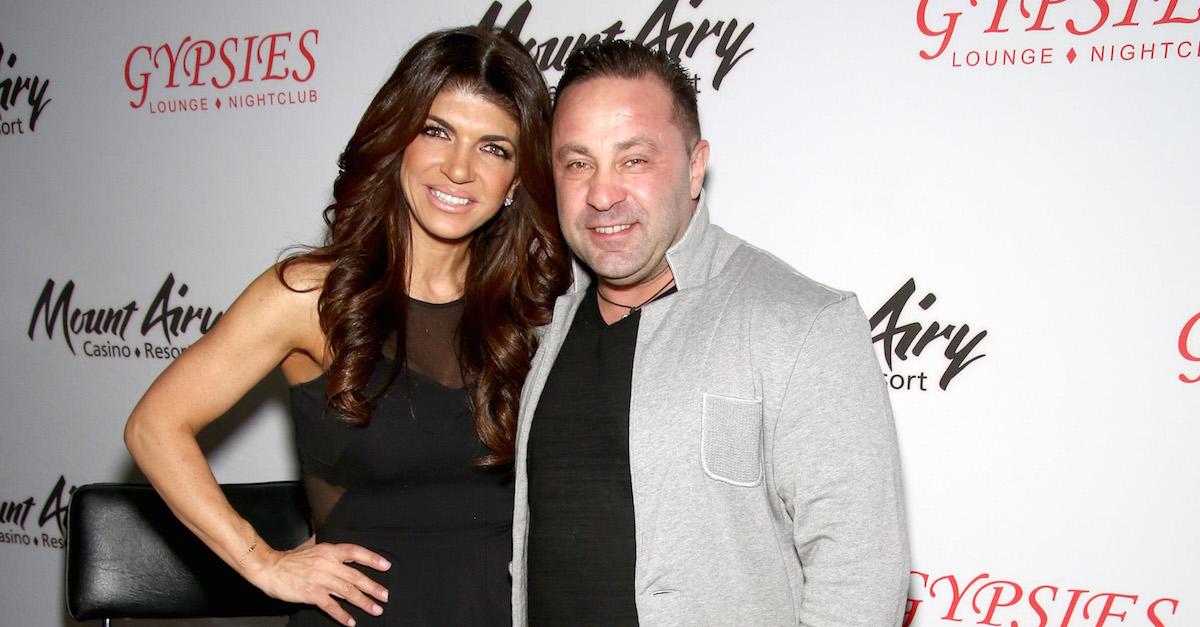 These days, it seems like most of the drama on The Real Housewives of New Jersey is occurring in Teresa Giudice's marriage. Teresa and her husband, Joe Giudice, were indicted on fraud charges in 2013, and they were sentenced to consecutive prison stints. Teresa completed 13 out of her sentenced 15 months in prison beginning in 2015, while Joe concluded his 41 month sentence in 2019. Because Joe is an Italian citizen, he was also deported.
Article continues below advertisement
After spending time in an ICE detention center, Joe is now back in his native Italy, away from his wife and four daughters. The couple is scheduled to do an Oct. 27 interview with Andy Cohen, where they will discuss the next steps for their family, if Joe can ever return to the United States, and the state of their broken marriage. Are Teresa and Joe Giudice still together? Inside the rumors that Teresa has a new boyfriend, and that she's unwilling to visit Joe in Italy.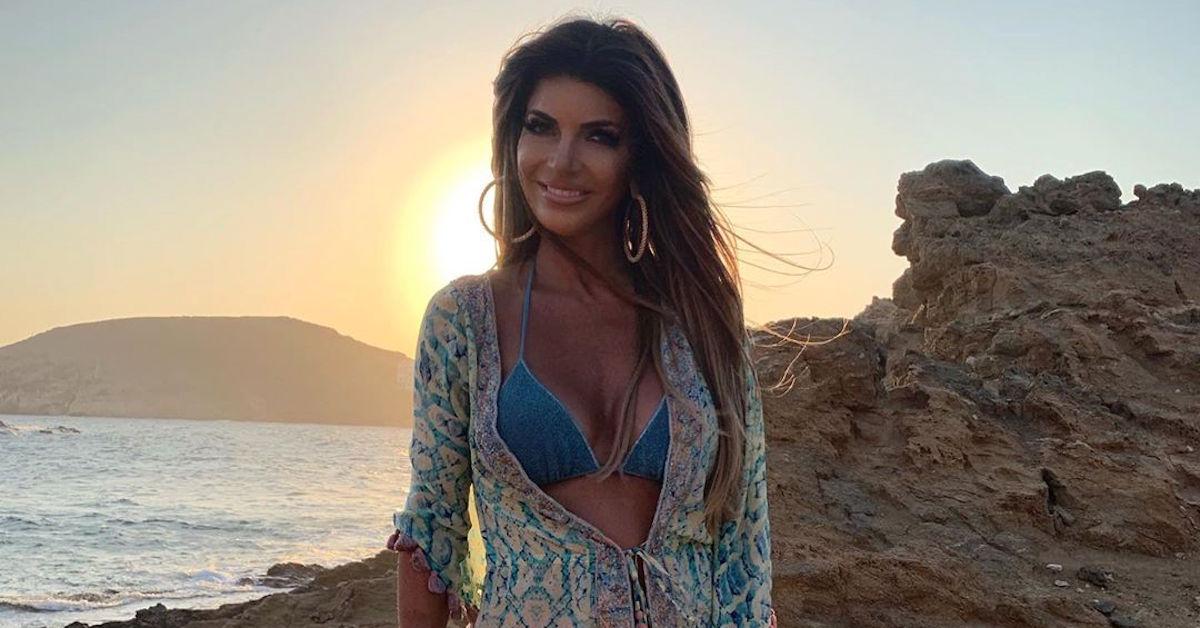 Article continues below advertisement
Are Teresa and Joe Giudice still together?
Rumors of infidelity on Joe's part have been plaguing the RHONJ star's marriage since the 2010 second season of the show. Teresa has always publicly vehemently denied that Joe was unfaithful, and she remained united with her husband when the pair went through their legal battles.
After Teresa's release at the end of 2015, she began detailing more of the ugly sides of their marriage. She did blame Joe for their legal issues, and she said she wasn't sure what would happen to their marriage once he was released.
Teresa was publicly spotted with another man beginning in 2018, and speculation soon rose that she was dating him.
Article continues below advertisement
In the trailer for Season 10 of the Bravo show, Teresa also showed a shirtless picture of a guy to her co-stars. She then said that the two hooked up, but it was later revealed that this hook-up was decades ago, before she was with Joe. But, the sightings of her and another mystery man have not been addressed yet.
Article continues below advertisement
According to inside sources, Teresa just isn't sure right now what the state of her marriage with Joe is. The two have spent well over four years apart, and Teresa has clearly adapted to life without her husband. But, her brother, Joe Gorga, is hoping that Teresa will take her marriage vows more seriously now that her husband is back in the picture.
While he and wife, Melissa Gorga, were speaking to TooFab, Joe said "The kids will keep them together, we hope."
Joe and Teresa's 18-year-old daughter, Gia, has been outspoken on social media about wanting to reunite with her dad. She was an advocate for him when he was getting released, and she pleaded for the public to support her in wanting to keep Joe in the U.S.
Article continues below advertisement
On Oct. 27, the couple is expected to do a sit-down interview with Andy Cohen, though Teresa will do so in person in New York, while Joe will FaceTime in. Ahead of their 20th anniversary, this interview is the closest thing the couple will get to seeing each other.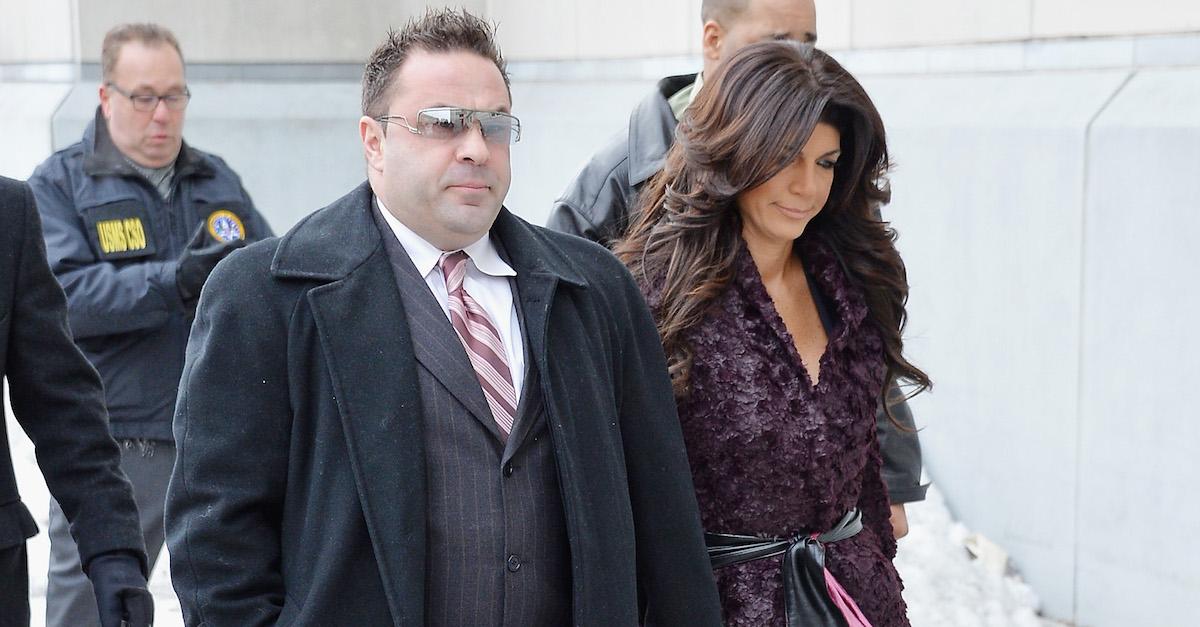 Article continues below advertisement
Would Teresa move to Italy to be with Joe?
Since it's not likely that Joe will be allowed back in the U.S. for some time, Teresa will have to make a long-term decision about her marriage soon. The final verdict on Joe's deportation appeal is expected in November. Though Joe was raised mainly in the U.S., he never did obtain the proper documents to live in the U.S. legally.
"If he goes to Italy, they're not going," Joe Gorga told Fox 5 New York. "Is she prepared? She has no choice, she has to be prepared."
Joe Giudice's attorney, James J. Leonard, appeared on Amy Phillips' podcast, Reality Checked, where he confirmed that Teresa and their four daughters would be visiting him in Italy.
Article continues below advertisement
"Everybody is going over to see him. Teresa, the girls. That's happening," James said.
"Again, why wouldn't she go?" he later said. "Joe is her husband … I would caution your listeners, everything you read and hear, take it all with a grain of salt. People typically don't have the full story or an accurate story."
The Real Housewives of New Jersey Special Event: Joe and Teresa Unlocked airs on Sunday, Oct. 27 at 8 p.m. on Bravo. Season 10 of The Real Housewives of New Jersey premieres on Nov. 6 at 9 p.m.