The Busby Family's Quintuplet Girls on 'OutDaughtered' Keeps the Family on Its Toes
The Busby quintuplets on 'OutDaughtered' make up five of Danielle and Adam Busby's kids. Fans want to know if the five girls are identical.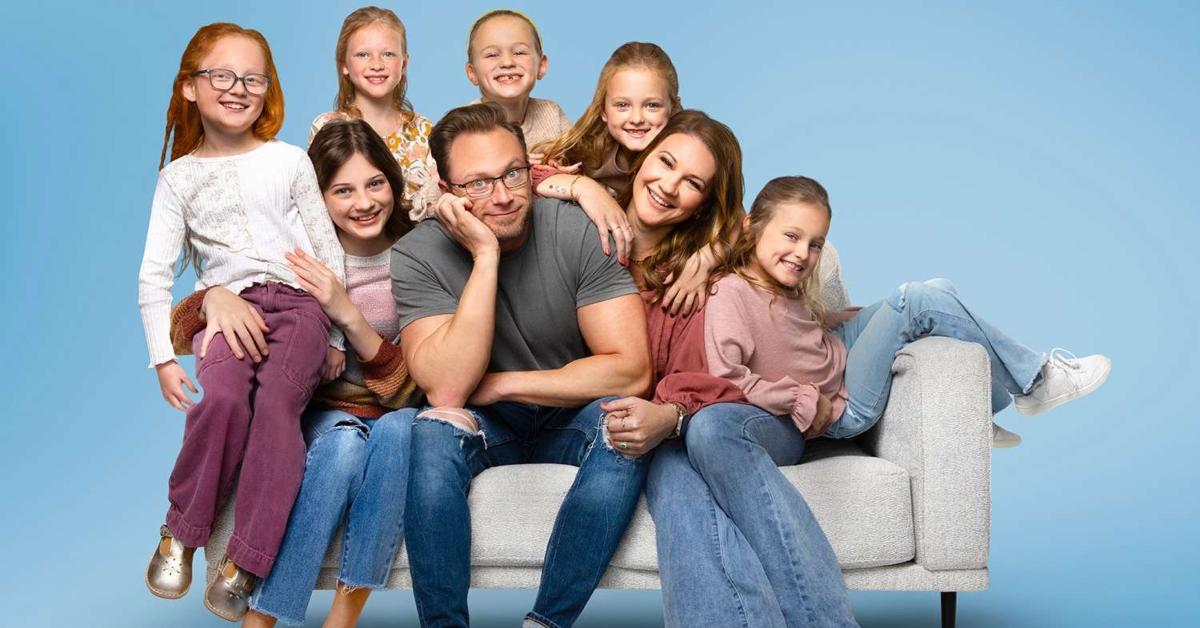 TLC's OutDaughtered follows Adam and Danielle Busby, their daughter Blayke, and their five quintuplet girls. The Busby family welcomed the first all-girl quintuplets in the United States and the reality series follows the highs and lows that the larger than life family experiences. Because the family has such a unique set of kids, some are curious about whether or not the Busby quints are identical.
Article continues below advertisement
The quints were born in 2015 in Texas. And, since they were infants, the Busby family has been a TLC fixture. Viewers watch how they manage day-to-day life with six daughters in all and what it takes to keep things running smoothly. Or, in some cases, since this is a reality show, not so smoothly. Naturally, there are often questions about the all-girl quintuplets.
Article continues below advertisement
Are the Busby quints identical on 'OutDaughtered'?
As with most things with the Busby family, when it comes to whether or not the quints are identical, it's complicated. Not all five girls are identical, but two of them are. Of the five of them, Ava and Olivia are identical to each other, but the other sisters are not. But that can happen with multiples, just like fraternal or identical twins born on their own rather than in a group of quadruplets or quintuplets.
Getting a set of quintuplets who are identical is extremely rare. All-girl quints are rare in general, as we know since the Busbys were the first case of that in the U.S. But, because quints can technically be fraternal or identical, there are two of them in the Busby family who look exactly alike. The other three quints, and older sister Blayke, certainly resemble each other, though.
Article continues below advertisement
Danielle and Adam Busby have addressed having more kids.
With a family so large, it's easy to see why Danielle and Adam often field questions about having more kids. But with a family of eight, it's no surprise that, as far as they're concerned, they're done having children. Or at least, Danielle is done giving birth to children.
Article continues below advertisement
In 2019, Danielle and Adam told Us Weekly that the "shop's closed" on having more kids. Adam clarified that they would "never completely shut the door" on adoption. For now, though, they seem plenty busy rearing their six children, running a business, and starring in a reality show. But the one thing the Busby parents seem to never lose sight of is making sure their family comes first.
Article continues below advertisement
They took a two-year break between Seasons 8 and 9 of OutDaughtered, particularly because of the stifled feeling of filming the show during the COVID-19 pandemic.
"Filming a season of our show usually takes anywhere from three months to six months, tops — but during Covid, it dragged on for the better part of a year," Adam told Today. "It just started to weigh on the kids, and us."
Eventually, they decided as a family to resume filming and all six of the Busby daughters slid back into the routine easily. But it shows just how close-knit the Busbys are, both on and off the show.
Watch OutDaughtered on Tuesdays at 9 p.m. EST on TLC.