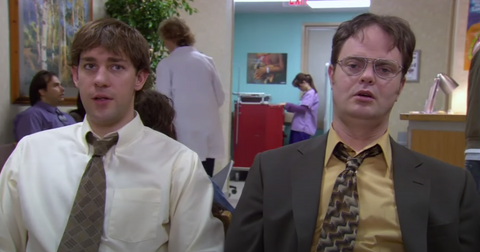 Are 'The Office' Cast Friends? You'll Be Surprised Which Actors Are Besties IRL
By Michelle Stein

Updated
It's been seven years since the series finale of The Office aired on TV, but thanks to streaming services, the popular NBC show is as popular as ever. The show's characters have lived on in the hearts of viewers watching the series over and over again — as well as through the timeless memes they've inspired.
Still, fans have often wondered about the actors behind the iconic characters. One question likely weighing on their minds is: Are The Office cast members friends?
Let's take a closer look at the real people behind the employees of Dunder Mifflin Paper Company, Inc. Because you might be surprised at which actors are BFFs IRL.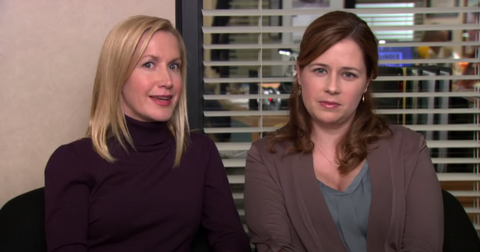 Jenna Fischer and Angela Kinsey are BFFs IRL.
Rainn Wilson and Oscar Nunez are buds, too.
No former The Office cast member friendship rivals that of Jenna and Angela's BFF status. However, Rainn Wilson and Oscar Nunez (aka, Oscar Martinez) have been spotted hanging out since the end of the popular series. Exhibit A: This unflattering photo of Oscar getting ready to take a bite of his lunch that Rainn posted to his Instagram.
"Had lunch with an old friend," Rainn wrote on the July 2015 post. "I had a salad. He had a beer, an iced Tea, a salad, filet minon[sic], 4 pieces of sushi and a side of asparagus."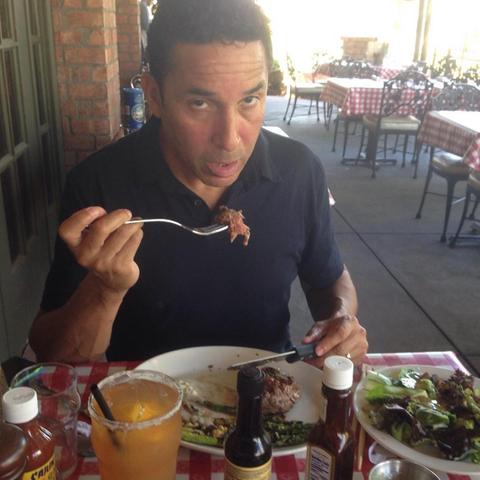 John Krasinski and Jenna Fischer are close, of course.
In 2015, Krasinski confirmed that he and Jenna had a close relationship outside of The Office.
"I see Jenna [Fischer] all the time," he told Glamour. "I love her husband, Lee [Kirk], and their kids are amazing, so we get together a bunch. And I'd say other than Jenna, the last person I saw that was actually at her house was Brian Baumgartner."
She went on to add, "In real life we aren't totally Pam and totally Jim, so in real life we're not like the perfect match — it's a really complicated thing. But I mean, he was a type of spouse that I had for a long time, he was my partner and we'll always be close because of it."
Mindy Kaling and BJ Novak are also BFFs.
Mindy Kaling (Kelly Kapoor) and BJ Novak (Ryan Howard) were both hired in 2004 as writers and actors for The Office — and they've been friends ever since. (They even dated for a brief period of time.) These days, the actors still frequently appear at red carpet events together. And you can bet Mindy and BJ let their friendship be known on Instagram.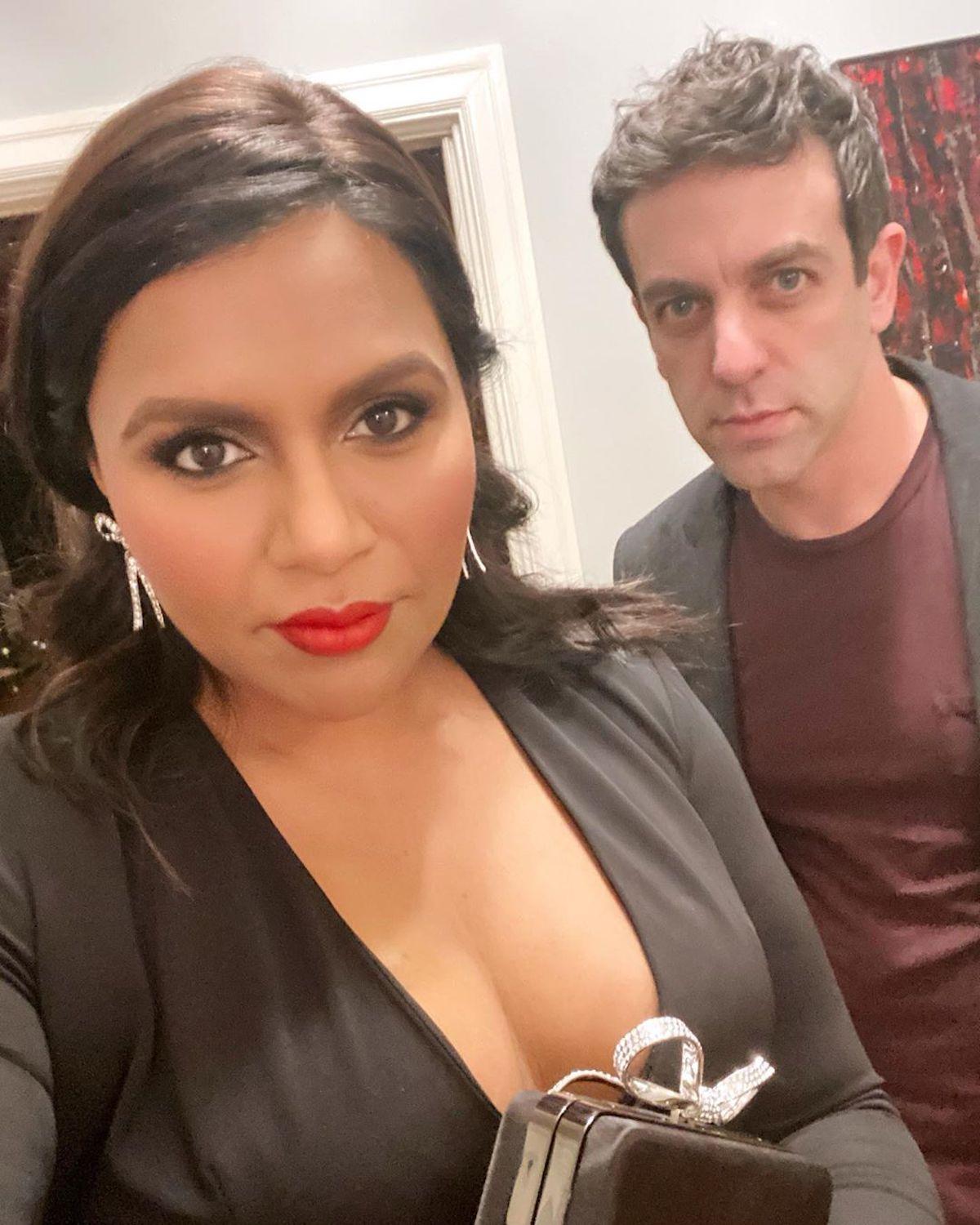 Basically, Rainn Wilson is friends with everyone.
This might be hard to believe considering Dwight and Jim spent nine seasons torturing each other on The Office — but in real life, Rainn Wilson and John Krasinski are friends. He also frequently collaborates with Jenna, per Rainn's Instagram.
And there you have it: all the proof you need that plenty of The Office cast members are friends — even if their characters may have clashed on the show. Does this change your view of the series or the characters at all?