The Rock and Jason Momoa Aren't Brothers by Blood — But They Clearly Have a Connection
Fans started to speculate whether Jason Momoa is related to Dwayne "The Rock" Johnson after he makes a heartfelt video for his daughter's birthday.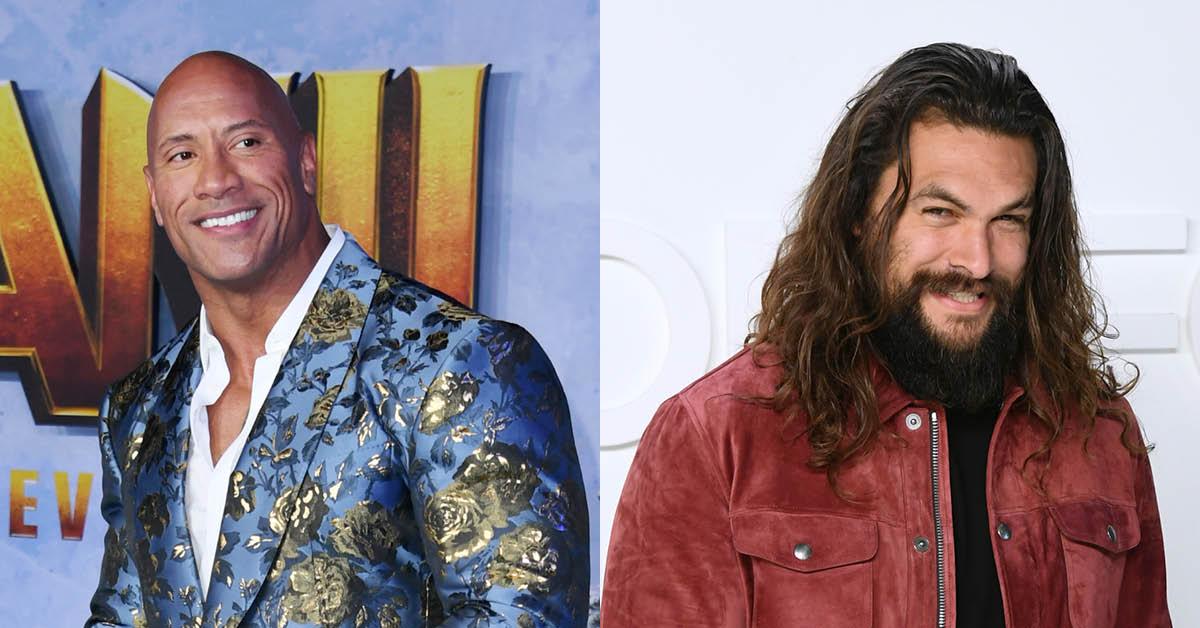 While almost anyone would agree that having Dwayne "The Rock" Johnson as your father would be really cool, the former WWE star's daughter prefers Jason Momoa. For her birthday, the Aquaman-obsessed 3-year-old wanted to know if the superhero was related to her father's Moana character, Maui.
The Rock shared this funny moment on Instagram in celebration of Tia Giana's birthday, posting a video asking her who was cooler: Aquaman or Maui.
Article continues below advertisement
"She didn't even wait til I finished the question before answering definitively, 'Aquaman!'" he captioned the post.
Of course, Jason's response was to send The Rock's daughter a personalized birthday video.
In the video, Jason told Dwayne's daughters that they could play together and go surfing soon, ending the video message with, "I'm sorry I couldn't be there but I love you and tell your papa that I love him too."
The two seem to be very close, but are The Rock and Jason related?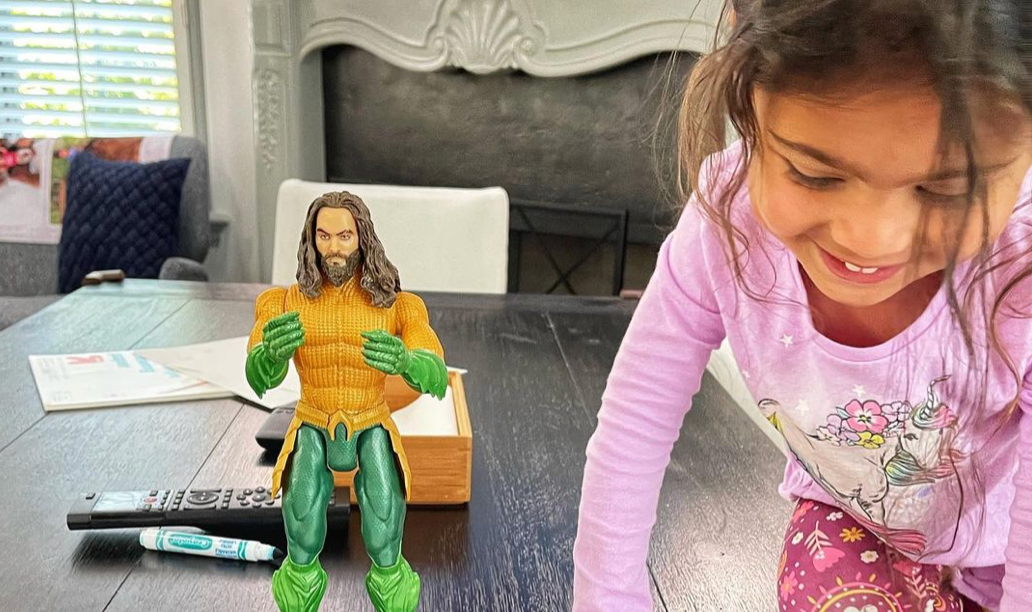 Article continues below advertisement
Are The Rock and Jason Momoa brothers?
In the video on Instagram, Dwayne captioned the post referring to Jason as his "brother," leading some to speculate about a potential familial connection between them.
"I can't thank my brother @prideofgypsies enough for making this adoring 3yr old's birthday the best EVER. Her reaction is priceless and what it's all about," The Rock wrote. "I love you back, uso and this kind of stuff will ALWAYS be the best part of our fame."
Despite the friendly love between the celebrities, they are not related. The two share no family ties, at least not that they've revealed, so it looks like their brotherly bond is only that of two actors.
Article continues below advertisement
The Rock continued to commemorate Tia's birthday with Instagram posts of his daughter's love for Aquaman, including a video of the two of them watching Aquaman together, as well as having the hero "join [them] for breakfast" in action figure form, before he drew a photo of Aquaman to hang in her room (at her request, of course). Clearly, we know who Tia's favorite superhero is.
Article continues below advertisement
Have Jason and The Rock co-starred in a movie?
Both Jason and the Rock are part of the DC comic universe, with The Rock having recently been cast as Black Adam in the upcoming movie surrounding the anti-hero from Shazam. But it's currently unclear if their superhero paths will ever cross on screen, as there has yet to be an announcement of an Avengers-style crossover movie for the DC heroes.
The two have not previously worked together on a film yet, though Dwayne said he wanted Jason to play his on-screen brother for a Fast and Furious movie. He actually tried to get Jason the part for the first Hobbs & Shaw film.
"Me and Momoa tried hard to get him in this movie to play my brother, but his schedule was too packed. Next Hobbs movie for sure," he said, according to CinemaBlend.
It looks like, at the very least, they'll be on-screen brothers very soon.