Jason Momoa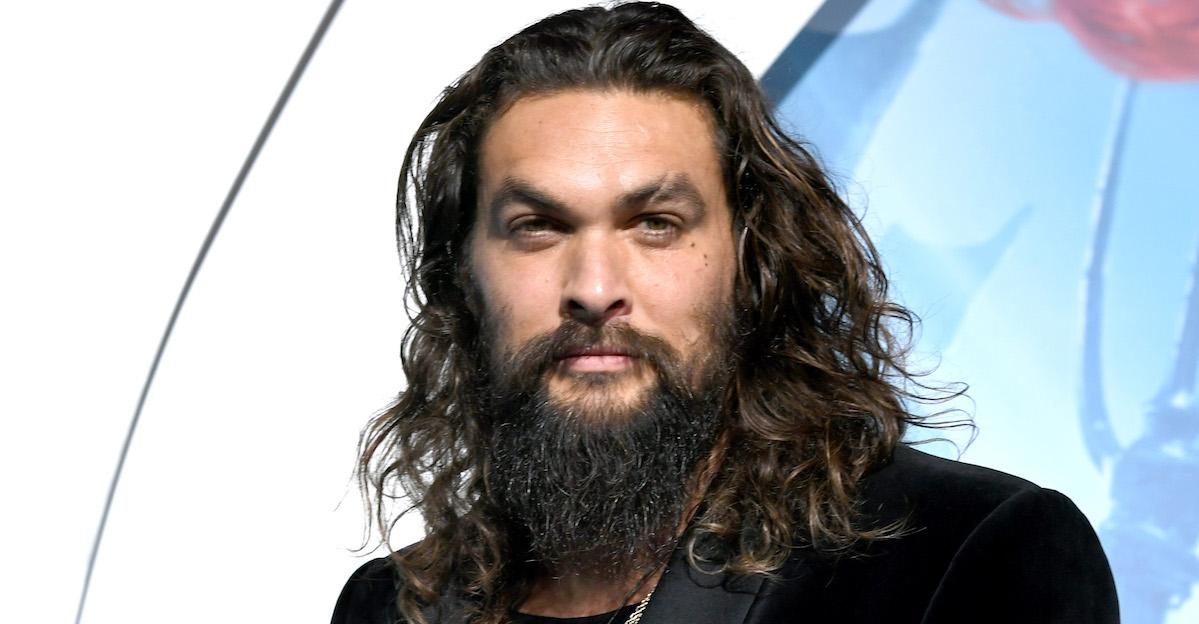 Every year it seems the internet has a new boyfriend, and in 2019 it is all about Jason Momoa. The Hawaiian actor's breakout role came in 2011 when he was cast as Khal Drogo in Game of Thrones, and he has since gone on to dominate Hollywood thanks to his role as Aquaman.
Along with his impressive work on-screen, Jason has become known off-screen for keeping it real with fans, his fairytale love story with his wife, Lisa Bonet, and for his ability to sell Girl Scout cookies. Here's what else you need to know about the 6-foot, 4-inch tattooed actor.
Is Jason Momoa Samoan?
Jason (real name: Joseph Jason Namakaeha Momoa) was born in Honolulu, Hawaii, but was raised in Iowa by his mother, Coni Lemke. This means he is not Samoan, but that's not stopping The Rock from wanting to play his brother on the big screen. Jason's father is Native Hawaiian while his mother is of German, Irish, and Native American descent. He was discovered at the age of 19 and started out as a model before being cast as Jason Ioane in Baywatch Hawaii in 1999.
Jason's television career took off after Baywatch.
Following his role as a lifeguard, Jason went on to star in the short-lived Fox series North Shore, and the popular science-fiction series Stargate: Atlantis, were he portrayed Satedan Ronon Dex from 2005 to 2009.
Jason Momoa had a crush on Lisa Bonet growing up.
In 2005, Jason met his future wife Lisa Bonet (of The Cosby Show and A Different World fame) but Jason admitted to crushing on the actress since his childhood days.
"Listen it was more than [love at first sight]. Ever since I was 8 years old and I saw her on the TV I was like, 'Mommy, I want that one,'" Jason told James Corden. "I was like, 'I'm going to stalk you for the rest of my life, and I'm going to get you.' I'm a full-fledged stalker."
Jason and Lisa have two kids together.
In 2007, the couple welcomed their first child together, daughter Lola Iolani, and in 2008 they welcomed son Nakoa-Wolf. Along with their two kids, Jason is also a stepdad to Zoë Kravitz, Lisa's oldest daughter with ex-husband Lenny Kravitz.
It was not until 2017 that Jason and Lisa made it official and married. Unfortunately, Jason and Lisa announced their split in 2022.
Jason Momoa landed Game of Thrones thanks to his Polynesian background.
To audition for Game of Thrones, Jason performed a traditional Maori haka — something that caught the attention of HBO. It worked and Jason landed the role of Khal Drogo, and although his character didn't survive past the first season, it made him a household name. There are even rumors he will teaming up with his GoT co-star Peter Dinklage again.
Jason Momoa's top-grossing movies:
Since appearing on Game of Thrones, Jason has gone on to appear in several blockbusters, including the DC film, Aquaman, where he plays the titular underwater superhero. Here are his Top 5 movies, according to worldwide box office numbers.
Aquaman
Justice League
Conan the Barbarian (2011)
Bullet to the Head
The Bad Batch
Jason even has his own water brand.
The eco-friendly celebrity launched his own line of canned water — and even shaved his beard off to raise awareness of the detriment of single-use plastics.
"Half of my family is from Hawaii, and water on an island is a precious thing. If you translate the word 'Hawai'i,' you learn it actually means 'living water belonging to the gods.' The people don't identify themselves as individuals of the land; they believe they are the land," he told Media Planet. "To us, and many other indigenous tribes, water is literally life."
Jason is basically Aquaman IRL.
What is Jason Momoa's net worth?
According to Celebrity Net Worth, Jason is worth an estimated $14 million. However, that is not counting the huge paycheck he is expected to receive for Aquaman 2.
Latest Jason Momoa News and Updates