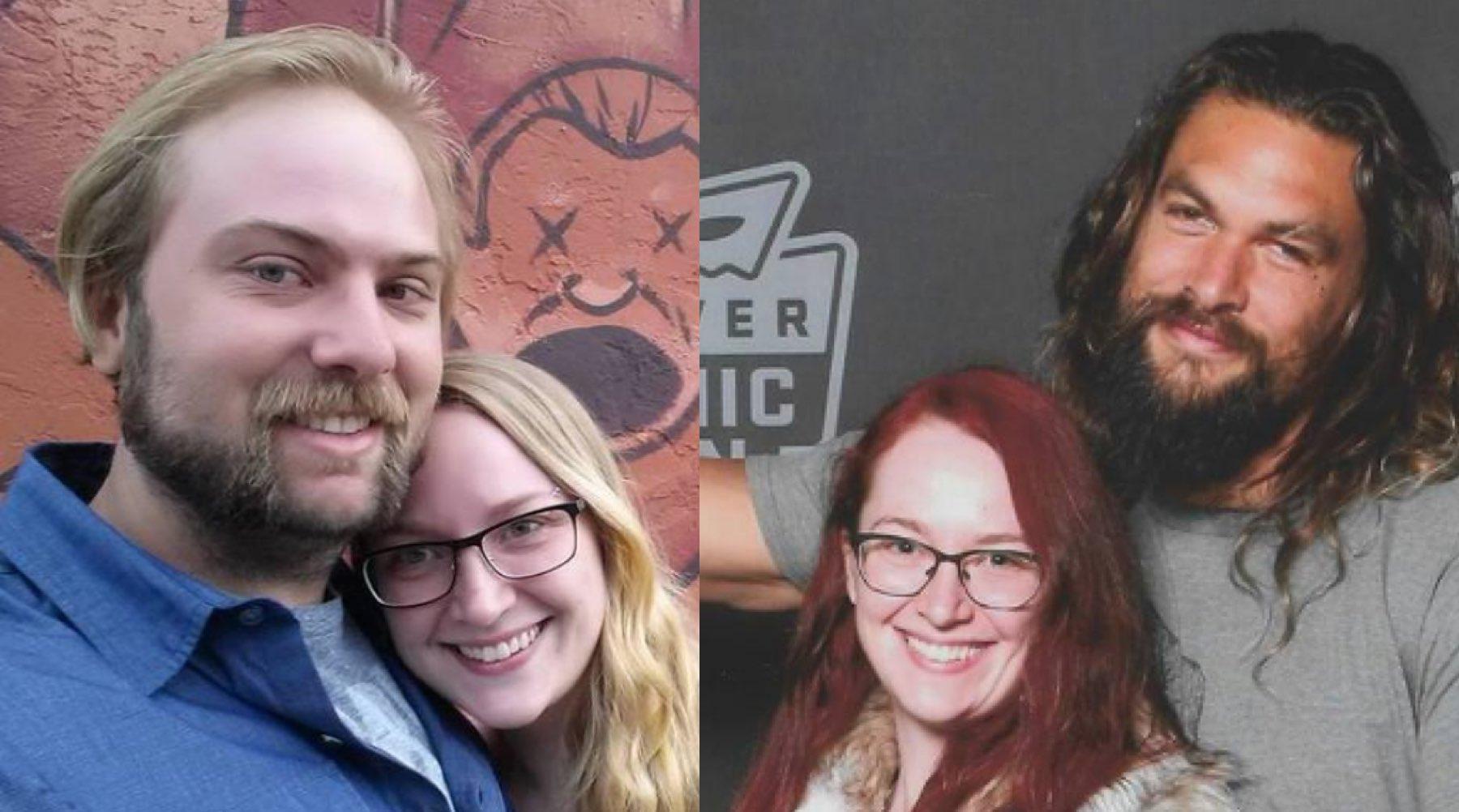 Wife Thinks She's Trolling Her Husband With Jason Momoa's Help
By Aimee Lutkin
Is there an actor you want to meet, because you so admire their work, gravitas, and artistry? Sure. But what about the hotties? We all want to meet them.
If you haven't thought about Jason Mamoa today, here's your afternoon reminder that he is a super hunk.
He has smoldered on Game of Thrones, as Aquaman, and pretty much anytime he comes on screen. Because of the roles he's cast in, Mamoa is popular at events like Comic Cons, but he'd probably be popular no matter what. Look at him.
Now let's meet Imgur user Twoforjoy, otherwise known as Liz Medendorp.
Medendorp and her husband Anthony are both big fans of comics, pop culture, and TV, as you can see from his casual everyday wear:
They seem to have a lot of fun together:
And Anthony is supportive of Liz in every way, even making her drunk asparagus for lunch:
But there comes a limit to a man's support.
Medendorp posted a photo to Imgur of meeting Jason Mamoa with her husband, writing, "I told my husband I wanted a picture alone with Jason Mamoa, but he wasn't comfortable with that."
As you can see, he still snuck in there:
What are you gonna do when your wife wants to pose with Jason Mamoa? Stand. Back.
This is apparently a bit of a running joke with the couple, as you can see in this Denver Comic Con photo with Arrow's John Barrowman, also a certified babe.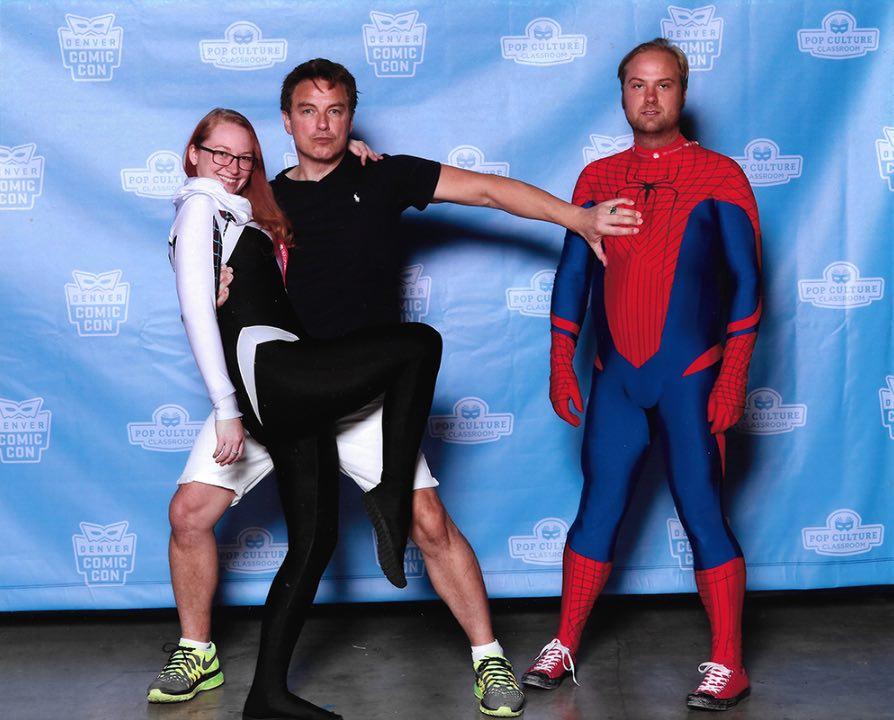 She did manage to get one alone with Nicholas Brendon, from Buffy The Vampire Slayer:
It seems like they're all in on the joke.
And they go and pose with some celebrities as a group, like Evil Dead's Bruce Campbell:
The couple that cons together, gloms together.
So what was Jason Mamoa's point of view about all this? Medendorp wrote on Reddit, "He was all about it. When he saw the print-out to sign it, he said, "This is fucking amazing."
And her husband also got what he wanted:
It's fun to have a picture with your favorite hunky hero, but at the end of the day, we all gotta go home and pose with our own partners.