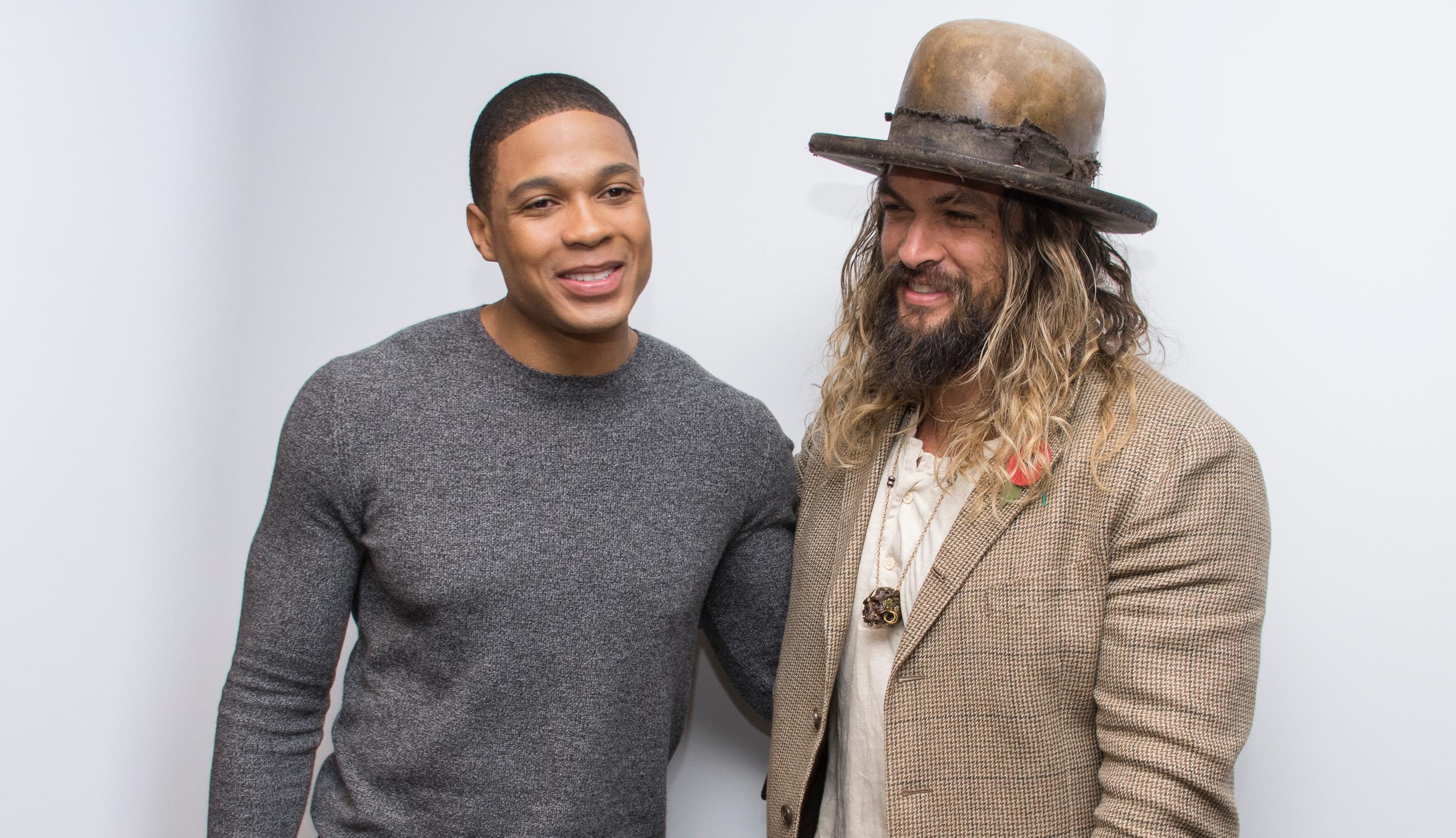 Jason Momoa Is Coming to Co-Star Ray Fisher's Defense Against Warner Bros.
If you didn't hear about Justice League's Ray Fisher's accounts of abuse and experience while on the set of Justice League, there now seems to be a reason for that. According to Aquaman himself, Jason Momoa, there was some manipulation that went on behind the scenes, including the well-timed announcement that he would be voicing Frosty.
Article continues below advertisement
Jason took to social media to defend his Justice League co-star. He explained that the cast had been abused by Warner Bros. management during the reshoots overseen by director Joss Whedon.
Jason Momoa took to Instagram to defend Ray Fisher.
Article continues below advertisement
Ray has alleged abusive and disrespectful behavior on the part of Joss Whedon, as well as producers Jon Berg and Geoff Johns. After a push from the public after remaining quiet on the matter, Warner Bros. eventually opened a human resources investigation into the allegations when it became clear that Ray was not going to stop talking about it until justice was sought.
Article continues below advertisement
Jason Momoa claims Warner Bros. strategically released news to shadow Ray's claims.
On July 1, 2020, Warner Bros. and Stampede Ventures released the news that there would be a live-action Frosty the Snowman coming soon and that Jason Momoa would be voicing the snowman.
Jon Berg and Geoff Johns, both targets of Ray's allegations, were set to be on the Frosty project. Now, it's coming out that, according to Jason, that was all a stunt. He claims that news was used as a strategic moment to provide cover from the Ray Fisher allegations.
Article continues below advertisement
"I just think it's f----- up that people released a fake Frosty announcement without my permission to try to distract from Ray Fisher speaking up about the s----- way we were treated on Justice League reshoots. Serious stuff went down. It needs to be investigated and people need to be held accountable. #IStandWithRayFisher," he wrote on his Instagram along with a candid photo of him and Ray Fisher.
Article continues below advertisement

Ray took to Twitter to comment on Jason's post and confirmed Jason's theory. He wrote, "If you still think Jason playing Frosty was EVER a real thing—please wake up! Hopefully now people see the depths that some are willing to go to hide the truth. To think they believed my brother would sellout the cast/crew of JL for a corncob pipe and a button nose ... "
Article continues below advertisement
Ray Fisher initially took to Twitter to open up about the toxic environment on set.
Ray's initial tweet alleged that Whedon was "abusive, unprofessional, and completely unacceptable" to the cast and crew on-set during production. He wrote, "Joss Wheadon's [sic] on-set treatment of the cast and crew of Justice League was gross, abusive, unprofessional, and completely unacceptable. He was enabled, in many ways, by Geoff Johns and Jon Berg. Accountability>Entertainment."
This is not the first time that Joss Whedon has been accused of abuse and inappropriate behavior on set. He allegedly butted heads with Angel star Charisma Carpenter after she became pregnant ahead of Season 4. Her character's storyline was changed to account for her pregnancy, and she was eventually written off the show. In 2017, Whedon was accused by his ex-wife Kai Cole of hiding extramarital affairs.