Is the Netflix Film 'Slumberland' a Remake of the 'Little Nemo' Comic? Here's What We Know
Is Netflix's cutest new family-friendly movie 'Slumberland' actually based on a series of comics called "Little Nemo"? Details on the story.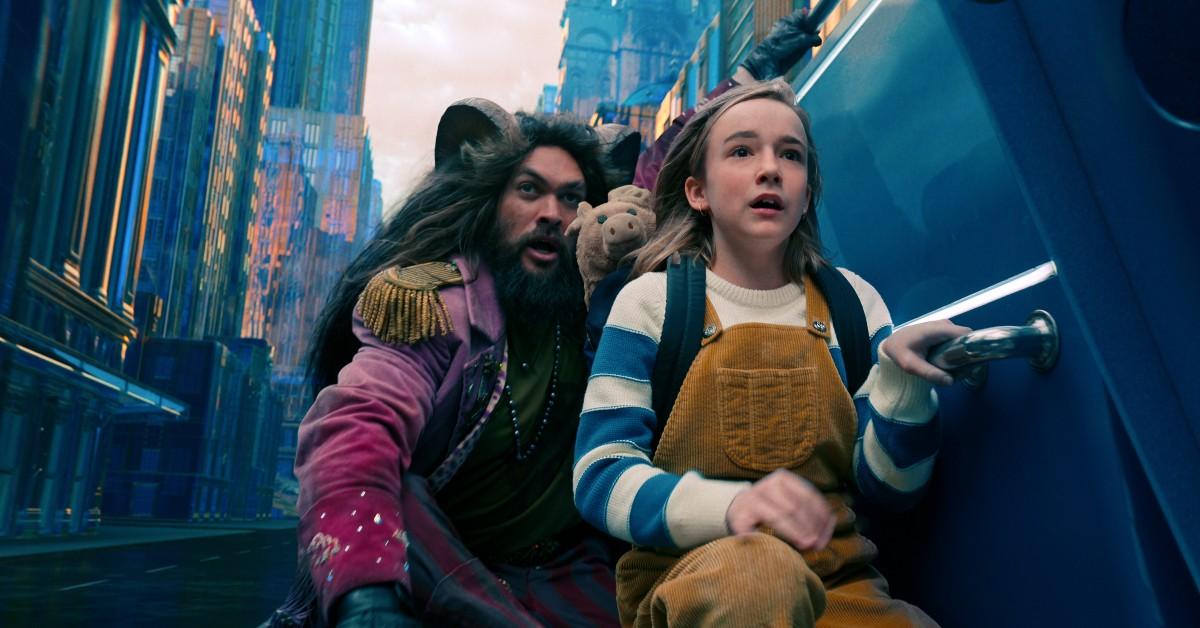 If you're looking for a fun, family-friendly movie for Thanksgiving with a good message and a hearty dash of Jason Momoa in a surprisingly adorable role (he's more than just muscles, people!), look no further than Slumberland on Netflix.
Article continues below advertisement
Oftentimes one of the first questions that gets asked about a new film is whether or not said film has been adapted from an existing book or comic.
It turns out Slumberland is adapted from a popular comic strip from the early 20th century. So is Slumberland simply a remake of the Little Nemo comic, or does it go its own way story-wise? Here's what we know.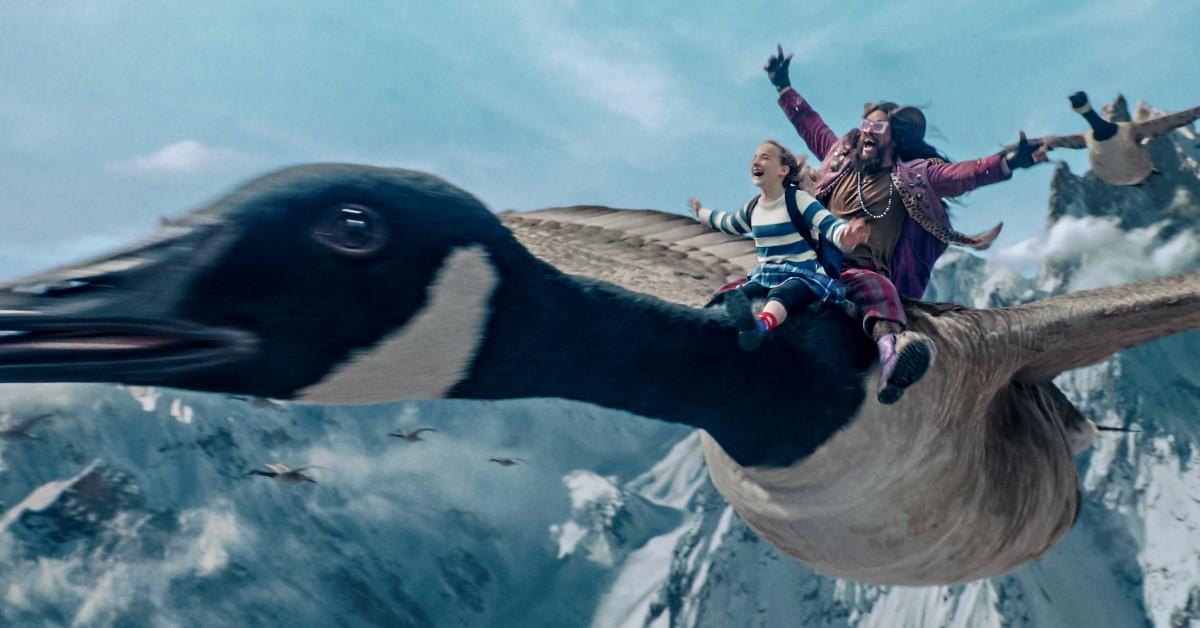 Article continues below advertisement
First — who is Flip in 'Slumberland'? Jason Momoa plays the protagonist's imaginary friend.
When Little Nemo (Marlow Barkley) gets swept away to the magical world of Slumberland, she meets a tall man with rams' horns for ears and eclectic clothing named Flip (Jason Momoa).
Flip tells Little Nemo that he was business partners with her late father. He informs our heroine that if she finds the treasure of Slumberland, she'll be granted one wish. Naturally, Little Nemo knows what she wants — to see her father again.
Article continues below advertisement
So, is 'Slumberland' a remake of 'Little Nemo'?
The film Slumberland isn't an exact remake of the original Little Nemo comic (written and illustrated by Winsor McCay), but the basis of the story is the same. A young child dreams of a magical world called Slumberland, and has many adventures.
For the Netflix film, Nemo was gender-swapped and the added backstory with her father emphasized why Nemo felt the need to escape to a magical world far different than her dreary one, a reality where her father was no longer there for her.
Article continues below advertisement
The original 'Little Nemo' comic was groundbreaking for its day.
Winsor's original Little Nemo comic illustrations were considered groundbreaking at the time of the strip's original publication (various iterations of the strip ran in different newspapers from 1905 to 1927).
The illustrator would play with the proportions of a standard comic strip to match what Little Nemo was encountering through Slumberland, so it was almost like the Little Nemo comics were playing with a reader's 3D immersive experience before it was cool! There was also another Japanese-American animated film adaptation of Little Nemo: Adventures of Slumberland that was released in 1989.
Article continues below advertisement
Will 'Slumberland' be released in theaters, or only on Netflix?
The question is, is Flip simply a figment of Little Nemo's imagination? And does Little Nemo finally get her wish granted? You'll have to stream Slumberland to find out!
Unfortunately, like the world of Slumberland itself, the theatrical release of the film is only just a dream at this point — Slumberland was released in theaters on Nov. 11, 2022, for a one-week run. However, you can stream it anytime you want if you're a Netflix subscriber!
Catch Slumberland now streaming on Netflix.