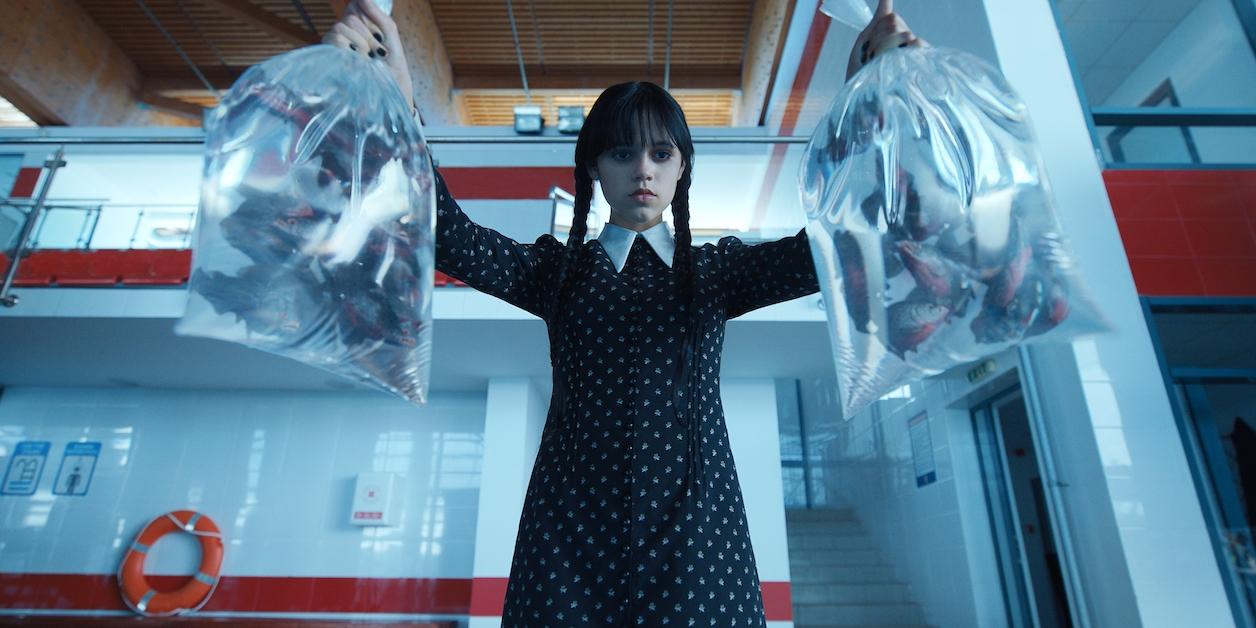 Wednesday Addams Goes Through a Major Transformation for Netflix's 'Wednesday'
Does Wednesday Addams have powers? Netflix's 'Wednesday' introduces a new version of the classic Addams family character, with visions.
The newest Netflix series to take over is Wednesday: a modern-day iteration of the Addams Family starring Jenna Ortega as the title character. It's a twist on the classic gothic tale that began as a 1930s comic strip and morphed into a franchise that's now a household name. Netflix's new series puts Wednesday amongst her peers at Nevermore Academy, many of whom have powers and special abilities.
Article continues below advertisement
At Nevermore Academy, Wednesday meets vampires, werewolves, sirens, gorgons, and more "Outcasts." And while we can definitely agree that Wednesday is an "Outcast," she hasn't necessarily had any specific powers or abilities in past iterations. So does Wednesday have powers in Wednesday?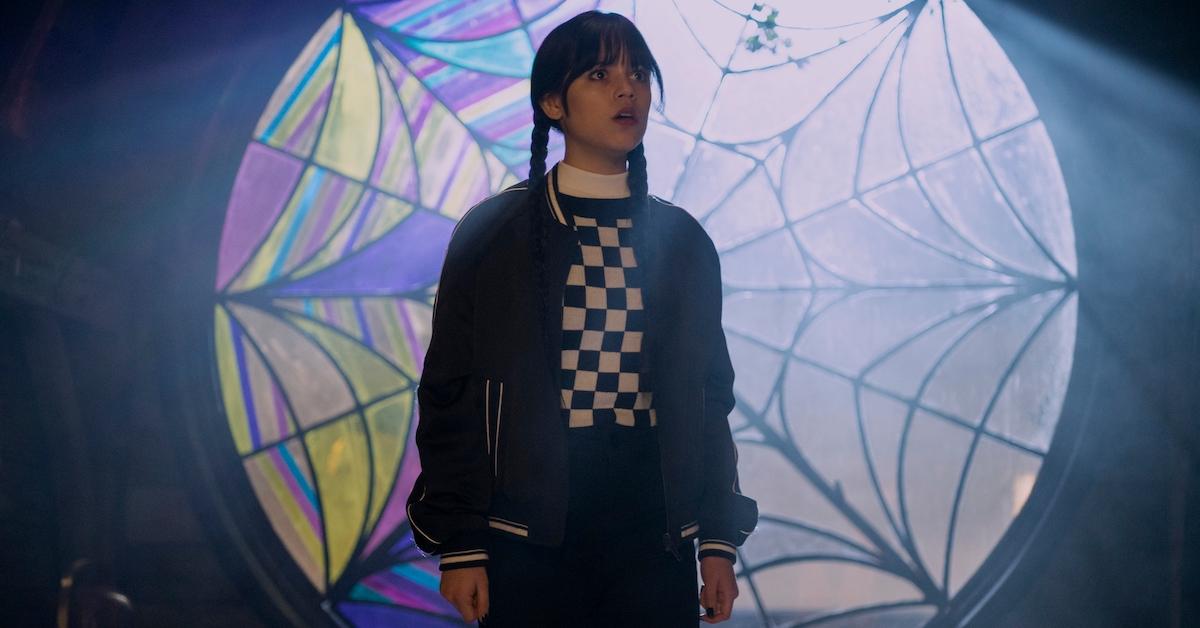 Article continues below advertisement
Wednesday Addams does has visions in Netflix's 'Wednesday,' as well as some other powers.
In Wednesday, it seems like every one of Wednesday's peers at Nevermore Academy has special powers, but Wednesday arrives seemingly without any particular powers. Her power is just that she's an Addams. She's part of a famously macabre family whose legacy extends into Nevermore Academy. But in this series, something is different. Wednesday has visions of the past or of what she believes to be the future.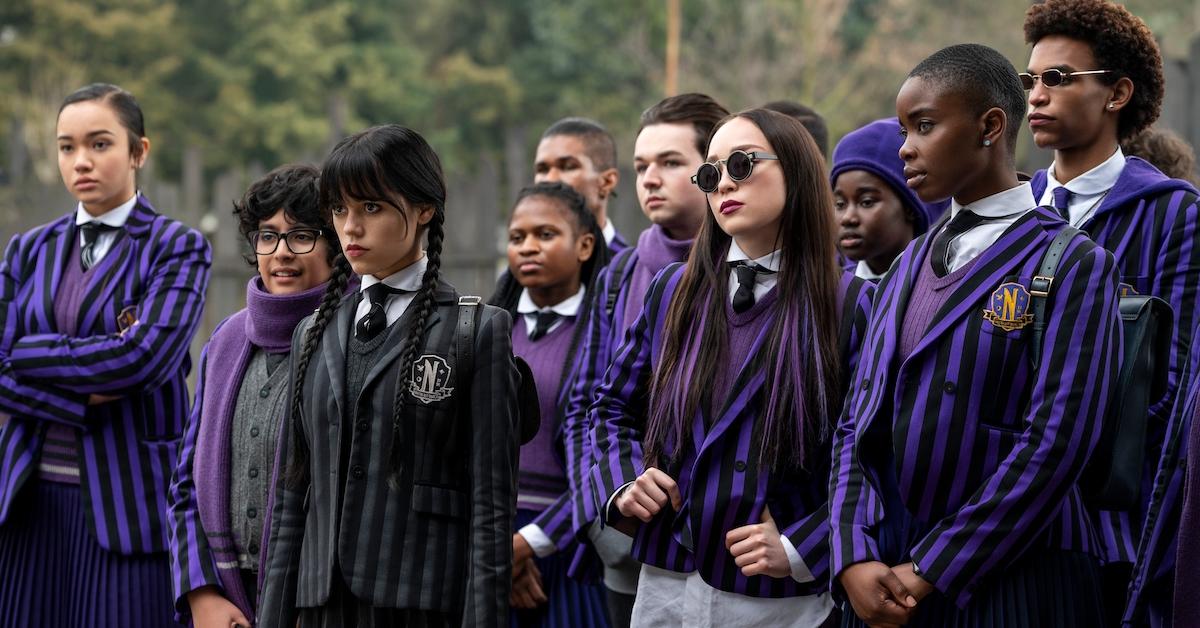 Article continues below advertisement
As we learn more, we find out that Wednesday's mom, Morticia Addams (née Frump) (Catherine Zeta-Jones), also has visions, and that there are many "Outcasts" whose specialty is in their visions. In some cases, however, these "visions" aren't always accurate, and trusting in them can lead to disaster. Wednesday will have to determine how much to trust her gut, her visions, and of course, what she sees around her. And she could make some deadly mistakes along the way.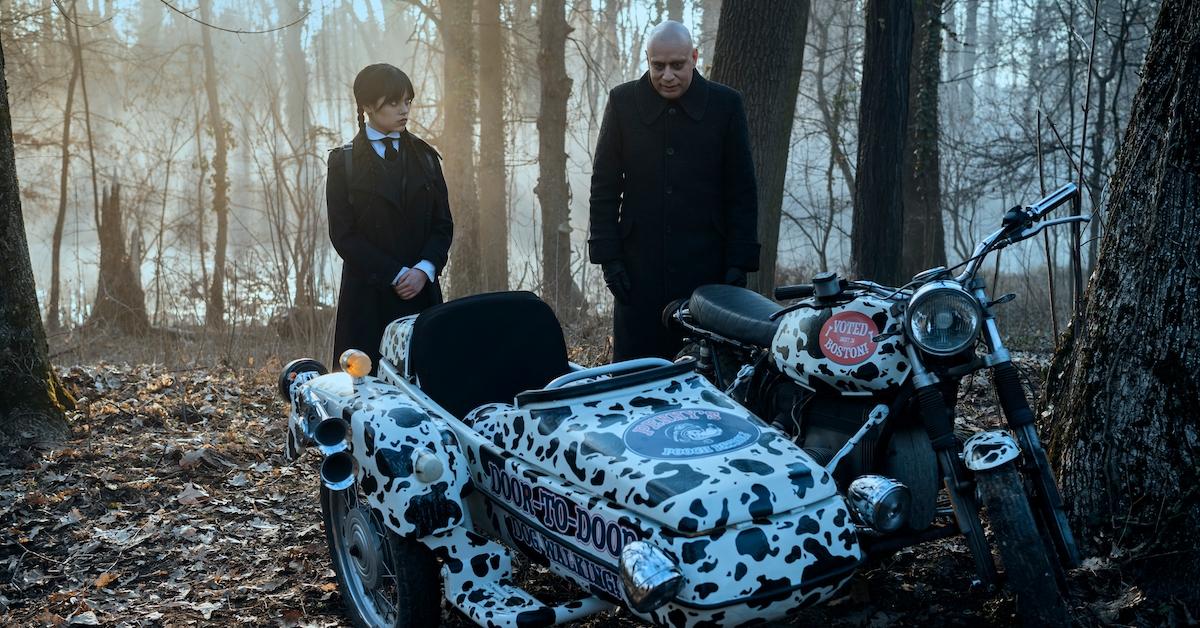 Article continues below advertisement
But visions aren't Wednesday's only power. In the original Addams Family cartoons, six-year-old Wednesday is stronger than boys that are older and bigger than she is. This translates into the Netflix series, when Wednesday can easily take down a group of "Normie" teen boys despite being the runt of her class at Nevermore.
In fact, Wednesday excels in any physical activity, as well as in academia, beyond the norm of any 16-year-old. It seems that she has some form of superstrength and superintelligence, although both could just be results of her deep obsessions she fosters throughout the franchise. In Wednesday, Wednesday is an expert fencer, has perfect aim, could probably be an MMA fighter, is writing her own mystery novel, and is a cello savant.
Article continues below advertisement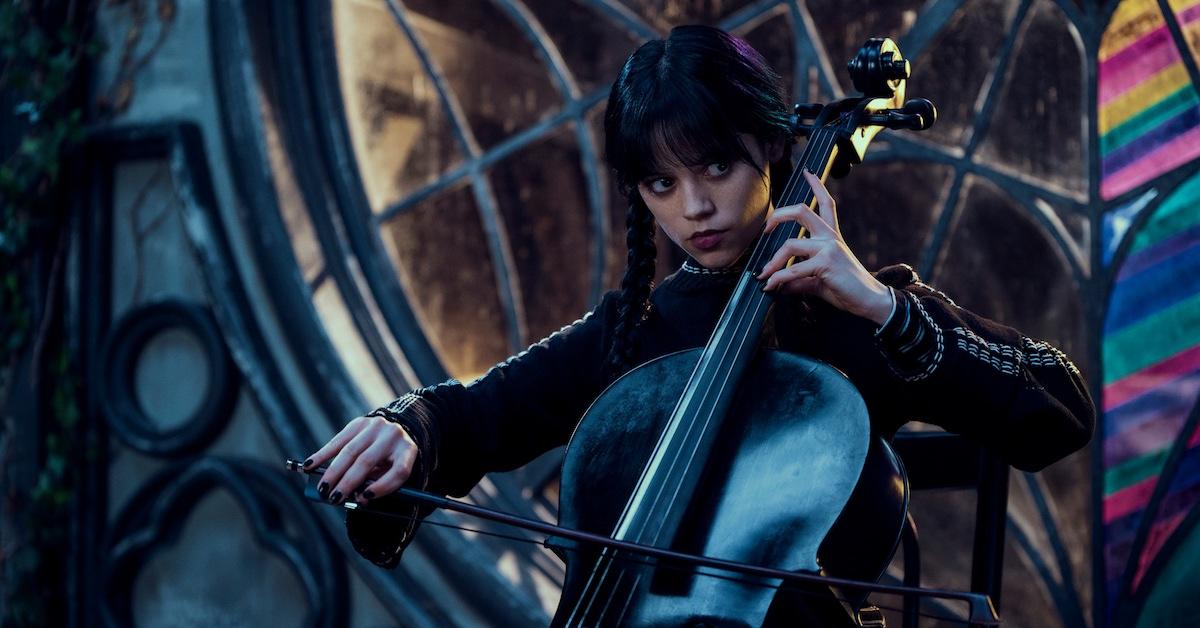 Her effortless abilities make her one to reckon with at school, but can also make her difficult to get along with, which is something that's plagued her throughout the franchise. She's typically a loner and she typically likes it that way.
But at the end of the day, we all need people, which is one of the many "values" of the Addams Family. In fact, standing up for others and doing what she feels is right is one of Wednesday's many redeemable traits, and in several of her stories, as well as in Wednesday, it can easily be considered her most important superpower of all.
Wednesday drops on Netflix on Nov. 23.