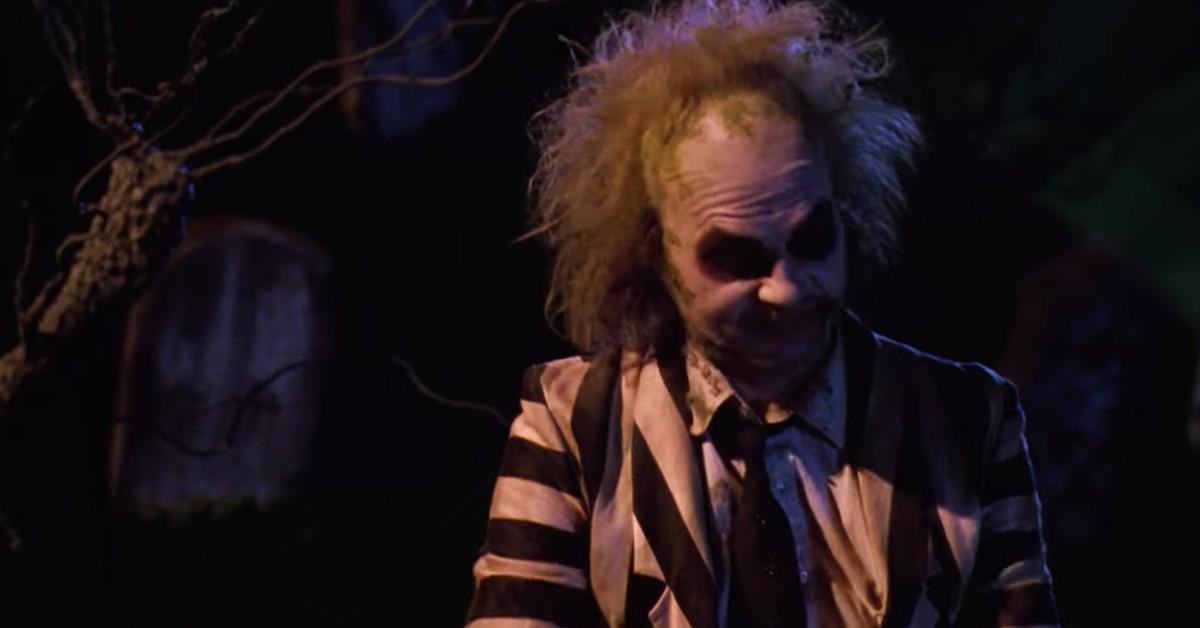 Wait, So How Did Beetlejuice Actually Die? We've Got Answers on the Character's Backstory
Spooky season is in full swing, and it's simply mandatory to screen certain Halloween cult classic films like Tim Burton's Beetlejuice.
Michael Keaton played the iconic titular character, who is already quite dead by the time we're introduced to him.
Article continues below advertisement
Beetlejuice is one of the sassiest ghosts around and happily causes mayhem in Beetlejuice. However, we never actually find out how he died!
So what is Beetlejuice's backstory? How did Beetlejuice die? Here's what we know.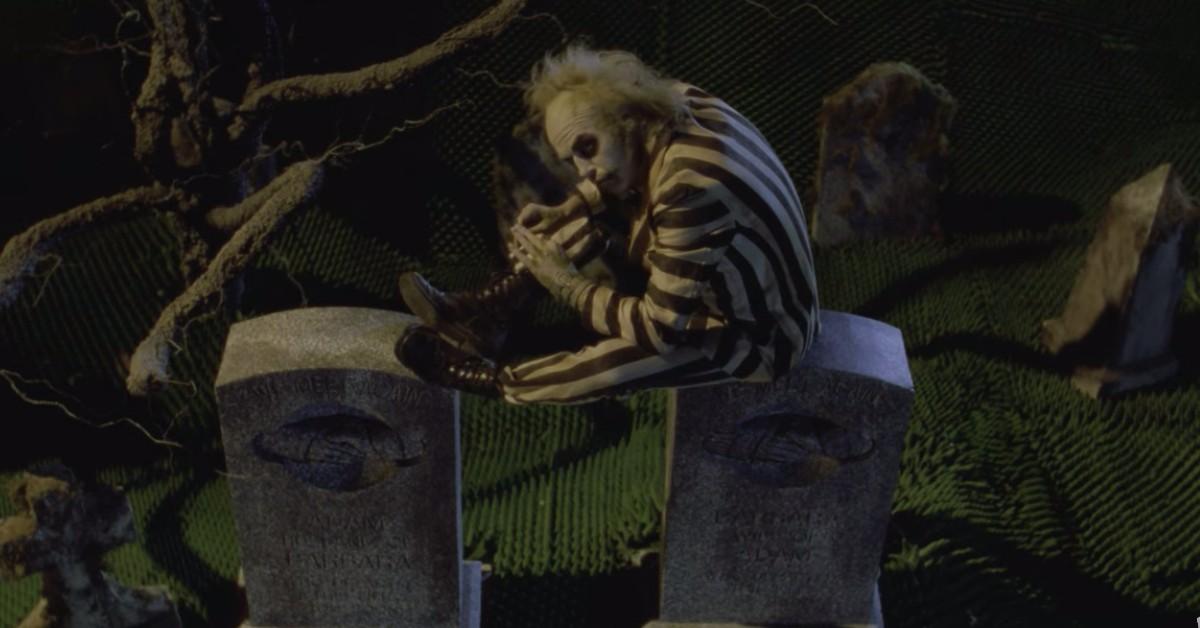 Article continues below advertisement
How did Beetlejuice die?
According to the Beetlejuice Fan Wiki, Beetlejuice died by suicide (his death by hanging was not mentioned in the original film).
Beetlejuice, whose actual name is Betelgeuse, actually attended Juilliard (well, if you trust Beetlejuice as a reliable narrator about his own life, anyway).
In addition to Beetlejuice's impressive attendance at Juilliard, the sassy ghost also apparently graduated from the Harvard Business School (that certainly explains why he's qualified to be a freelance bio-exorcist), and he also apparently lived through the Black Plague.
Article continues below advertisement
You still have a chance to catch 'Beetlejuice' on Broadway!
Did you know there's a Beetlejuice musical? Alex Brightman takes on Michael's iconic role on stage every night, playing the role of Beetlejuice with comic aplomb and killer singing chops.
Article continues below advertisement
However, you'll have to make it to New York City by January 2023 to catch the musical live. Beetlejuice the Musical is sadly closing for good on Broadway on Jan. 8, 2023. However, the show will be going on tour following the closing date on Broadway.
Article continues below advertisement
Will there ever be another 'Beetlejuice' sequel?
According to the Beetlejuice Wikipedia page, Larry Wilson's original script for Beetlejuice gave the titular character darker intentions than the character presented in the original 1988 film.
In the original script draft, Beetlejuice actually wanted to kill the Maitlands (played by Alec Baldwin and Geena Davis) and sleep with Lydia (played by Winona Ryder in the 1988 film) instead of marrying her. Larry also envisioned Beetlejuice as a winged demon.
Article continues below advertisement
Although Larry's original Beetlejuice script underwent some rewrites, Larry himself would go on to co-write another iconic Halloween film in 1991: The Addams Family.
So what about a Beetlejuice sequel? There's been plenty of talk over the years that Beetlejuice 2 was in development, with former cast members saying they'd be on board.
Article continues below advertisement
Tim Burton seemingly put the kibosh on the Beetlejuice 2 plans during a 2019 interview with USA Today, saying, "I don't know. I doubt it," when he was asked about plans for the sequel.
However, as Distractify reported in March 2022, plans for the Beetlejuice sequel are apparently back on again!
Despite the lack of an actual Beetlejuice 2 at the moment, you can still stream the iconic original on HBO Max just in time for Halloween this weekend! Happy haunting!