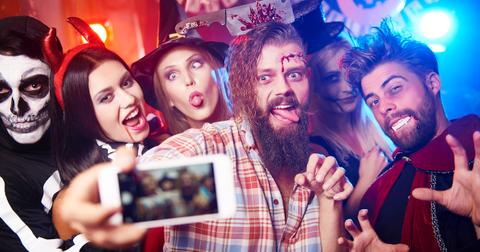 Ghoulishly Good Halloween Instagram Captions
By Lily Rose

Updated
If you thought celebrating Halloween was just for Oct. 31, guess again, ghoul. It's officially October, which means it's Halloween month so you have every excuse to decorate your door with glow in the dark cobwebs, bust out your favorite spooky skeleton decorations, buy a million mini pumpkins, chug pumpkin spice lattes, eat candy corn like your life depends on it and oh yeah — take a kajillion Halloween-inspired Instagram photos.  
But even though you've nailed that pumpkin patch pic, made a Pinterest-perfect Halloween treat or come up with like, the cutest couples costume ever, you're still going to need a caption so good it's scary. 
Check out these ghoulishly good Halloween captions before you share that post.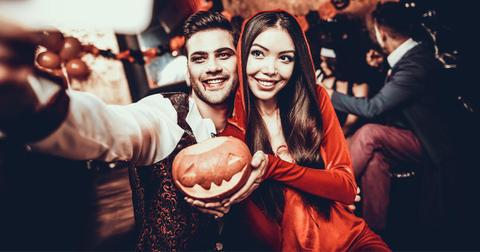 Witch Puns
I just took a DNA test turns out I'm 100% that witch.
Witch better have my candy.
Witching you a happy Halloween. 
Don't you witch your girlfriend was hot like me. 
Sippin' on gin and witches brew.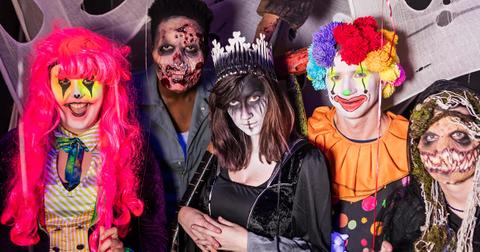 Halloween Group Photo Captions
Don't we look fa-boo-lous?
Ginger, Baby, Sporty, Scary, Posh, and Pumpkin Spice.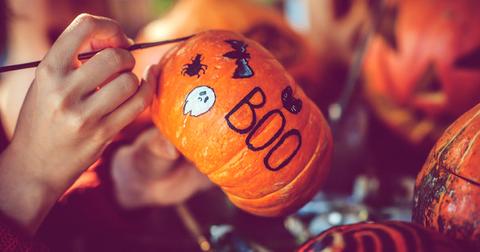 Pumpkin-Related Captions
Let's give 'em pumpkin to talk about. 
Pumpkin spice and everything nice.
Cutest pumpkin in the patch.
I love you a (pumpkin spice) latte. 
The pump-king to my pump-queen.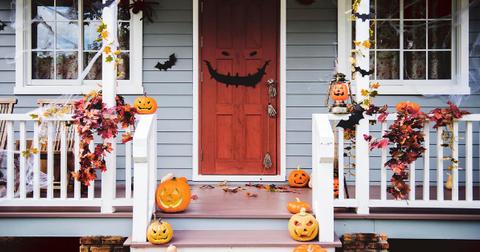 Quotes About Halloween
"It's all just a bunch of hocus pocus!" (Hocus Pocus)
"Some people are born for Halloween, and some are just counting the days until Christmas." (Stephen Graham Jones)
"Halloween is cool." (Halloweentown)
"There is magic in the night when pumpkins glow by moonlight." (Unknown)
"Every day is Halloween, isn't it? For some of us." (Tim Burton)
"Clothes make a statement. Costumes tell a story." (Mason Cooley)
"Something wicked this way comes" (William Shakespeare)
"I'm so glad I live in a world where there are Octobers." (L.M. Montgomery)
"Double, double toil and trouble; Fire burn, and caldron bubble." (Shakespeare)
"Have you come to sing pumpkin carols?" (It's the Great Pumpkin, Charlie Brown)
"On Halloween, witches come true; wild ghosts escape from dreams. Each monster dances in the park." (Nick Gordon)
"It's Halloween, everyone's entitled to one good scare." (Halloween)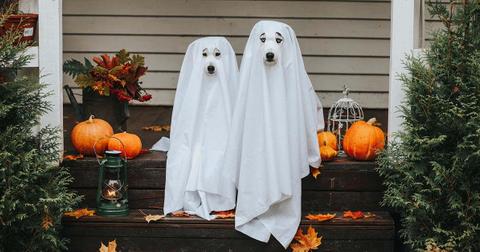 Ghost Puns
If you've got it, haunt it. 
Ghouls just wanna have fun. 
Just me and my boo 'thang. 
Not afraid to ghost your whole crew.