Get Ready to Slay This Halloween With These Super Creative Couples Costumes
Skip the boring couples' Halloween costumes this year and instead go as one of these unique ideas inspired by TikTok users. Read for more!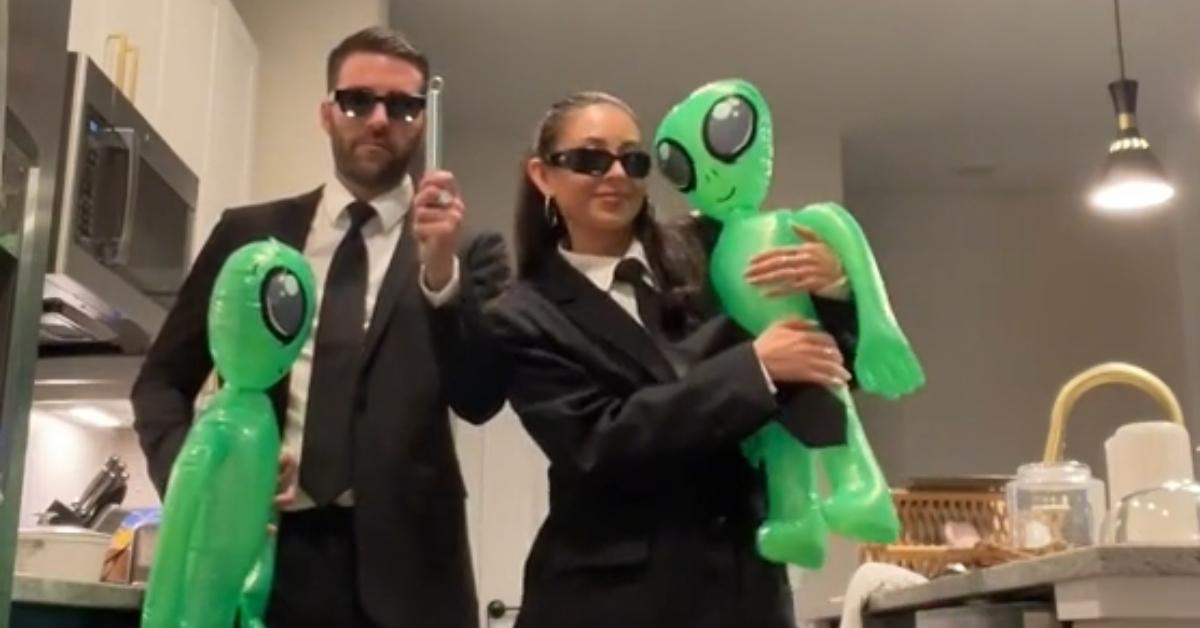 If you're one of the people already coupled-up at the start of cuffing season, then you've probably already been scouring Pinterest for some unique couples' costume ideas for Halloween. However, TikTok is the platform that has really been delivering the creativity this year. Skip the unoriginal and overdone duos (no more Jim and Pam, please!) and opt for something different this year. Thanks to the users on the app, here are 10 different (and original) couples costume ideas for all orientations.
Article continues below advertisement
Velma and Shaggy from 'Scooby Doo'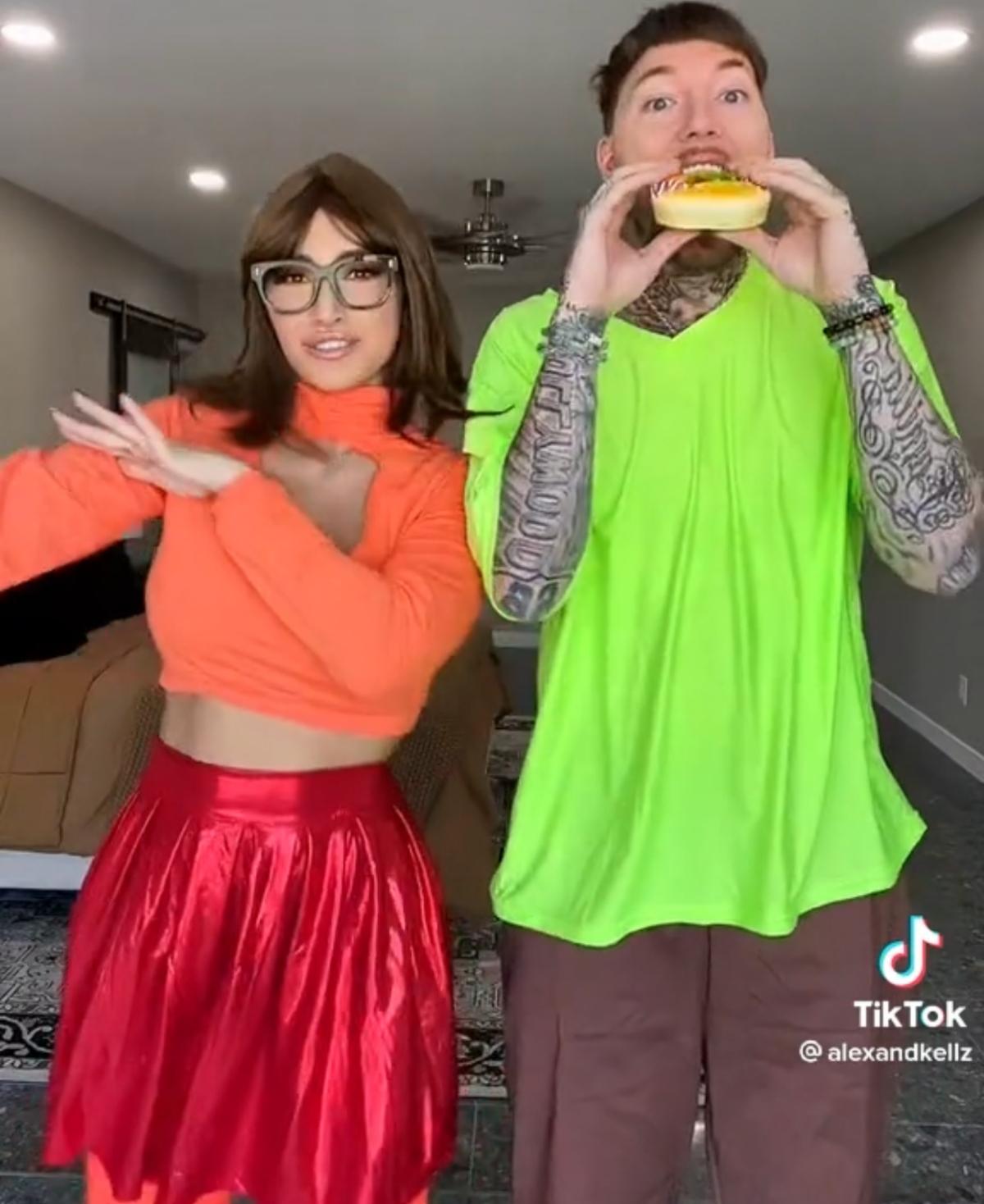 Finally! A costume the whole family can enjoy. With a few vintage pieces and a trip to Target, Velma and Shaggy's looks can be pulled together in no time. If you're able to get your hands on key s to a multicolored Mystery Van, that's even better.
Coraline and Wyborn
Coraline and Wyborn from the Coraline film is a good choice for those who love the spooky childhood book-turned-movie classics (even if Wyborn wasn't in the book).
Article continues below advertisement
'Men (and Woman) In Black'
TikToker Brooke Justine and her partner took the easy (yet clever) route with their Halloween costumes this year. With only a suit jacket, white button-down, and a tie, they gave what needed to be given in their Men in Black-inspired get-up. For maximum believability, head to your local Spirit Halloween or Party City for tiny alien blow-up dolls.
Article continues below advertisement
Dora the Explorer and Backpack
It's spooky season and the swipers are swiping — which makes Dora the Explorer the perfect person to protect the streets this Halloween. And if you're partner isn't totally buying the bob cut, they have options. Either they can strap on your shoulders and transform into Dora's backpack, or play the villain and dress up as Swiper. Dealer's choice.
Article continues below advertisement
Lola and Bugs Bunny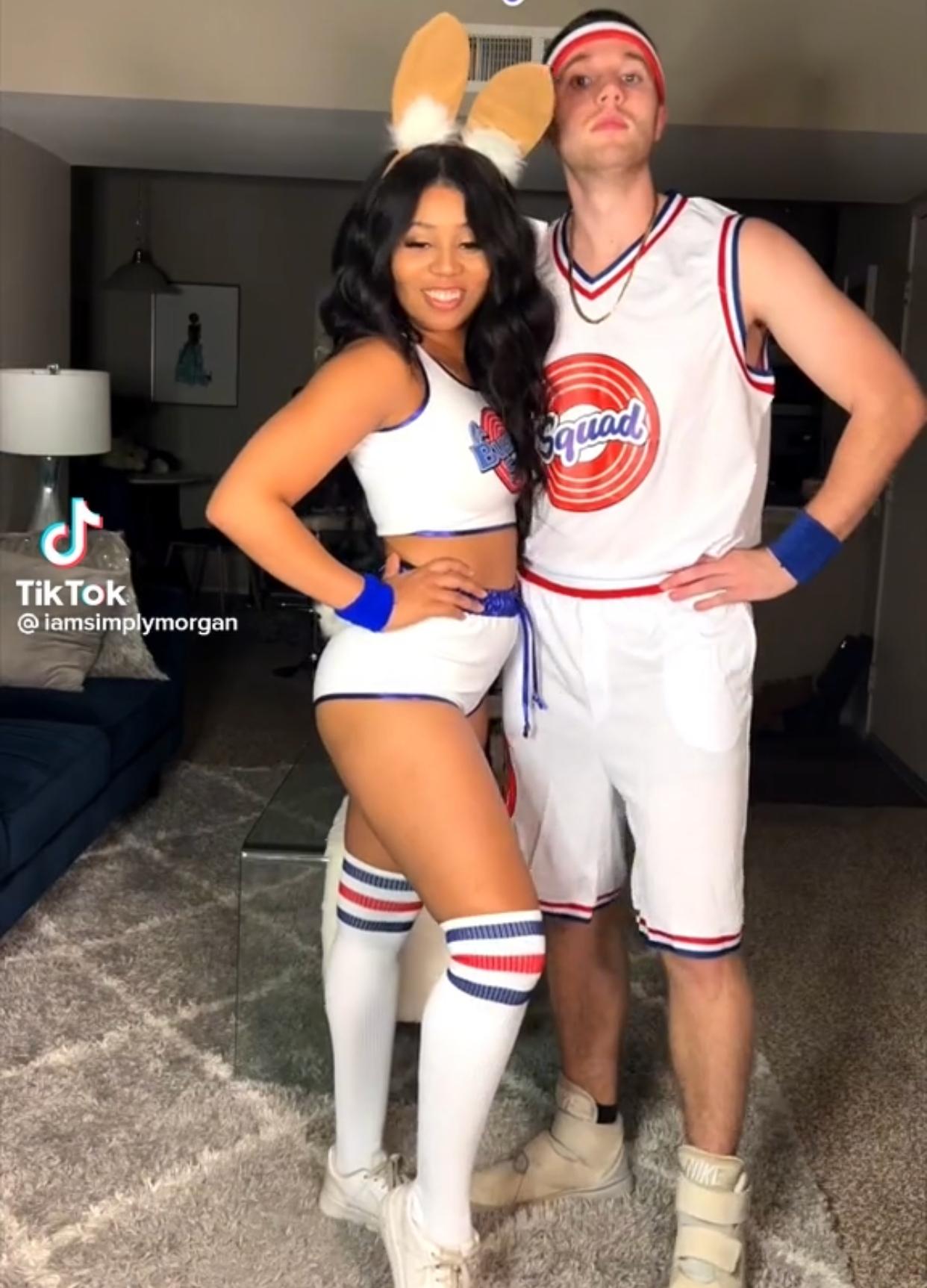 When you mention icons, you can't forget the OG of animated television — the one and only Bugs Bunny. But what would Bugs be without Lola? Our guess is just a Bunny with a dream. You and your partner can pull off this look with a jersey (found on Amazon), a pair of bunny ears, basketball shorts, and sneakers.
Or you can just cop the entire 'fit from DollsKill.com.
Article continues below advertisement
Jack and Sally or Victor and Emily
For couples who grew up watching Tim Burton classics and other movies that were just a little too creepy for your younger siblings to watch with you, Jack and Sally from The Nightmare Before Christmas or Victor and Emily from The Corpse Bride are great couples costumes.
Article continues below advertisement
Carl and Ellie
If you think you and your soulmate are as compatible as Up's Carl and Ellie, then dressing as them for Halloween should be a consideration this year. Not only are they easy costumes to put together, but you're bound to warm people's hearts at your next costume party.
Article continues below advertisement
Kehlani and Demi Lovato
For the WLW couples out there, consider dressing as Kehlani and Demi Lovato from their steamy performance from Demi's 2018 "Tell Me You Love Me" tour. While the pair never actually dated, their performance together was iconic.
Article continues below advertisement
Frog and Toad
These costumes could really work with any gender — but for same-sex couples especially, Frog and Toad from the classic children's books is a unique and fun option to consider this Halloween.
Article continues below advertisement
Steve Irwin and his crocodile
Yes, you can also consider going as Lily and Mia from The Princess Diaries. But if you want to truly be original, go dressed as the late Steve Irwin and his favorite wild animal, the crocodile.