Looks Like the 'Beetlejuice' (Beetlejuice, Beetlejuice) Sequel Is Finally Happening!
Do our eyes deceive us? Is a sequel to 'Beetlejuice' finally happening? Who will be part of the cast of 'Beetlejuice 2'? The suspense is killing us.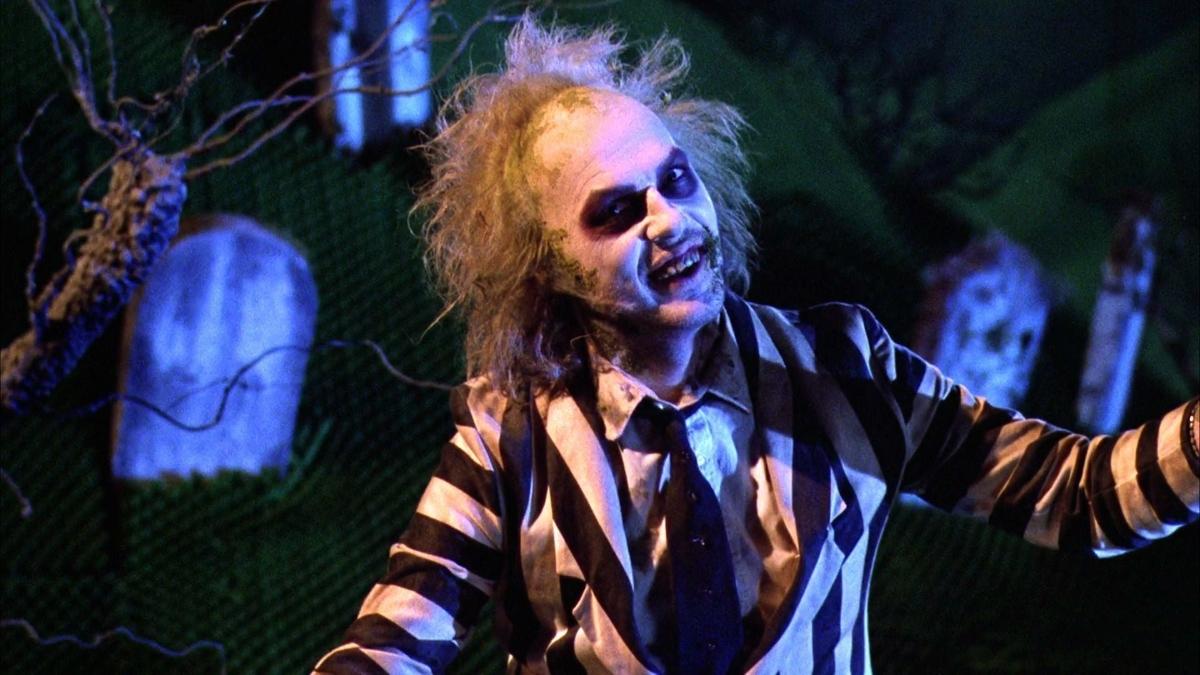 Make sure you know where your Handbooks for the Recently Deceased (Diseased) are because the long-awaited sequel to Beetlejuice is looking like it's finally going to happen. What do we know about the movie so far? Our only option is to draw a door, knock three times, and try to get some answers from Juno our caseworker.
Article continues below advertisement
Now, that we know Beetlejuice 2 has been green lit, we're dying to know who will make up the cast. Will Michael Keaton reprise his role as the grimy, yet comedic Beetlejuice or will Johnny Depp take a stab at the role? Here's everything we know about Beetlejuice 2 and the big names that will be featured in the film.
Who will star in 'Beetlejuice 2'?
Fans of the film Beetlejuice can jump in the line for joy because the sequel is nigh. Released in 1988, Beetlejuice centered around a sweet couple living in the country who die and are forced to haunt their home.
Article continues below advertisement
Other than being dead, their major problem is sharing their beloved house with an uptight businessman from New York and his wacky artist wife (played by Catherine O'Hara) who decorate their home into oblivion. The only saving grace is their teenage daughter, played by Winona Ryder, the only one who can see them.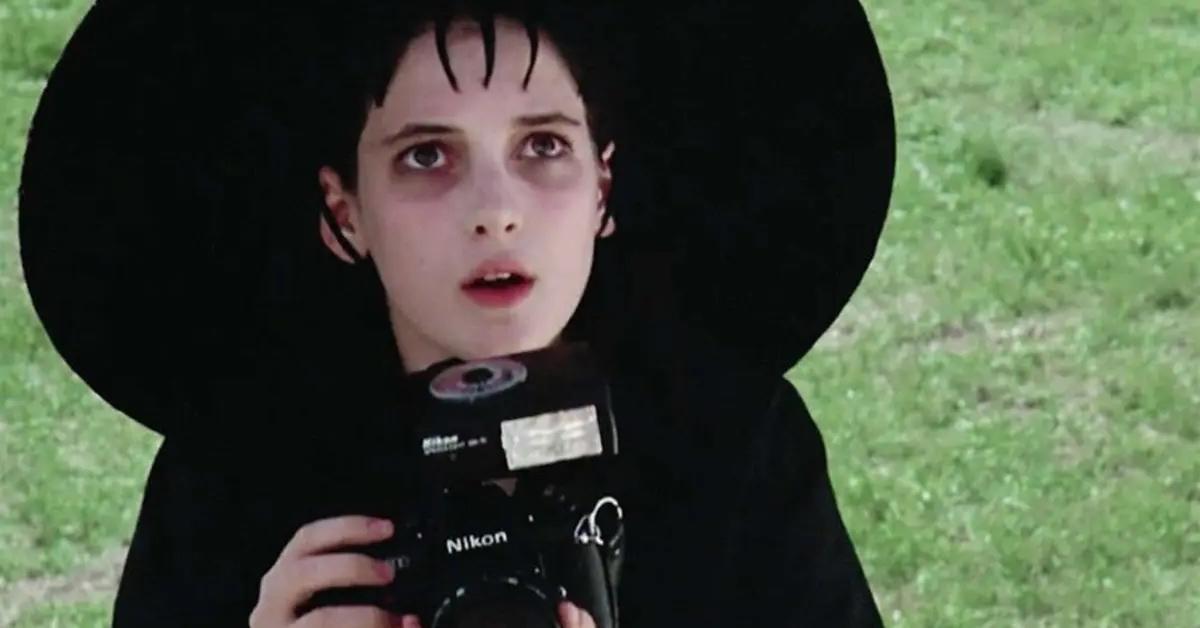 Article continues below advertisement
According to Yahoo! Entertainment, via The Ankler, Michael Keaton (who played the titular Beetlejuice) is set to return along with Winona Ryder. Director Tim Burton is also likely to return. And what about the uniquely talented Johnny Depp? While rumors suggested Johnny will star in Beetlejuice 2, he isn't currently listed as a cast member. But, do you know who is? Jenna Ortega!
Article continues below advertisement
Not only will Catherine O'Hara return as Delia Deetz, but Jenna will also join the Beetlejuice 2 cast, playing the role of Lydia's daughter. Monica Bellucci is also being featured in the film as Beetlejuice's wife (say what?).
So, who do we have to thank for resurrecting this project? It's an unlikely hero.
Brad Pitt may produce 'Beetlejuice 2.'
Interestingly enough, Brad Pitt's production company Plan B is responsible for digging this movie out of a shallow grave. Per Jeff Sneider of The Ankler, the company hopes to get "cameras rolling as soon as this summer." Jeff also believes this project will not languish on the shelf for another decade as that's not what Brad Pitt's production company would sign up for.
Article continues below advertisement
Plan B has been behind some incredible movies since the company began in November 2001. They produced blockbusters such as The Departed, 12 Years a Slave, and Vice. There is little doubt that once Plan B is involved, a project will get off the ground (or will be dug out of the ground).
Article continues below advertisement
A sequel to 'Beetlejuice' has been contemplated for decades.
Two years after Beetlejuice was released, director Tim Burton had the outline for a sequel ready to go. Soon after, British playwright Jonathan Gems (Mars Attacks!) cranked out a 126-page screenplay tentatively titled Beetlejuice Goes Hawaiian. Much of the original cast was attached to return, including Michael Keaton, Winona Ryder, Catherine O'Hara, and Jeffrey Jones.
The premise was simple. Winona Ryder's Lydia travels to Hawaii to check on a project her father is working on, a casino/resort built on top of the grave of a sacred Hawaiian priest. Inevitably, wacky ghosts begin wreaking havoc on the hotel, forcing Lydia to ask Beetlejuice for help. If you're wondering if he surfs at some point, wonder no more.
Article continues below advertisement
What could stop such a delightfully ridiculous movie from being made? Tim Burton was offered full creative control over Batman Returns, so off he went, taking Michael Keaton with him. Unable to get the film moving, it remained in purgatory for nearly 15 years until 2011. For no apparent reason, Warner Bros. decided this idea had to see the light of day once again.
Article continues below advertisement
Seth Grahame-Smith (Abraham Lincoln: Vampire Hunter) and David Katzenberg (2017's IT) were tapped to produce and write an all-new sequel. Seth told EW in 2011 he only agreed to the project if Tim Burton gave his blessing and Michael Keaton was 100 percent involved.
By 2014 things had fallen apart with rumors of no script flying around, and not a peep was heard until 2022. Who do we have to talk to to make sure this happens? Is it Beetlejuice, Beetlejuice, Beetlejuice?