They're Certainly Creepy and Kooky, but What Are the Addams Family Members Supposed To Be?
The Addams Family members are an odd bunch of characters, but are they human? What are they supposed to be? Let's discuss the age-old question.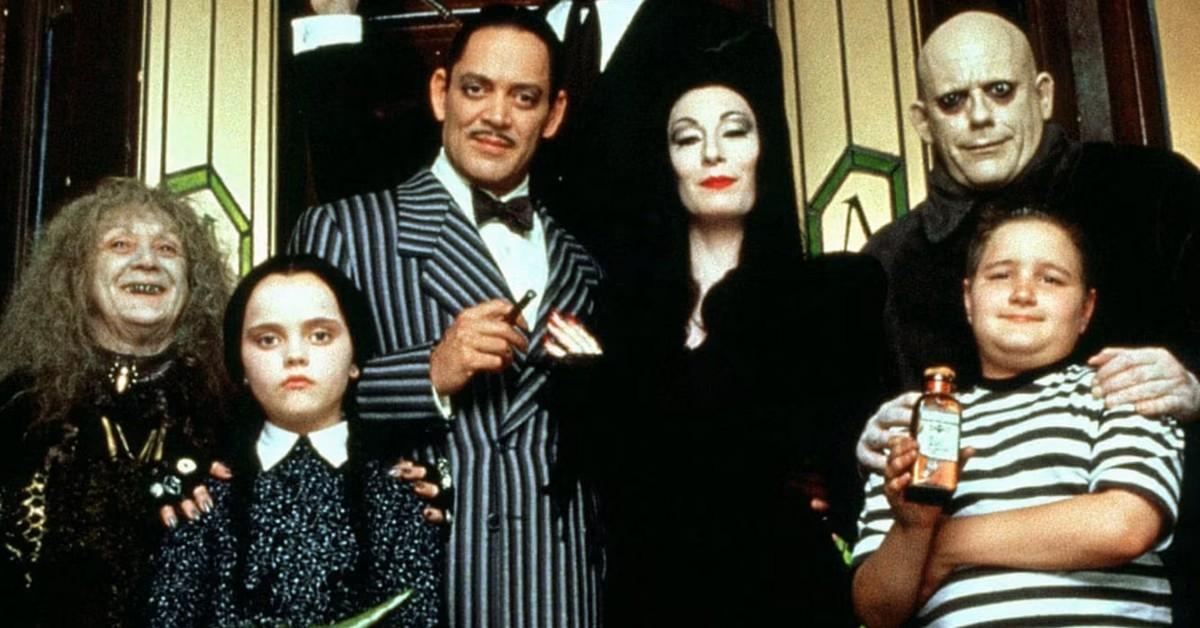 They're creepy and they're kooky, mysterious and spooky, they're all together ooky, but what are they? Questions regarding the species, so to speak, of the ghoulish Addams Family have been swirling for decades. And with the upcoming Nov. 23, 2022, release of Netflix's horror-comedy series Wednesday — which stars fantastic scream queen Jenna Ortega (X) as the woeful Wednesday Addams — people are more curious than ever.
We're here to discuss what the heck the Addams Family members are supposed to be. Are they undead? Are they even human? Let's chat.
Article continues below advertisement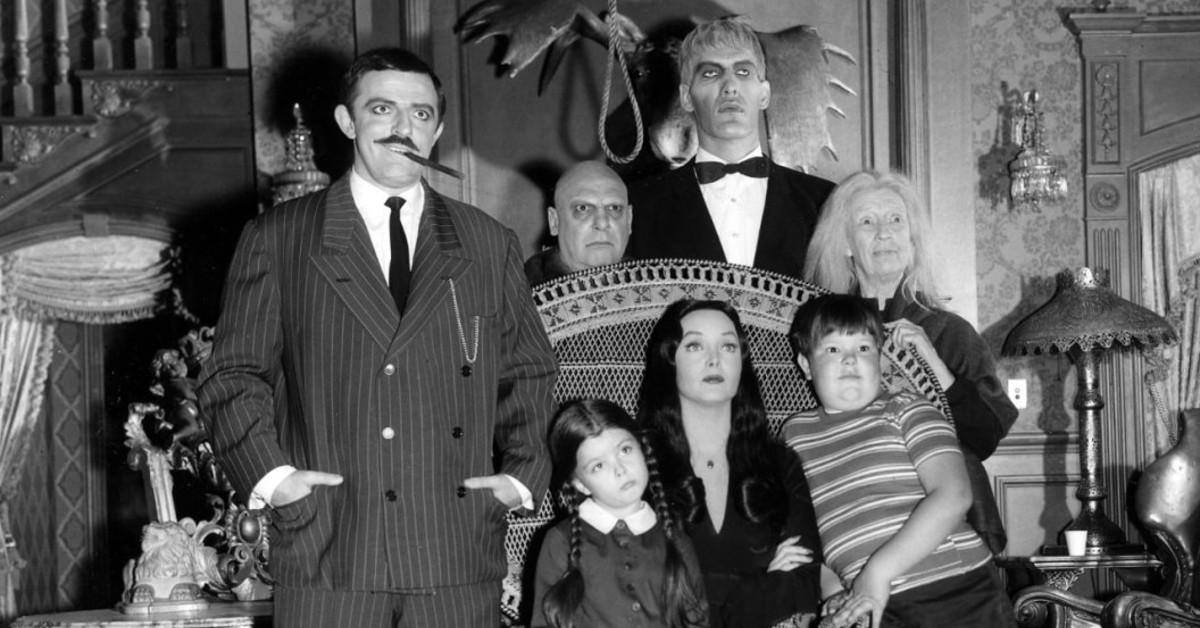 What are the Addams Family members supposed to be?
For those who don't know, the Addams Family spawned from artist Charles "Chas" Addams' deliciously macabre comic panels for The New Yorker, the first of which debuted in 1938. According to Smithsonian Magazine, the first comic saw an unwavering salesman drop by a haunted mansion to tout his "vibrationless, noiseless" vacuum. He described it as a "great time and a back saver" that "no well-appointed home should do without."
Article continues below advertisement
It's more likely that you know the gothic family from the 1960s sitcom, aptly titled The Addams Family. The creepy clan has also been the subject of numerous films from 1991 to 2021. Clearly, their hair-raising influence is timeless.
As it turns out, the Addams Family is just, well, a "normal" family. Charles Addams described his creation as a "satirical inversion" of the archetypal American household. It's more than obvious that Gomez, Morticia, Wednesday, Pugsley, Uncle Fester, Grandmama, the hairy Cousin Itt, and their Frankenstein-like butler, Lurch (we can practically hear him utter the words "You rang?"), are a bit odd. With that being said, they're technically human.
Article continues below advertisement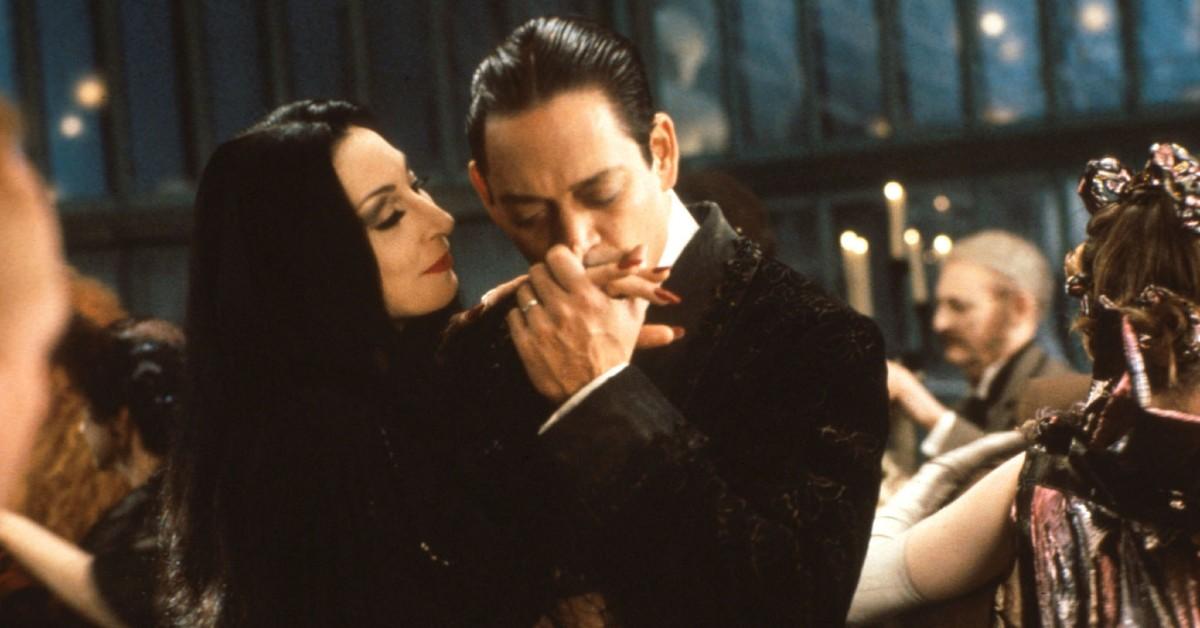 Then there's the helpful Thing T. Thing — a cryptic creature whose body is just too ghastly to be revealed in its entirety. In the television series, Thing is simply seen as a human hand that pops out of tiny boxes. He typically offers a helping hand, no pun intended. Everyone say "thank you, Thing."
Article continues below advertisement
In Barry Sonnenfeld's 1991 film, however, Thing is pictured as a severed hand that scurries around on its fingers. Neither iteration of Thing rings of humanlike qualities, however, the TV series version implies that Thing is not even remotely human.
"They did that wrong in that picture," TV series writer Seaman Jacobs told the Television Academy of the 1991 film, per MeTV. "They showed the hand out there. That was not the idea of our gag. The gag was: What is at the end of the hand? What is connected to the hand? That made no sense to see Thing all by itself."
With a sprinkling of imagination, Thing can be whatever you want him (or it?) to be.
Article continues below advertisement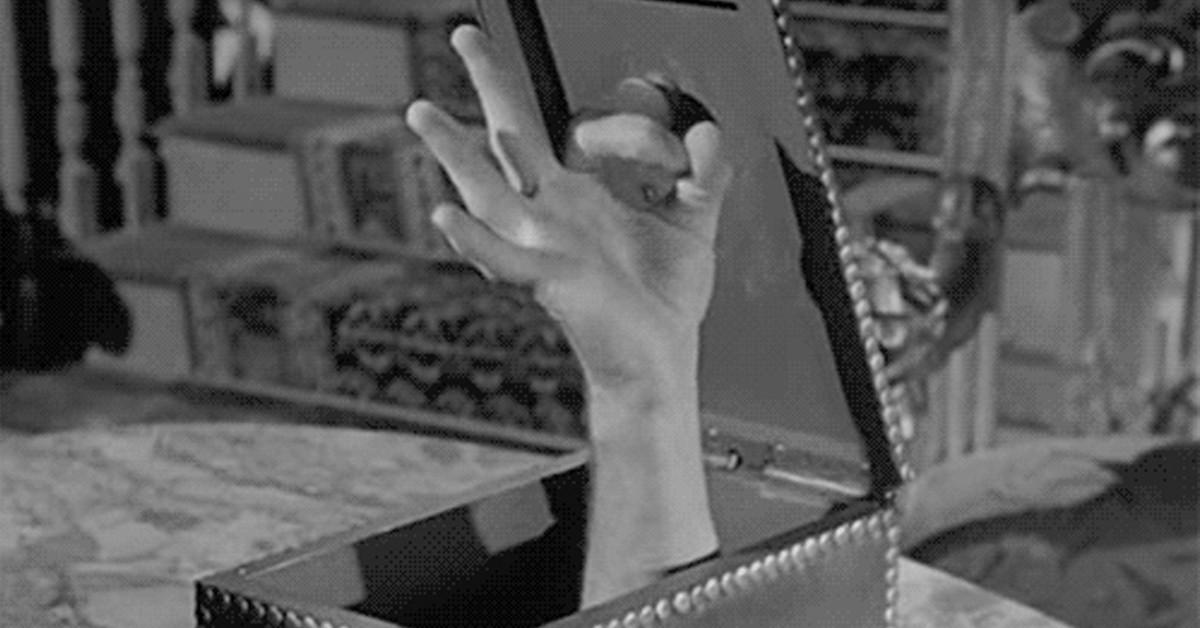 Grandmama Addams is depicted as a witch.
Charles Addams originally described Grandmama as a "disrespectful old hag" who "willingly helps with the dishes, cheats at solitaire and is roughly dishonest."
"The complexion is dark, the hair is white and frizzy and uncombed... she has a light beard and a large mole... foolishly good-natured... fumbling, weak character... is easily fooled."
Article continues below advertisement
Per Slash Film, Grandmama "is Gomez's (and sometimes Fester's) mother." While she is alive and well in the iconic '60s sitcom, in the short-lived 1998 remake series, and in the animated films, Grandmama is as dead as a doornail in the '90s flicks.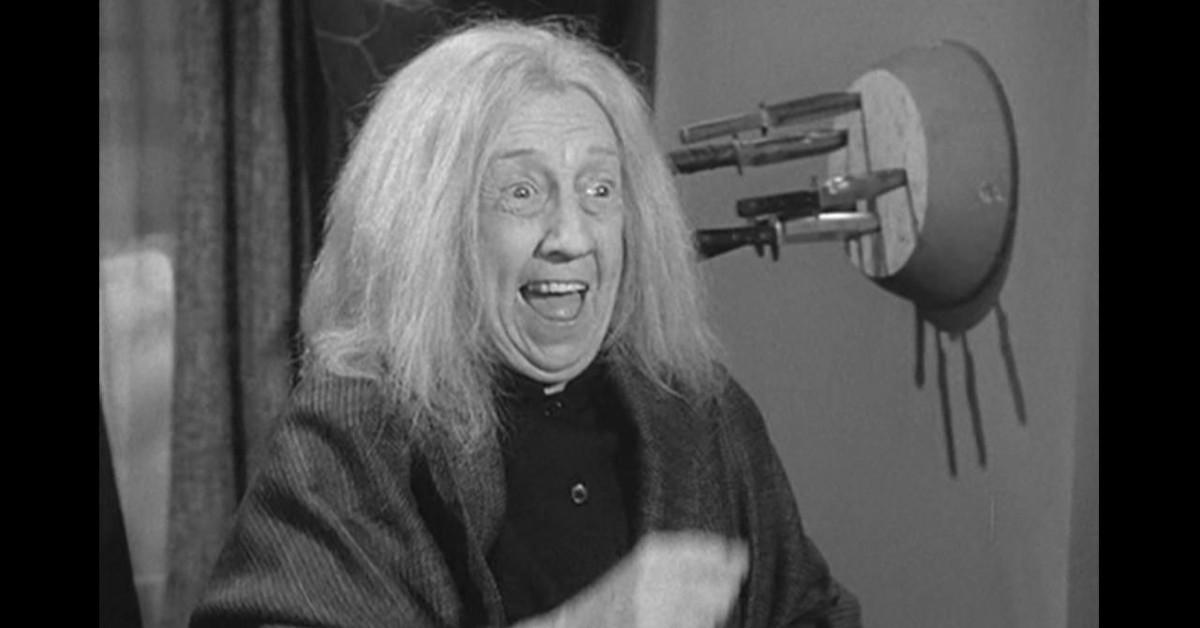 Article continues below advertisement
In the three '90s films "she resides in the Addams' family graveyard, having been murdered along with her husband by an angry mob, who presumably killed them for being too different."
In versions where she has a pulse, Grandmama is a witch, as is Morticia's eerie mother, Granny Frump. Hilariously, Grandmama and Granny Frump will occasionally butt heads while attempting to share the kitchen — aka their potion-making lair.
Being an enchantress doesn't make her any less human.
In fact, Newsweek released an article in 2018 titled "Number Of Witches Rises Dramatically Across U.S. As Millennials Reject Christianity." The article declared that "the number of witches and Americans practicing Wicca religious rituals increased dramatically since the 1990s," and that "there may be at least 1.5 million witches" in the U.S.
Grandmama is one of millions of human sorceresses.
Wednesday premieres on Wednesday (obviously), Nov. 23, 2022, on Netflix.