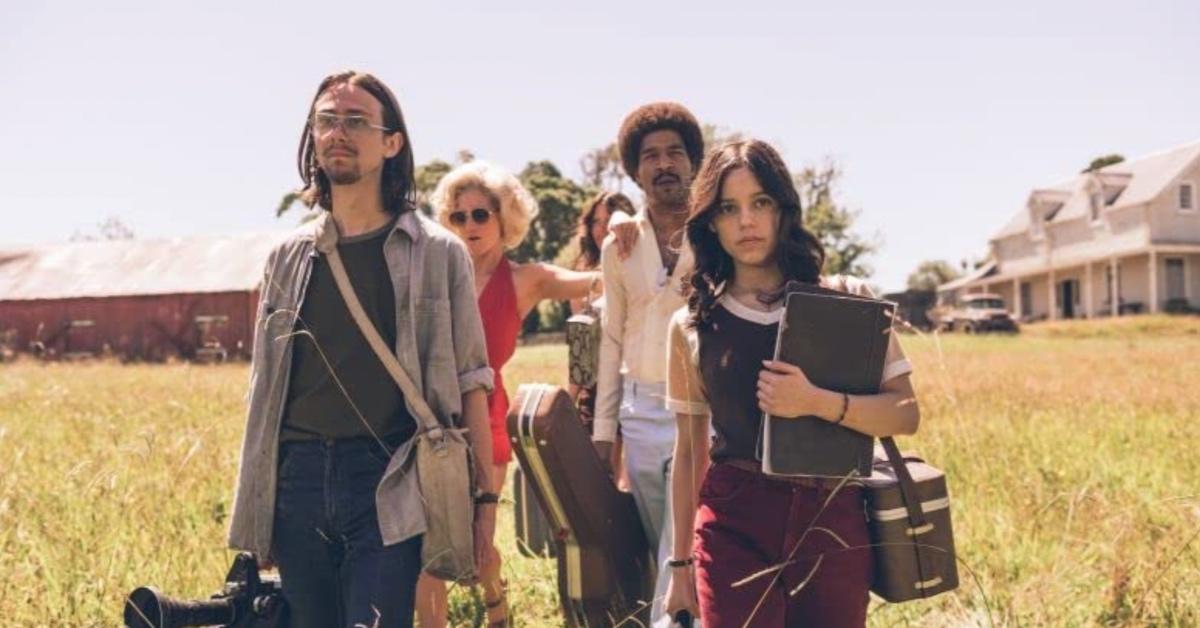 The 'X' Movie Ending Is Bound to Knock Your Socks Off — Here's What Happens (SPOILERS!)
'X' movie ending explained: a porno and a slasher wrapped into one, 'X' charts the fast-paced decay of a group of sexually liberated youths.
Spoiler alert: This article contains spoilers for the 2022 movie X.
A slasher chronicling a sex-positive porno film crew's attempts to defy the worst odds and stay alive during their stay at a deserted farmhouse in a Texan small town? That's X in a nutshell.
Article continues below advertisement
X marks Ti West's return as a horror movie director after several years spent working on TV series like The Resident and Soundtrack. With the movie, Ti name-checks filmmaking greats like Tobe Hooper, Alfred Hitchcock, and George A. Romero to create an hour-and-45-minute-long experience viewers won't forget.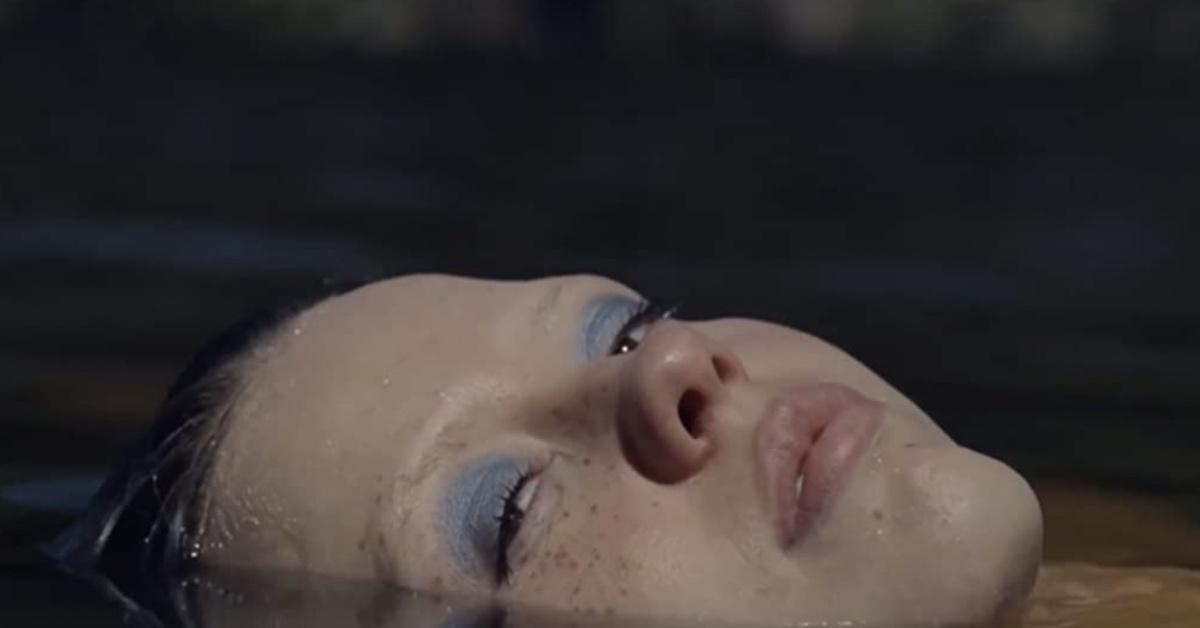 Article continues below advertisement
'X' borrows from '70s art pornos and legendary horror movies. How does it end? Does anyone survive the ending?
Starring Owen Campbell as RJ, the porno director with big dreams to chase; Brittany Snow as Bobby-Lynne, one of the stars of the flick; Scott "Kid Cudi" Mescudi as Jackson, Bobby-Lynne's boyfriend and co-star; Martin Henderson as Wayne, a producer; Mia Goth as Maxine, Wayne's girlfriend; and Jenna Ortega as Lorraine, the timid boom operator, X blends the aesthetic of '70s art pornos with that of blood-drenched slashers.
Wayne rents out a guesthouse in Texas for the shooting of The Farmer's Daughters. The adventure takes a gruesome turn after they meet their sexually deprived hosts, Howard (Stephen Ure) and Pearl (also Mia Goth.)
Article continues below advertisement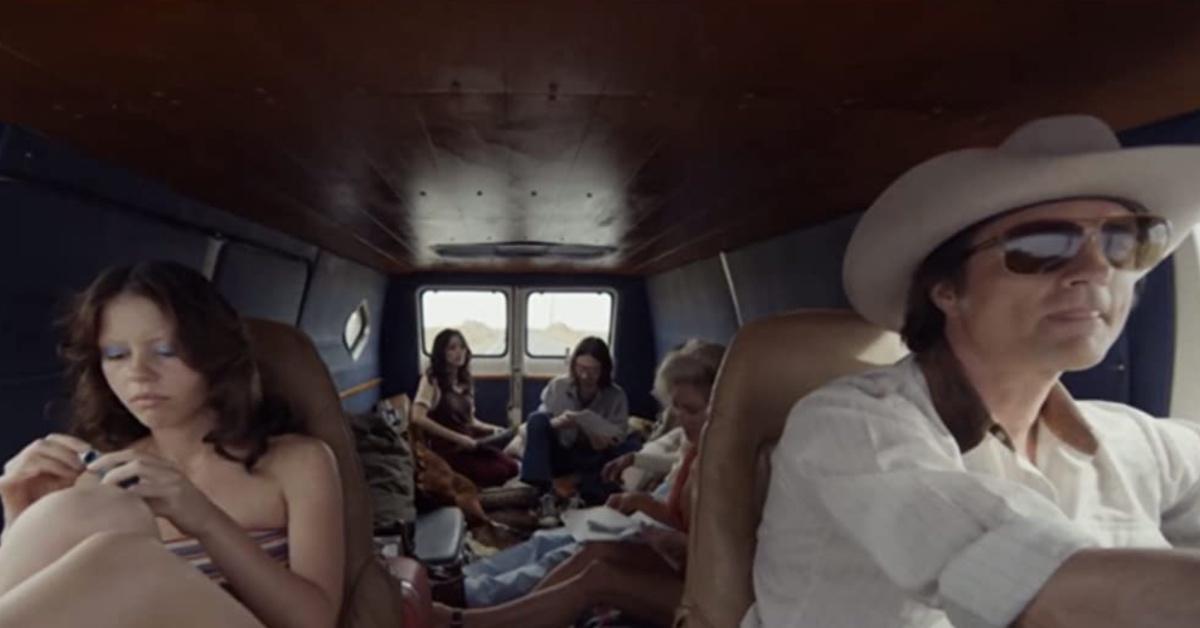 Maxine and Pearl seem to bond despite their age difference, with Pearl spotting the similarities between her younger self and the brazenly confident porno star. This does not work out in Maxine's favor. As to the main conflict between Pearl and her hubby? They have given up on having steamy sex a long time ago out of concern for Howard's heart. Alas, he is worried it might stop, should they attempt to get it on.
Article continues below advertisement
Set in the '70s, X closely assesses the achievements of the sexual liberation movement. By contrasting the open-minded, unceasingly curious attitude of the cast and the jealous, sex-deprived attitude championed by their elders, the movie offers a new twist on your standard intergenerational conflict. The scene with Brittany Snow and Kid Cudi humming "Landslide" by Fleetwood Mac is bound to live in your head rent-free for some time to come.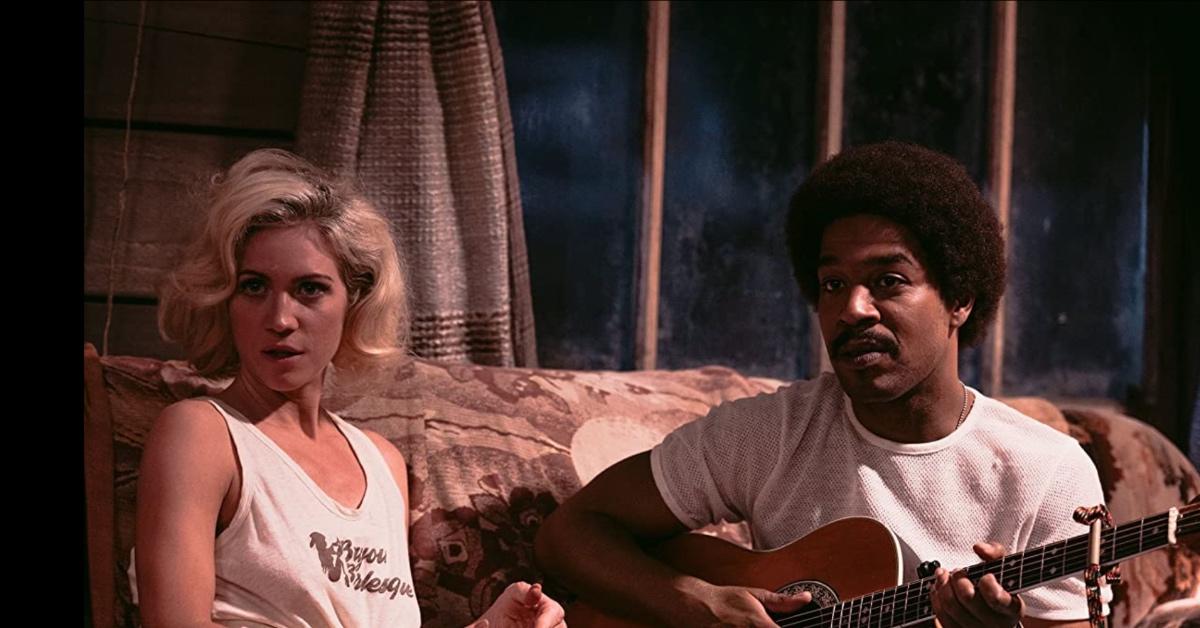 Article continues below advertisement
'X' movie ending explained: Here's what happens at the end of 'X.' (VERY SPOILER-Y SPOILERS!)
Without further ado: The cast of The Farmer's Daughters starts dropping like dead flies after a very horny Pearl starts to wreak havoc.
Driven by pure and unfiltered desire, the old lady leaves plenty of corpses in her wake. Her victims include Wayne, Maxine's macho beau. RJ gets stabbed in a manner that's bound to reinvent the meaning of stabbed. (Select Redditors have also used the word "decapitation" in their descriptions of the graphic montage.)
As to the end of the movie? Howard shoots and kills Lorraine, one of the last crew members standing. Spoiler: Howard and Pearl do end up having sex. Howard's heart seems to give in shortly afterward. As to the grand finale? Maxine hops into Howard's truck to get out once and for all. She does, however, reverse the vehicle to run over Pearl's head.
Article continues below advertisement
Ti West has already finished working on 'Pearl,' the prequel to 'X.'
News about the forthcoming prequel started to emerge in March 2022. Ti shared a few details about the project during a premiere screening of X held at the South by Southwest Festival. According to Los Angeles Times, X and Pearl were shot back-to-back in New Zealand. (So not quite Texas!)
X is available in cinemas now.