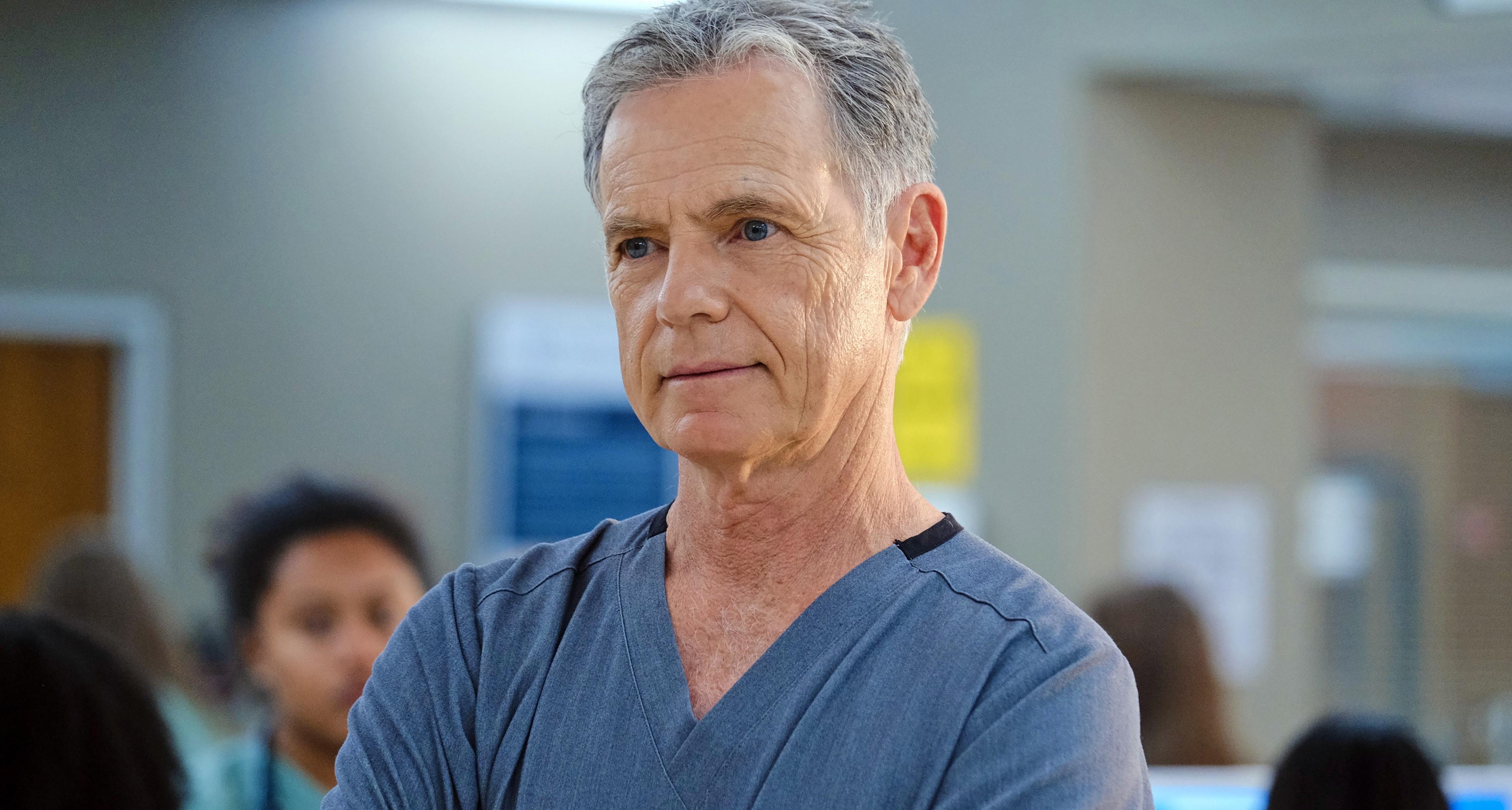 Things Aren't Looking Good for Dr. Bell on 'The Resident'
Season 6 of The Resident is taking the complicated Dr. Randolph Bell (Bruce Greenwood) on the emotional ride of his life. To start, he's constantly managing his multiple sclerosis (MS) in the hopes of staving off any potential flare-ups. That's the bad news. The good news is that he and the illustrious Dr. Kit Voss (Jane Leeves) finally got hitched. That joy lasted but a moment as a new villain has arrived.
Article continues below advertisement
Because of this nefarious archnemesis, Dr. Bell is facing severe circumstances that could affect his position at Chastain Park Memorial Hospital, and fans are curious to know his fate. Many are wondering: Is Dr. Bell leaving The Resident? Here's what we know.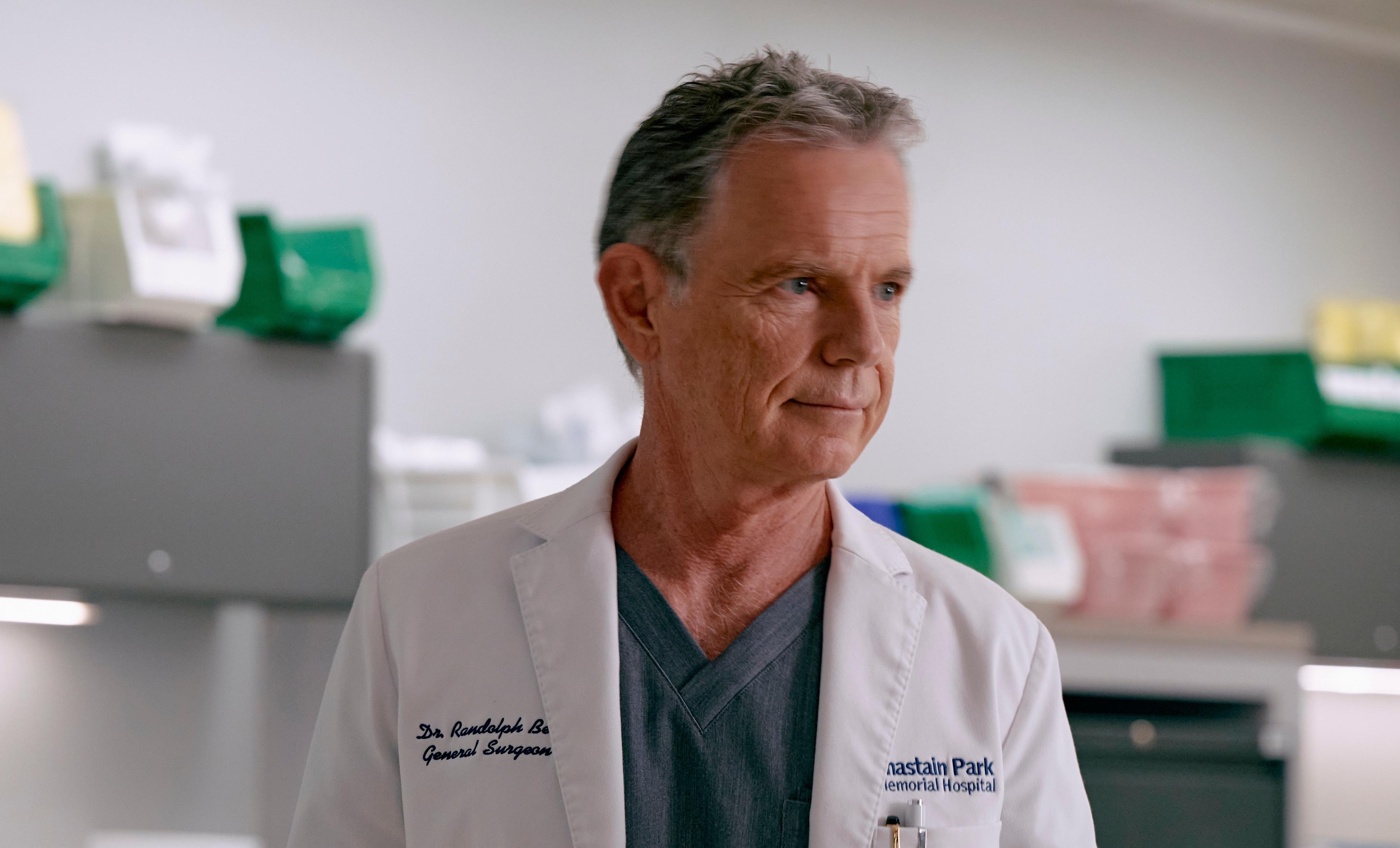 Article continues below advertisement
Is Dr. Bell leaving 'The Resident'?
There are several gauntlets being thrown in the path of Bell as he struggles to stay in good spirits and in good health. It all begins with the newly elected Governor Betz (Steven Culp), who plans to reallocate city funds, shifting them away from medicine and into crime. Of course, this tough-on-crime stance will only end up being tough on the patients and staff of Chastain Memorial.
The governor announced this at a press conference where Kit and Bell were in attendance. Unable to control his anger, Bell accused Governor Betz of previously engaging in Medicare fraud, hence his lack of interest in healing. After that, the governor vows to do what it takes to destroy Bell, which includes planting one of his employees at the hospital where he posed as a new surgical scrub tech.
Article continues below advertisement
Sadly, the mole was in surgery with Bell when he lost a patient due to complications no one was aware of at the time. Despite the fact that this was clearly not his fault, Bell blames himself and the spy uses this opportunity to lie about what actually went on in surgery. When Bell is served with court papers via the governor, he sees the spy who was also deposed. During the deposition, the sneaky surgical scrub tech lied and said Bell's MS symptoms flared during surgery. Is this how we lose the esteemed Dr. Bell?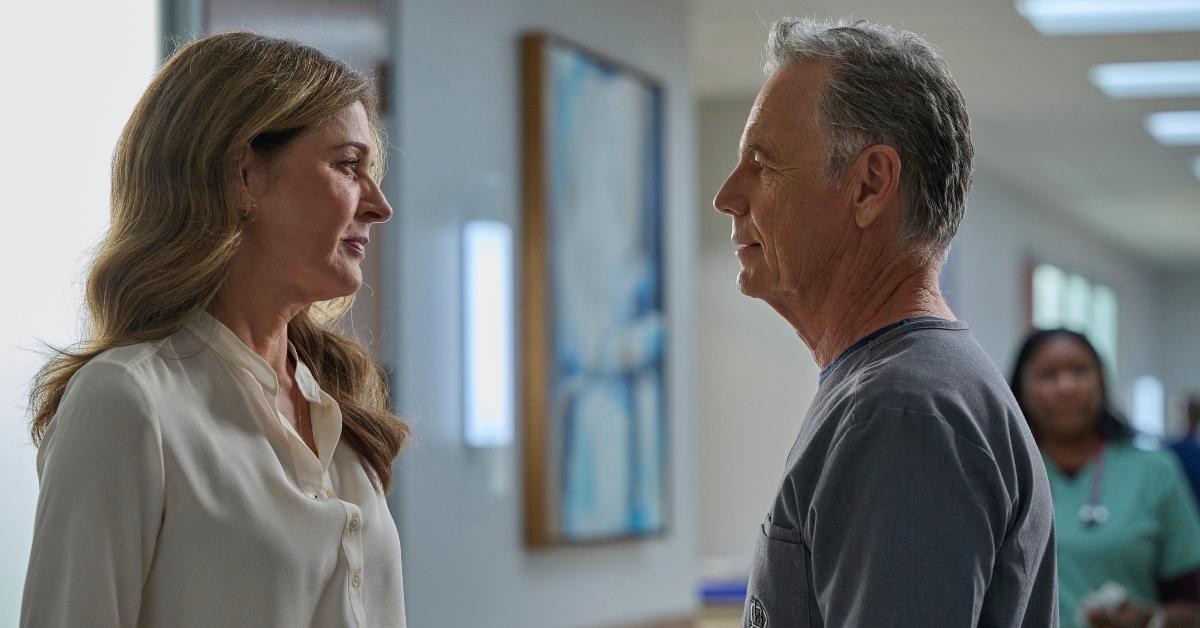 Article continues below advertisement
Dr. Bell's fate on 'The Resident' remains unknown.
Unfortunately, Governor Betz is like a dog with a bone when it comes to Bell's future. Seeing how Betz is targeting Bell, Kit sets up a meeting with the slimy politician in an attempt to smooth things over. Predictably it did not go well.
"I don't beg, governor. But I am willing to negotiate, so why don't you tell me exactly what you want, so we can try to sort this out like adults," Kit says to Betz at a bar where the meeting took place.
Article continues below advertisement
Like all bullies, Betz just wants to win and for him that means Bell never practices medicine again while sullying his reputation. In a promo for Episode 9, things only get worse. In it we see a headline from the Atlanta Metro Daily that reads, "Dangerous Doctor at Chastain," above a photo from Bell. A stricken Kit looks at it in horror.
While this is going on, Bell has the chance to participate in an innovative yet risky surgery while a documentary team films the operation. When a relative of the patient discovers the damning newspaper headline, they tell Kit that "Dr. Bell is out, or we are."
Will he be off the surgery or out of the hospital entirely? Find out when new episodes of The Resident air on Tuesdays at 8 p.m. EST on FOX.