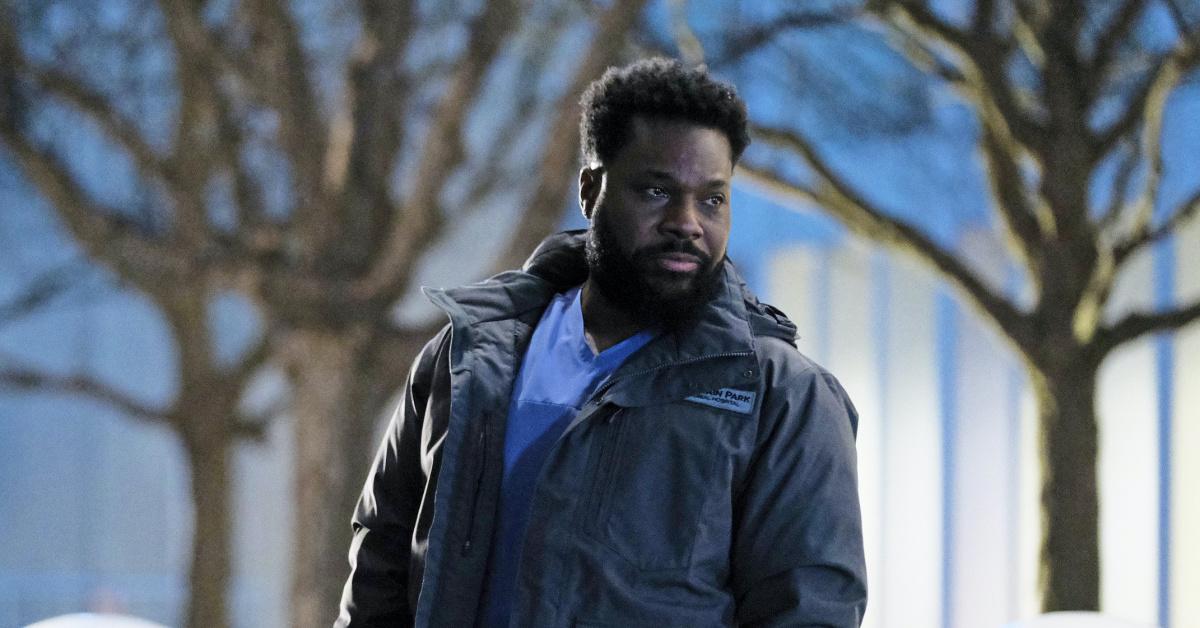 Looks Like Malcolm-Jamal Warner Isn't Going to Leave 'The Resident,' After All
Dr. AJ Austin (Malcolm-Jamal Warner) first stepped foot inside the imposing building of the Chastain Park Memorial Hospital in Season 1 of The Resident, and he became a popular character in no time. The past seasons of the show explored his grappling with his paternal legacy and his relationship with Dr. Mina Okafor (Shaunette Renée Wilson) — which took a new turn in a recent episode.
Is Malcolm-Jamal Warner leaving The Resident?
Article continues below advertisement
So, is actor Malcolm-Jamal Warner leaving 'The Resident'?
A recent episode of The Resident put AJ's and Mina's relationship to a new test. Frequently hailed as the power couple of the show, they have so far managed to overcome every hurdle thrown in their way. But life apparently had other plans for Mina and AJ.
In "Doors Opening, Doors Closing," Mina receives some horrible news. As the episode reveals, Mina's visa application gets rejected, which leaves her with no option but to think about moving back to Nigeria. Will AJ go with her?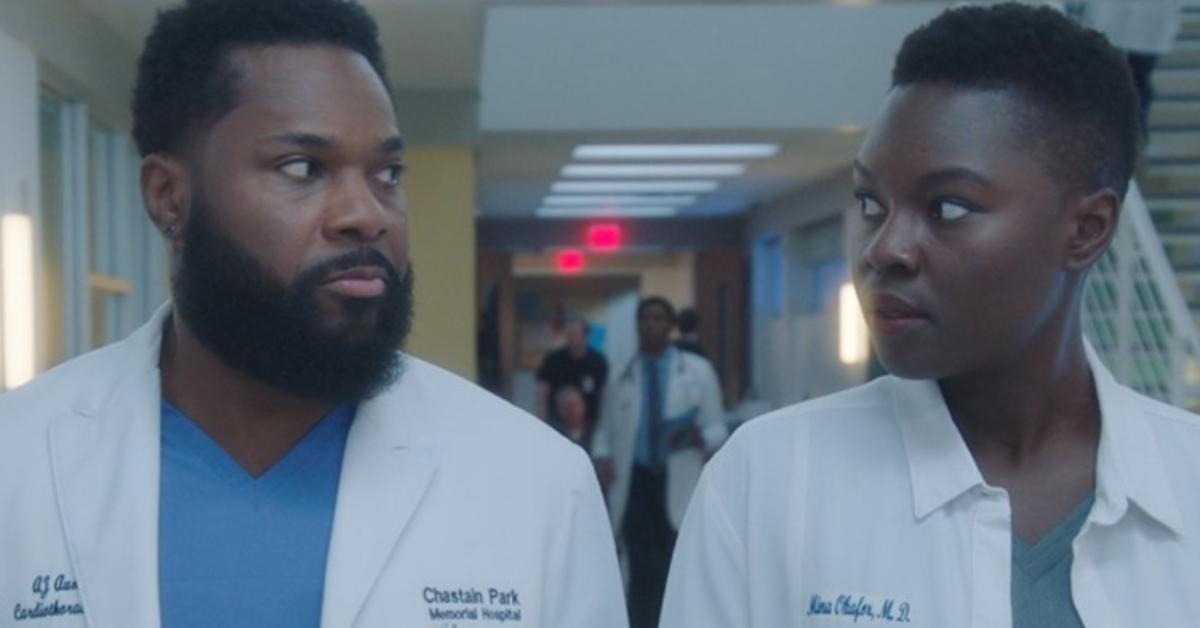 Article continues below advertisement
In "Into the Unknown," AJ and Mina have made the decision to quit Chastain and move to Nigeria together — a visa snafu is no match for their unbreakable bond! Throughout the episode, we see AJ and Mina make their preparations for their big move. Alas, things do not go according to plan.
AJ's mom is clearly struggling with the information that her son is moving across the world. Although she wants the best for him, she can't help but feel sad about the fact that he will be moving so far away from her. At first, it seems as though she's simply struggling emotionally, but it soon becomes evident that her struggles are also physical.
Article continues below advertisement
During AJ and Mina's last day at Chastain, AJ's dad rushes his mom to the hospital because she's been feeling dizzy. At first, AJ brushes off the hospital visit, thinking that his mom (who tends to be something of a hypochondriac) may be exaggerating things just a bit. When her initial tests come back normal, he brings her back home. They have a nice heart-to-heart conversation, and she says she's happy for him and his new adventure.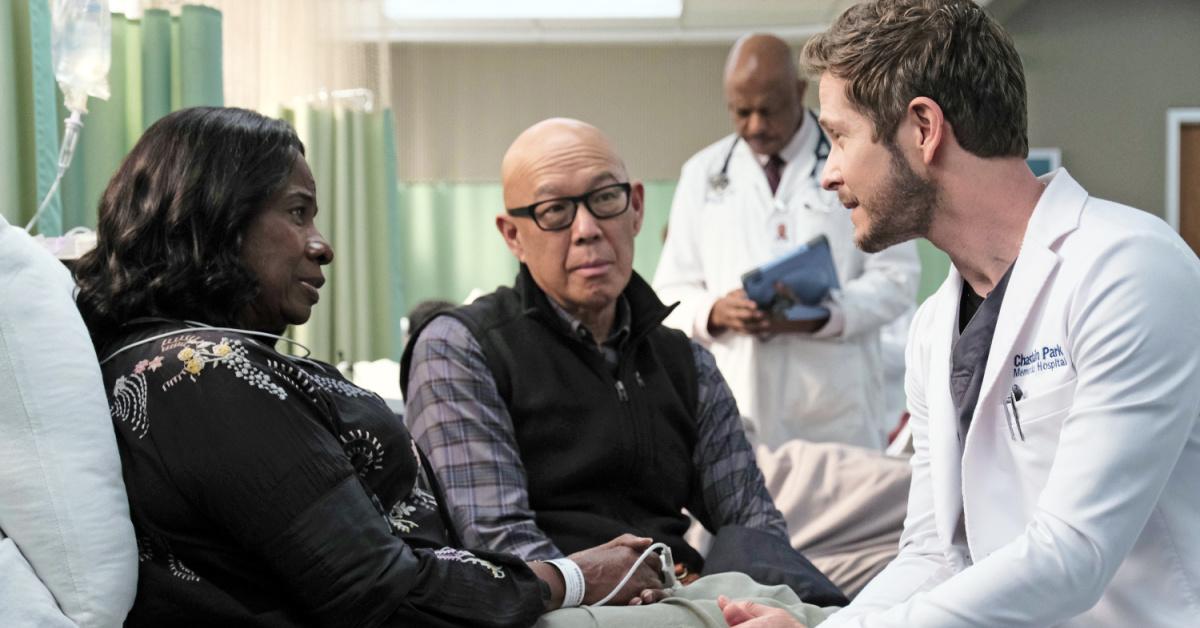 Article continues below advertisement
That's when things take a turn. AJ's mom begins coughing up blood, and it soon becomes clear that things are more serious than they first appeared. They rush back to the hospital where they discover that AJ's mom has a tumor in her lungs. And the news gets even worse: Almost immediately after Mina begins to operate on the tumor, she stops, indicating that things are really bad and it's not even worth it to do the surgery.
The biopsy confirms Mina's findings — AJ's mom has stage 4 lung cancer. She probably has only a couple of years to live. Mina immediately tells AJ that he needs to stay with his parents and can no longer join her in Nigeria. AJ tearfully agrees. Later, as Mina is getting in the taxi to the airport, AJ says that he thought the two of them would be doomed from the start. Mina assures him that things are not over. And then, she is gone.
Article continues below advertisement
It looks like Malcolm-Jamal Warner is not leaving 'The Resident,' after all.
All throughout the episode, it seemed as though the show would definitely be losing two central figures, but it looks as though — at least for now — fans are only bidding adieu to Mina (played by Shaunette Renée Wilson). If there's a silver lining to be found, it may be in the fact that neither Mina nor AJ chose to end things between them. After all, Mina said it's not over between them, and these are obviously extenuating circumstances.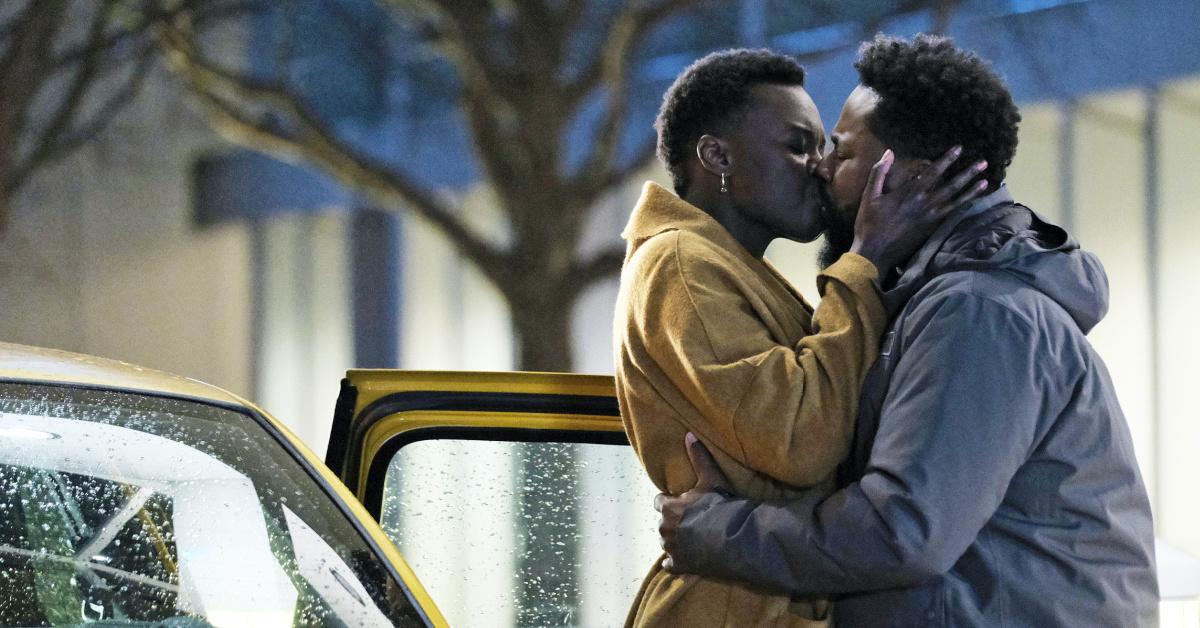 Article continues below advertisement
As devastated as we are about the fact that Mina and AJ will be separated by a great distance — and about AJ's mom's health complications — we are definitely holding out hope that things may work out for them yet. We don't know exactly how they might work out, but if Mina's not giving up on their love, then neither are we!
So, what will happen next? There's only one way to find out. Catch new episodes of The Resident every Tuesday at 8 p.m. EST on Fox.