Is Jenna Ortega Dating Anyone? Here's the Scoop on Her Relationship Status
Is Wednesday' and 'Scream VI' star Jenna Ortega currently dating anyone? The beloved actor recently got candid about her love life.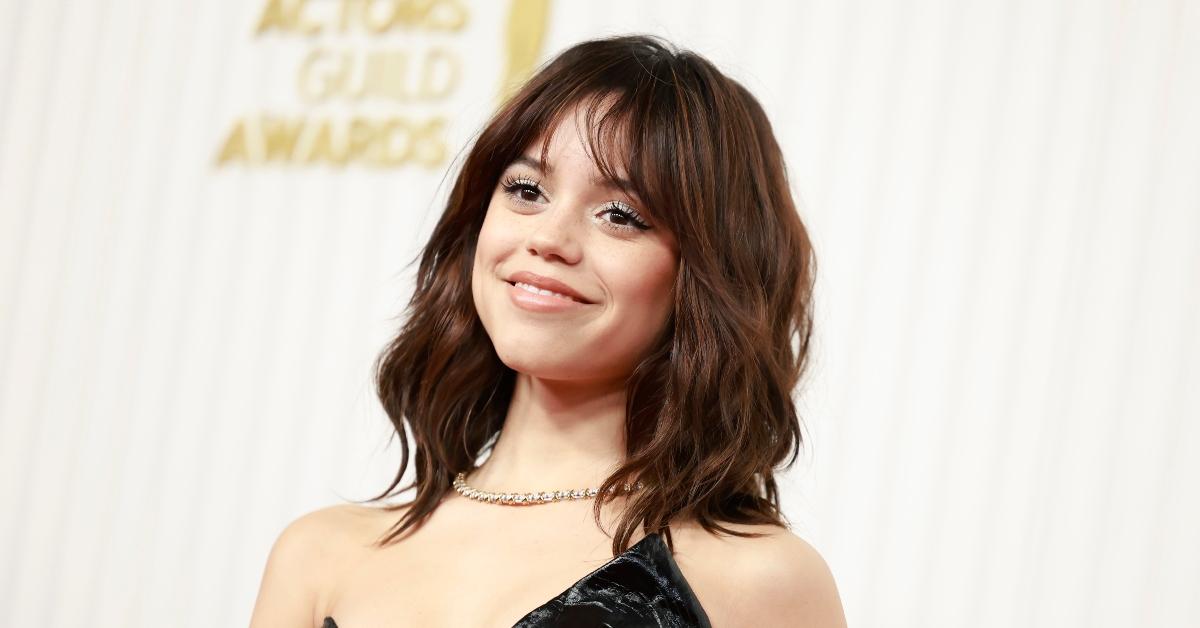 Whether she's mastering psychic abilities and investigating a string of murders as the "woeful" Wednesday Adams — a role that saw the star skyrocket to mainstream fame — or enduring the wrath of Ghostface as Tara Carpenter in the Scream franchise, scream queen Jenna Ortega is a national treasure. But Jenna's influence in the entertainment industry began years before she entered said spooky universes.
Article continues below advertisement
Jenna was the star of Stuck in the Middle on the Disney Channel from 2016 to 2018, and she was a big deal in the second season of Netflix's You as well. Since then, she's starred in films like Megan Park's 2021 drama The Fallout (alongside Shailene Woodley and Maddie Ziegler) and Ti West's hit 2022 slasher X.
With her career on fire (she's set to host Saturday Night Live on March 11 with musical guest The 1975), Jenna's growing fanbase is curious to know if she's currently dating anyone. Here's an update on her love life.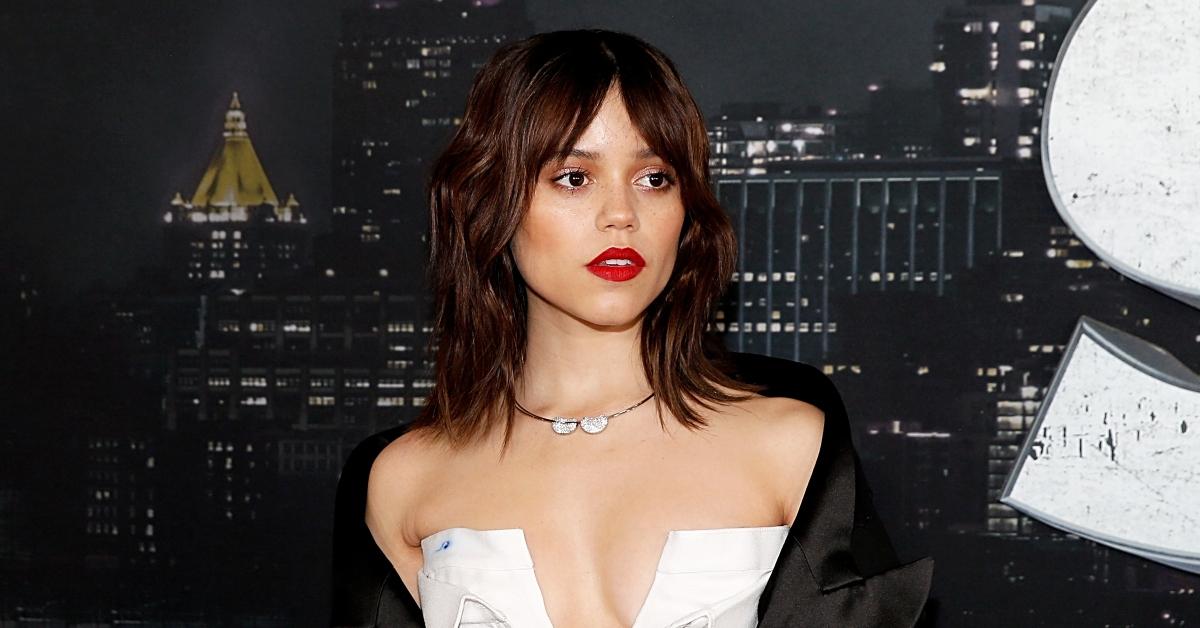 Article continues below advertisement
Is Jenna Ortega dating anyone right now?
There have been a few rumors about Jenna's love life over the past years, but as of 2023, it appears she's completely single.
In Elle's March 2023 feature, Jenna discussed her thoughts on hollow, boy-crazy female characters.
"I hate being googoogaga over a boy," she began. "I think it's secretly a pride thing. It's a problem with a lot of female characters, that a lot of them are guy oriented or what they're expressing or emoting is based on a guy's position and a guy's story." This is why we have the Bechdel test!
Jenna went on to mention her own dating life, or, rather, her lack of one.
"Maybe I am too obsessed with my work, but the idea of relationships stresses me out," she shared. "And also being that vulnerable with someone and having to get to know someone that well and having someone see you for all that you are ... My brain knows that I don't need to think about that right now."
As put by Elle's Hunter Harris, Jenna is seemingly consumed by "the familiar early-20s anxieties."
Article continues below advertisement
"I want to live up to people's expectations, which is something that I need to get over, but I'm also scared that, I don't know, maybe someone will get to know me too well and realize that I'm not all that," the 20-year-old admitted.
Celebrity or not, these are relatable fears. You're certainly not alone, Jenna.
Article continues below advertisement
Who has Jenna Ortega dated in the past? There have been plenty of rumors.
Rumors about Jenna dating Asher Angel in 2018 made their rounds after they attended the official Just Jared's Annual Halloween Party. They dressed up as Ariana Grande and Pete Davidson, who were in a relationship at the time. After that, Jenna and Asher were seen at a fashion show together and spotted enjoying the premiere of Venom.
Since Jenna and Asher never clarified whether or not they were genuinely dating, no one knows for sure if a relationship actually happened or if they were just close friends at the time.
However, during a 2023 appearance on the Armchair Expert podcast, the actor referenced a past relationship, which lasted "a couple of years." Jenna and the mystery partner called it quits when things got "too hectic." Elle suggested the said ex could be Asher.
Article continues below advertisement
"It had nothing to do with them, it was just ... I couldn't manage," Jenna told host Dax Shepard.
Even now, Jenna believes having a relationship wouldn't "be fair" given the current state of her work schedule. She's booked and busy!
Article continues below advertisement
Before Asher, in 2017, rumors about Jenna and singer Jacob Sartorius also circulated. The two youngsters spent a lot of time together, but since neither of them ever confirmed or denied an official relationship, it's still unclear if they were really a thing or not.
While they were spending time together, she did appear in one of Jacob's music videos for a song called "Chapstick." The music video gives hints that the two were pretty flirty with each other; in one of the scenes, they even shared a kiss.
Article continues below advertisement
When Jenna was still filming Stuck in the Middle on Disney Channel, she was rumored to be dating her co-star Isaak Presley. Once again, Jenna refrained from publicly speaking about the possible relationship, leaving her fans to wonder.
But since Jenna and Isaak played brother and sister on camera, it might've been a little strange for them to be dating in real life.
Though Jenna Ortega seemingly keeps her love life under wraps, devoted fans will stop at nothing to know her relationship status. As of right now, she's single and thriving.
"If there's one thing I'm going to focus on – which is probably something I need to change – it's going to be my work," she told Dax Shepard. Date when you're ready, Jenna. There's no rush.