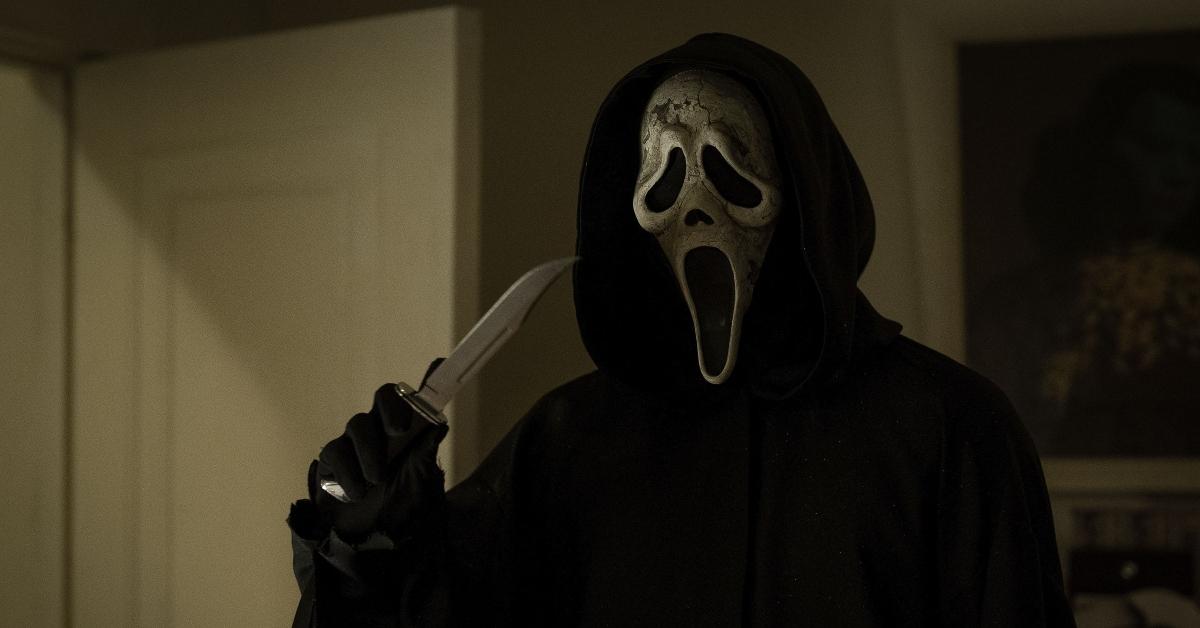 Get the Jiffy Pop Ready, Because 'Scream 6' Is Almost Here! Where Is it Streaming?
"What's your favorite scary movie?" the original Scream killer infamously questions Drew Barrymore's Casey Becker over the phone, his voice equally throaty and flirty. "You have to have a favorite, what comes to mind?" he continues, prompting the teen to reveal her top-tier horror flick (it's Halloween) before threatening her life.
This memorably haunting 1996 scene (which doesn't end well for Casey) jumpstarted the campy, bloody, beloved franchise we know today.
Article continues below advertisement
Directed by Tyler Gillett and Matt Bettinelli-Olpin, the Scream franchise's sixth installment — aptly titled Scream VI — will hit U.S. theaters on March 10, 2023. The highly-anticipated film will see Ghostface terrorize New York City, as the four survivors of the latest Ghostface slayings "leave Woodsboro behind and start a fresh chapter" in the Big Apple.
Starring Jenna Ortega (Wednesday), Hayden Panettiere (Nashville), Samara Weaving (Ready or Not), Courteney Cox (Friends), Mason Gooding (Booksmart), Jasmin Savoy Brown (Yellowjackets), and Melissa Barrera (Vida), among others, Scream VI is said to be "potentially a hundred times gorier" than its 2022 predecessor, according to the latter star.
While diehard Scream stans will likely dash to the theaters on Friday, casual viewers may prefer to experience the wrath of Ghostface from the comfort of their living room sofas. So, will the meta-slasher be available for streaming?
Article continues below advertisement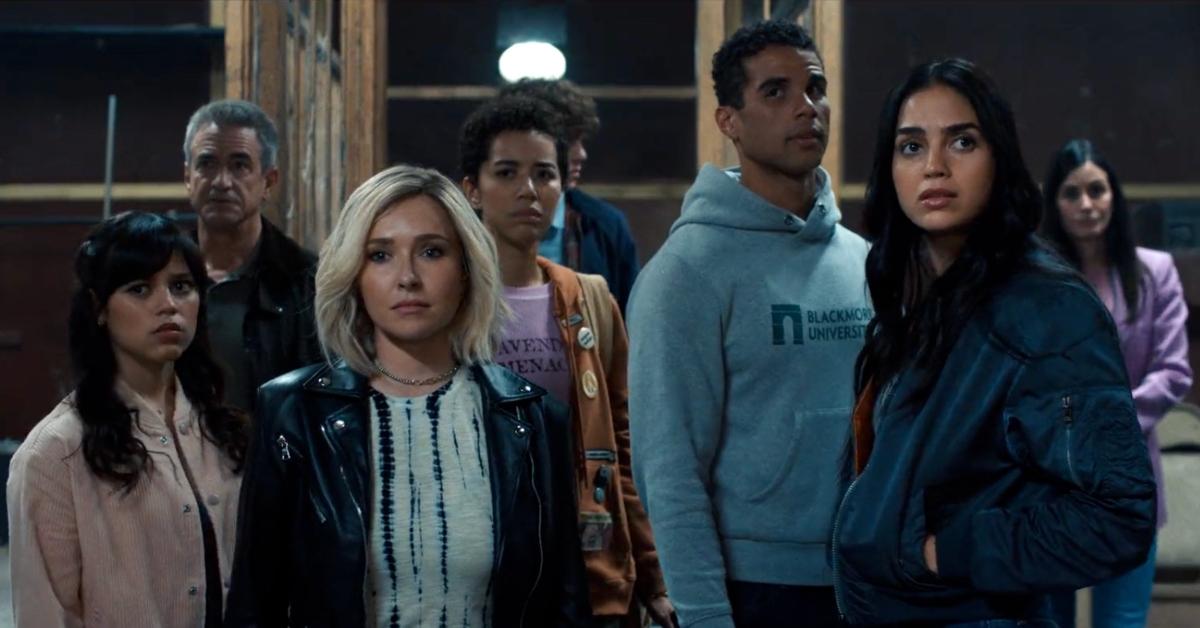 Where is 'Scream VI' streaming?
If you're not looking to watch Scream VI (a 123-minute nightmare) on the big screen, it may be a while before you experience the "blood spritz"-infused gore fest. As of this writing, there is no official streaming release date for Scream VI.
Article continues below advertisement
Though Scream VI is a cinema exclusive (you can purchase tickets on Fandango and the official Scream website) it'll eventually make its way to Paramount Plus, as it's a Paramount Pictures project.
Collider detailed that the previous Scream installment was released in theaters in mid-January 2022, hitting Paramount Plus at the start of March. If Scream VI follows this pattern, it could stream on Paramount Plus as early as late April, maybe early May 2023.
Article continues below advertisement
While some Paramount films, including Clifford the Big Red Dog and PAW Patrol: The Movie, experience day-and-date releases, others, like A Quiet Place: Part II and Snake Eyes, join the streamer 45 days after their initial theater drop, Deadline wrote in 2022. However, the publication connected said simultaneous releases to "hesitation of that demo during the pandemic," as Clifford and PAW Patrol are both family films.
So, can you wait a month and a half before enduring Ghostface's bloody subway antics? If so, beware of spoilers!
Scream VI premieres in U.S. theaters on Friday, March 10, 2023.