Jamie Lee Curtis Has the 'Halloween' Franchise to Thank for Her Film Career
Following the release of 'Halloween Ends,' many fans are curious to know how many other 'Halloween' installments feature Jamie Lee Curtis.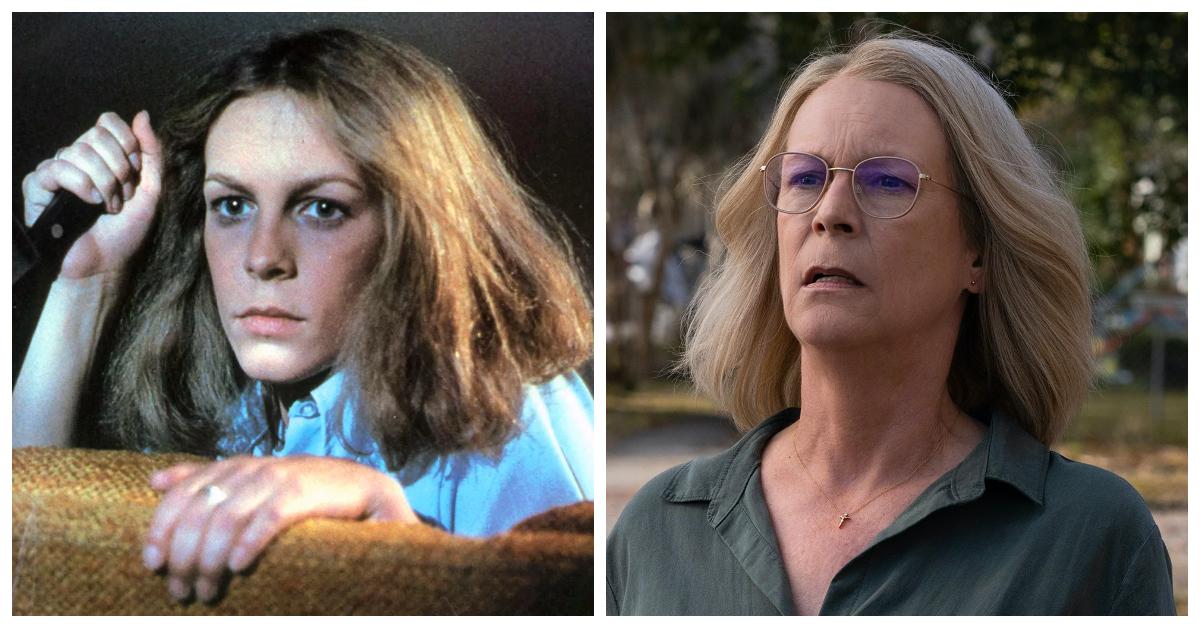 Spoiler alert: This article contains major spoilers for the Halloween franchise.
It's official — the OG scream queen Jamie Lee Curtis bid farewell to the ultimate final girl, Laurie Strode, in Halloween Ends. No, she doesn't die in the film (hence the ultimate final girl reference), but she does kill the masked murderer who's been lurking around her and the fictional town of Haddonfield, Ill. for the last four decades.
Article continues below advertisement
As we celebrate the end of Michael Myers, we can't help but mourn the fact that we'll never see Jamie Lee Curtis assume the role that made her a bona fide movie star. Luckily, we can go back and rewatch her fierce journey anytime we want. On that note, stick around for a complete list of Halloween movies with Jamie Lee Curtis!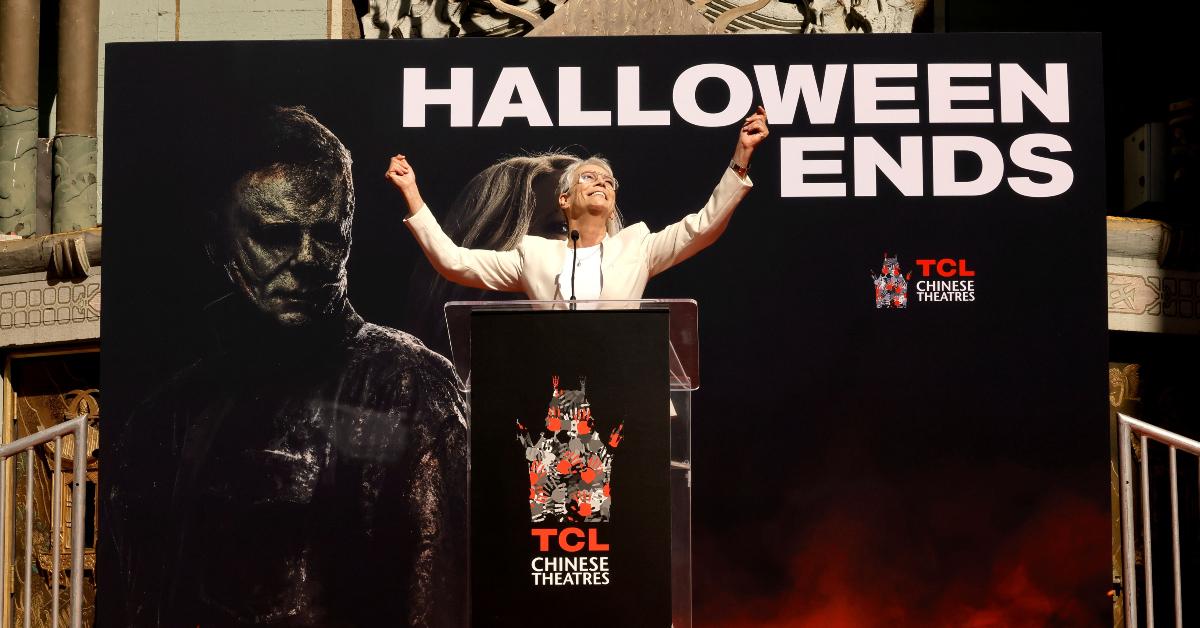 Article continues below advertisement
Here's a list of every 'Halloween' movie with Jamie Lee Curtis.
In 1978, a then 19-year-old Jamie Lee Curtis made feature her film debut as high school student/babysitter Laurie Strode in Halloween. The independent slasher received widespread critical acclaim and is considered one of the greatest and most influential horror films of all time.
The 1978 slasher spawned a film franchise, and Jamie reprised her role as Laurie Strode in several additional installments, including:
Halloween II
Halloween: Resurrection
Halloween (2018)
Halloween Ends
She also had an uncredited voice role in Halloween III: Season of the Witch.
Article continues below advertisement
Jamie Lee Curtis does not appear in Halloween 4: The Return of Michael Myers, Halloween 5: The Revenge of Michael Myers, Halloween: The Curse of Michael Myers, or Rob Zombie's Halloween (2007) and Halloween II (2009).
Jamie Lee Curtis revealed she wanted the franchise to end with 'Halloween H20.'
At New York Comic Con 2022, Jamie was interviewed by actress and talk show host Drew Barrymore and revealed she wanted the franchise to end with Halloween H20. However, studio executives disagreed with her pitch. "I said, 'I'm not going to do it, I'm not going to tease the audience again," Jamie said via SYFY. "I came up with an idea to end it."
Article continues below advertisement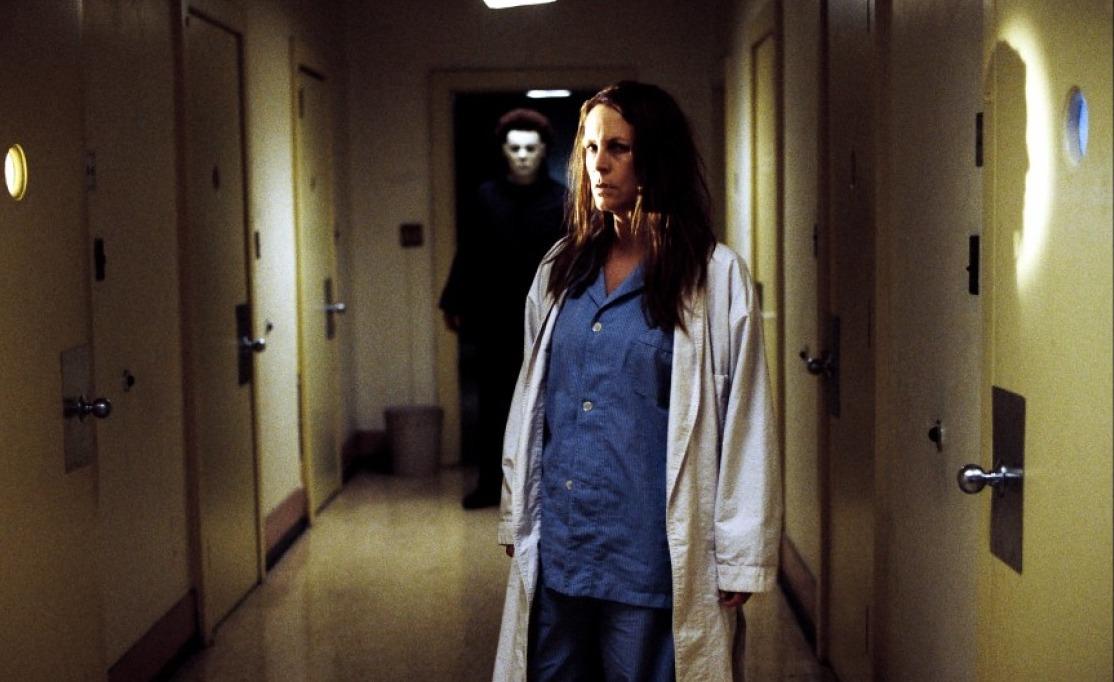 Jamie's conclusion came to life in Halloween: Resurrection. In the movie, Laurie is institutionalized for seemingly killing an innocent man at the end of Halloween H20. "I said ... you have to kill me in the first 10 minutes of the movie because I've now killed an innocent man, and I can't live with that," she said at NYCC. And thus, the filmmakers followed through with her request.
Article continues below advertisement
She was able to come back as Laurie in the 2018 Halloween and its follow-ups because those movies ignore every Halloween movie in the franchise except for the original. Halloween (2018) is a direct sequel to Halloween (1978).
Jamie said the 'Halloween' franchise gave her everything good in her life.
In a heartfelt personal essay written for People, the 63-year-old actress reflected on her time portraying the badass final girl known as Laurie Strode. She also stated that the horror franchise completely changed her life for the better.
"I also need to say thank you. Everything good in my life can be traced back to Laurie," Jamie wrote.
Article continues below advertisement
"I was with the writer of the original Halloween when I saw my husband of 37 years for the first time," she added. "Debra Hill and I were on my couch in West Hollywood in 1984. I opened up an issue of Rolling Stone, saw Christopher Guest in a Spinal Tap story and said, 'I'm gonna marry that guy.' (I did, six months later)."
Article continues below advertisement
She continued, "As I write this, I keep connecting the dots. If I hadn't been in Halloween, I wouldn't have met John Landis, the director who put me in Trading Places and showed the world I can be funny. That got me A Fish Called Wanda. That led to True Lies, which led to Freaky Friday. Dot connected, dot connected."
"It's now the end for Laurie and me. ... Movies are make-believe, but this is my real life. Mine has been made better by her. ... I am scared right now, as I hang up my bell-bottoms and say goodbye to Halloween. Life is scary. But Laurie taught me that life can also be beautiful, filled with love and art and life! Thank you all for MINE!"