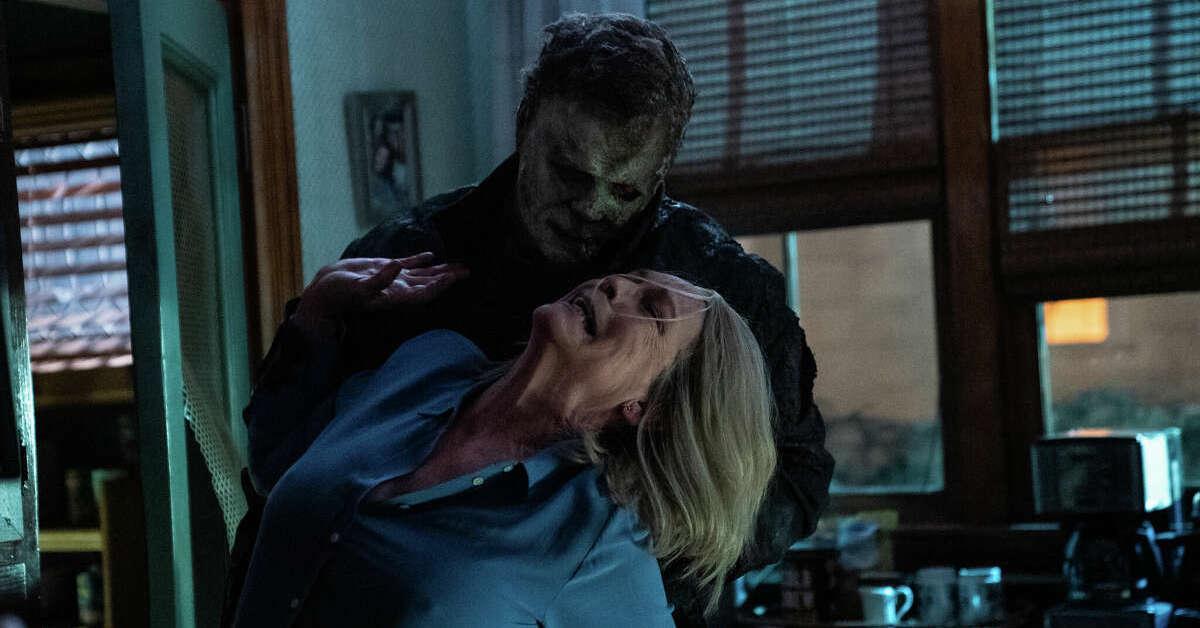 Does Laurie Strode Die in 'Halloween Ends'? Here's What Happens in the Franchise's Final Film
Does Laurie die in 'Halloween Ends'? The final movie in the 'Halloween' trilogy shows what happens when everything comes to a head. So who dies?
Spoiler alert: This article contains MAJOR spoilers for Halloween Ends.
2022 is serving up finales, reboots, and spinoffs like never before, including that of Halloween Ends. The movie finally came out in theaters and on Peacock, and is the ultimate conclusion to decades of terror inspired by Michael Myers, the man in the mask. From the very first movie, Michael and Laurie Strode (Jamie Lee Curtis) have been at odds, and now, that's finally coming to an end.
Article continues below advertisement
This means that only one can live. So who comes out on top? Does Laurie die by Michael Myers's hand? Or does she finally defeat him after all of these years? Even if we don't watch the movie, many of us need to know if Laurie dies in Halloween Ends, so read on for MAJOR spoilers.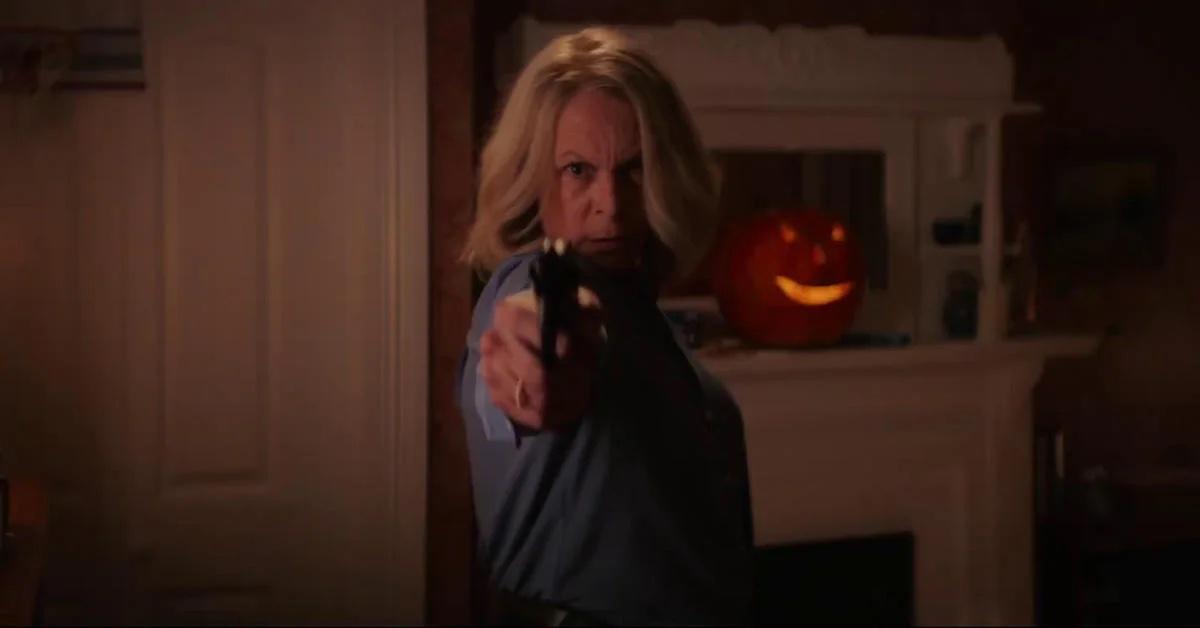 Article continues below advertisement
Does Laurie Strode die in 'Halloween Ends'? Does Michael Myers die?
Laurie doesn't die in Halloween Ends, but Michael does, which means that between her and Michael, she's the ultimate winner. He's been haunting Laurie's entire life from the beginning of the franchise in 1978, and now it's time for her to finally defeat him … for good. Until now, it has seemed like Michael and death just can't collaborate. Every time Laurie seems to defeat him, he somehow comes back.
Over the course of Halloween's 13 films, Michael Myers has never *truly* died. At the end of the previous film, Halloween Kills, Michael kills Laurie's daughter Karen (Judy Greer) before walking out of a burning house. No one knows where he is, and for four years, the potential of his presence haunts Laurie and her granddaughter, Allyson (Andi Matichak).
Article continues below advertisement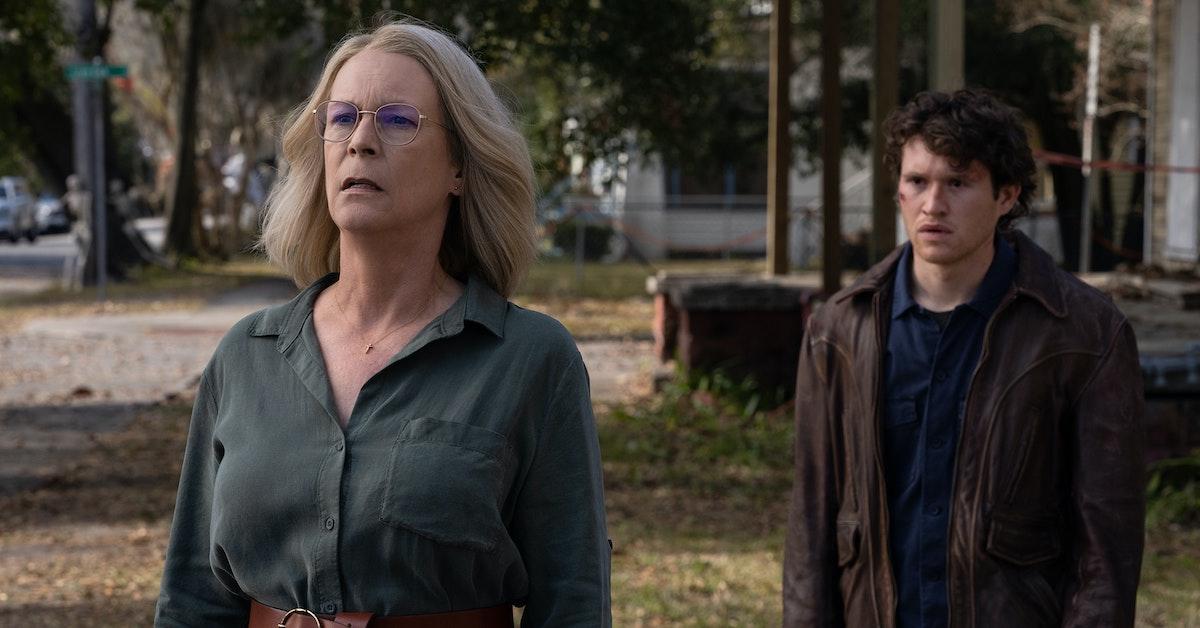 Michael enters Laurie's home when she's alone, and the ensuing hunt and fight takes place. In all fairness Laurie does almost die, with perhaps her closest brushes to death yet. Michael puts Laurie's hand in a running garbage disposal (no one said Halloween Ends was for the faint of heart) and stabs her with a knitting needle. Even still, Laurie has the chutzpah to fight back and take down Michael.
Article continues below advertisement
Using two knives, Laurie pins Michael down on her kitchen table, and then holds him down using her refrigerator. She then cuts into Michael to ensure that he's dead, but he then breaks free. However, Allyson suddenly appears and saves Laurie, bringing the franchise full circle (and creating an opportunity for an Allyson spinoff).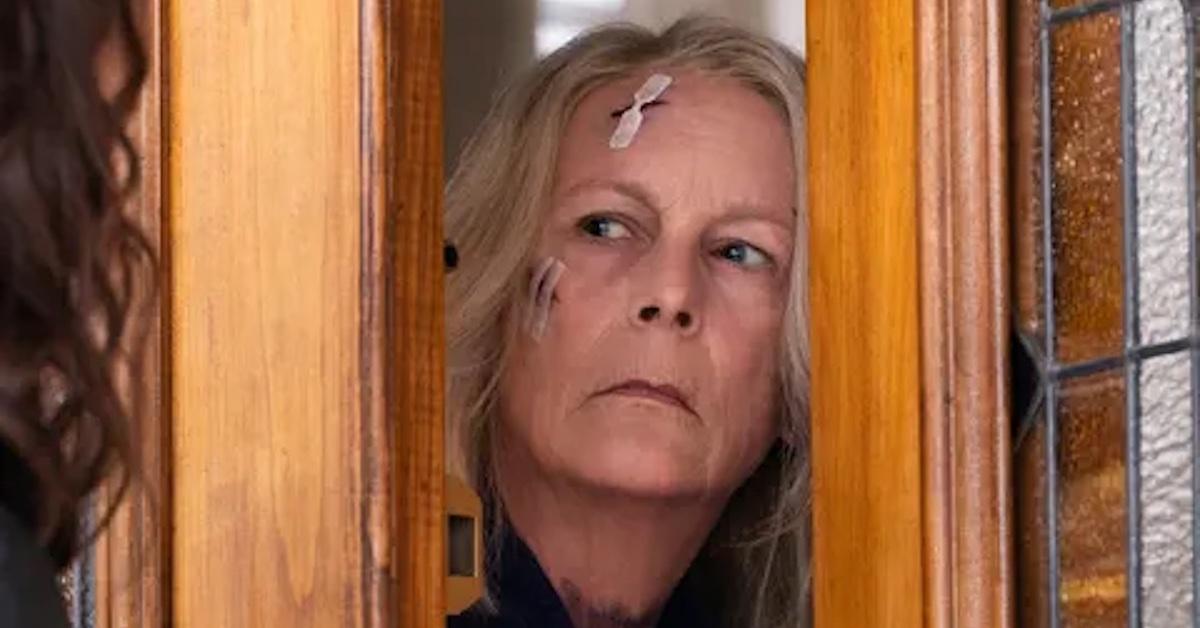 They tie a nearly dead Michael to the top of their car and drive him to the local junkyard, accompanied by police and the supportive town. Laurie then finishes off her decades-long battle with Michael by pushing his body into a crushing machine, until all that's left of him is a bloody pulp. That is, unless he somehow had a son or daughter … who could hunt Laurie's descendants. But for now, both Laurie and her granddaughter are alive.
Halloween Ends is now playing in theaters worldwide and streaming on Peacock.