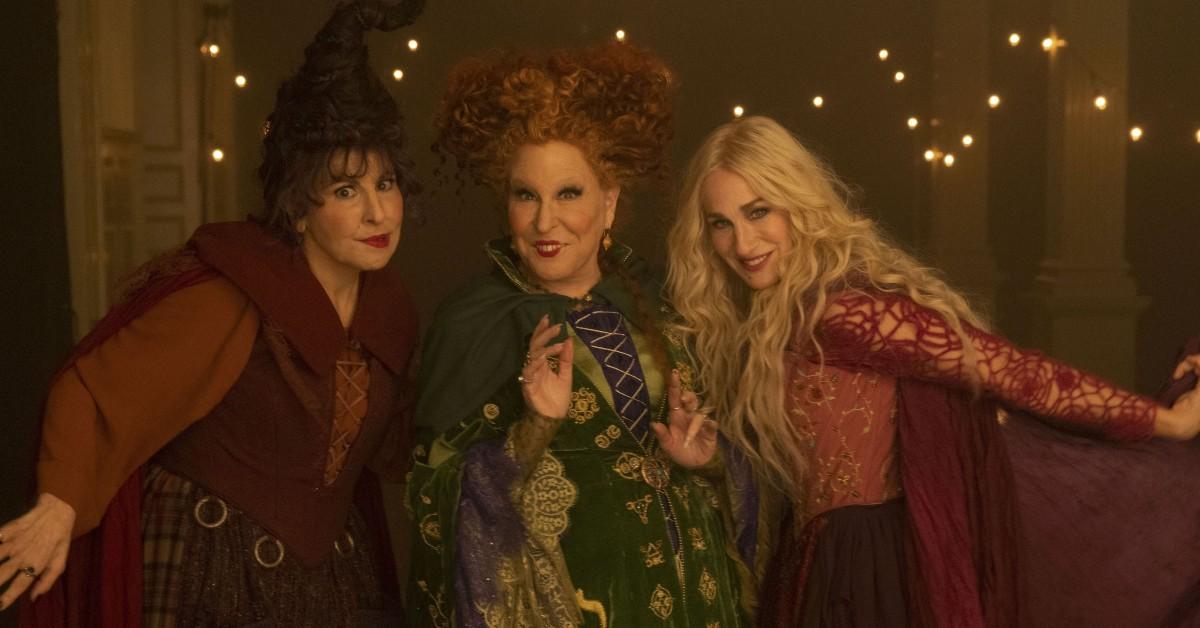 Is 'Hocus Pocus 2' Based on a Book? What to Know About the Witchy Sequel
It's the most wonderful time of the year — spooky season is upon us, and we have been blessed with a Hocus Pocus sequel on Disney Plus.
Twenty-nine years ago, the world was changed when Max Dennison (Omri Katz) lit the black flame candle, reviving the iconic Sanderson Sisters for one legendary night.
Article continues below advertisement
Given the iconic cult status of the original 1993 film, we wanted to know how on earth the writers were able to conjure up a new story that was worthy of the original. Was Hocus Pocus 2 a completely original plot concept, or was Hocus Pocus 2 based on a book?
Here's what we know.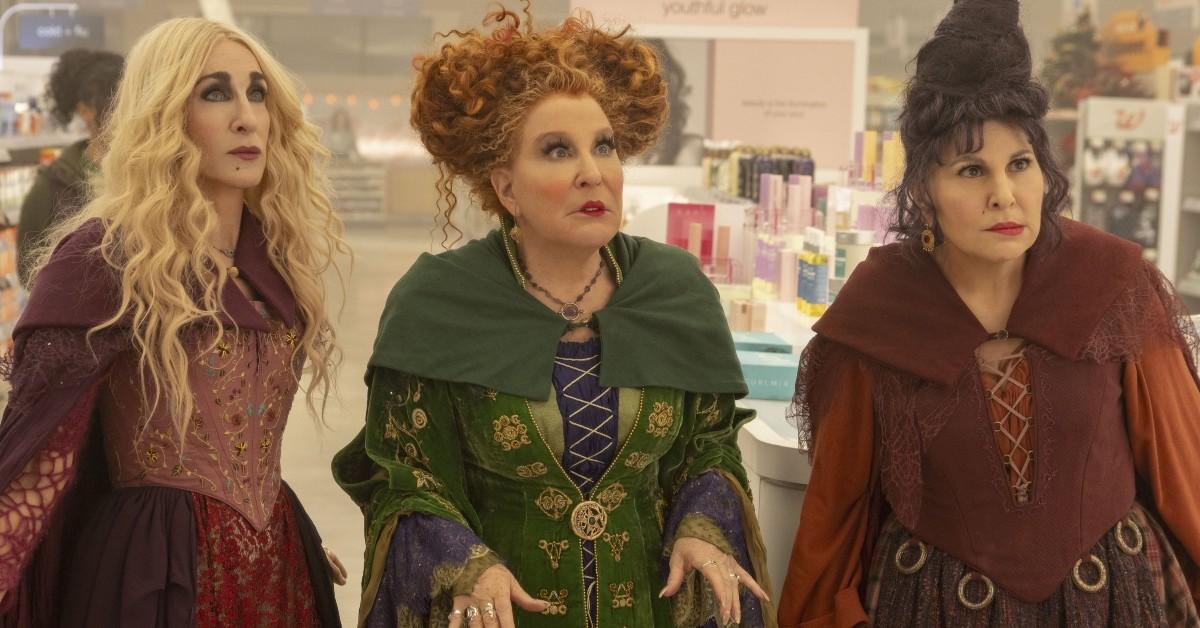 Article continues below advertisement
Was 'Hocus Pocus 2' based on a book?
The answer? Sort of. In 2018 Disney-Hyperion released the first-ever two-part Hocus Pocus book sequel, aptly titled Hocus Pocus & the All-New Sequel by author A.W. Jantha.
Essentially the first part of the book was a novelization of the original 1993 film, with the second part telling the story of Max and Allison's daughter (yes, they had a daughter, it's canon!) Poppy.
The sequel story was set 25 years after the events of the original film, and dealt with Poppy's own encounter with the Sanderson sisters on Halloween.
According to a spoiler-free review of the Hocus Pocus sequel from Bustle, the novelization does in fact feature Max, Allison, the Sanderson Sisters (obviously), and even Thackery Binx and his little sister Emily!
Article continues below advertisement
'Hocus Pocus 2' was not a direct adaptation of the sequel novel.
It looks like Disney decided to go in an entirely different direction than the Hocus Pocus 2 book sequel story. Instead of centering the film sequel around Allison and Max's daughter Poppy, Hocus Pocus 2 features three new protagonists — Becca (Whitney Peak), Cassie (Lilia Buckingham) and Izzy (Belissa Escobedo).
Article continues below advertisement
Becca and Izzy unintentionally make Becca's sweet 16 a spooky 16 instead by summoning the Sanderson Sisters once again. (To be fair, they didn't realize the candle they had was another black flame candle!)
Article continues below advertisement
But is there another talking cat in 'Hocus Pocus 2'? Any original cast cameos?
To say that Thackery Binx the talking black cat made the original Hocus Pocus a million times better would be an understatement. The tragic tale of a big brother cursed in a cat's body for hundreds of years was a beautiful parallel to Max's own bond with his little sister Dani (Thora Birch).
Unfortunately, we're sad to confirm that Hocus Pocus 2 is sadly lacking in a cute talking black cat. In a way though that's probably for the best — after all, Thackery was total talking cat goals.
As for cameos from original cast members? We won't spoil the magic for you — you can watch Hocus Pocus 2 now for yourself and find out! The highly anticipated sequel is now available to stream on Disney Plus.
Will the sequel put a spell on you? To be determined!