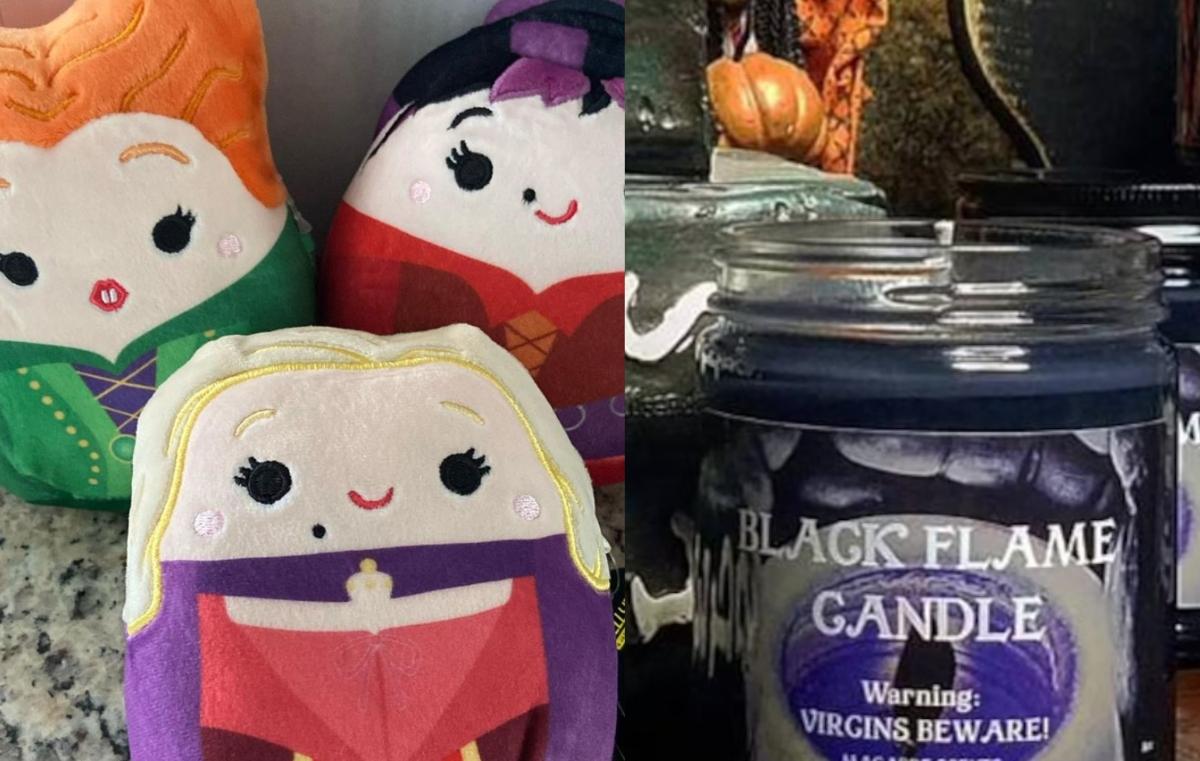 'Hocus Pocus' Gifts That Will Totally Put a Spell on You and Your Friends!
Halloween is right around the corner, and you know what that means: It's finally time to watch Hocus Pocus again. (Or, if you're like us and you watch it year-round, it's finally time for seasonally appropriate viewings!) Now, obviously, repeatedly watching one of the greatest Halloween-y films of all time is a wonderful way to spend your time, but what if you need more?
Article continues below advertisement
Well, then you're in luck! That's because there are several Hocus Pocus gifts being released this year. Buy them for your friends who love Hocus Pocus as much as you do… or buy them for yourself! You've earned it.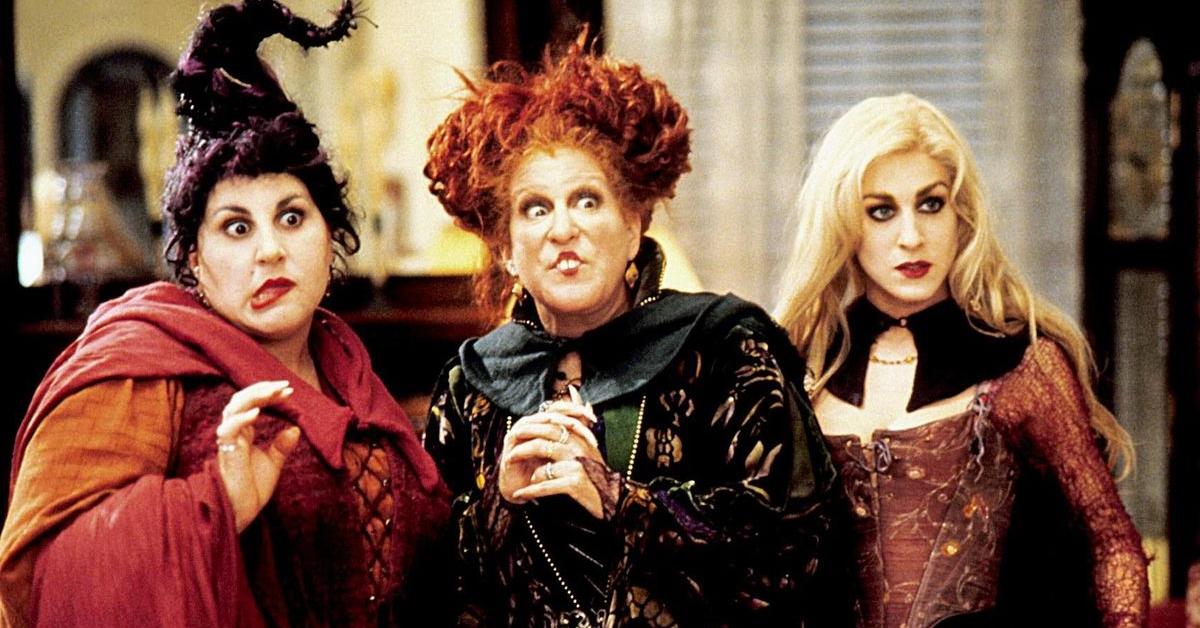 Article continues below advertisement
Here's a look at some 'Hocus Pocus' gifts: The 'Hocus Pocus' Makeup Collection from ColourPop
Whether you're dressing up as one of the Sanderson sisters for Halloween or simply embracing your witchier side, ColourPop has your makeup needs covered.
Article continues below advertisement
The collection includes an eyeshadow palette with 15 autumnal shades like warm bronze, bright berry, and fresh pear green. It looks like there's a mix of matte and shimmery eyeshadows, which are perfect for mixing and matching to create the perfect look. There are also creme gel liners, false lashes, glitter gel, and lipsticks.
'Hocus Pocus' Cookbook
The Sanderson Sisters are cooking up something delicious this Halloween season. You too can join in on the fun by purchasing The Unofficial Hocus Pocus Cookbook. The book contains over 60 recipes that are bound to put a spell on your tastebuds. Inspired by the movie, you can make "Dead Man's Toes Sausage Appetizers," "Burning Rain of Death Punch," "William's Wormy Grave Tombstone Cake," and many more.
Just be careful you don't summon any 300-year-old witches while you're brewing these creations.
Article continues below advertisement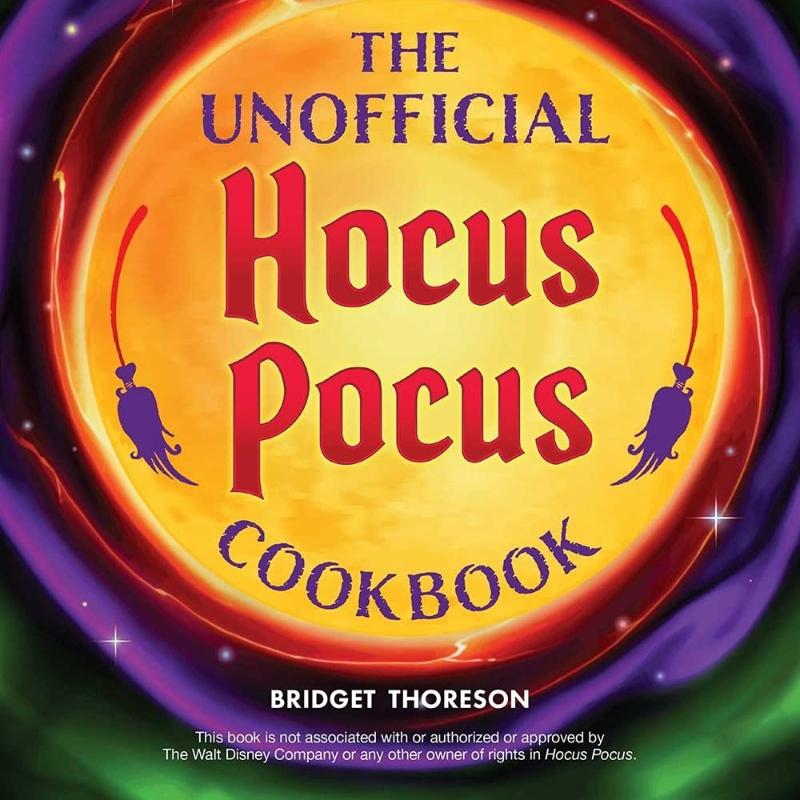 'Hocus Pocus' board game
Article continues below advertisement
'Hocus Pocus' merchandise
If you are completely obsessed with all things related to the iconic film, Disney released a slew of Hocus Pocus merchandise. From t-shirts to wigs, and even plush dolls, you can now shop the new collection on the Disney website.
'Hocus Pocus' Squishmallows
Get your hands on these Hocus Pocus Squishmallows before they fly off the shelves. Your three favorite witches have been transformed into Hocus Pocus-themed pillows.
Be sure to check out your local Claire's or Ralphs to purchase these Halloween goodies.
Article continues below advertisement
'Hocus Pocus' Black Flame candle
If you're looking to bring back 300-year-old witches from the grave or just simply use it as a Halloween decoration in your home, get your hands on the Black Flame candle today.
Warning: Virgins beware!
Article continues below advertisement
'Hocus Pocus' milkshake from Carvel
OK, so you can't exactly wrap up a milkshake to give to your friend, but you could leave it outside their door… or just pick one up for yourself. It's available from your local Carvel and it looks pretty darn delicious.
Article continues below advertisement
The milkshake is made with vanilla soft serve mixed with Oreo cookie pieces and a spooky green swirl, then topped with whipped cream and Halloween sprinkles. It's also served in a limited edition Hocus Pocus cup. Are we going to get this Hocus Pocus milkshake and then use the cup to drink our Hocus Pocus wine? Maybe!
Clearly, it's a good time to be a Hocus Pocus fan. We can't wait to see what else is brewed up in time for Halloween!