'Hocus Pocus 2' Is Moving Away From the First Movie's Iconic Filming Location
Halloween fans are excited for 'Hocus Pocus 2' to be released. But where are its filming locations? Here's what we know.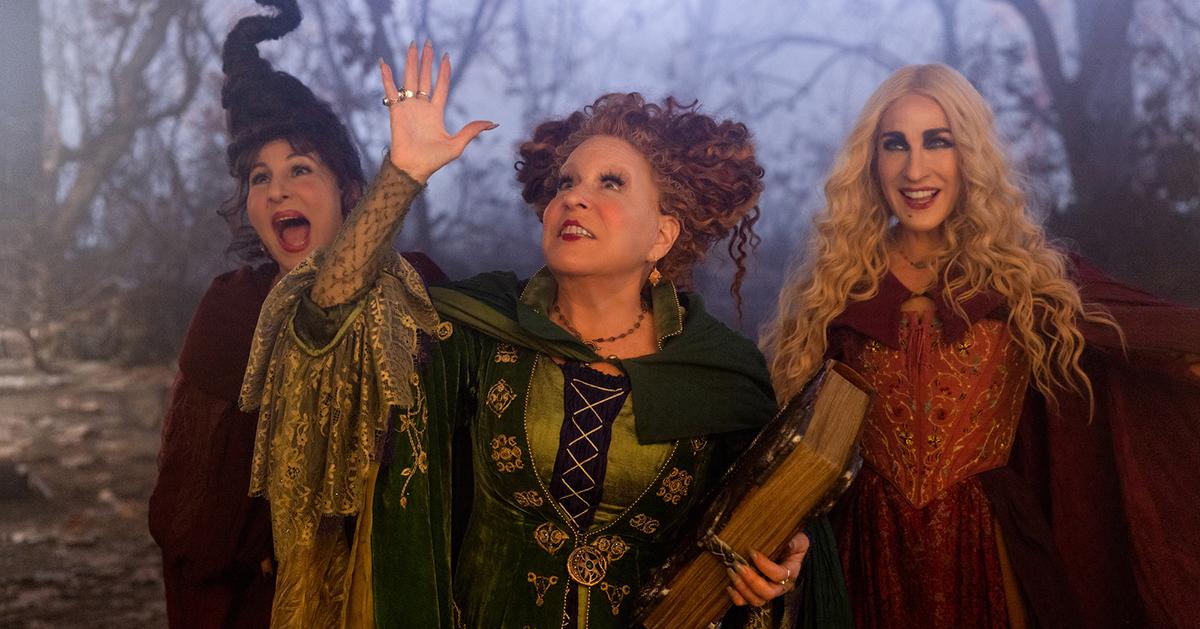 Not only is it Spooky Season, but we've also entered an age of reboots where all of our favorite shows and movies are seeing new life and a fresh audience. We've seen remakes for Candyman, The Munsters, and more.
Now in 2022, a beloved Disney film has a full-fledged sequel. The sinister Sanderson sisters are officially back in Hocus Pocus 2.
Article continues below advertisement
The original Hocus Pocus movie came out in 1993 and has become synonymous with Halloween. The movie plays every year around the holiday and continues to be loved by people and families almost 30 years later. Now that the sequel is finally out, here's what we know about its filming locations.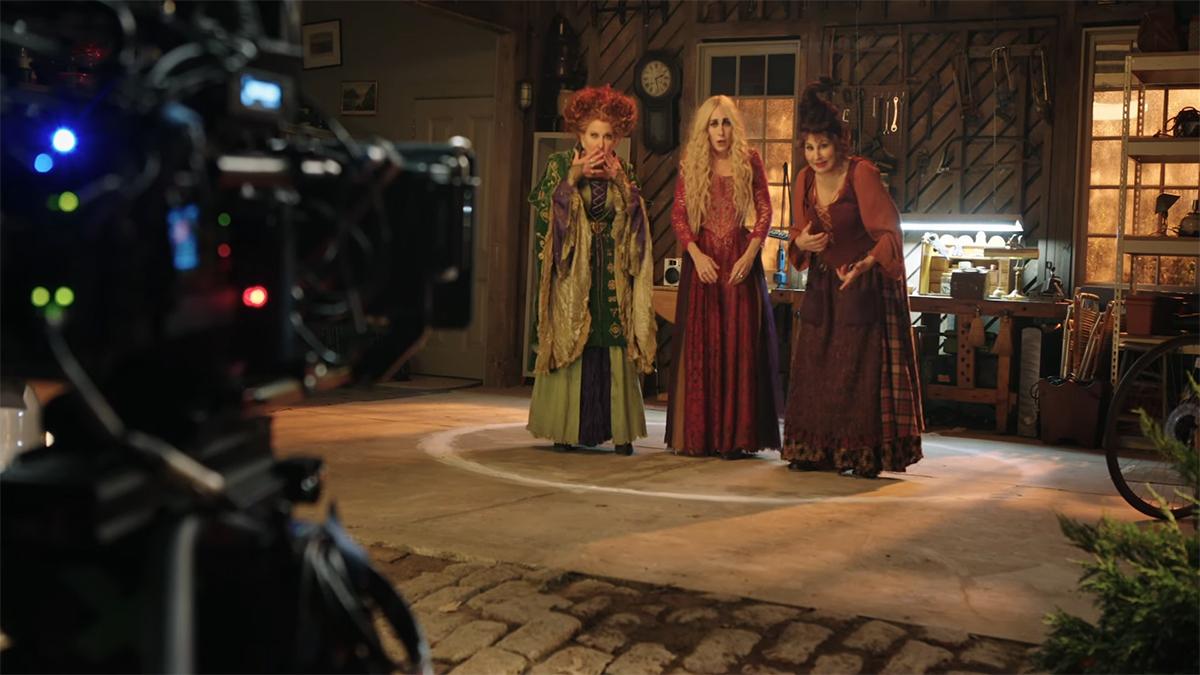 Article continues below advertisement
What are the 'Hocus Pocus 2' filming locations?
According to The Boston Globe, much of Hocus Pocus 2 was filmed outside Lincoln, R.I., beginning in October 2021. The movie worked with Kendall Cooper Casting — New England, and in September 2021, the company posted on Facebook that they were looking for extras in Providence, R.I.
The Hocus Pocus production crew had to pay the town of Lincoln more than $25,000. They planned on using controlled fires and the historic Cranston Street Armory as a soundstage.
Article continues below advertisement
"The Cranston Street Armory is very spacious, it's got very high ceilings, it's open space ... because of its height, it gives an opportunity for a few of those witches to fly around," Steven Feinberg, executive director of the Rhode Island Film and Television Office, told WJAR.
According to Boston Globe, an early screening for the film took place in the city of Warwick during a local "BeWitched and BeDazzled" festival. The showing was invitation-only, with over 4,000 tickets having been sold out within a month.
With spooky season and Rhode Island pride at the forefront, it's no wonder people want to see their hometown host the Sanderson sisters' shenanigans.
Article continues below advertisement
The first 'Hocus Pocus' movie was filmed in Salem, Mass.
The first Hocus Pocus movie was filmed in Salem, Mass., well-known for its witch-based history. The movie is now a part of the area's culture. According to Boston.com, there was a Hocus Pocus-themed parade in 2018. Tons of people showed up wearing costumes and merch based on the movie.
Article continues below advertisement
In November 2021, The Newport Daily News reported that Washington Square stood in for a Salem-themed festival within the movie. Scenes were also filmed in other locations like Federal Hill.
It may not be the same spooky filming location as its predecessors, but with the sequel finally out, fans will finally be able to see how the new film stacks up to the original in aesthetic!
Hocus Pocus 2 is now streaming on Disney Plus.