'Encanto' Is the Newest Upcoming Disney Film, but Will It Be on Disney Plus?
'Encanto' is set to come out this Thanksgiving, but will the film be streaming on Disney Plus? Here's what we know.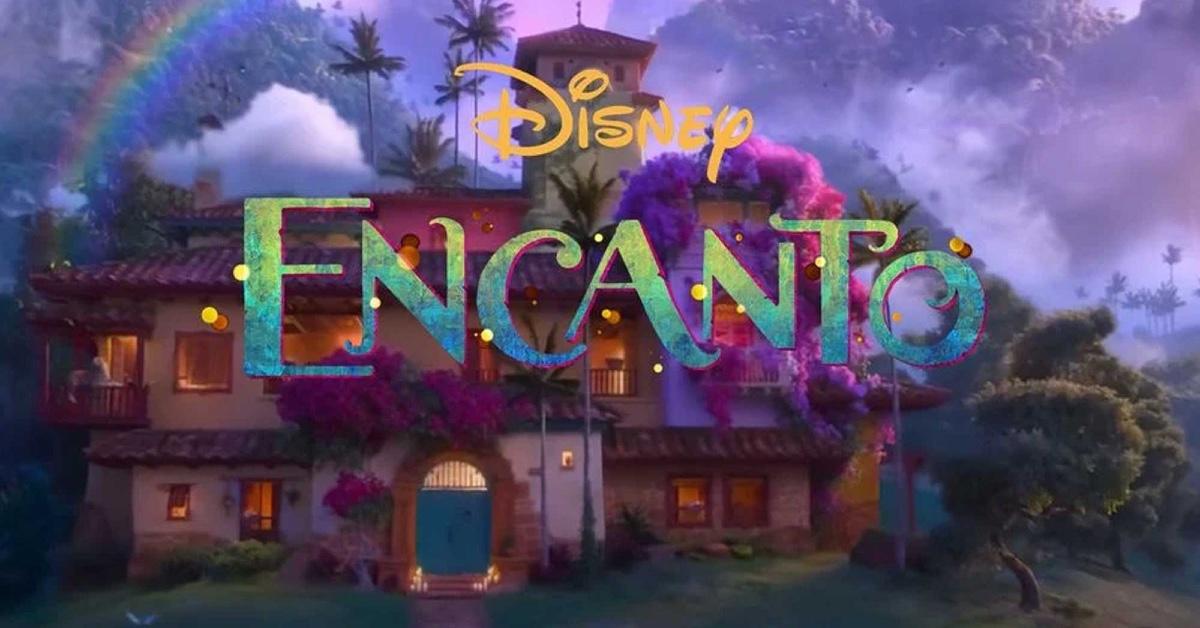 The latest Disney animated musical, Encanto, has just gotten its official trailer. Though it's easy to get excited about new movies, we're still living in a world where everything has to work in or around pandemic living. Thus, the upcoming release of Encanto begs a new but familiar question: Will it be streaming on Disney+ during its theatrical release?
Article continues below advertisement
Encanto follows the story of Mirabel (Stephanie Beatriz), the only member of an enormous magical Colombian family who doesn't have a special gift of her own. When the magic that defines her family begins to fade, Mirabel stands as the only hope her family has.
The film will feature songs by award-winning songwriter Lin-Manuel Miranda, who also provided music for previous films such as Moana and Vivo.
Will 'Encanto' stream on Disney Plus?
Moviegoers live in a strange world these days, where many of their highly-anticipated film releases have had a decent chance of streaming on the same day. It isn't unheard of to watch a brand-new movie from the comfort of your own home while it's still playing in theaters. For a while, it was a novel way for people to continue watching new movies while keeping themselves safe from the pandemic. Disney was willing to play along with the trend for some time, but they've since put their foot down.
Article continues below advertisement
Long story short, Disney doesn't seem to have any plans to stream Encanto on Disney+ for its initial release. The film is set to release exclusively in theaters on Nov. 24, 2021, during Thanksgiving weekend, but it won't arrive on Disney+ at the same time.
When will 'Encanto' start streaming, and will it be free?
If you were planning to watch the film at home, there's still hope. While the film won't be on Disney+ right away, it does have a streaming date already. The film will reportedly begin streaming on Dec 24, 2021, just in time for the holidays. What's more, the film won't be on Premier Access and will be available for free for Disney+ subscribers.
Article continues below advertisement
The month-long wait for streaming Encanto may prove frustrating for some, but it is a better deal for streaming fans than other Disney releases. Shang-Chi and The Legend of The Ten Rings came out exclusively in theaters on Sept 3, 2021, but the Disney+ release won't be until November 12. Fans of the Marvel Cinematic Universe will still have to wait more than two months in order to watch the latest in the franchise, so anyone looking forward to streaming Encanto can take the L.
For better or worse, Disney no longer seems to be fully committed to "same weekend" Premier Access streaming as they were with films like Black Widow and Cruella. Even other big-name films like Fast 9 and A Quiet Place: Part II also saw exclusive theatrical releases before becoming available on demand. In this new and uncertain age of pandemic moviegoing, it's difficult to say when we might see Premier Access releases of anything ever again, let alone for films like Encanto.